Crushed and Pressed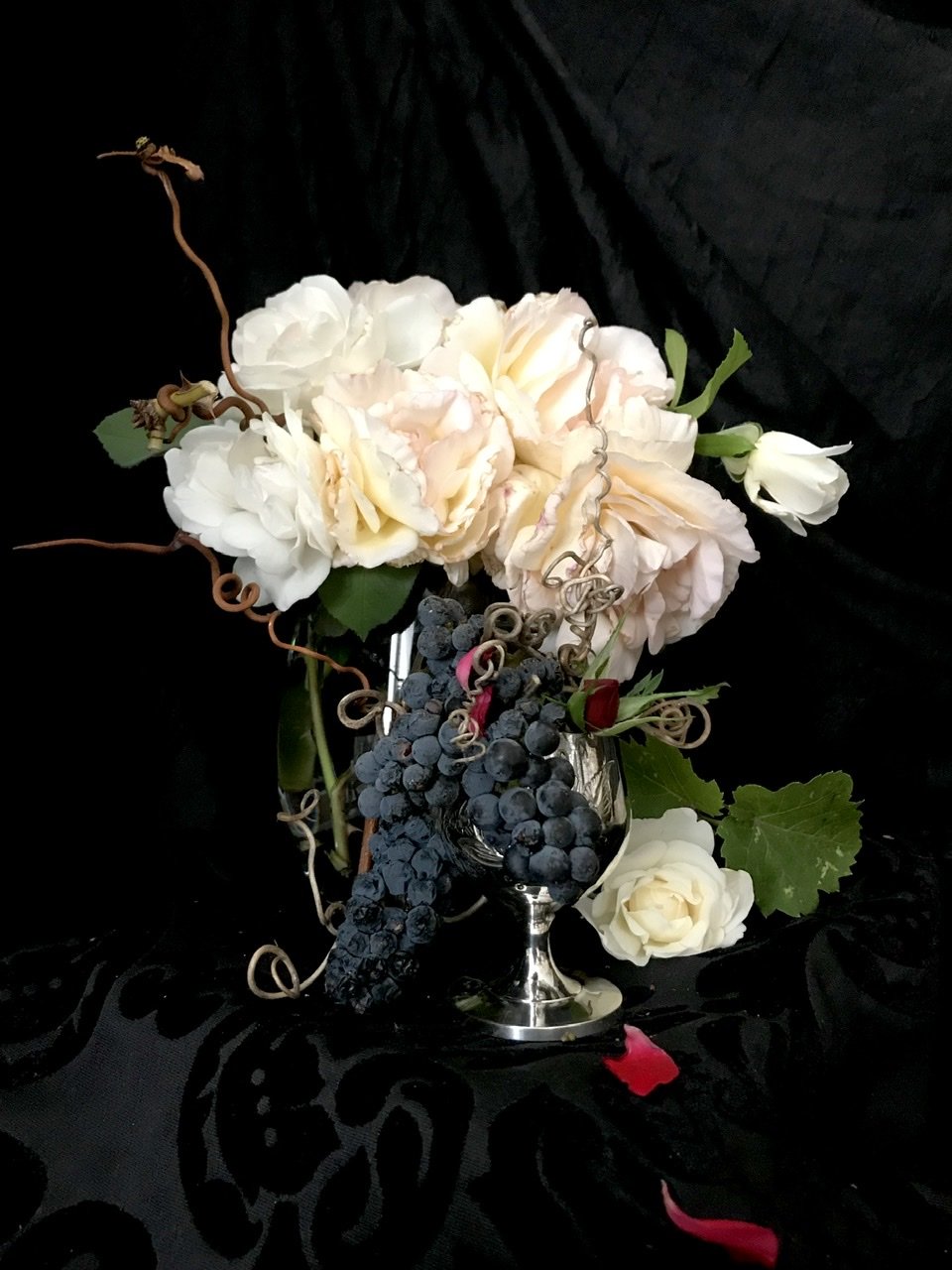 Our white rose bush is blooming. Autumn's faithful blossoms are far more delicate than the hardy springtime blooms, yet just as fragrant. One tiny blood red rose bud presents itself, suffering alone.
Today we press.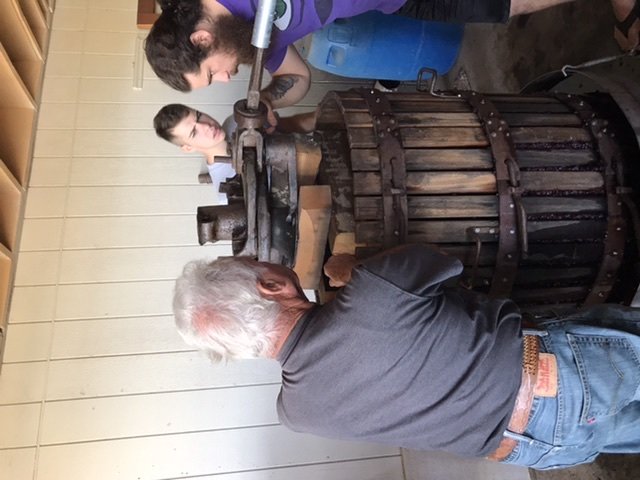 Your father and your sons, they're here to press the grapes.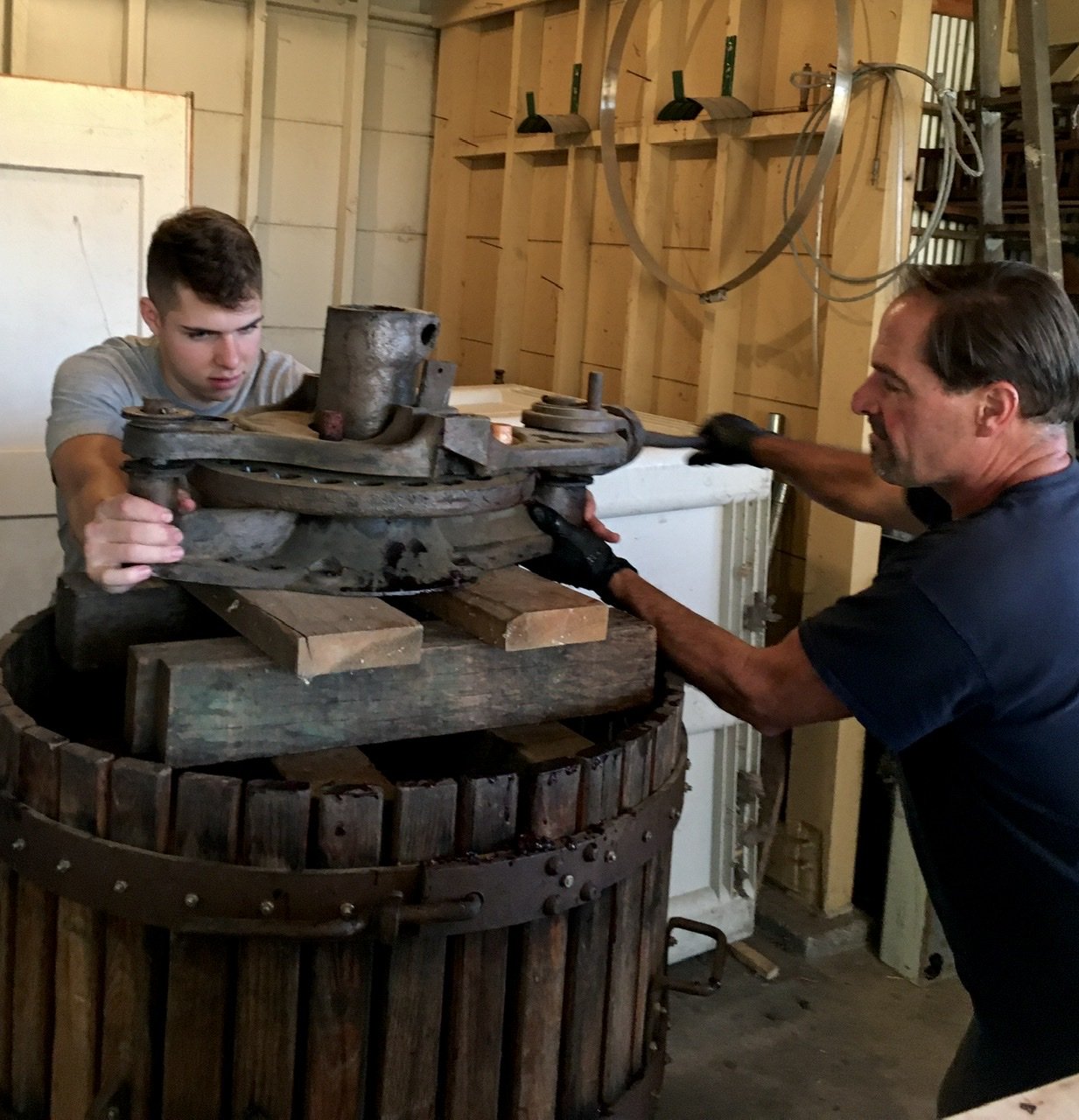 And you, your spirit is undeniably here.
Help arrived and I realized I needed to put my work clothes on. My mind has slowly submitted itself to what the day will hold.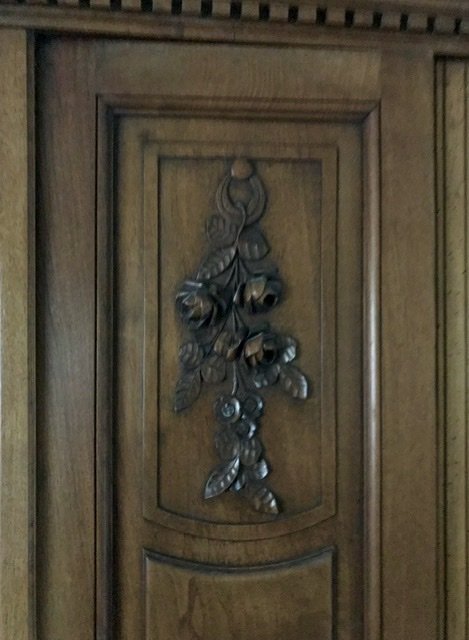 The beautiful carved French antique wardrobe you bought for me, holds my garments. You knew I fell in love with the wonder of a crown of roses hand carved of wood, that something functional could be made so lovely. So you generously blessed me with something that would bring me daily joy. I can still see your smile. I can still feel your love for me. I still wonder at your kindness, your understanding, your giving spirit.
Inside the mirrored door, my black work clothes are nestled next to yours, as I open the door, it becomes unhinged and my reflection falls.
Today is a pressing day.
It's arduous, me trying to hold up my image, today's identity is burdensome; my soul silently cries out for you to help me. The mirrored door is so heavy in my grasp, your generosity is more than I can uphold by myself. I'm paralyzed and alone desperately trying to hold myself upright, trying not to shatter. "Let it down slowly and gently. You can do this."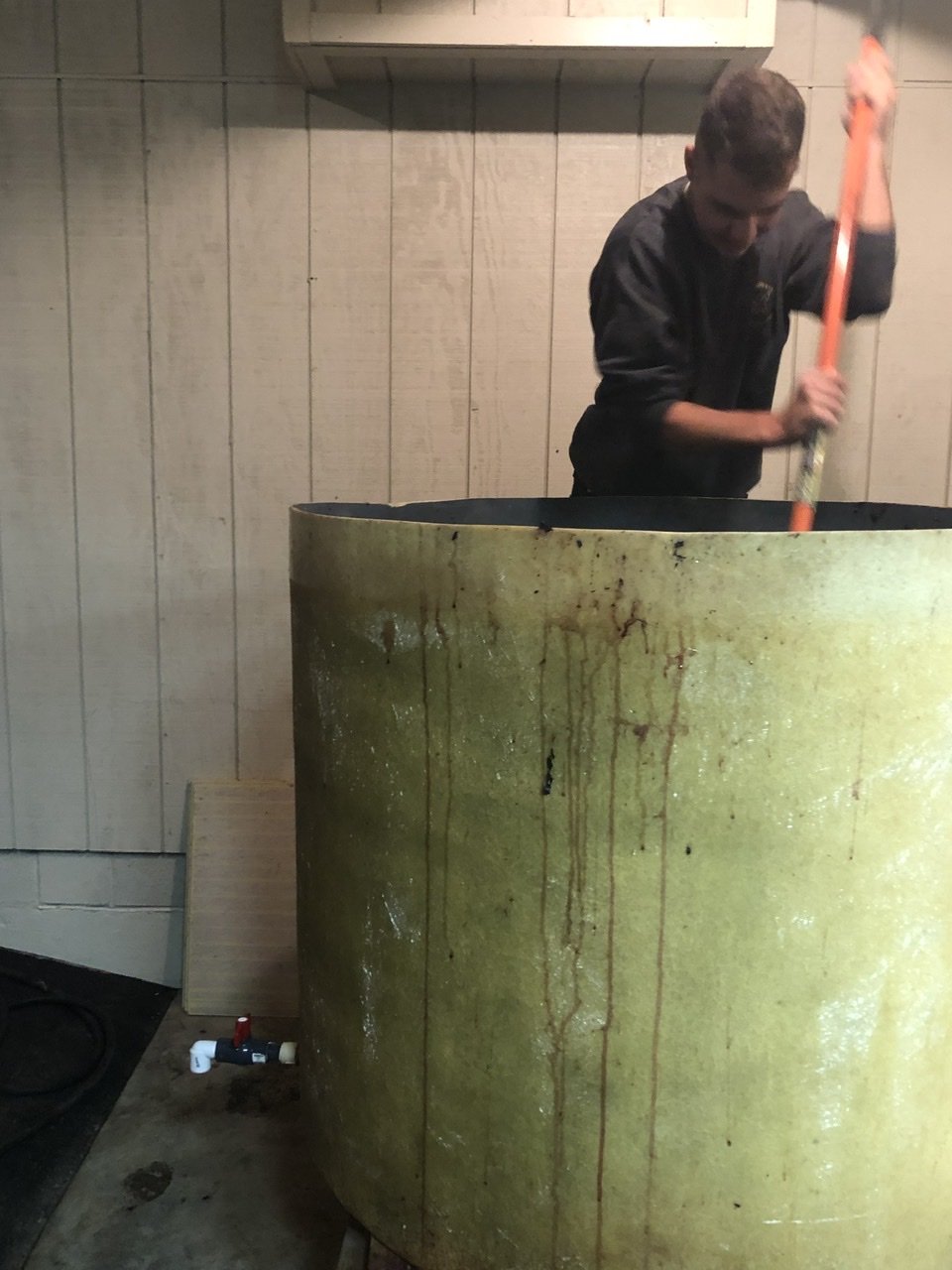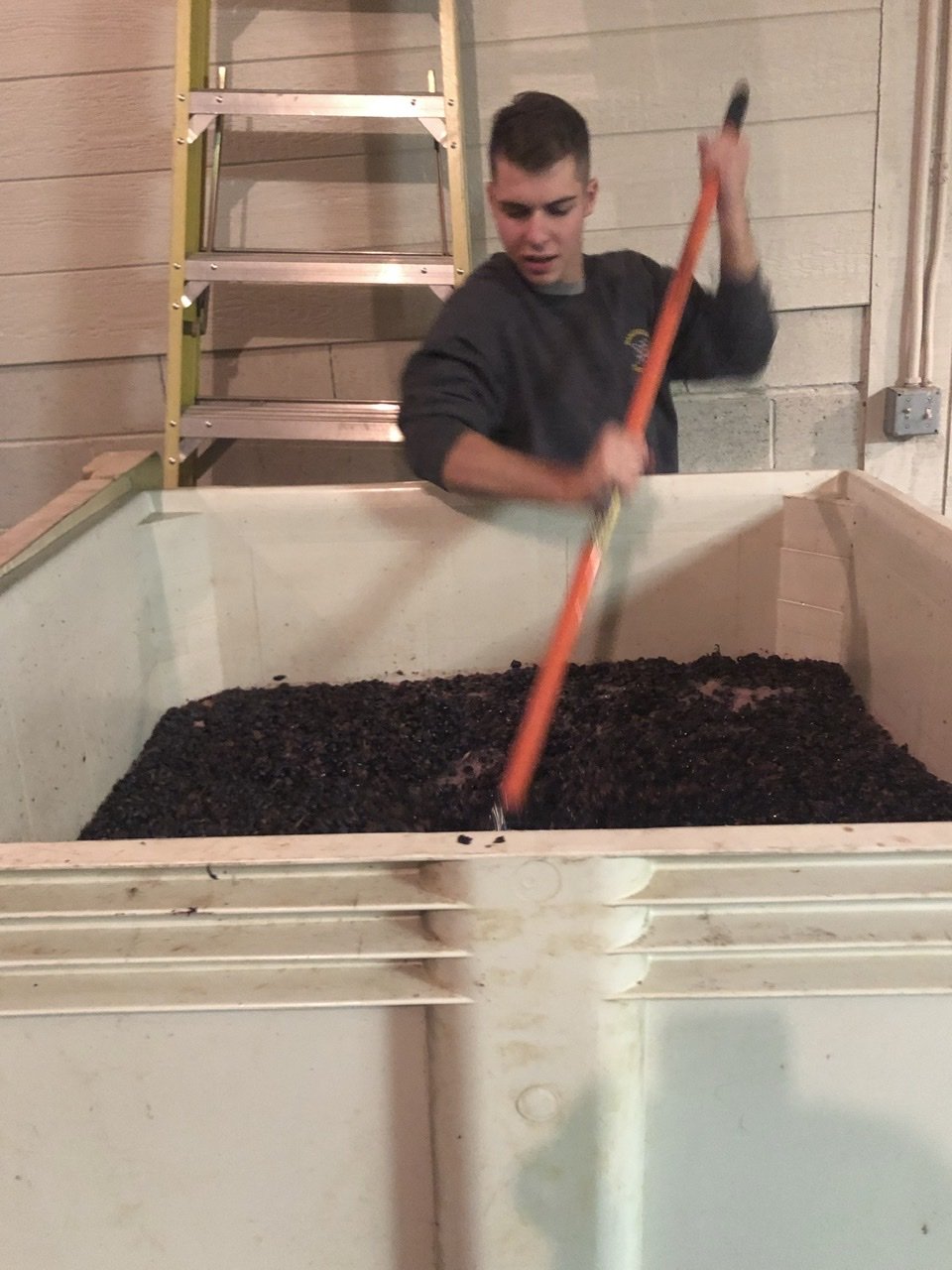 The fruitful harvest has been sitting for a week, crushed, the juice sat in brokenness, becoming sweeter, then mellowing. It's time to remove the brokenness, rich depth and vibrancy have been accomplished, the juice is ready to be moved into barrels.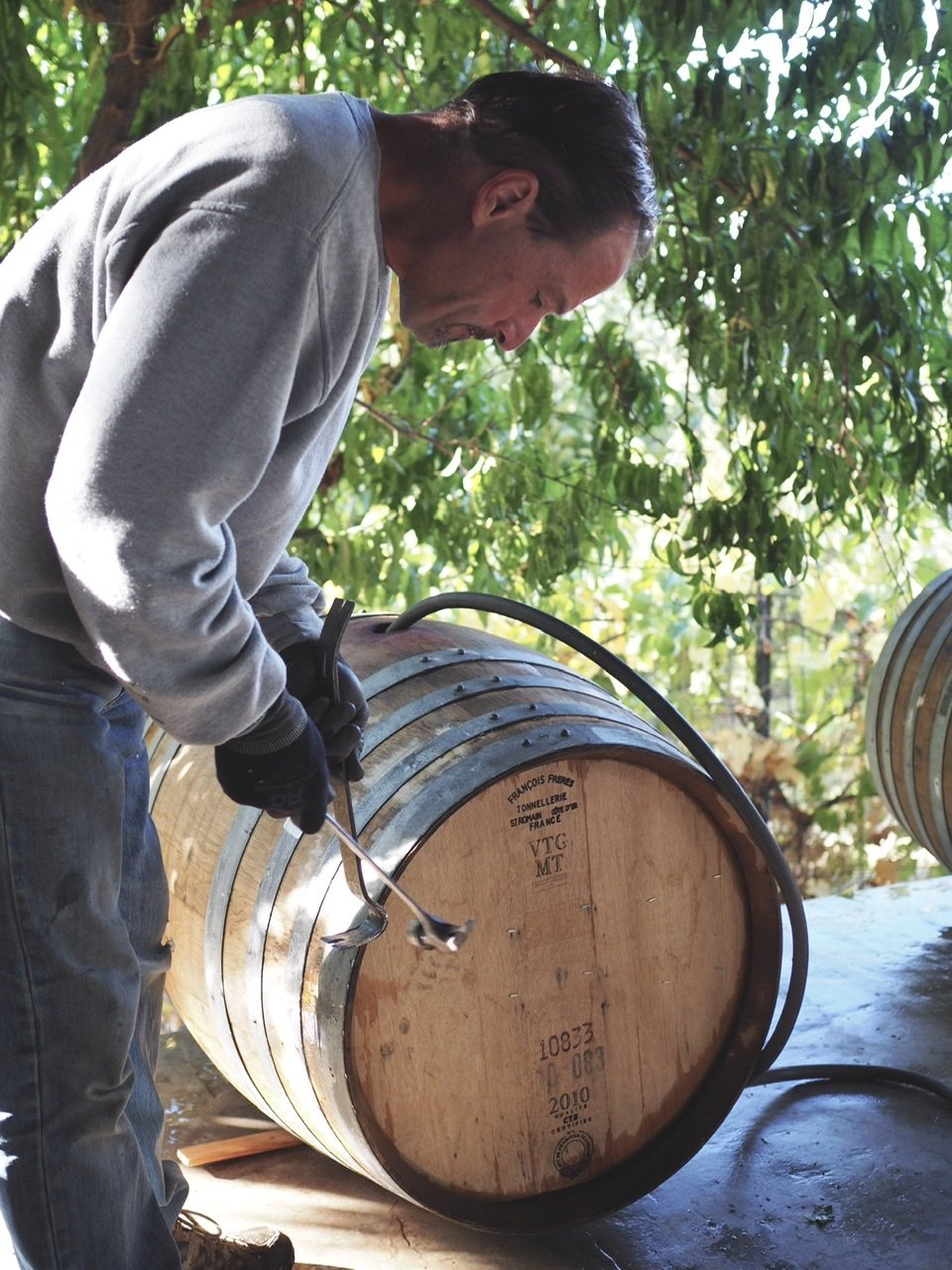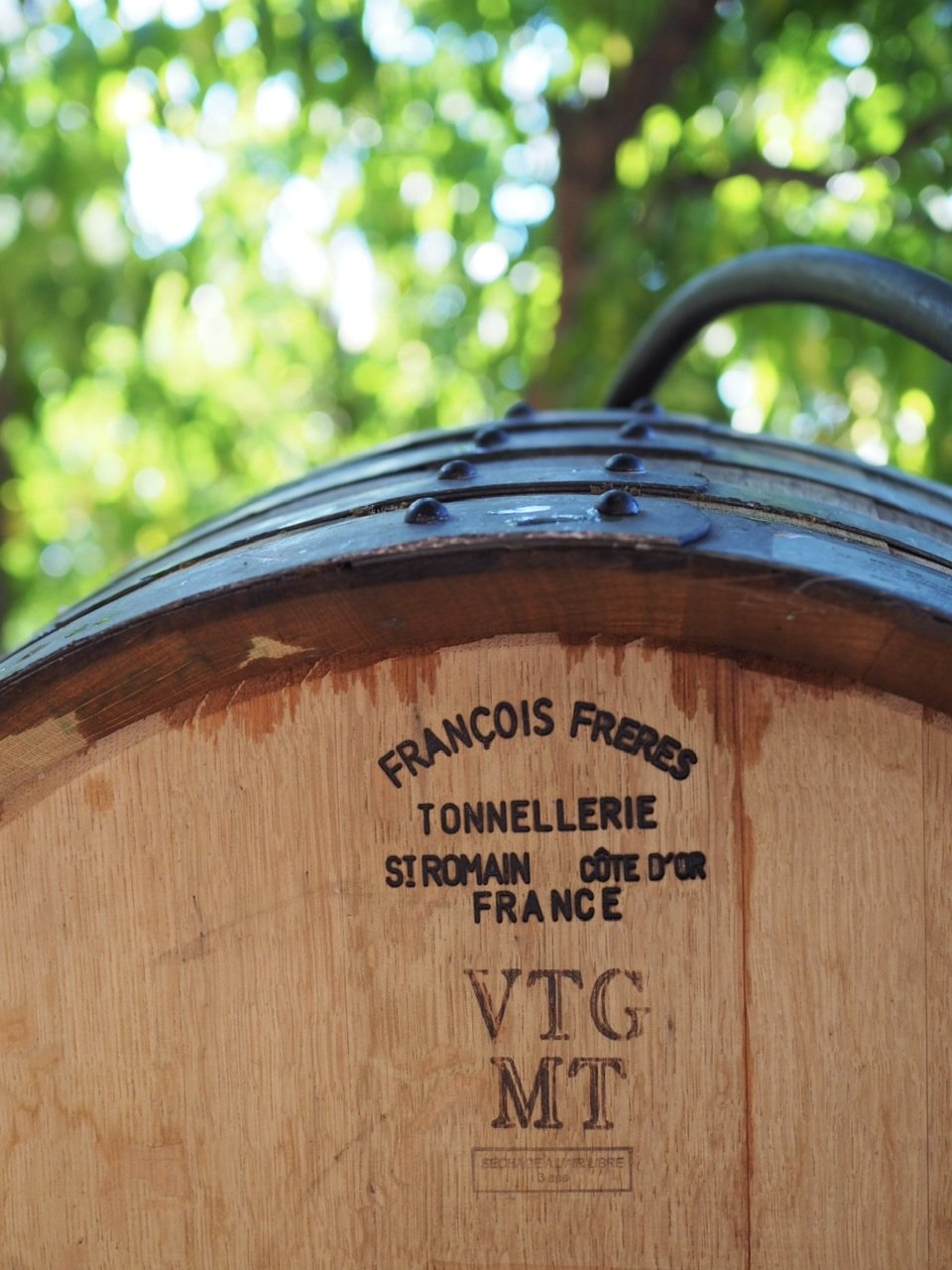 The empty barrel has been waiting without you, parched and dry tiny gaps have appeared between the staves. You use to run water over and through the barrels in preparation for them to be filled with the precious harvest. It was a peaceful process to see, water slowly poured over the vessel so that it would swell tight and the vintage would be safe. Your father and son, they baptize the barrel making it ready to receive, and I'm lost in the memories, visions of light reflecting off the water. Memories of "being washed by the Word", of being loved selflessly by you in countless ways.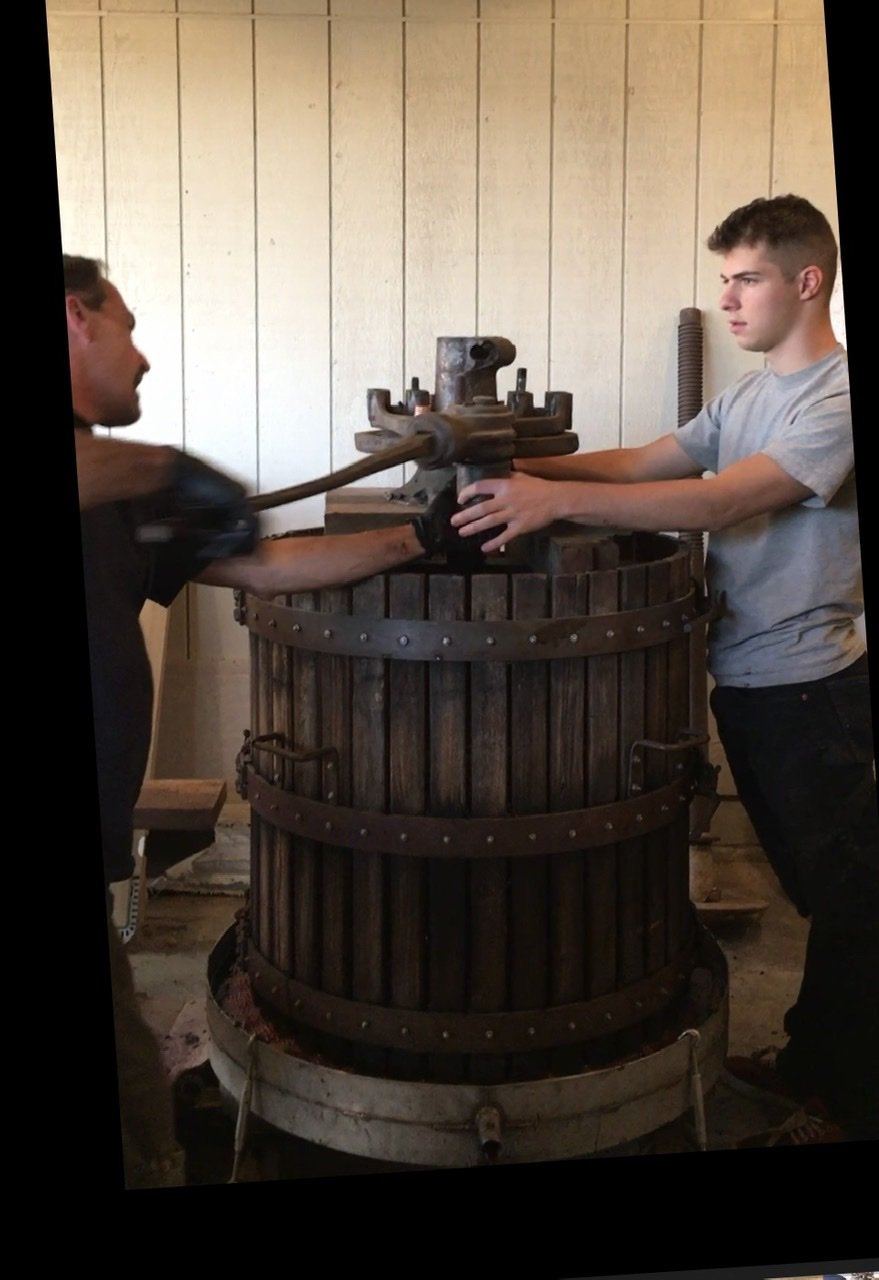 There's a ringing song the press echos, a rhythm that only you have sung to our hearts. Like the beginning of a favorite song we haven't heard for a year, we recognize the tune. Pressing, a toll that calls forth scarlet joy, a sound that invokes tears. Your daughter and I, with liquid perception, we baptize the day with watery visions.
The intricate plans you made to transfer the wine through the walls to the barrel are testament to your creativity and ingenuity. How they missed your mastermind, as they searched for a switch you had hidden. A game you challenged your sons with today, and they played it thoughtfully. I know you smiled to watch them solve the mystery, and win. You taught them well, my Love.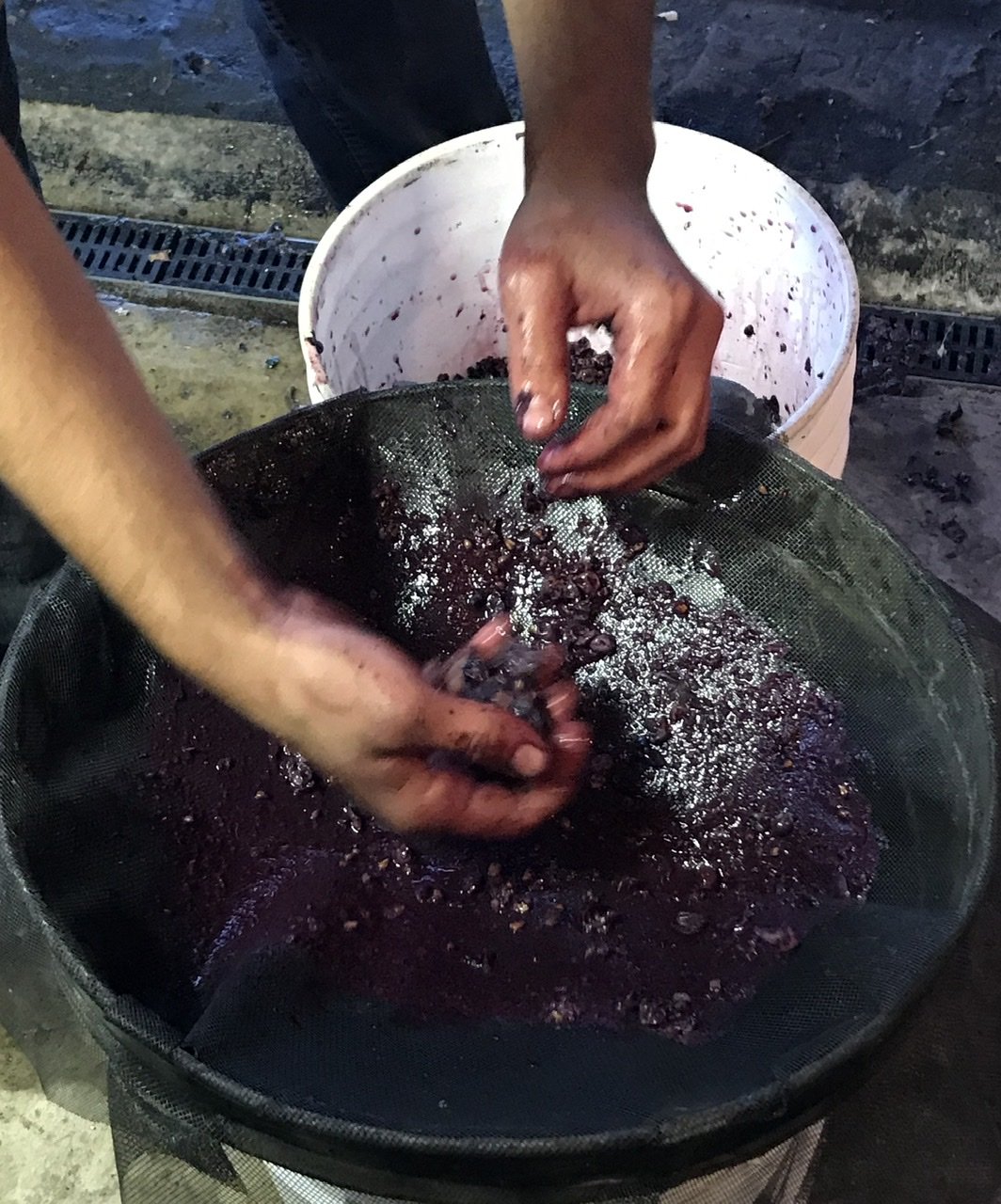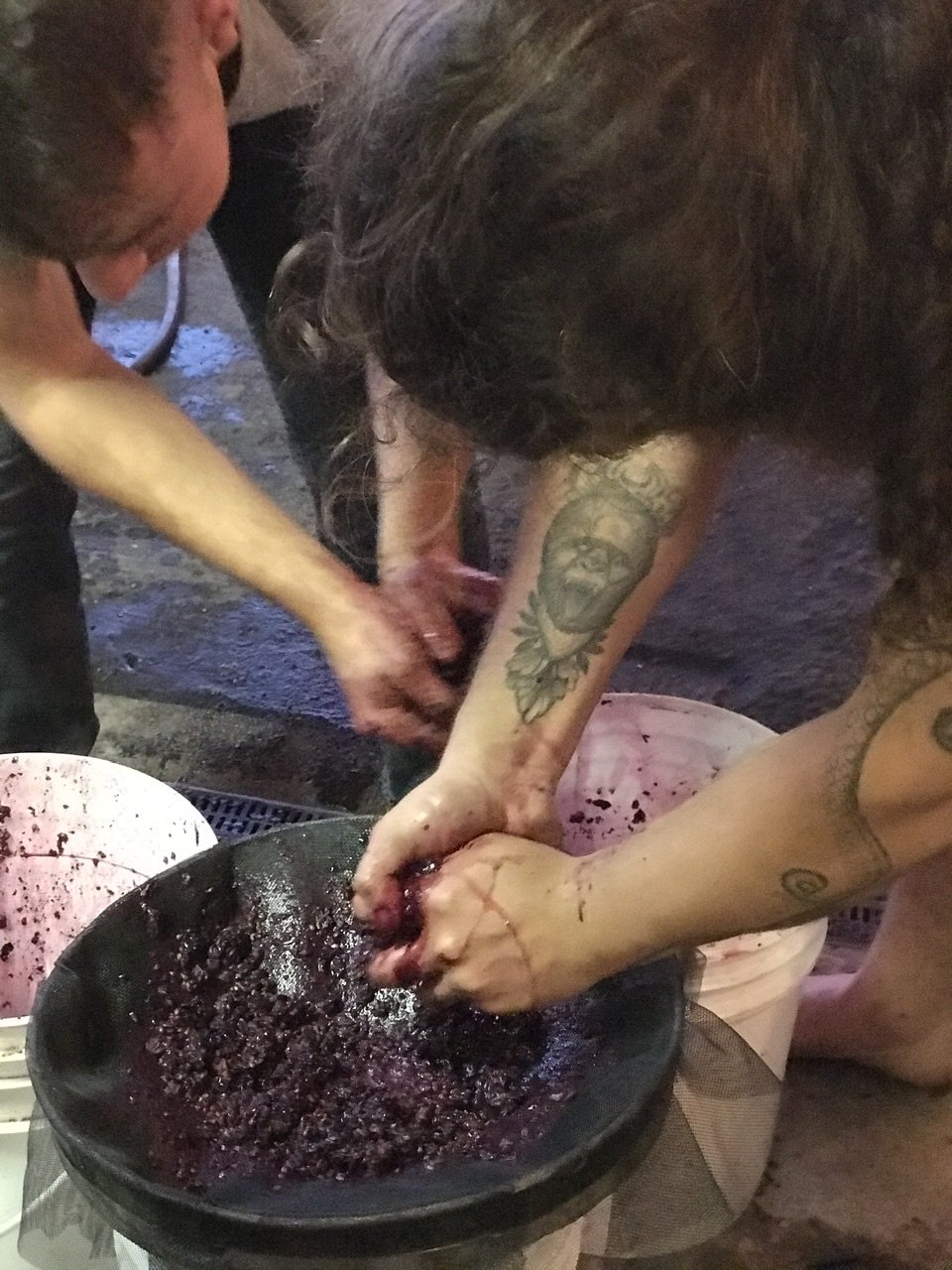 They pressed the harvest from your vineyard by hand, squeezing every precious drop out of the brokenness. Your hands, your strength, your smile lingers all around us. As the sun set, they carried that vintage to your cellar to be set in a place of honor.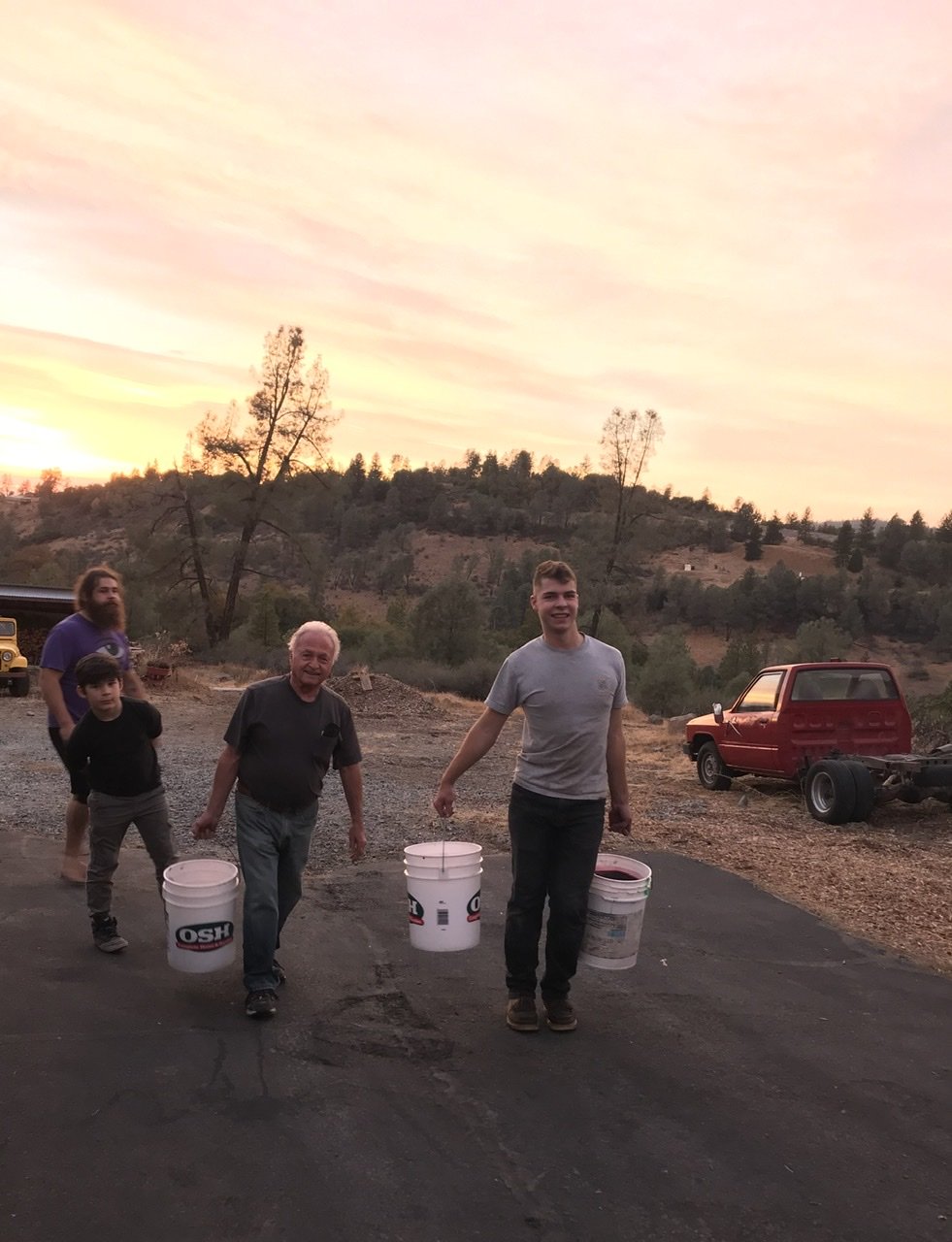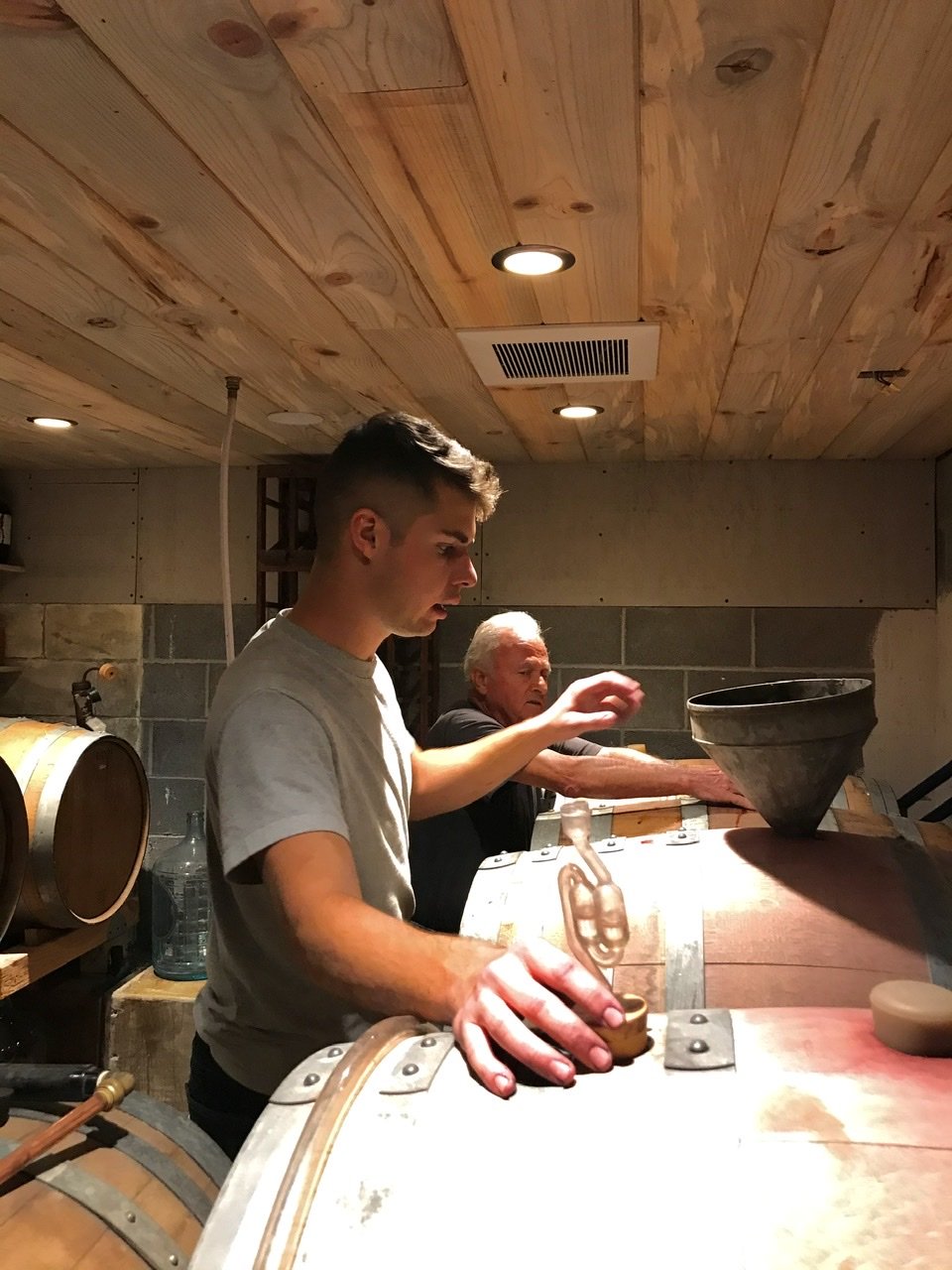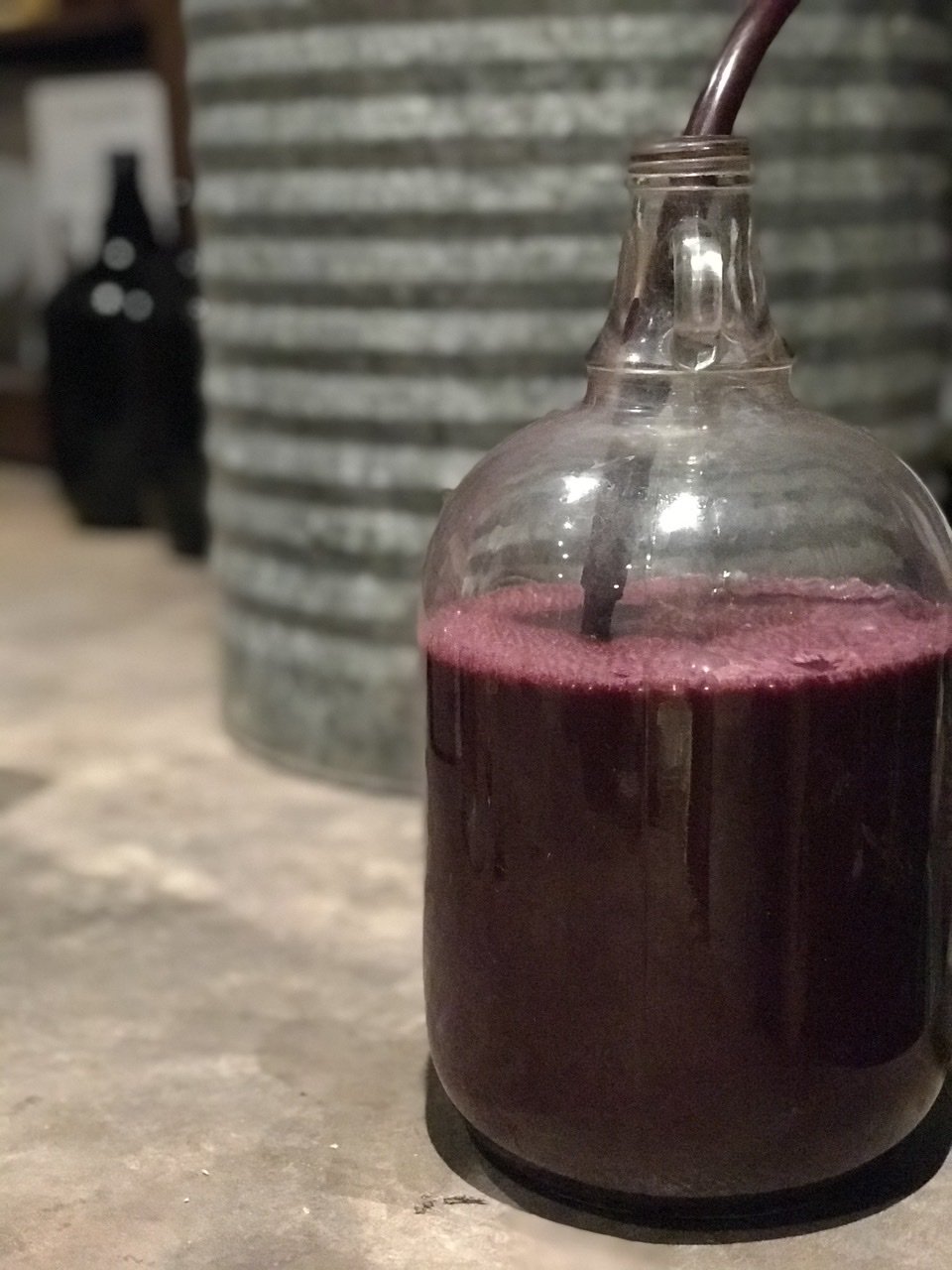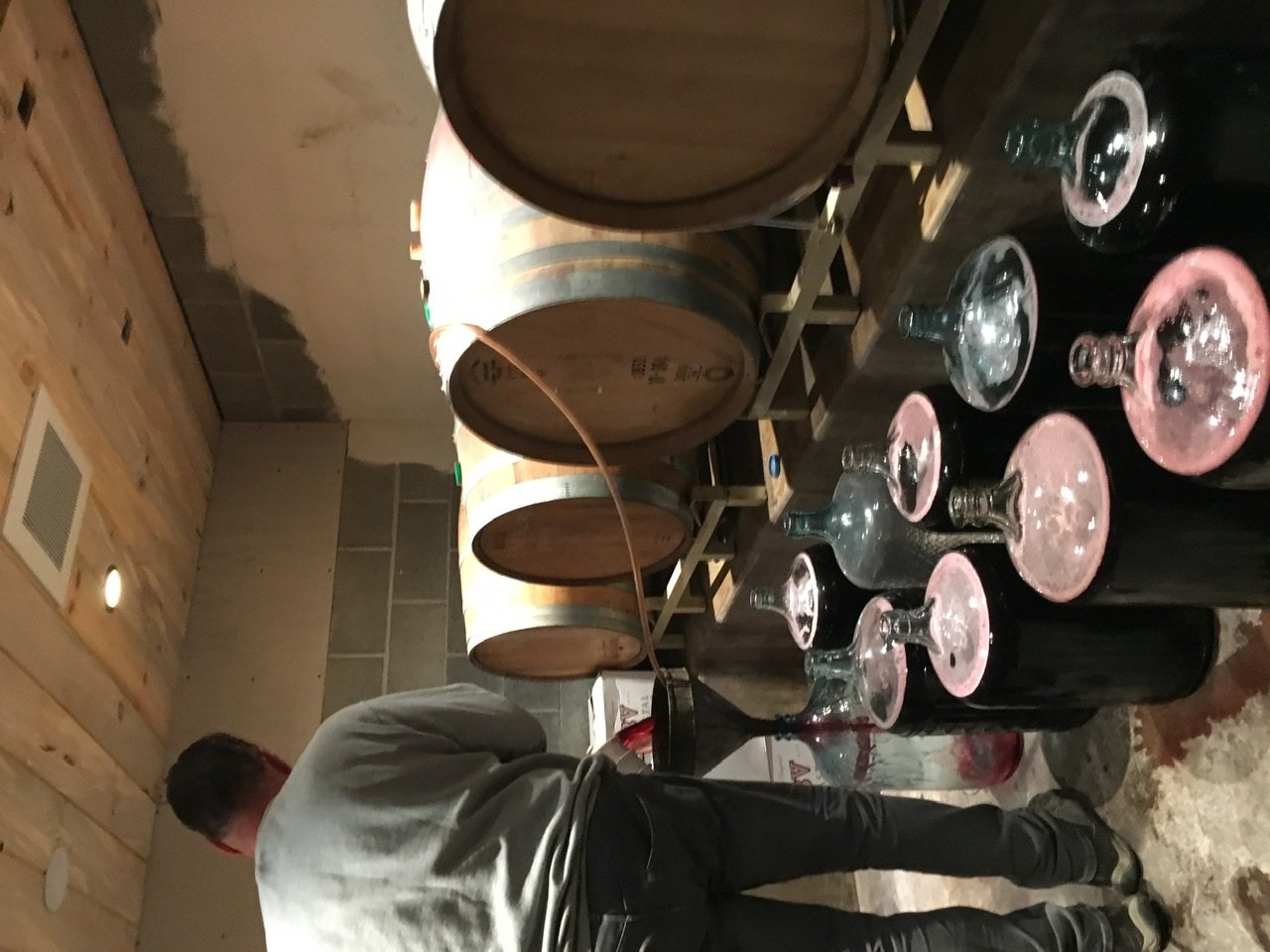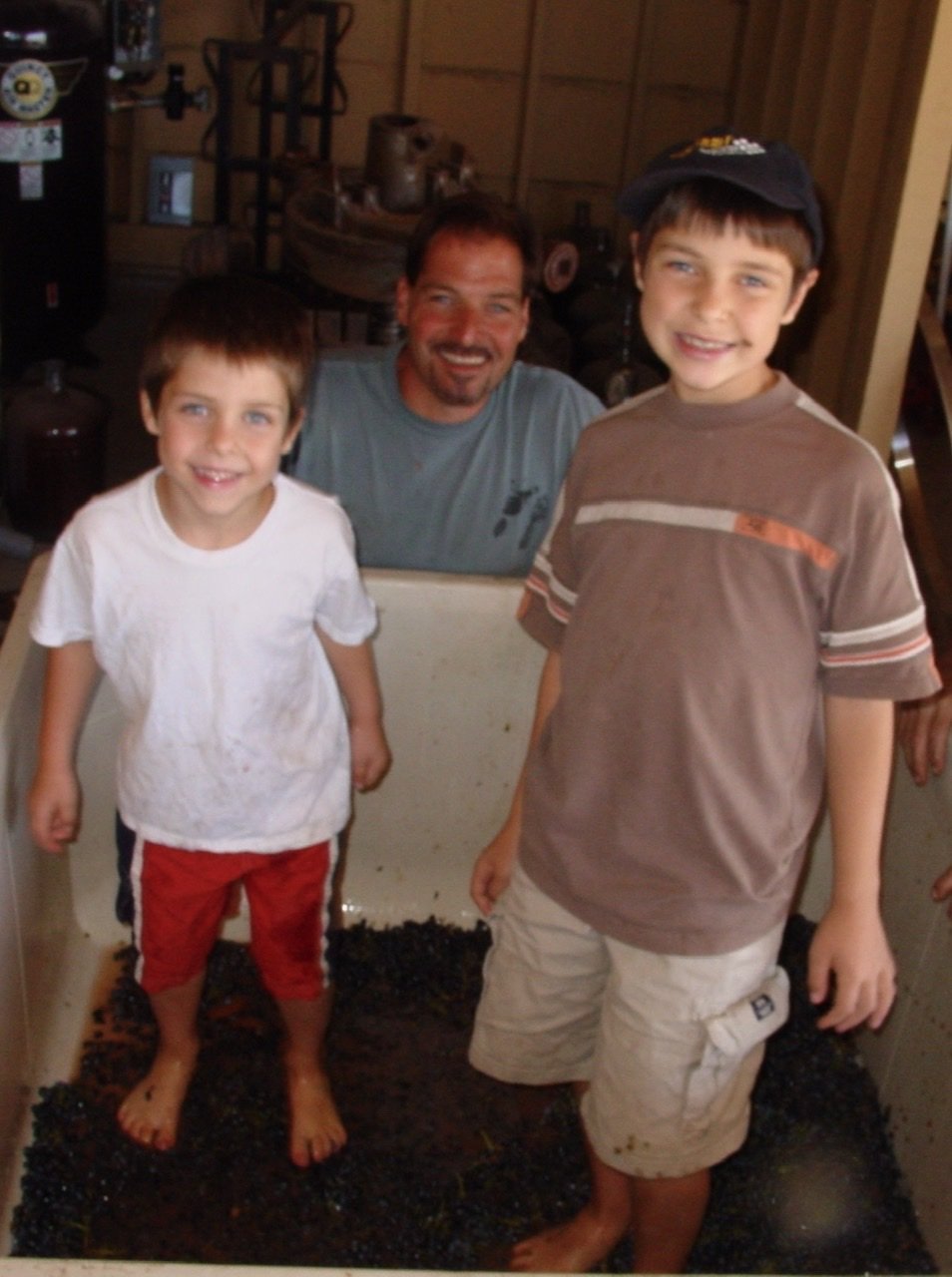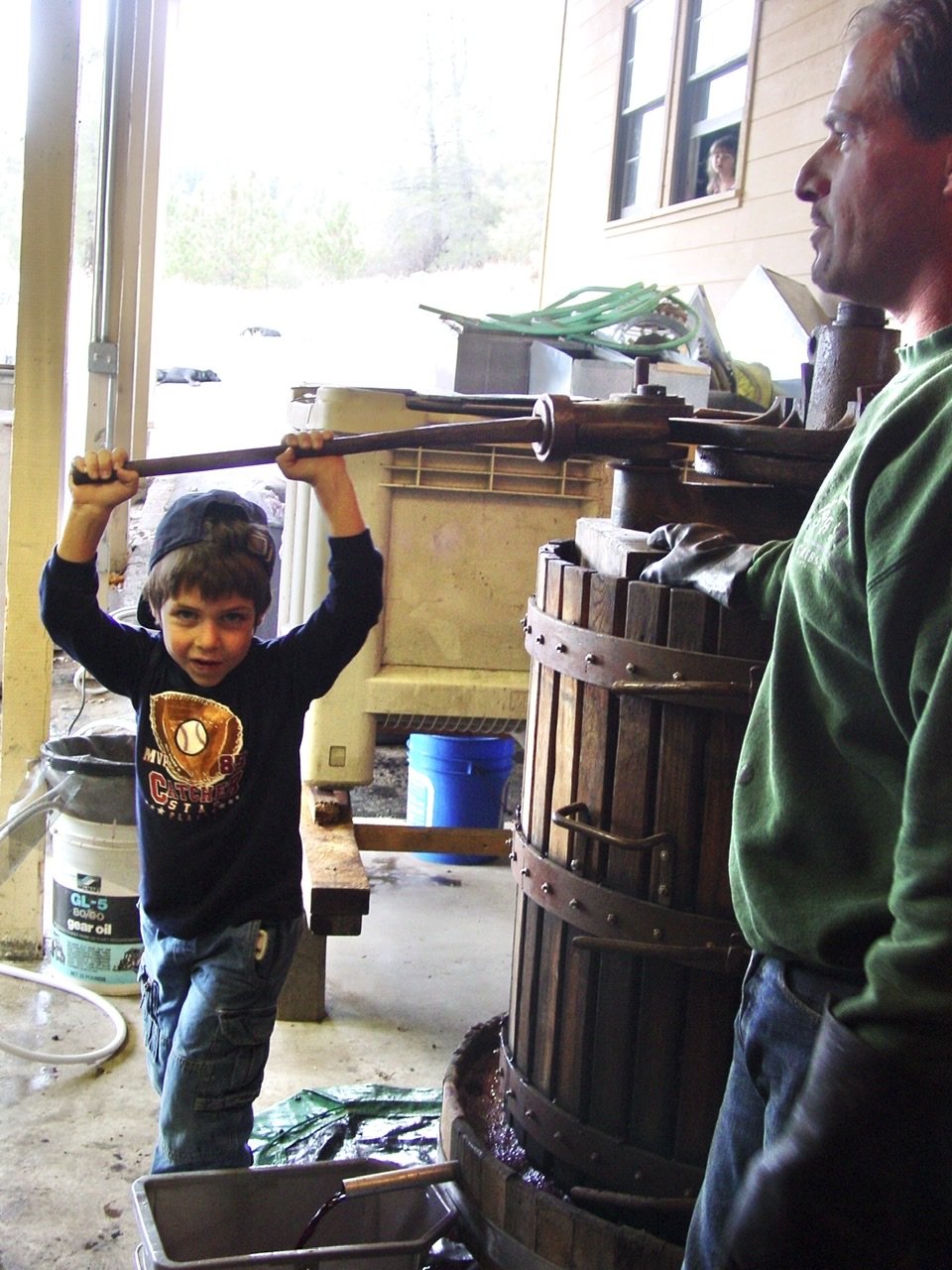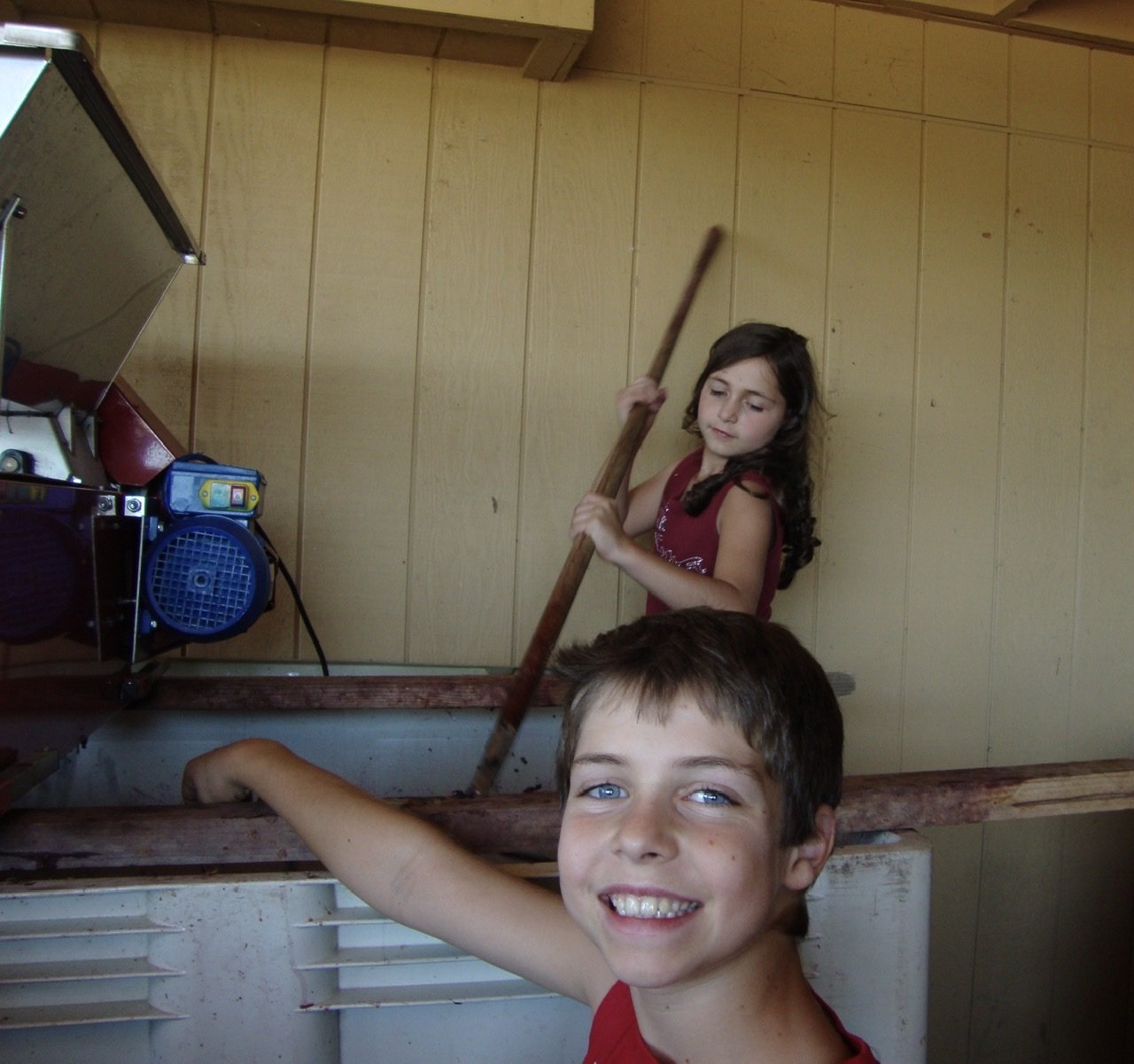 Today your father and sons worked, water and wine flowed. Today we were pressed and filled, All our senses gifted, With memories sweet Ever eternity in our hearts.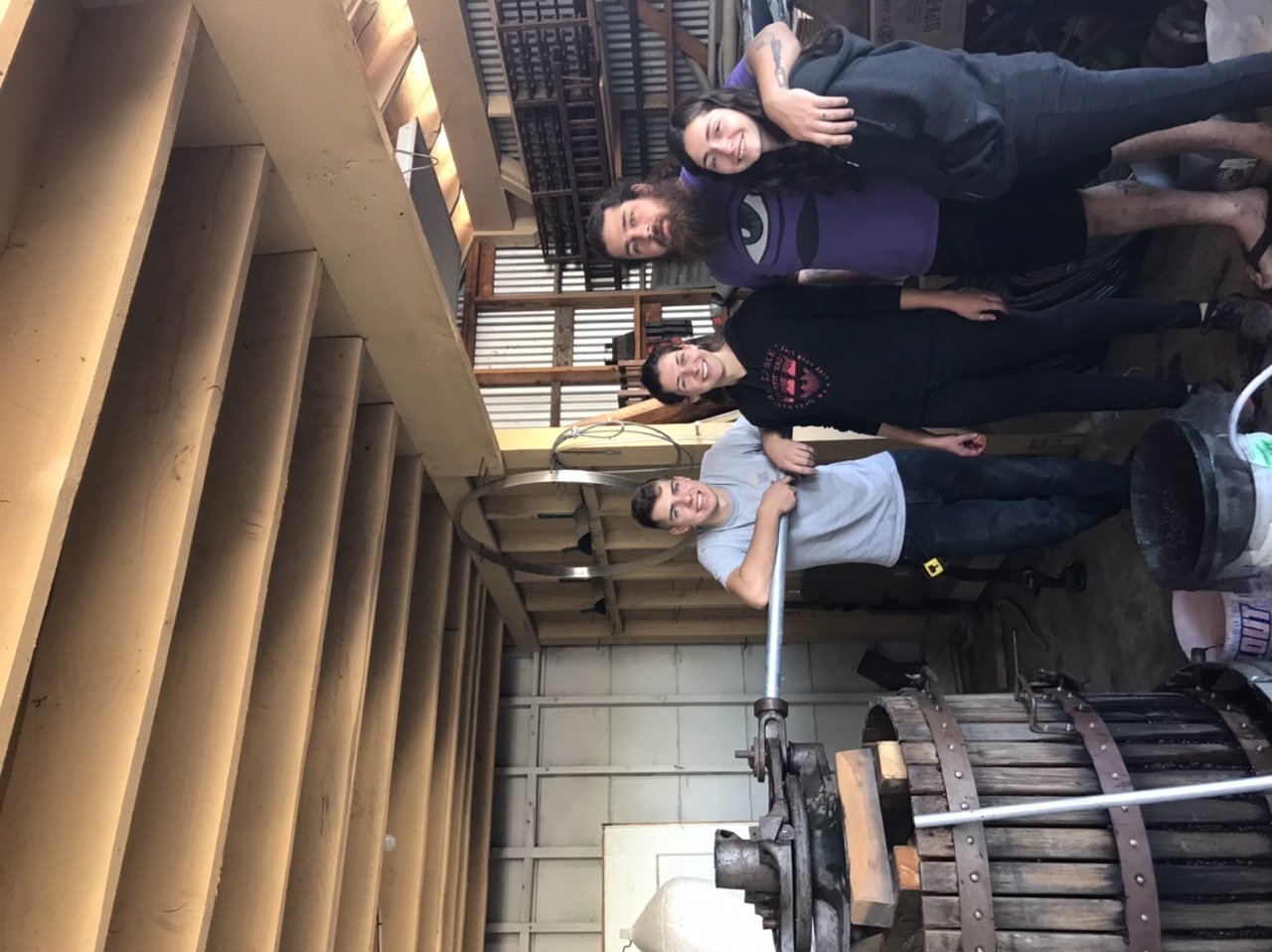 At daylight I tried-
To be normal, but cried
I said good morning and made coffee
Gathered roses for photography.
I understood what the day would hold,
Liquid rubies and memories gold.
Father, sons, and your spirit
I thought somehow I could endure it.
In black I prepared to dress
My reflection fell distressed
At the pressing without you
My heart believing it untrue.
Mysteriously I bleed
Lost without your lead
You know me all too well
Holy communion rings the bell
Our baby cried consoled
By her brother not yet old.
Enough, the press rang out its song
While all was right yet still wrong
The gentle rhythm of the press
And memory of your secure caress
Leaves me in this place
Questioning our Father's ways.
Who am I here without you?
What is it I'm supposed to do?
My identity crashes to the ground
My soul's desire for the simple sound-
Of your breath, your voice, your heartbeat.
Your soul whispers as mine does weep-
"To Our Savior your heart release,
He understands, He feels your pain,
You know full well why He came,
To give Sweet Perfect Peace,
What I know well to be true.
This is heavens prayer for you."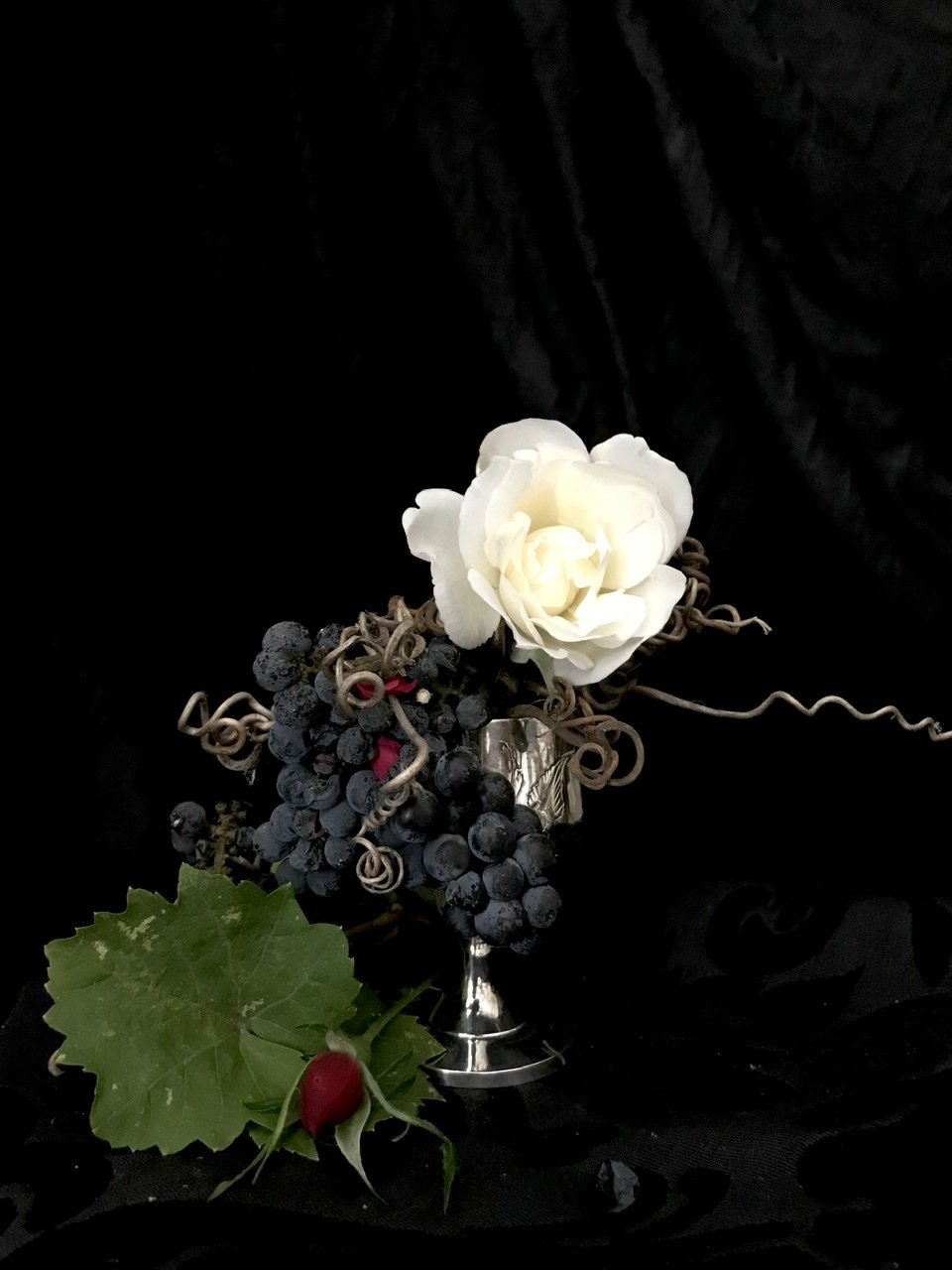 Husbands, love your wives, just as Christ loved the church and gave himself up for her to make her holy, cleansing her by the washing with water through the word, and to present her to himself as a radiant church, without stain or wrinkle or any other blemish, but holy and blameless. In this same way, husbands ought to love their wives as their own bodies. He who loves his wife loves himself.
from Ephesians 5
For there are three that testify:the Spirit, the water and the blood; and the three are in agreement. And this is the testimony: God has given us eternal life, and this life is in his Son. 1 John 5:7,11
October 9, 2020