May 13th
May 13 Thursday Ascension Day 40 days after Easter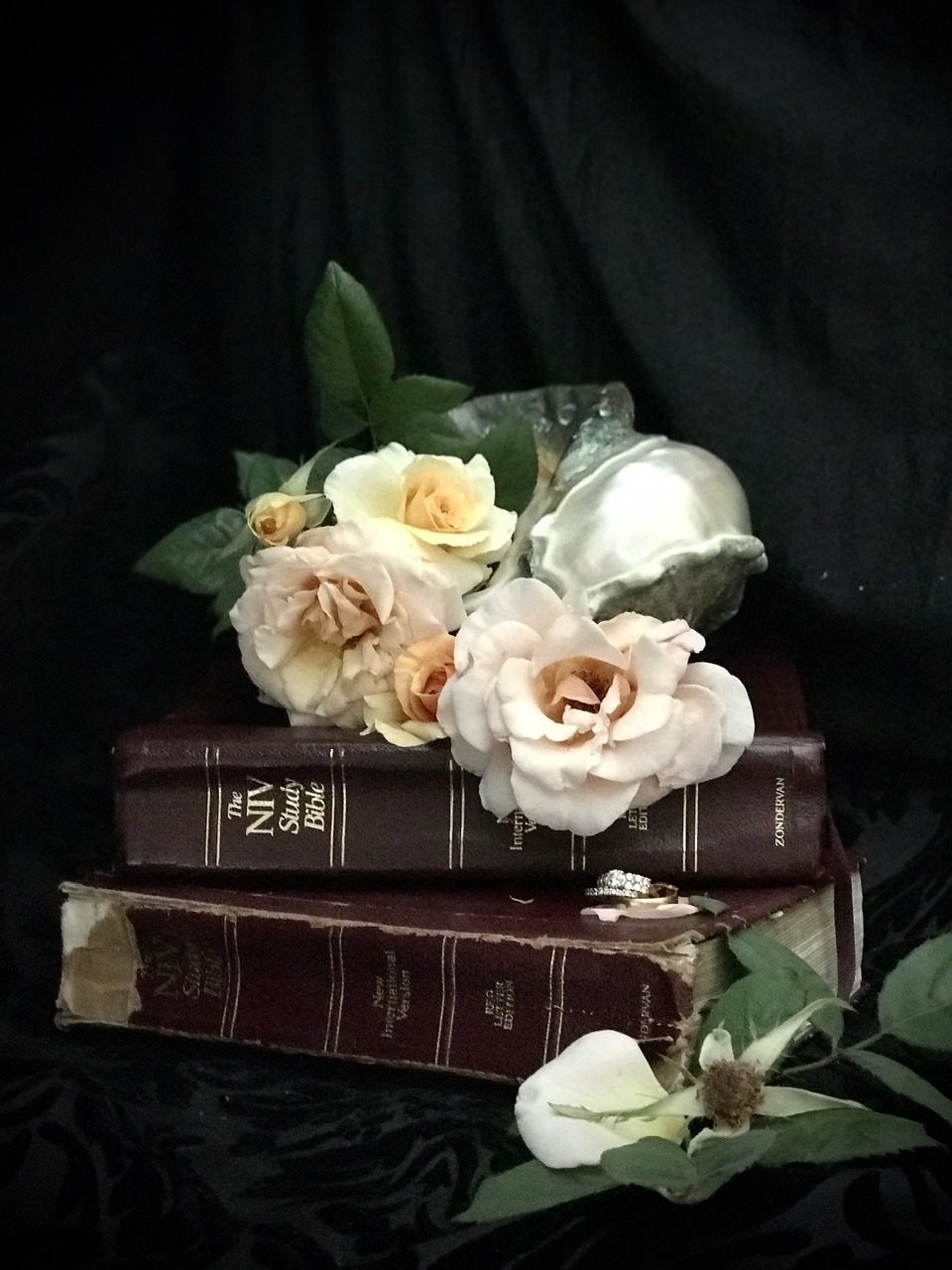 Five years ago today we said goodbye to Venice again, passing bundles of sticks delivered in the night while lace dried overhead and gondolas squeezed under bridges. Even the kindling and the laundry are charming in Venice, so much so that our "goodbye" seemed to feel more like " until next time."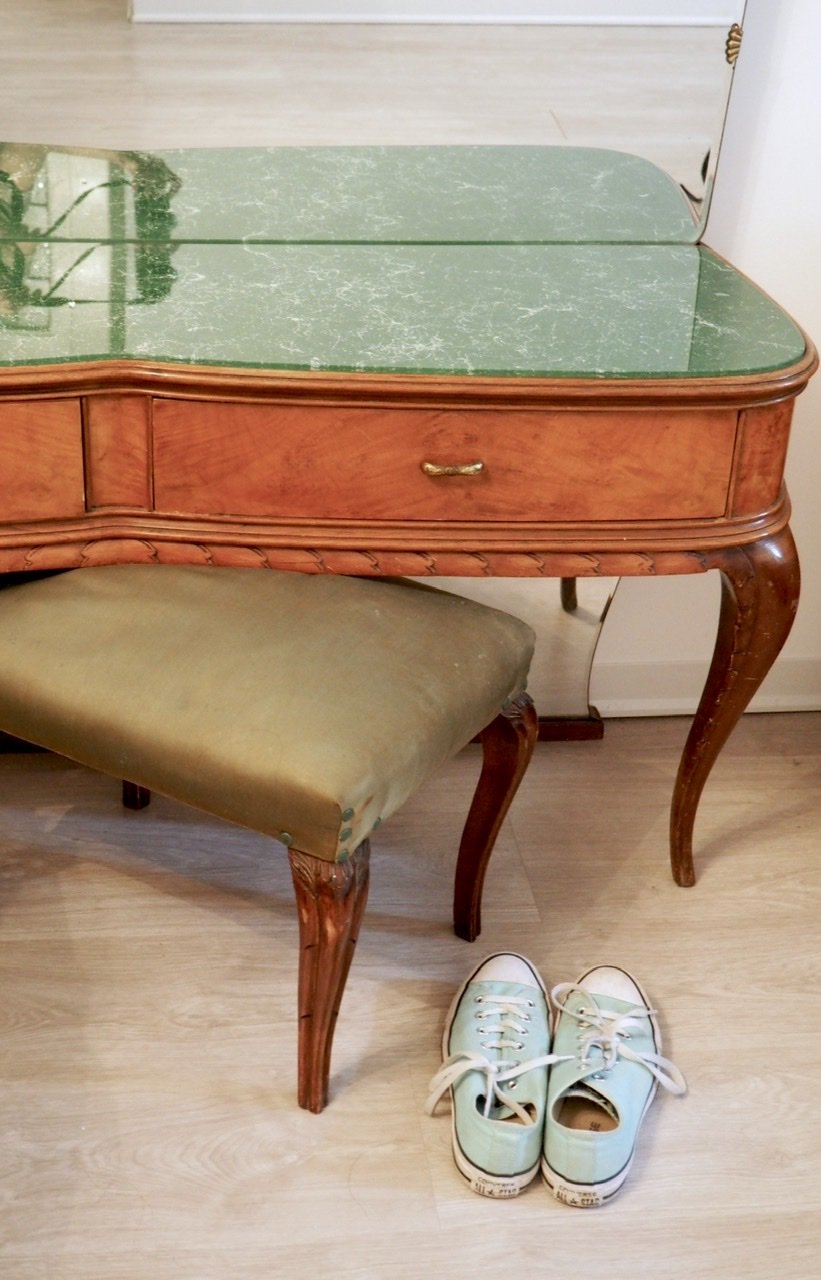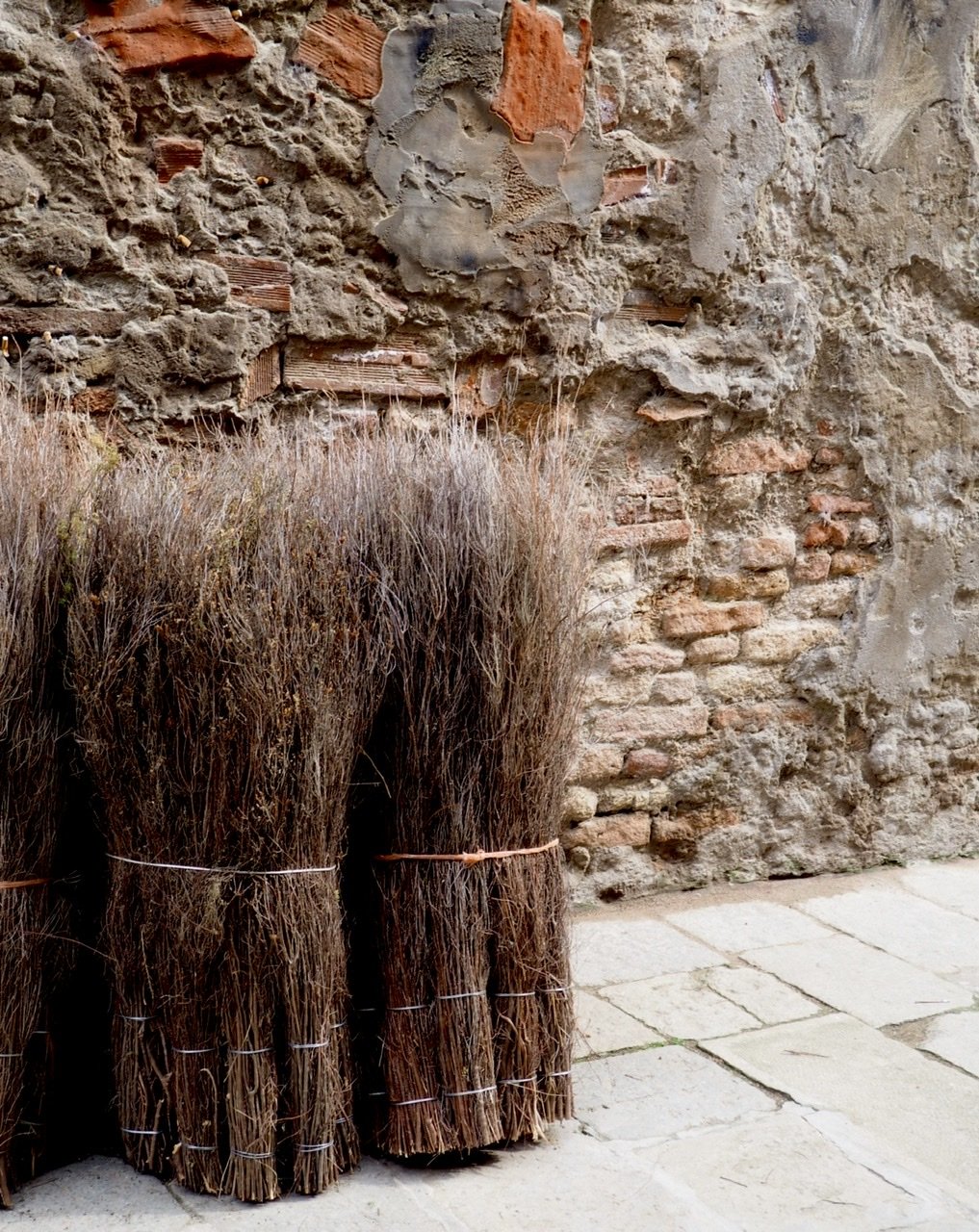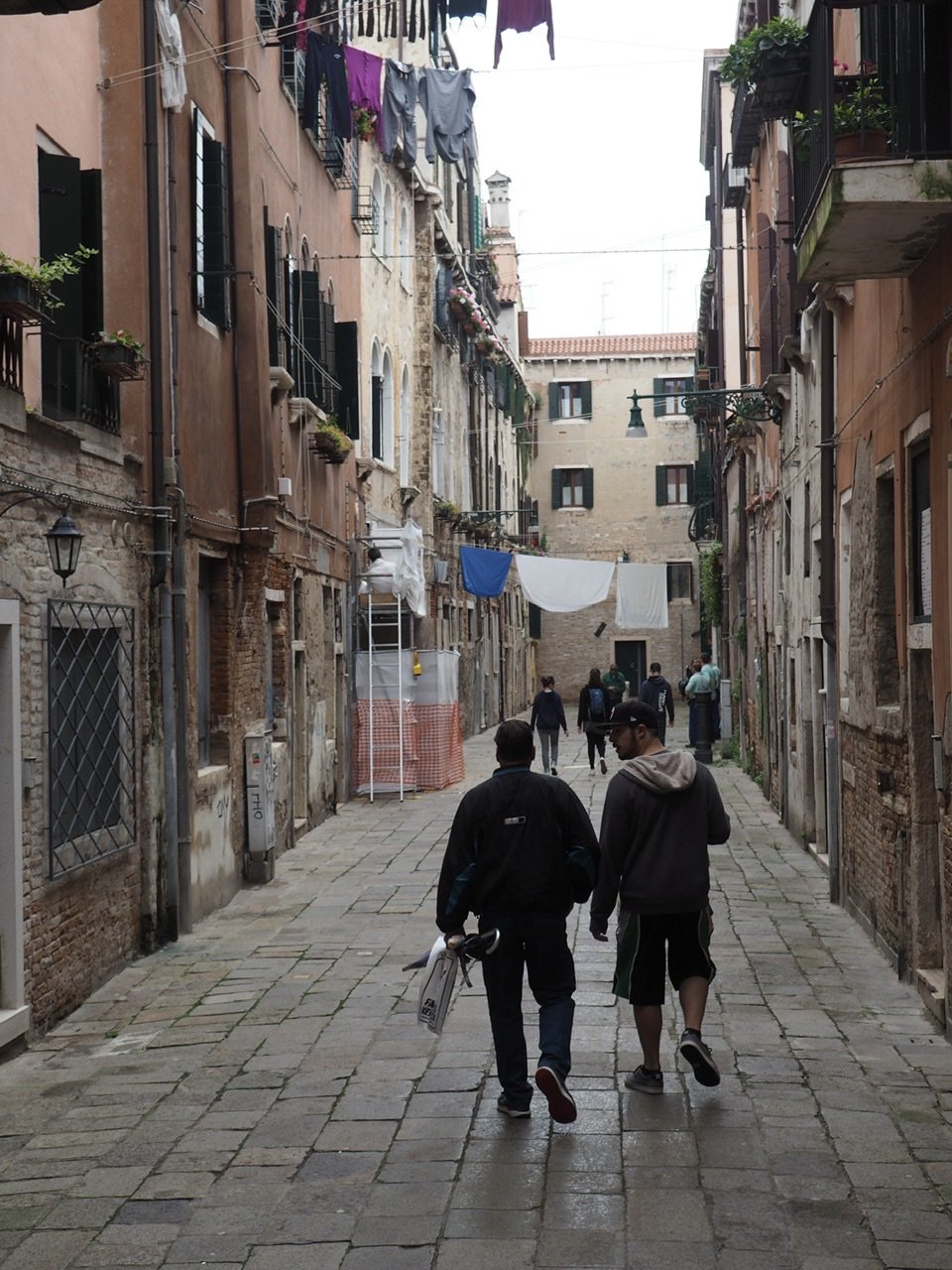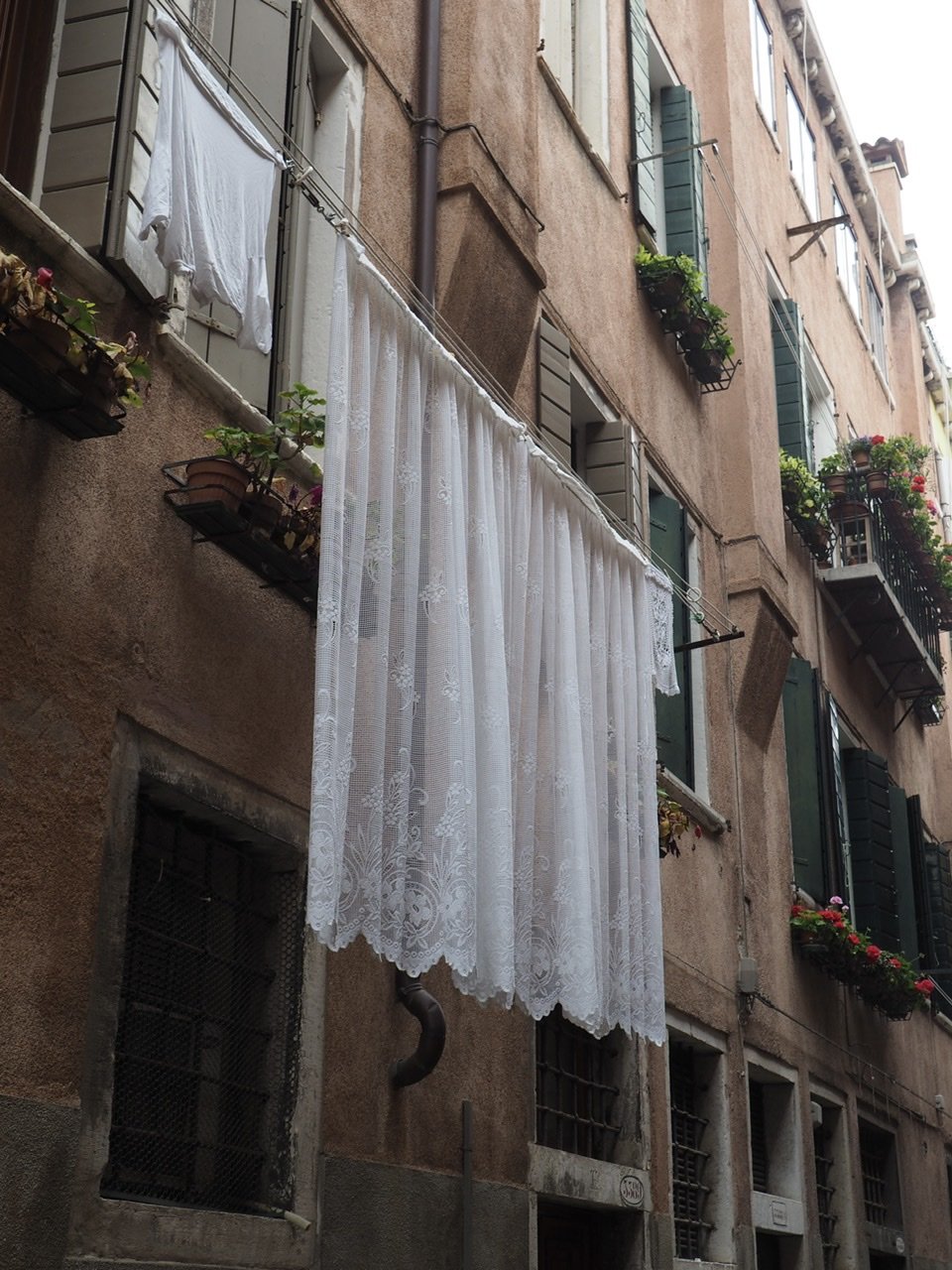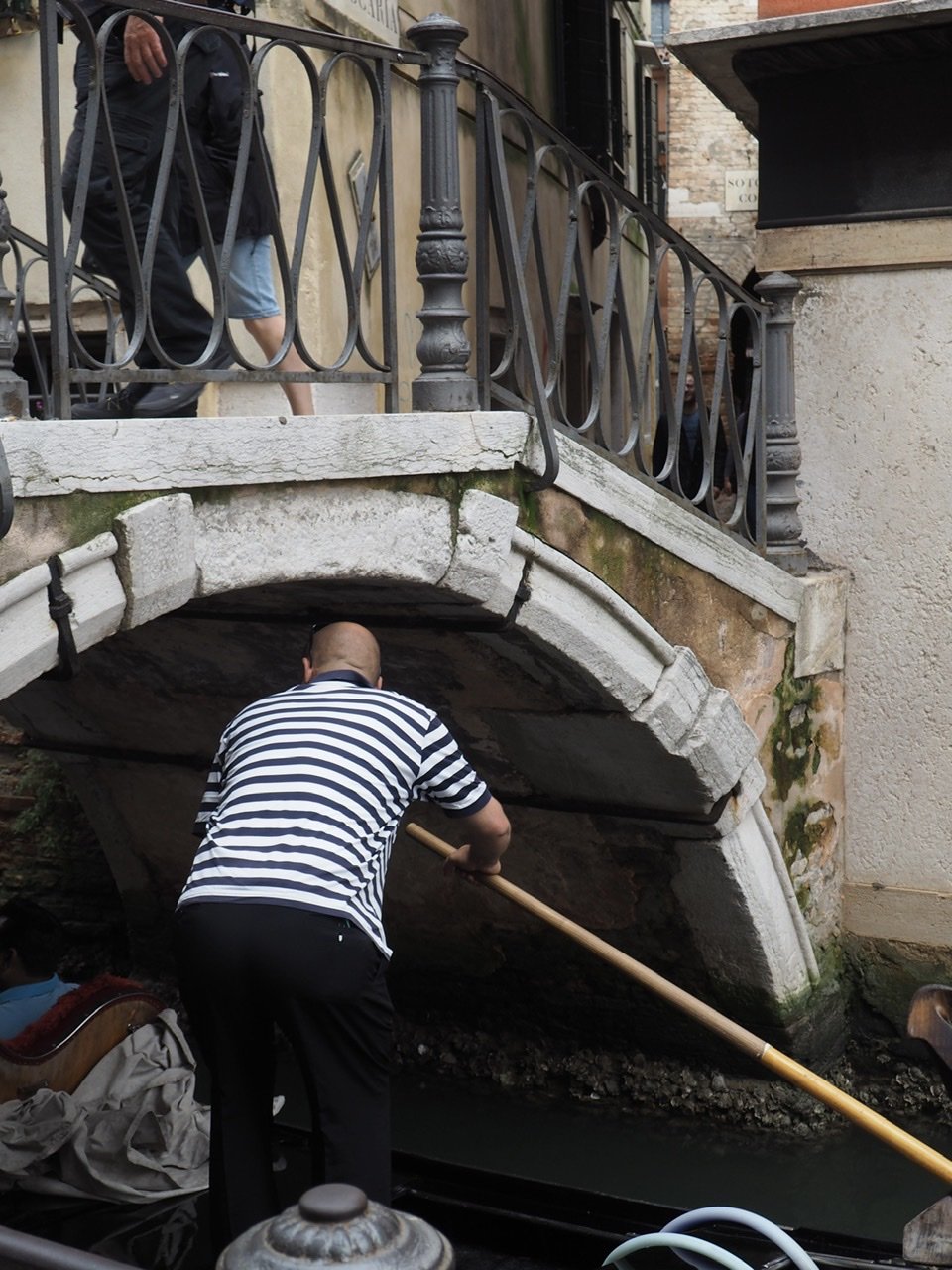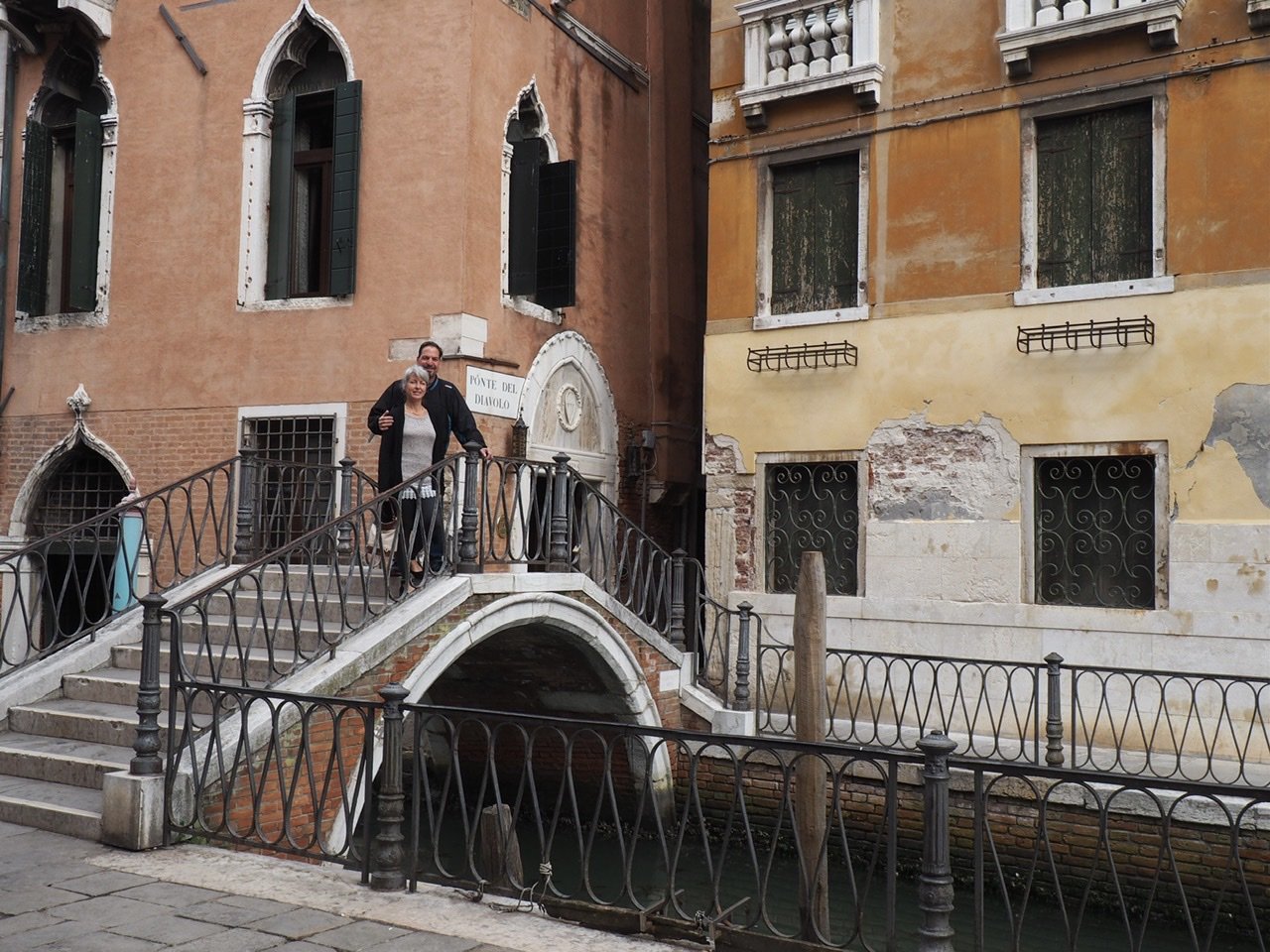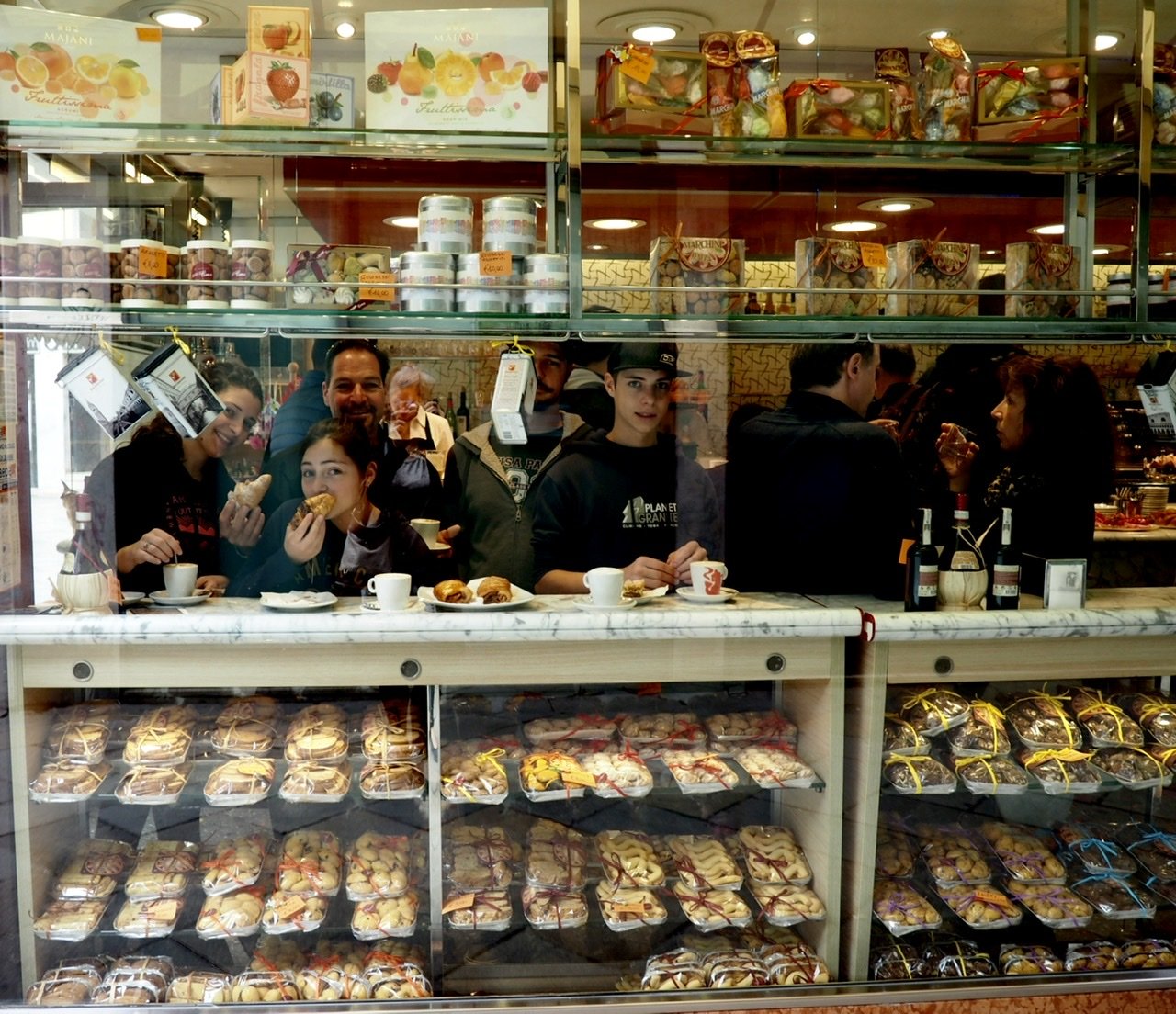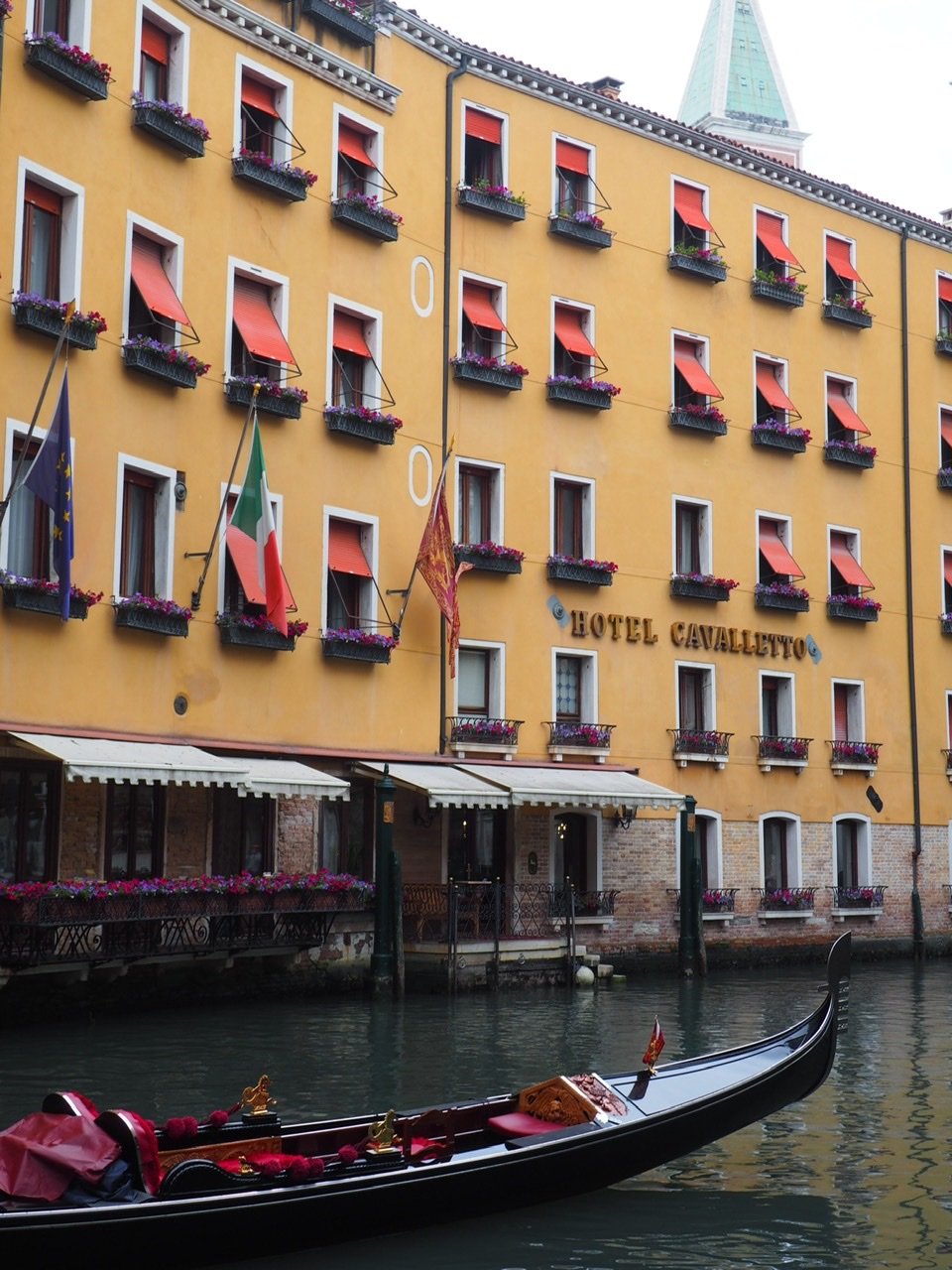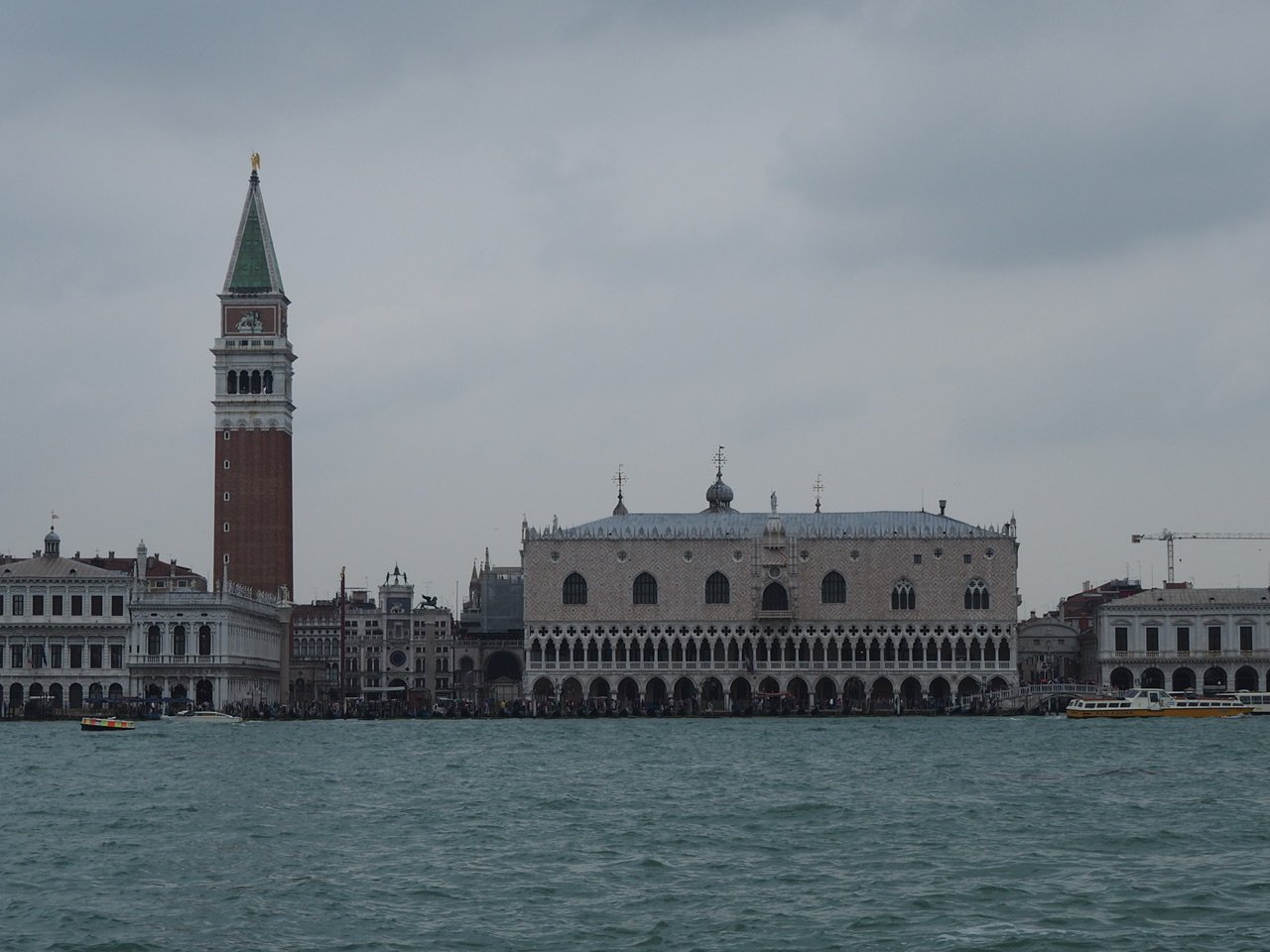 We choose morning pastries from the abundant selection and then headed to Soave, a Medieval village we had visited in 2003. We had happened upon a festival our last trip and watched the costumed parade and street performers. The whole village participated in the revelry; we felt so lucky to have happened upon the celebration.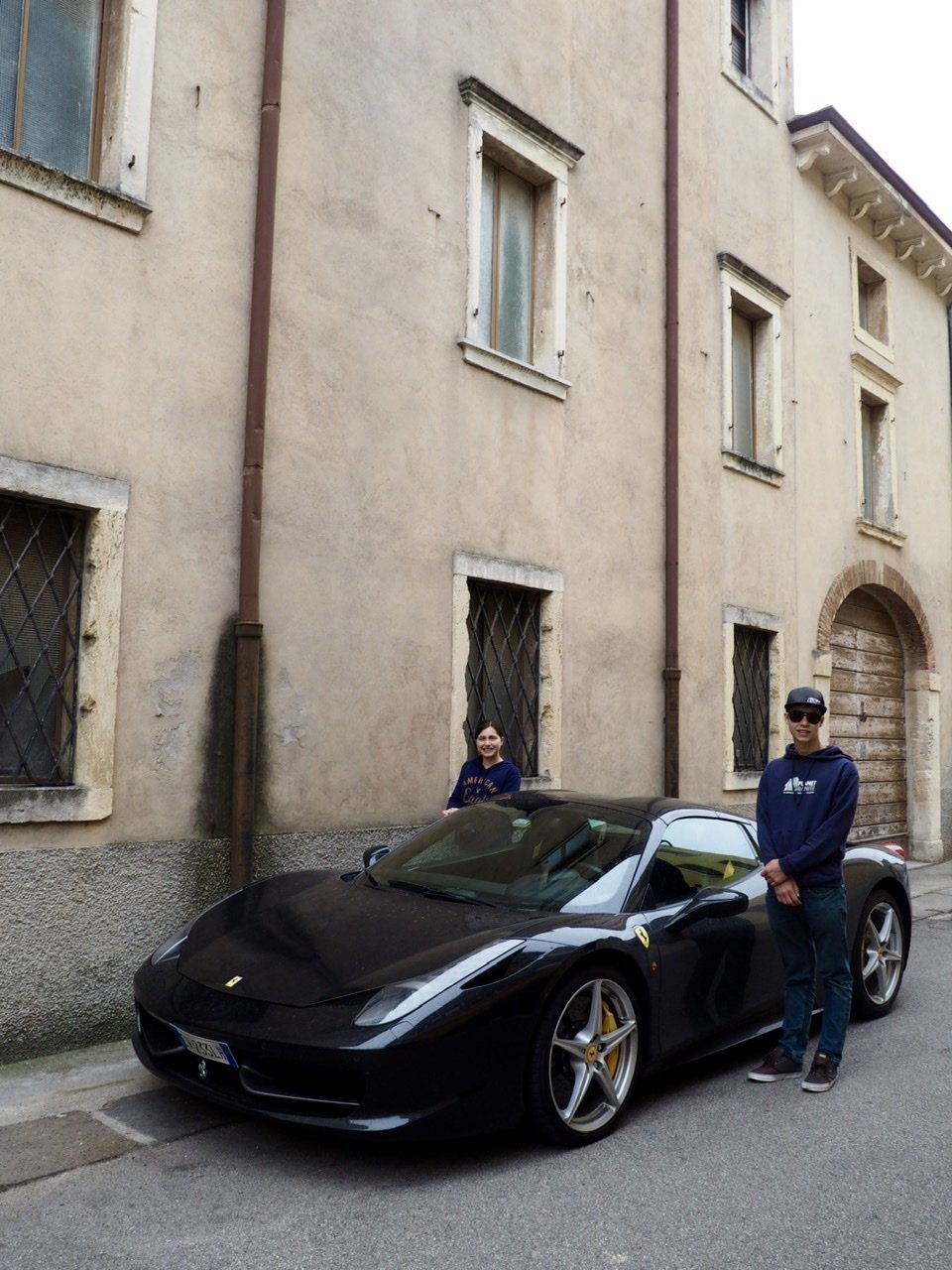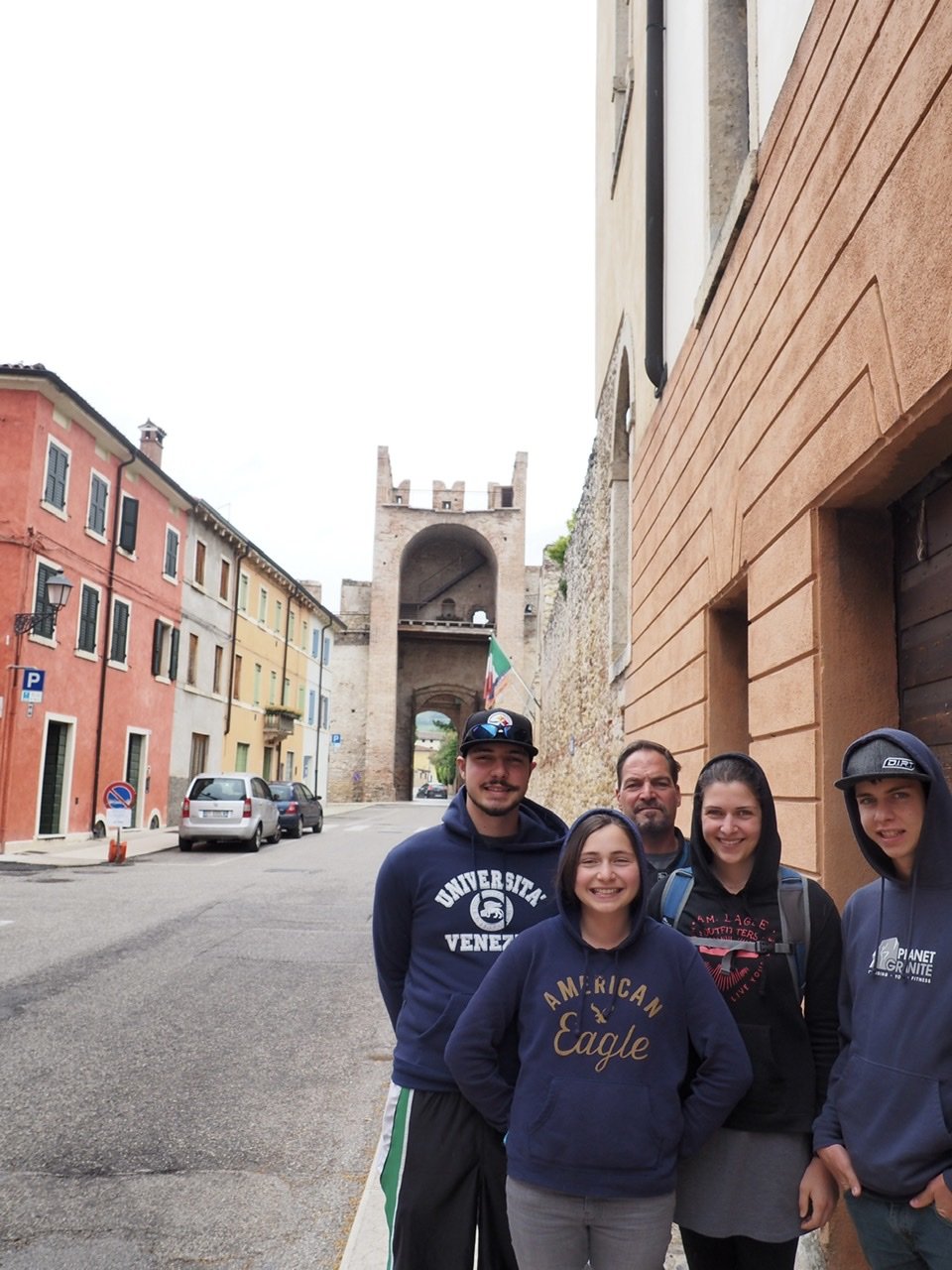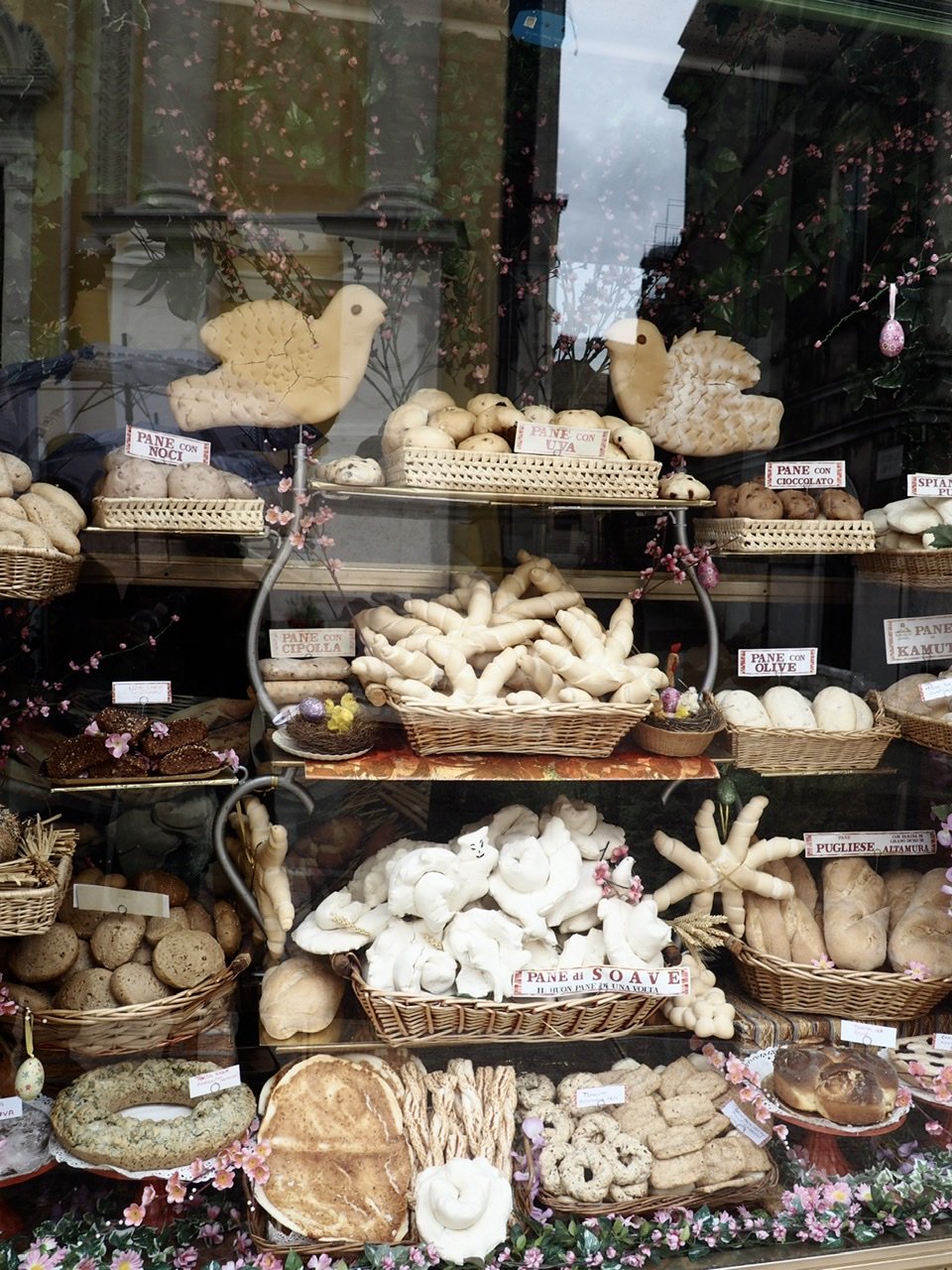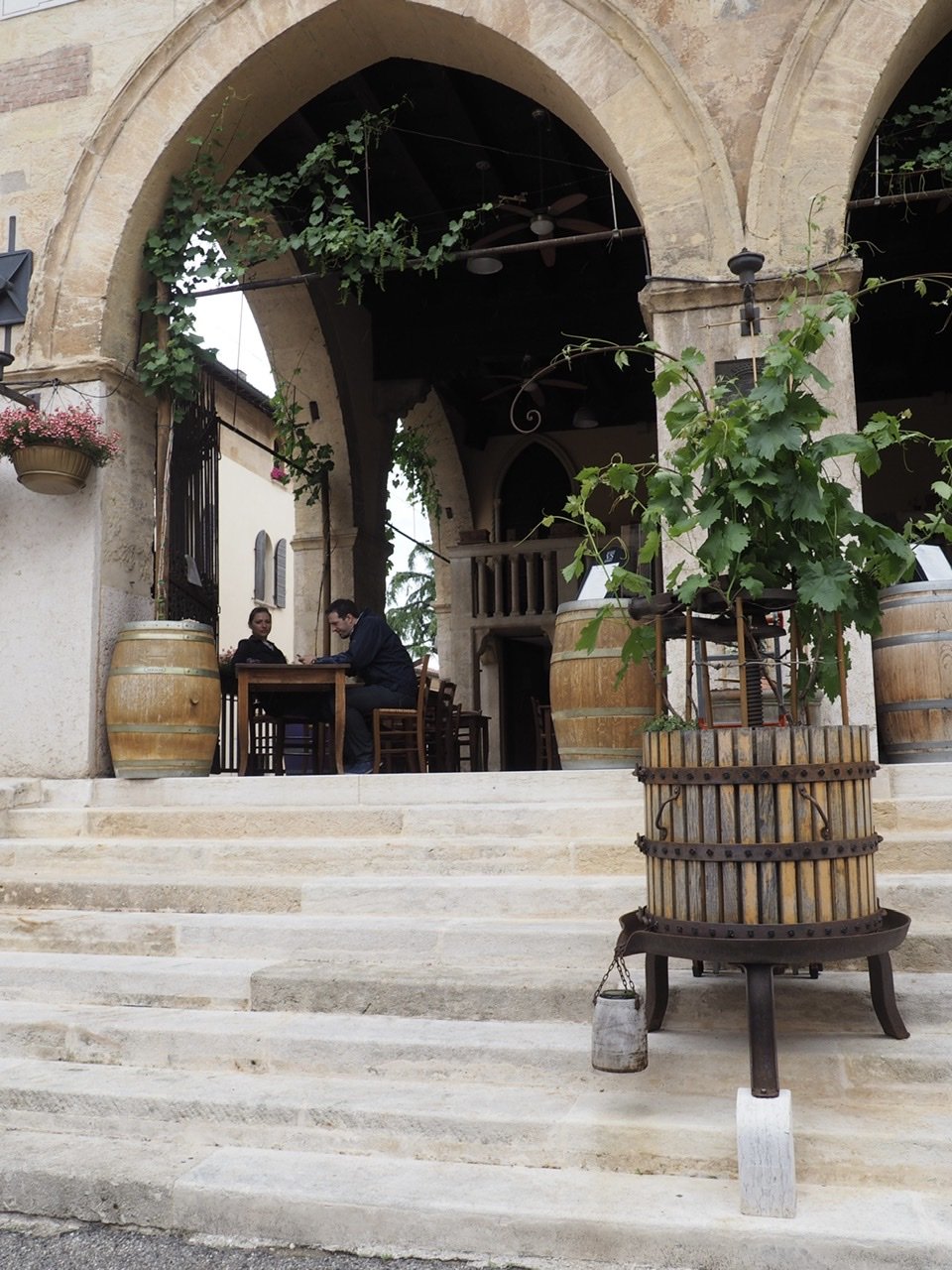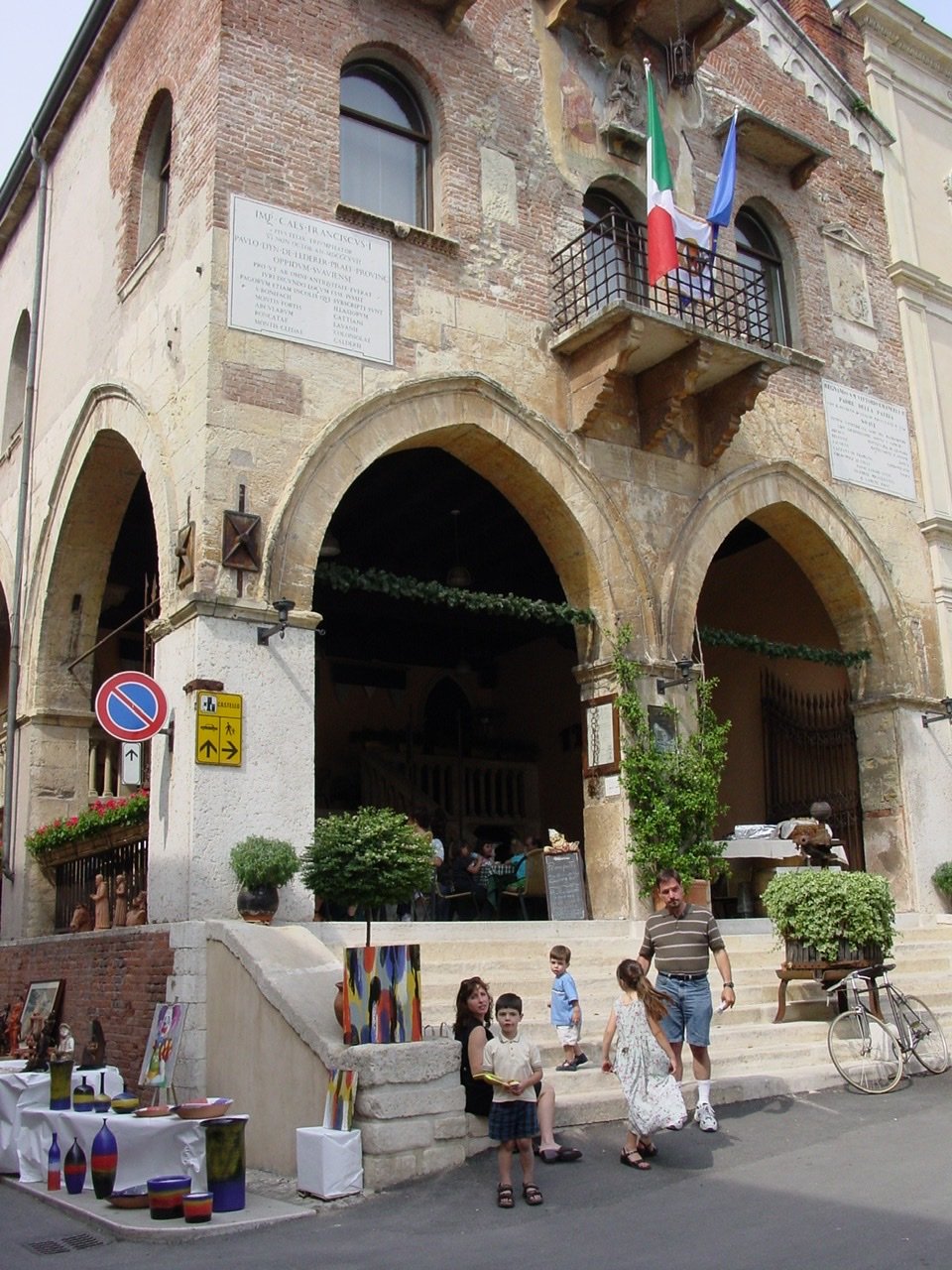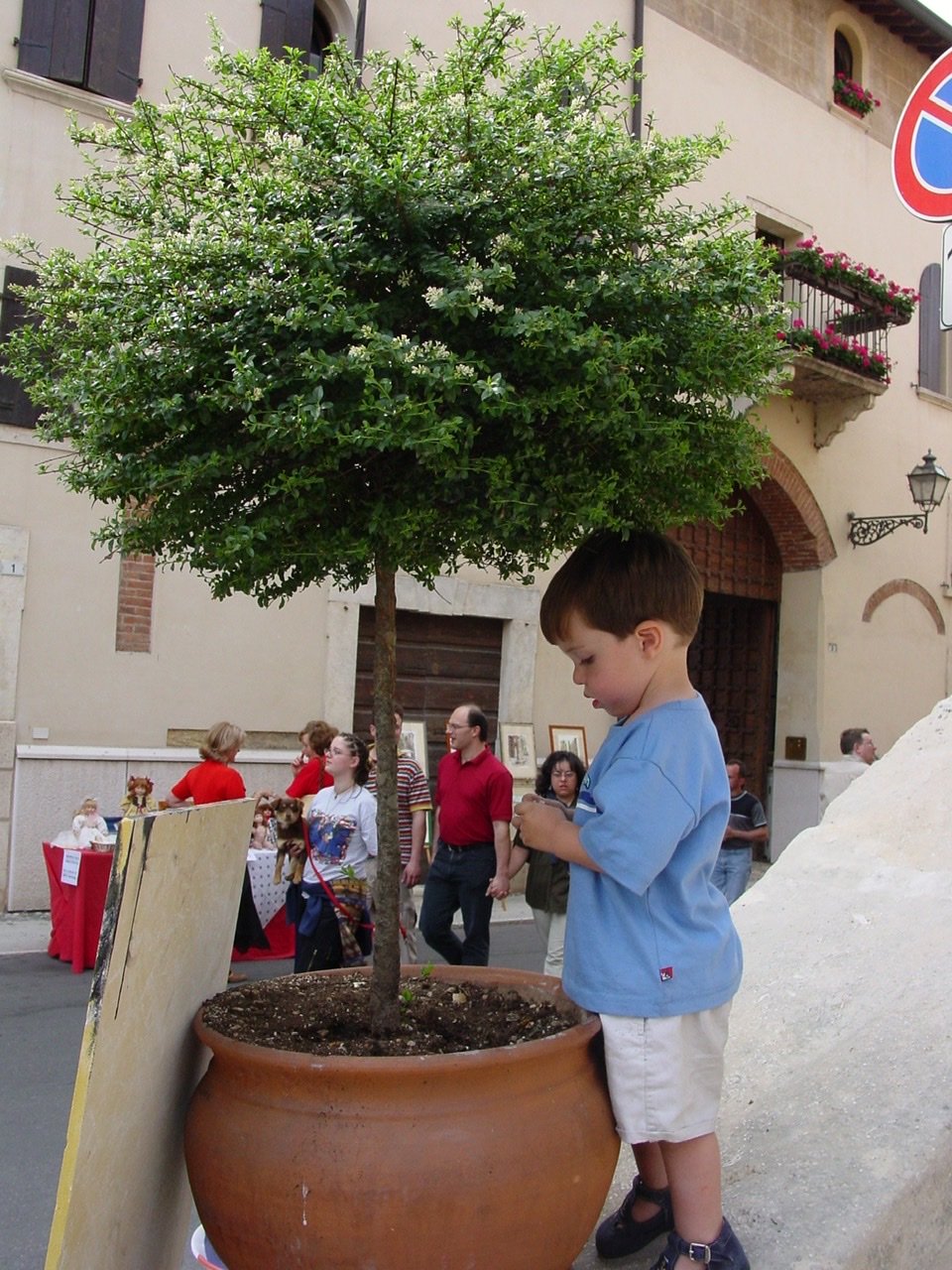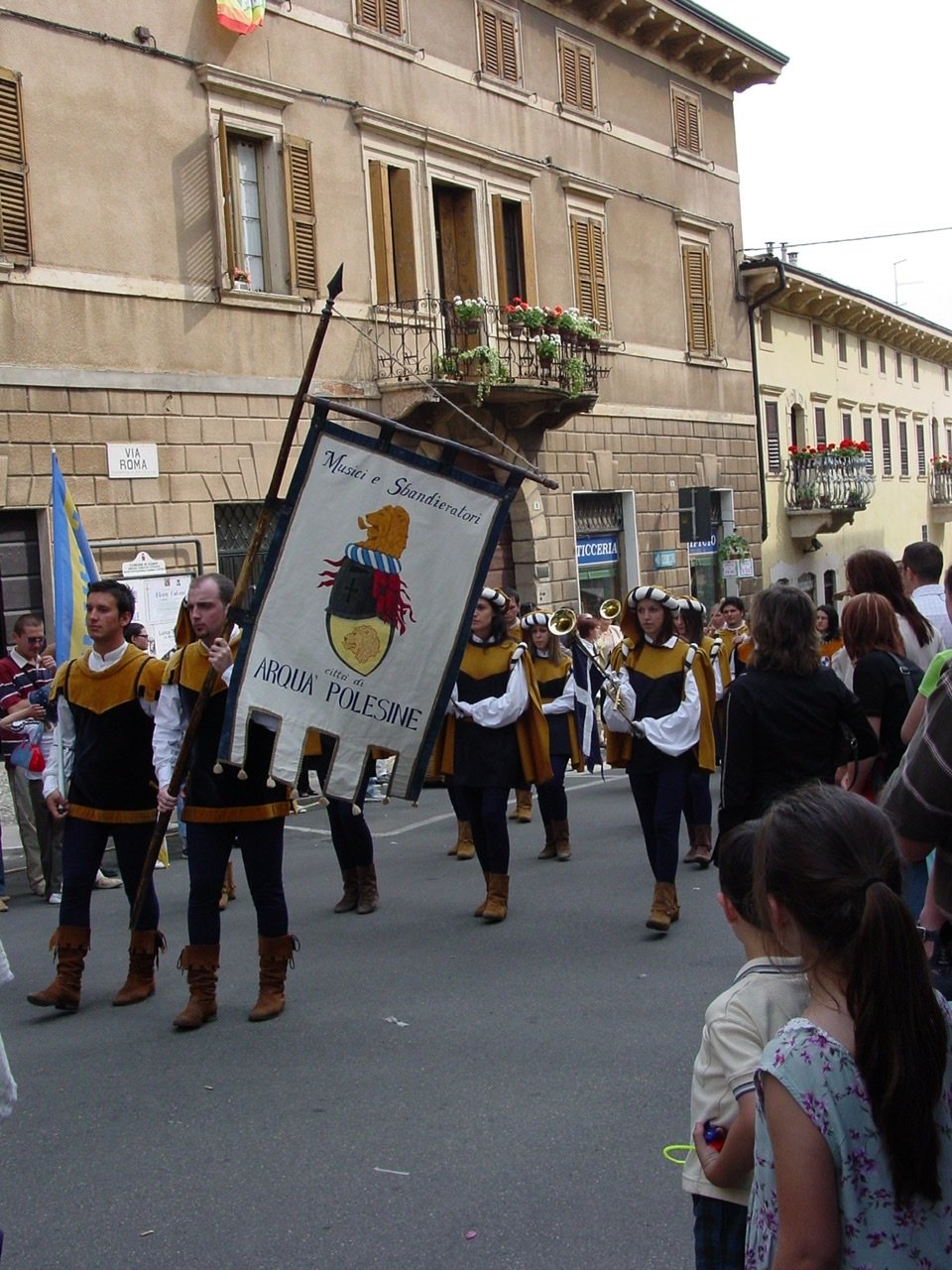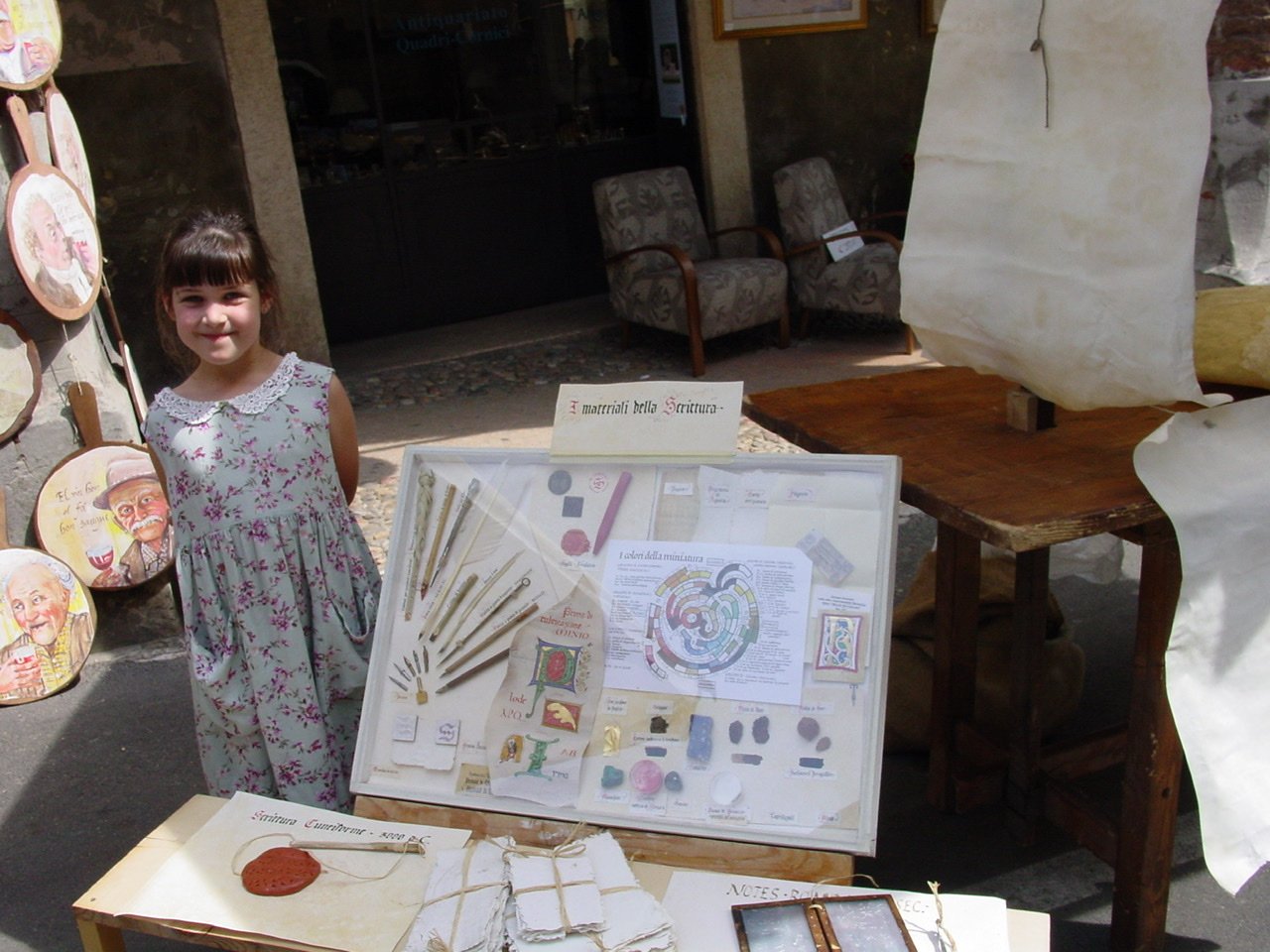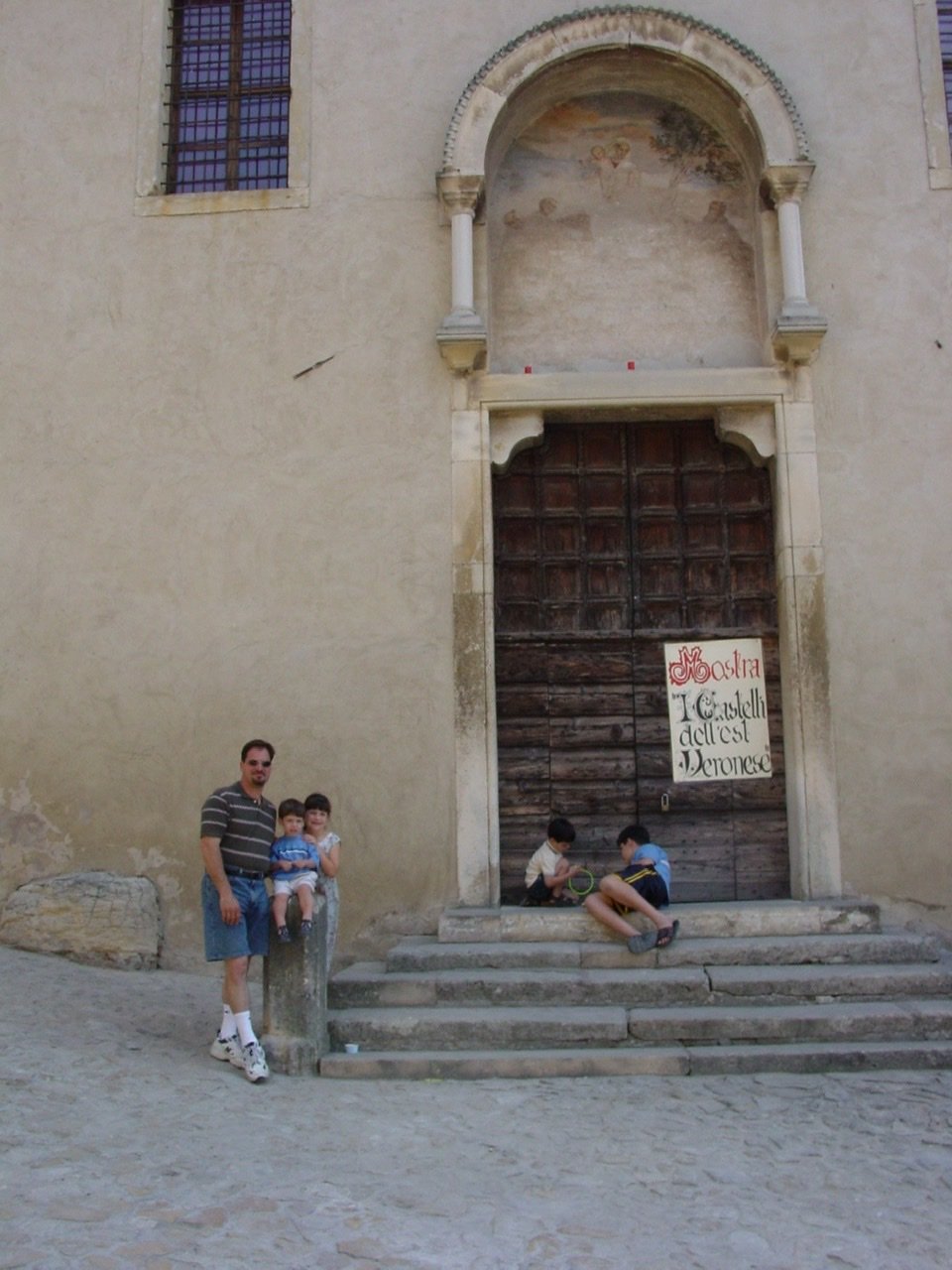 This time we discovered a lovely winery and talked about bringing our friends here to visit someday. We walked the familiar streets, taking in our children so grown up since our last visit, amazed that we were here again.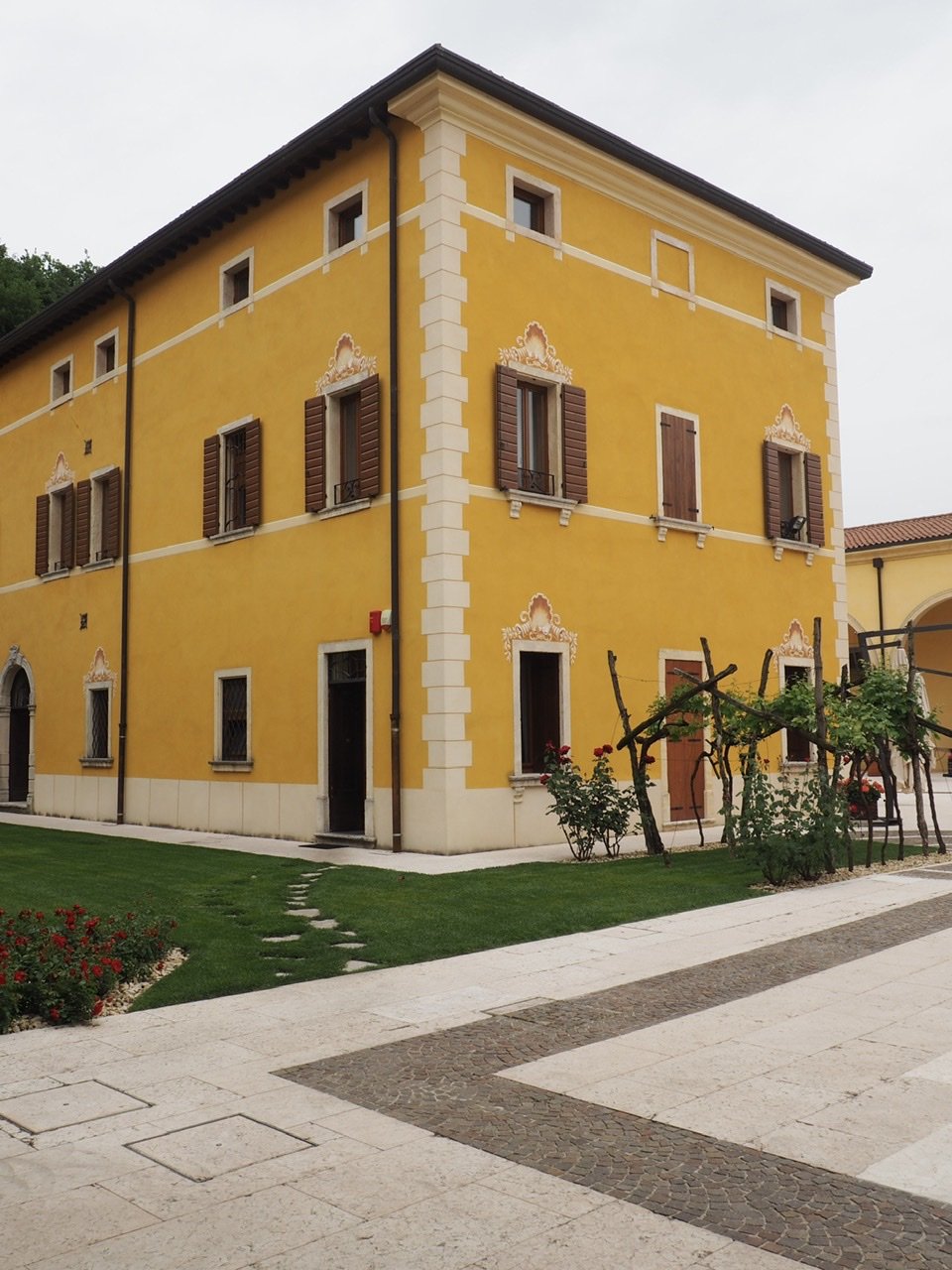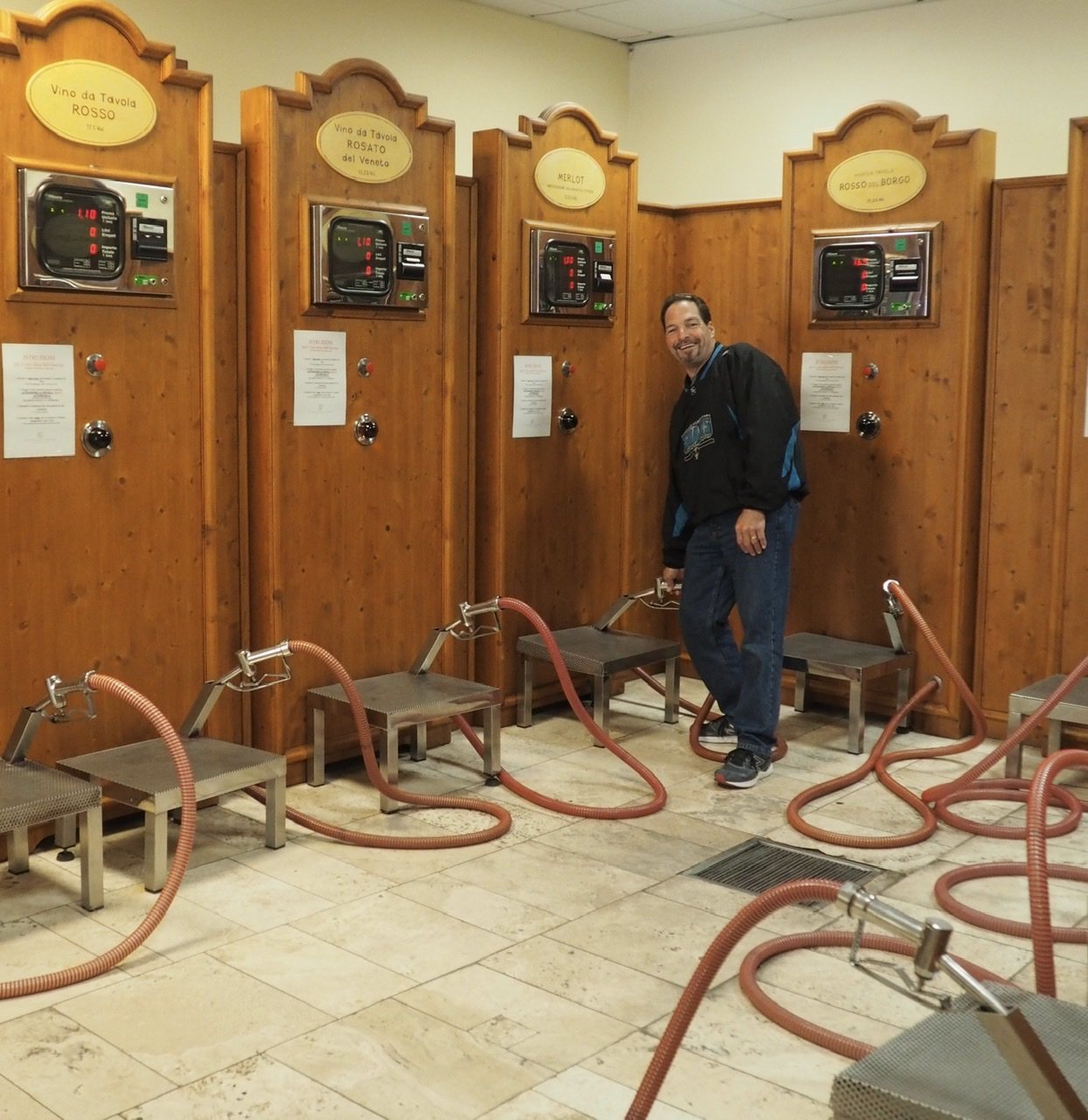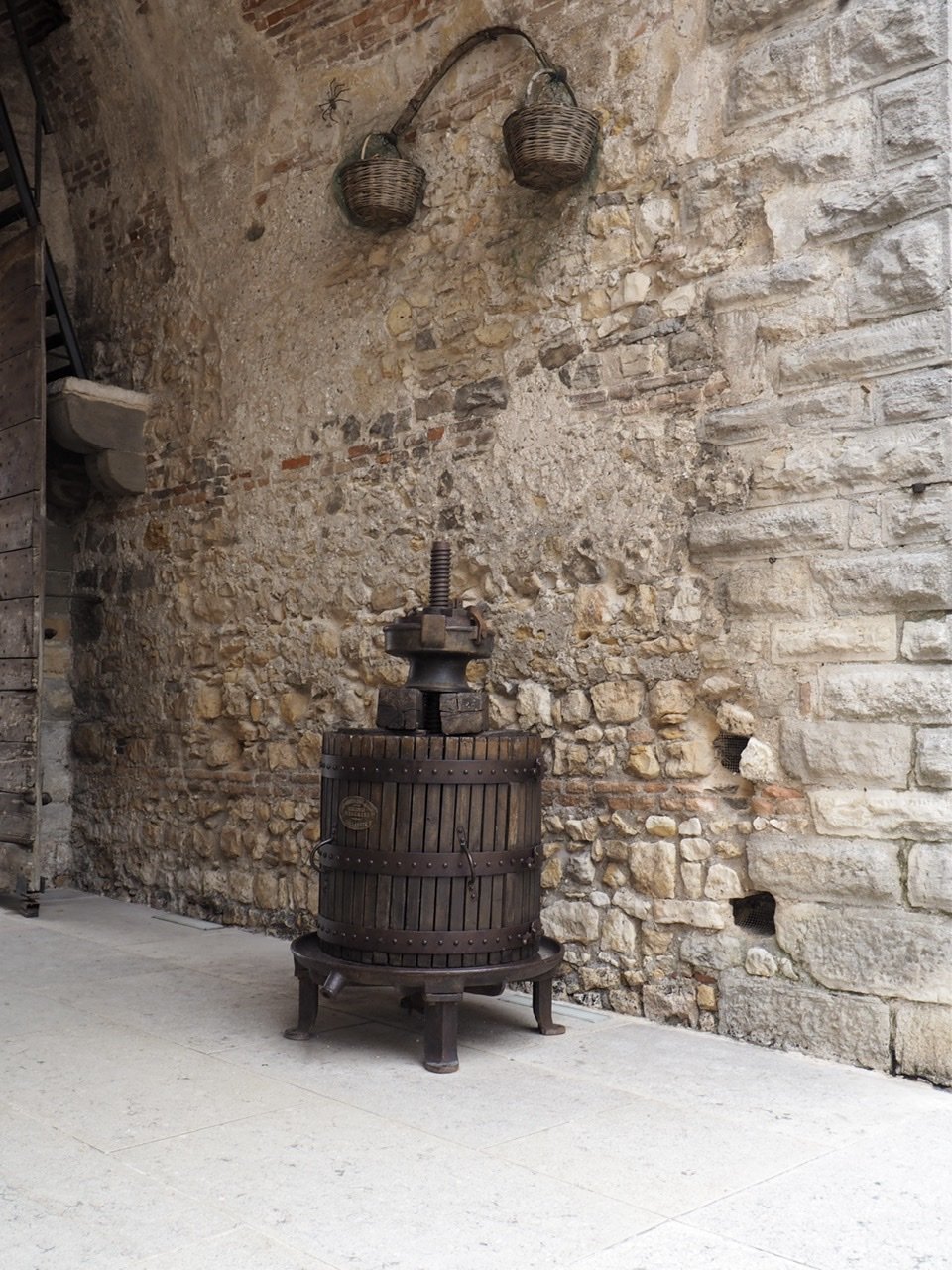 I don't know if everyone has this feeling, but doing something more than once made it seem like it was quite possible it could happen again, a sweetness of possibilities floating in one's daydreams. This feeling has dissolved in my grief, never to return.
We drove to Verona, to find we were to stay in the loveliest apartment. We opted to slow down and stay two extra nights.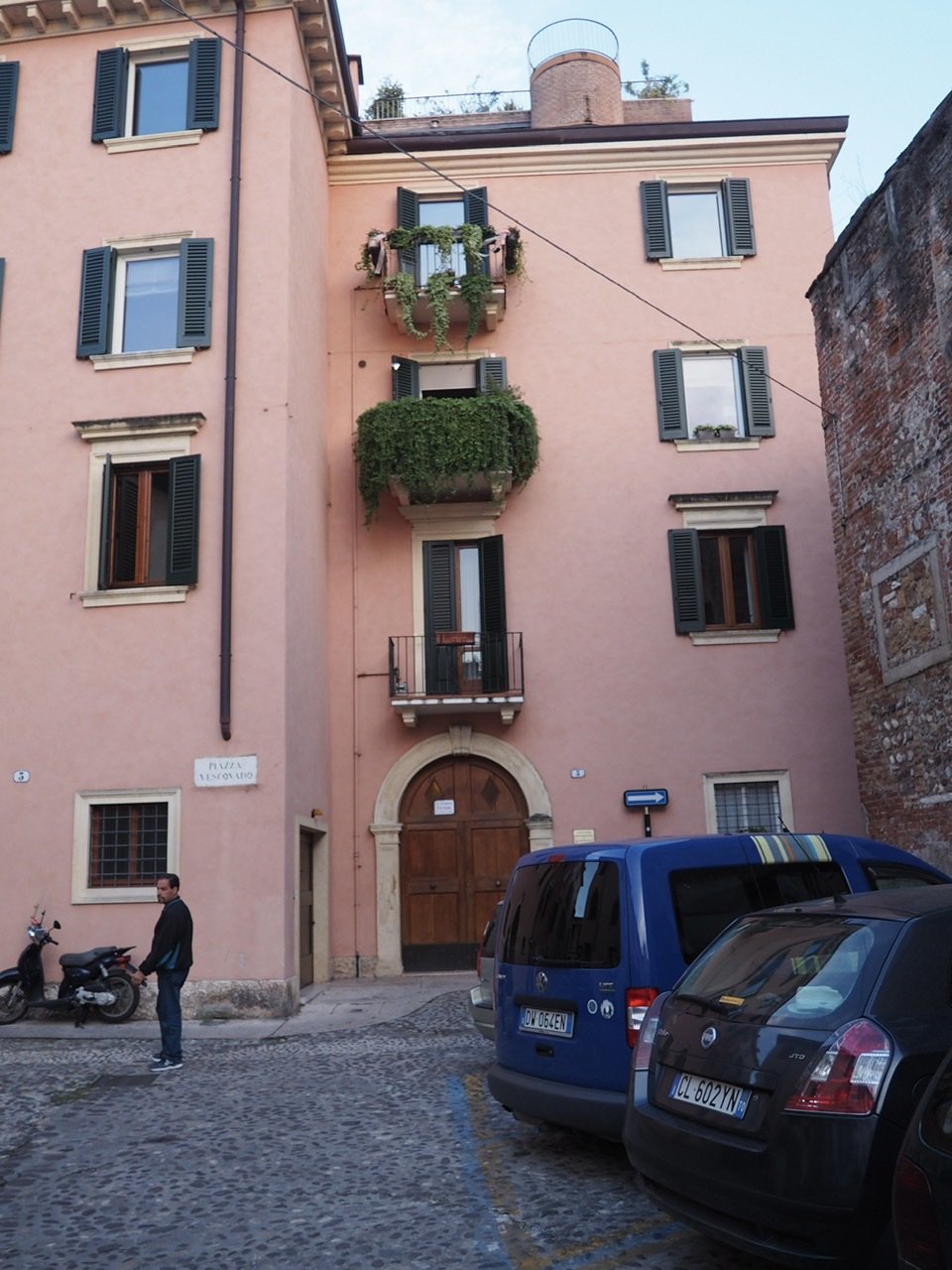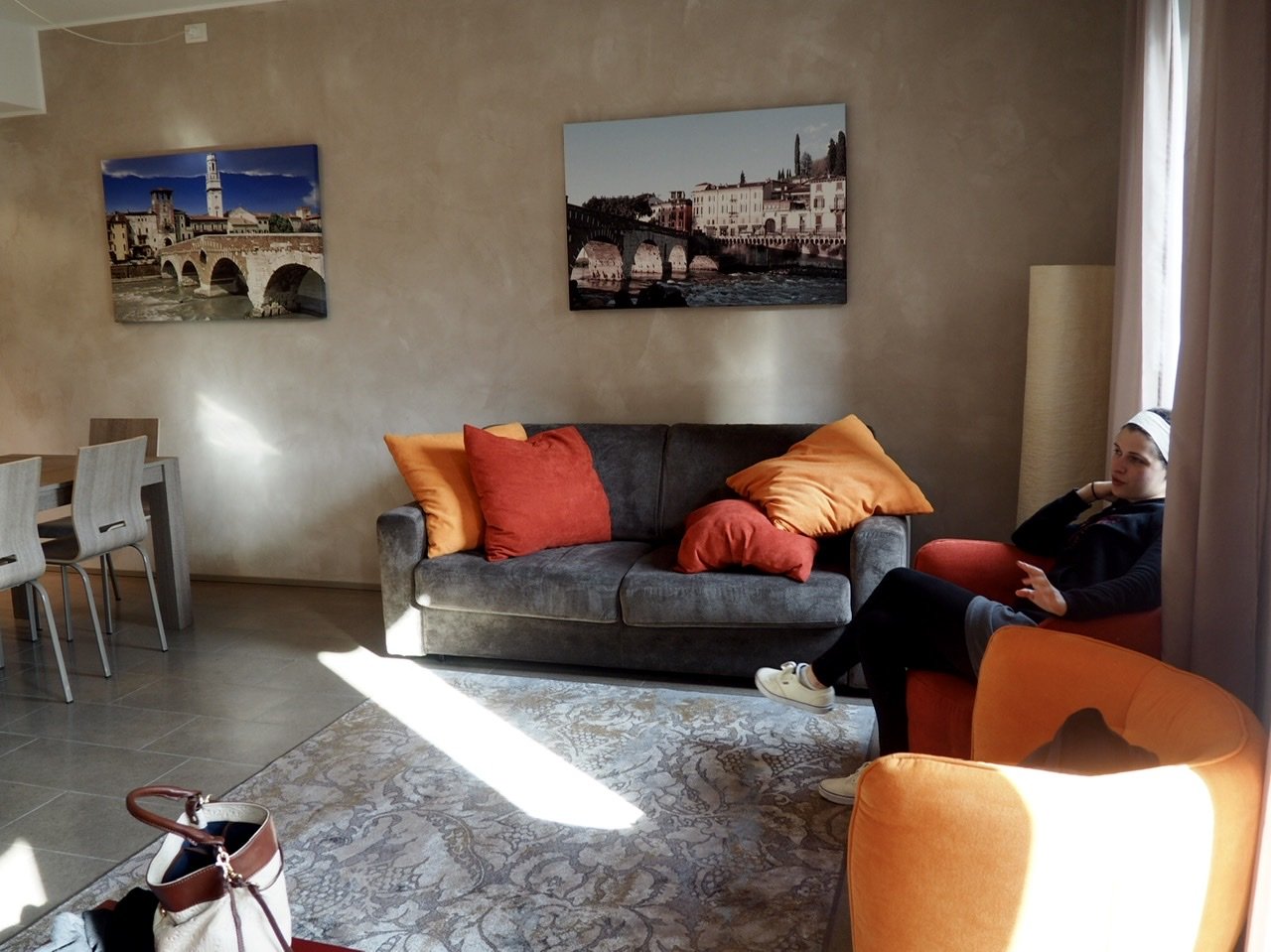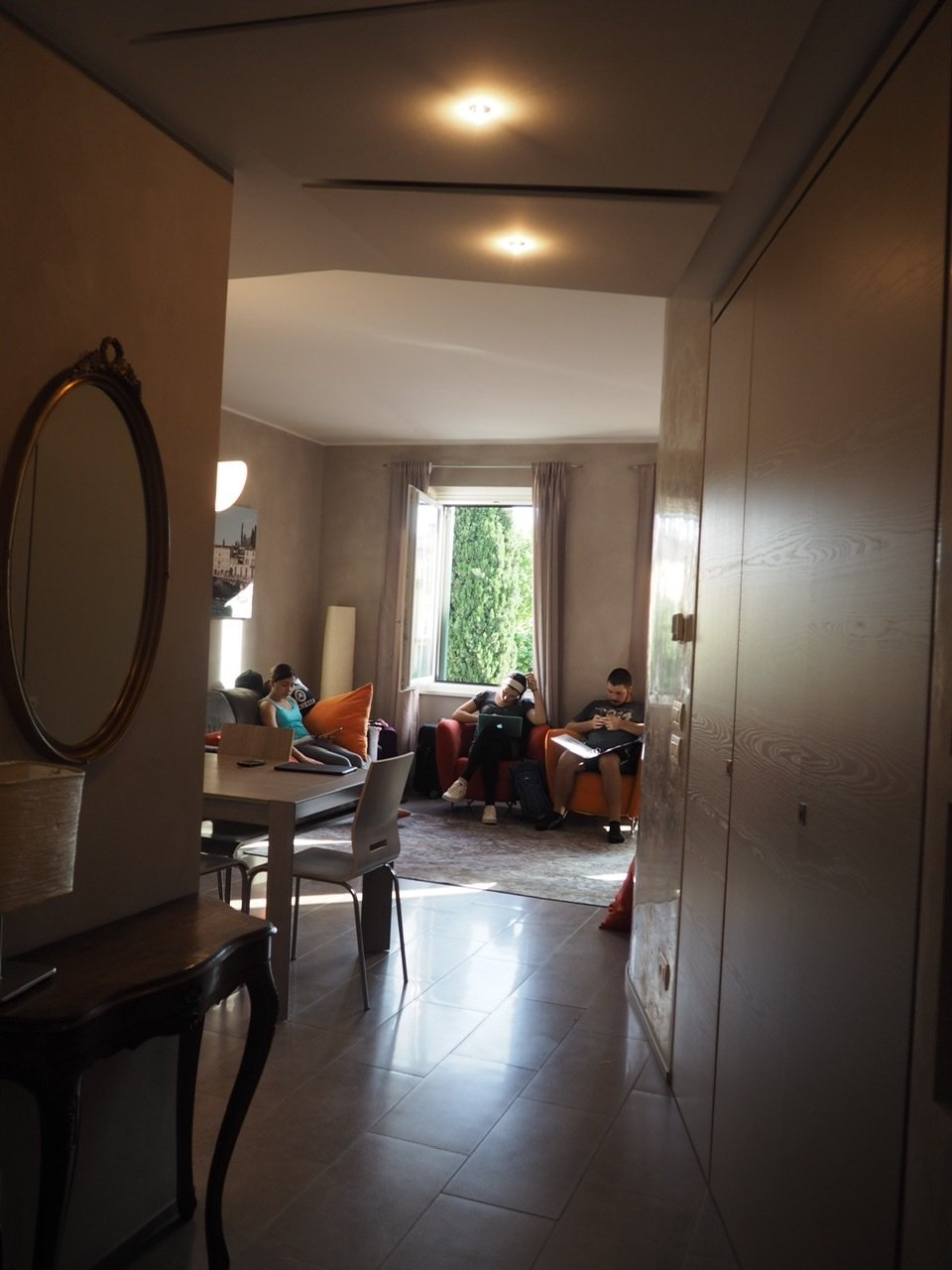 A church and its bell tower was the view out our window.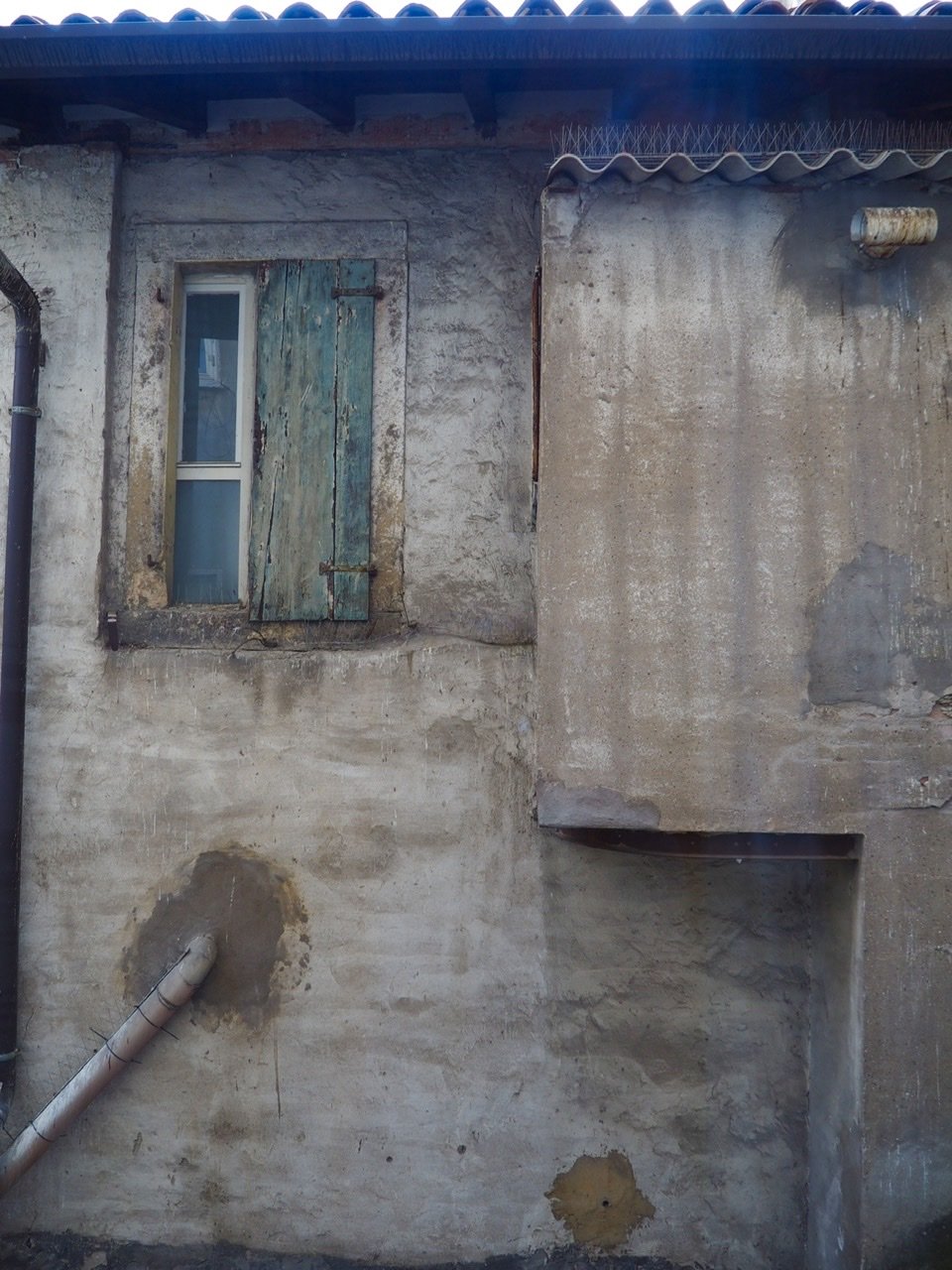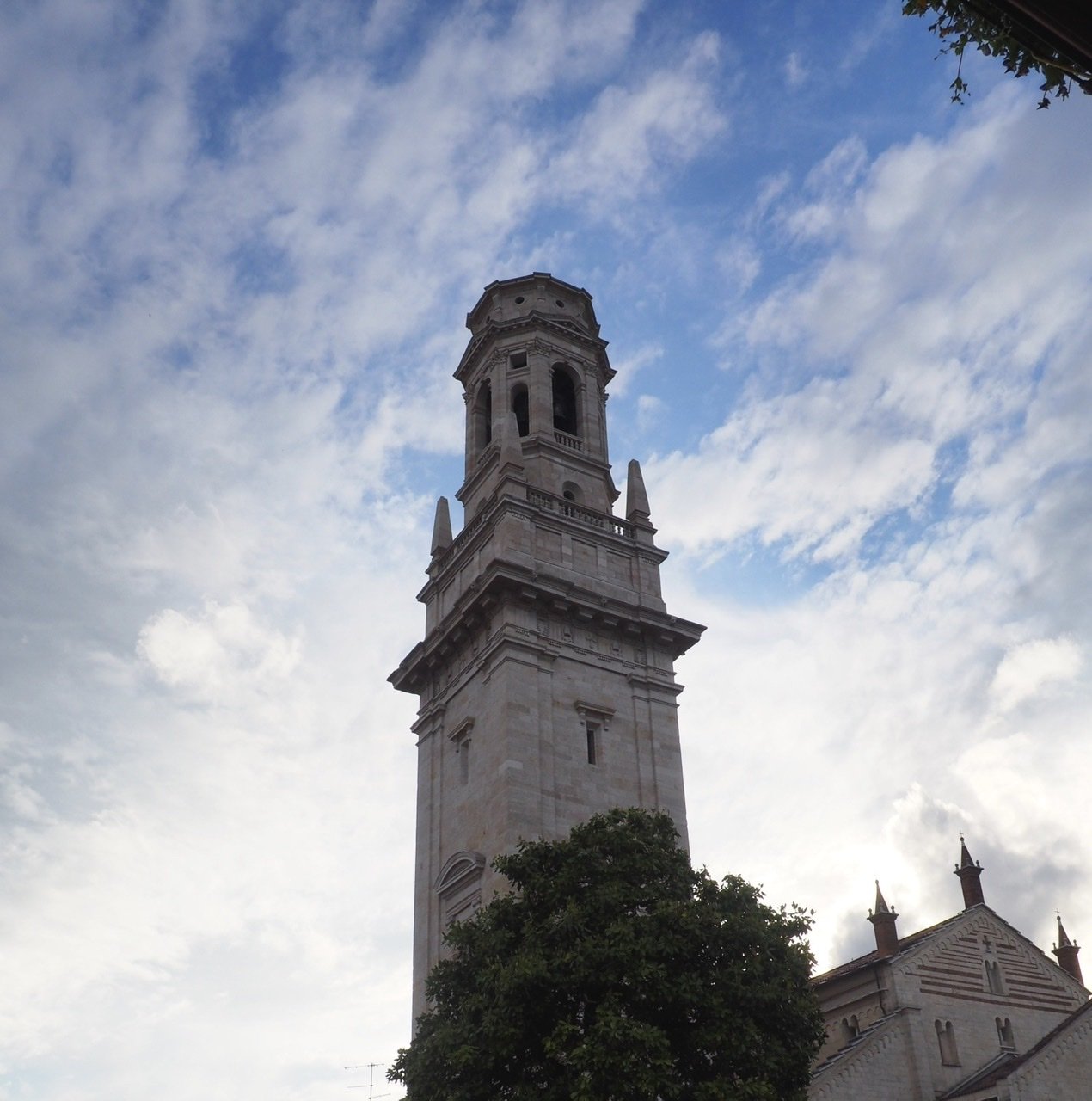 We were all tired from traveling, and we were ready to rest. I took a photo of our sheets, to remember our time of rest.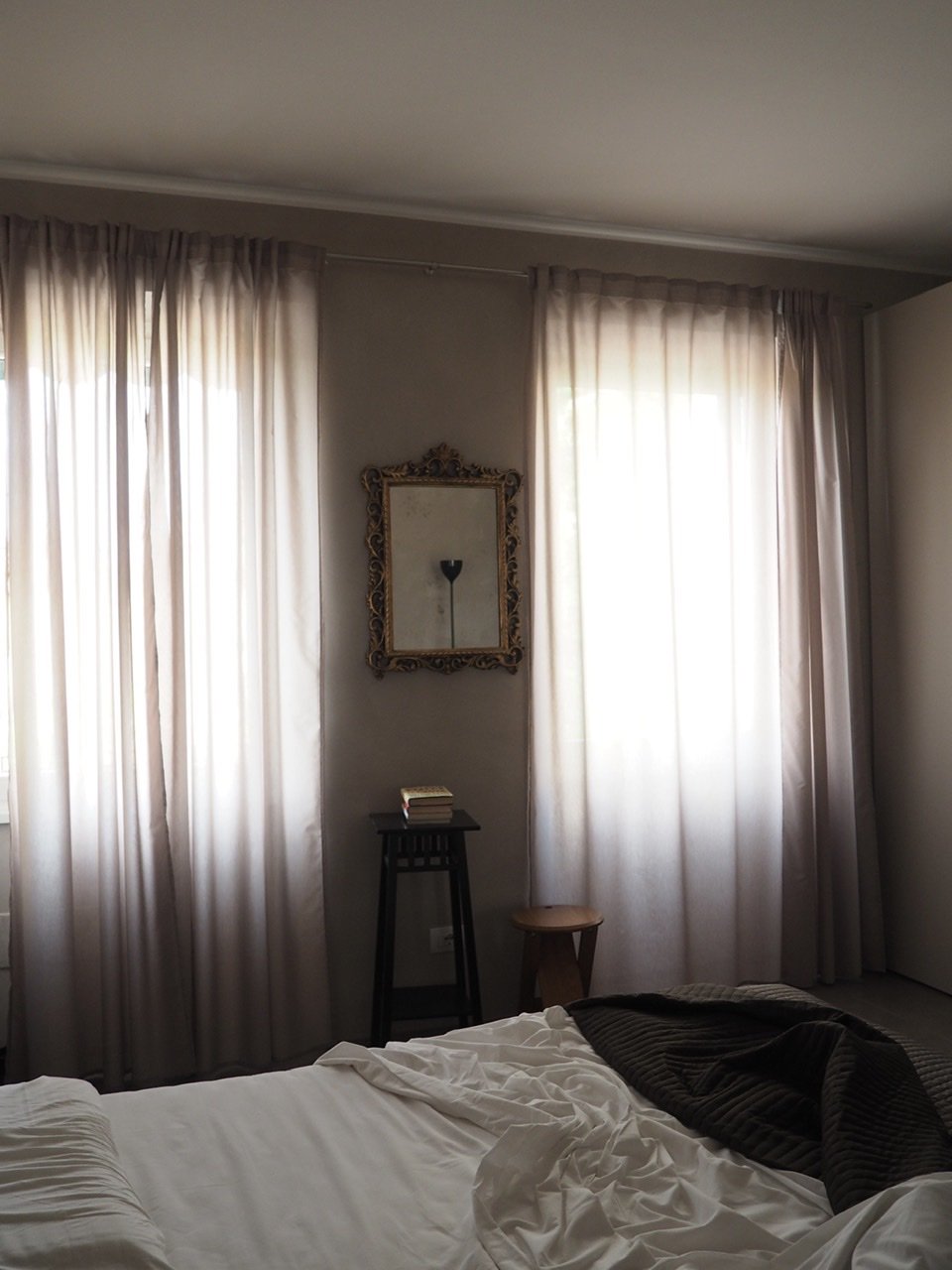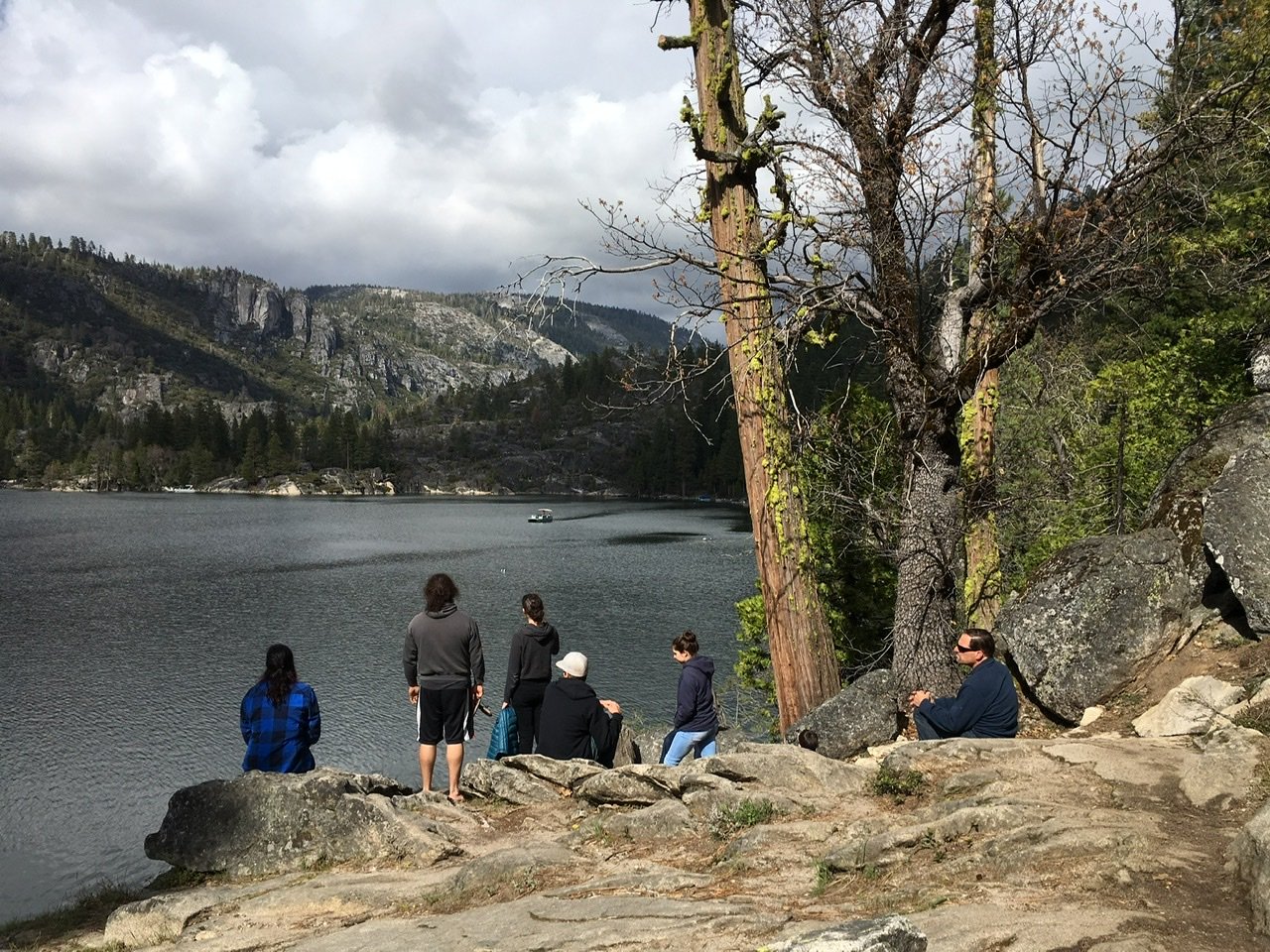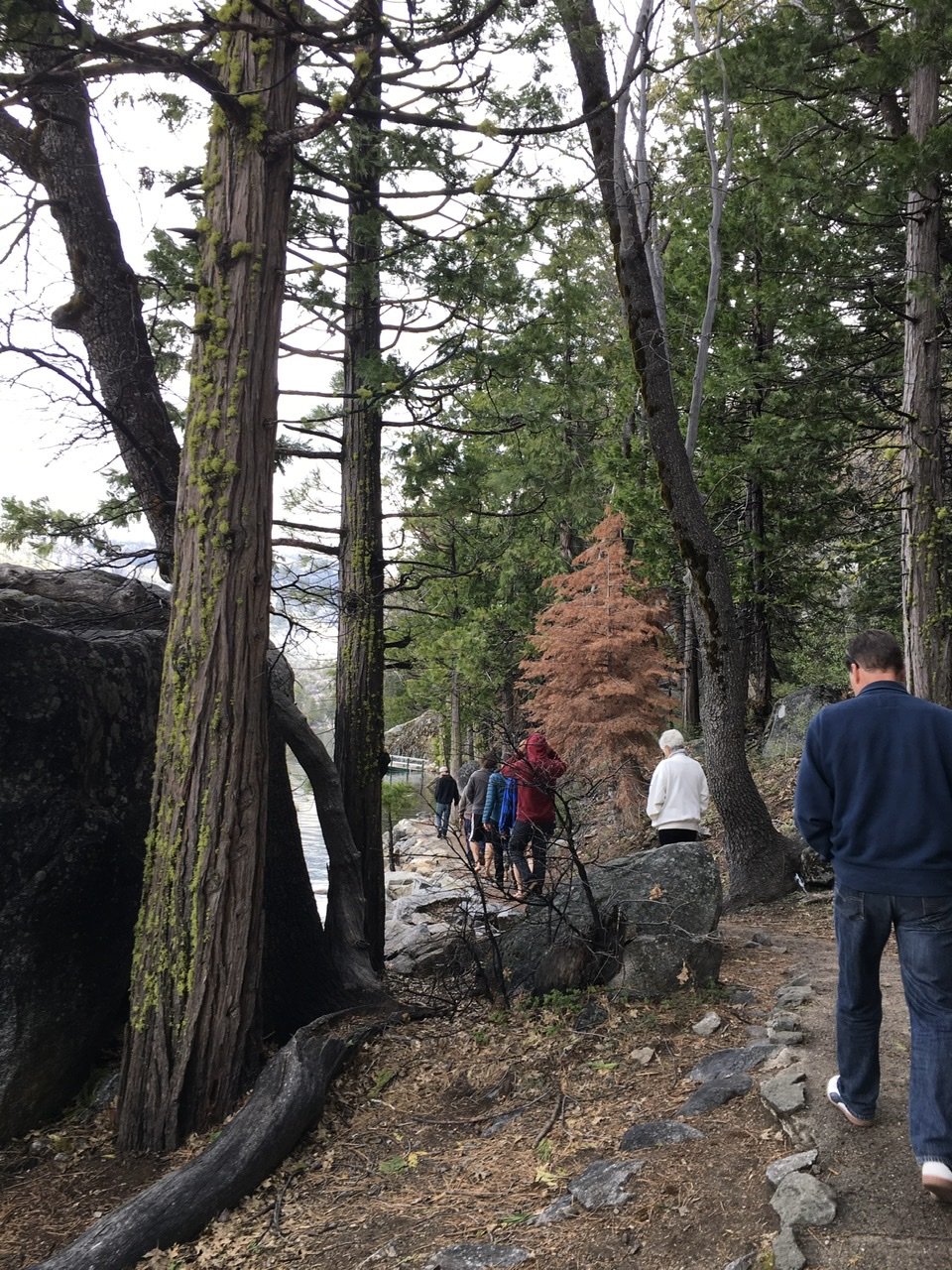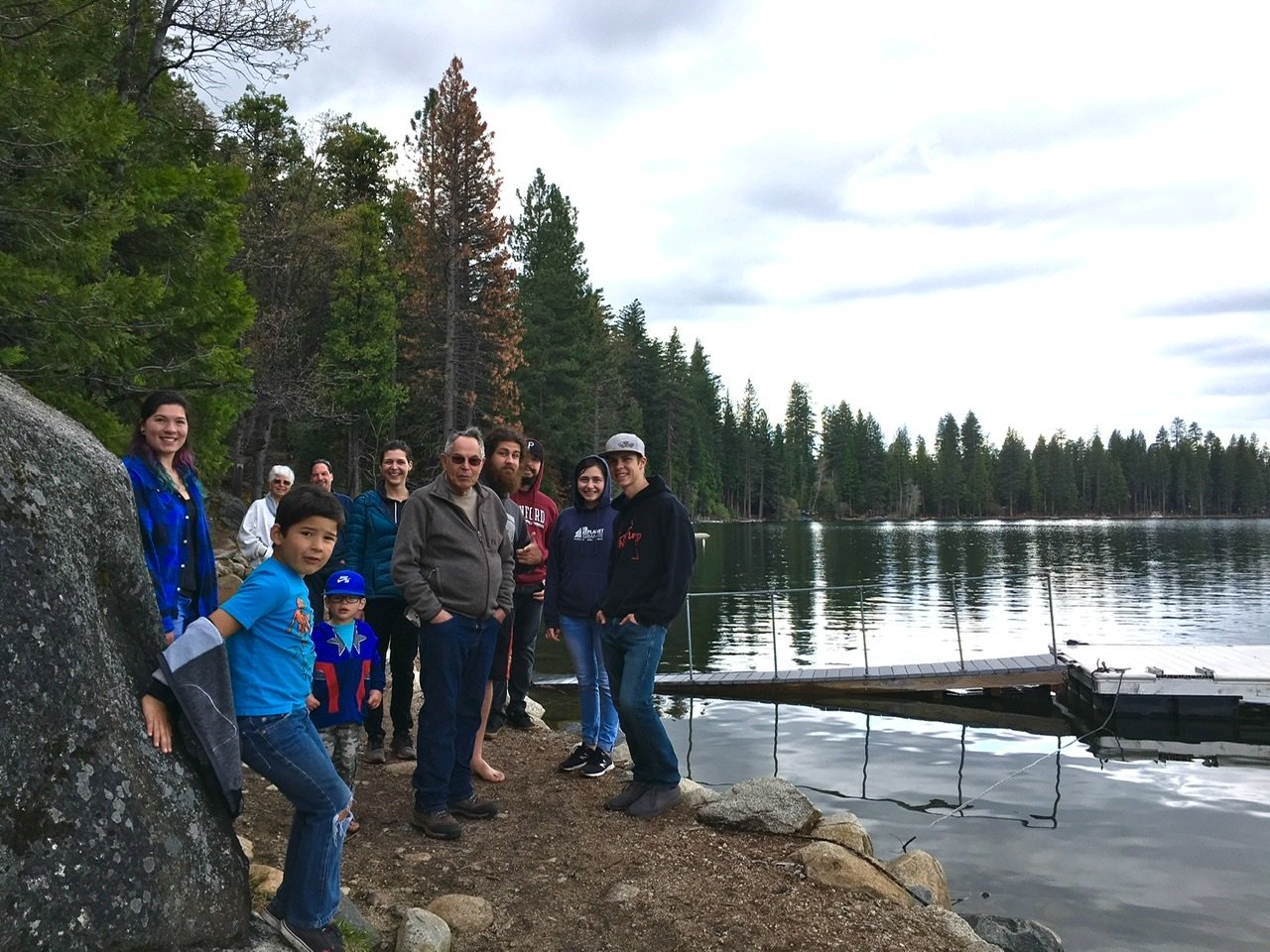 5/13/2018 was Mother's Day. Overcast and stormy, we all went for a walk at the lake. It was good to be together. You took a picture of me and the kids. And I took a picture of everyone. Seeing these Mother's Day photos you took through the years has helped me see the truth. I have suffered under enormous regret that I didn't figure out making you be in the picture on our last day together.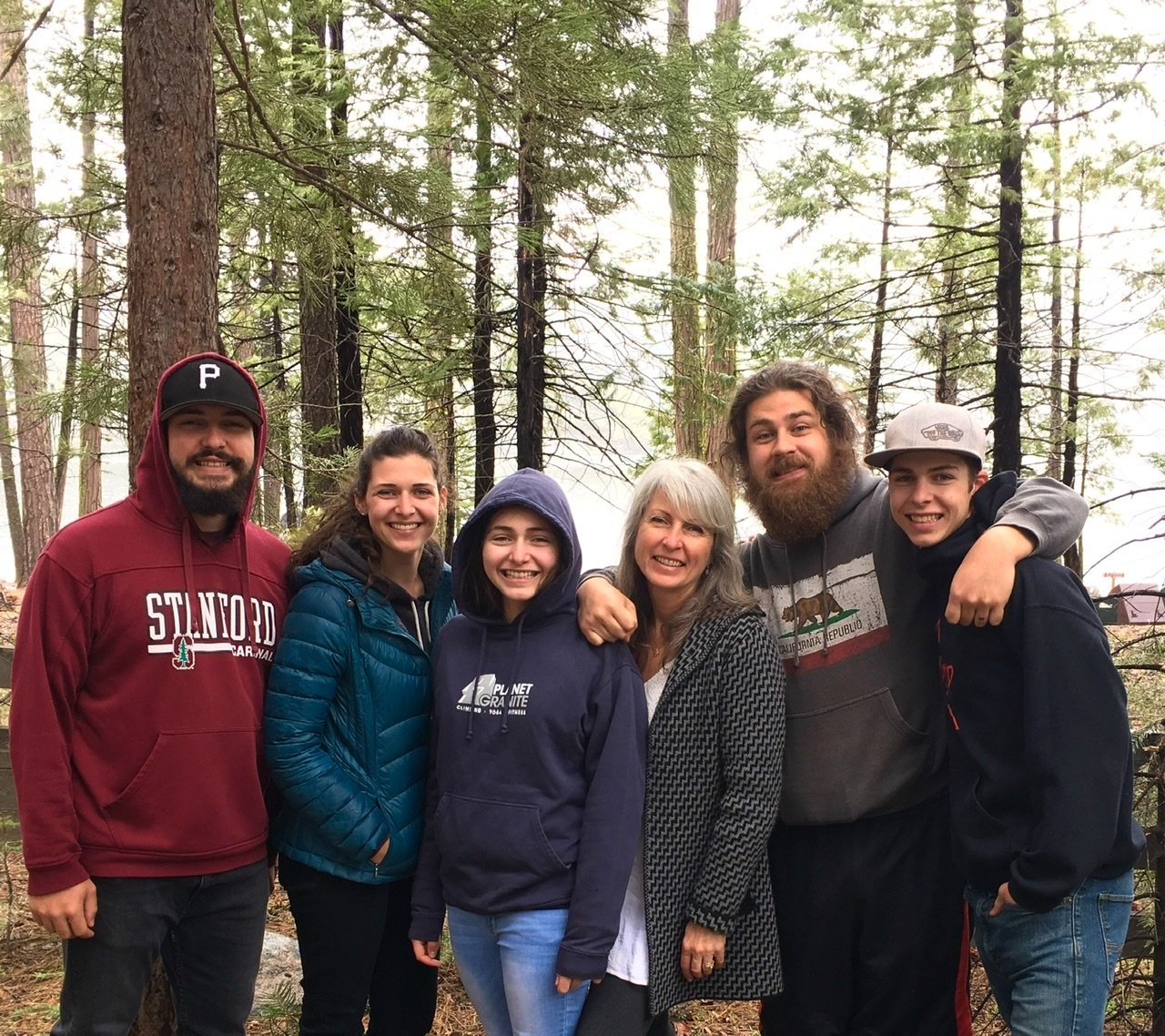 What was the matter with me? Why was I so selfish? Thoughtless? Thankless? Those thoughts have replayed over and again in my head. Breaking my heart with regret.
The truth is when I look through the years, most of the time you simply took the picture of me and the kids because it was Mother's Day. There was nothing selfish or thoughtless or thankless about that last photo. It is a precious gift you gave me, a Mother's Day photo with all our most precious people around me. It took a whole pain filled year to see that. It took intentionally looking back at these dates to find peace.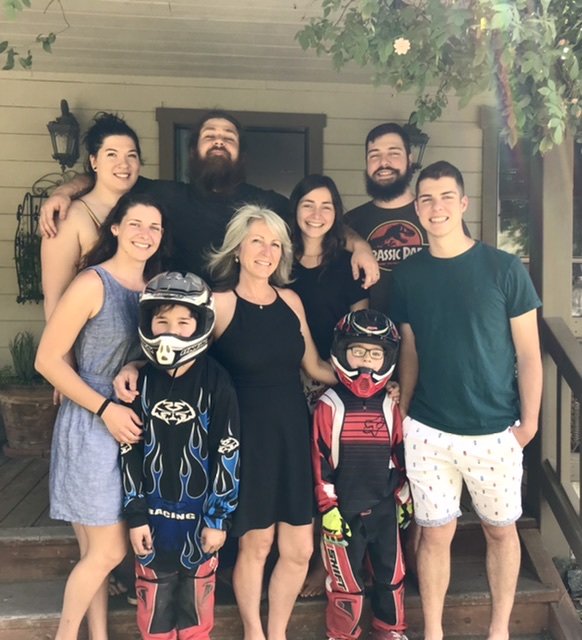 I drove to the hospital last year today. In the car, I called our Angel nurse to help me remember the way, my brain struggling under the stress and shock to recall three simple turns.
She stood by me as I met for updates with the three separate teams caring for you. They would speak. I would respond, "I understand." They would leave and I would cry. Breathe. Then I would ask her what they said. She would explain what I had already heard. I would ask if there was a decision I needed to make. No. No decision. I would cry again, then breath. And repeat with each team.
Then she'd ask me to find a blessing. I was here. I was here with you, instead of being locked out of the hospital due to COVID , a real possibility. My heart broke for so many suffering people alone due to this virus.
This was the blessing, to be with you, even in this.
I think the neurologist was trying to help me understand what was coming. Your eyes were not responding. You were unable to breathe on your own. The swelling was increasing. More words.
What about the three days? It's only been 48 hours. Can he rest today? Please can he rest? Maybe the swelling will go down, maybe his eyes will respond tomorrow.
Neurologists must have so many complicated words and ideas in their own brains to have to choose from to tell a wife of a dying husband what is happening. The Angel nurse talked to him.
Yes, today he will rest.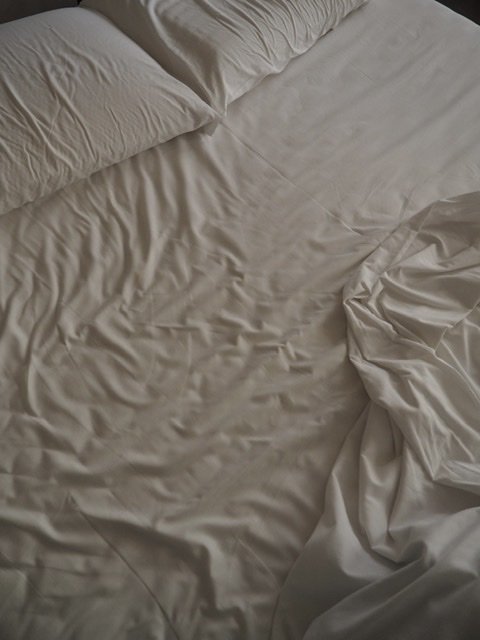 Your whole body was swelling. I watched the numbers on the machines. The one that monitored pain, I'd ask about it often, wanting to keep you from experiencing the pain I imagined.
I asked twice about your ring as your hand swelled and I worried about your finger. Please cut the ring off. They sent a particularly strong nurse with a particular tool for this job. I sat next to you watching your face, my eyes avoiding the procedure as if I believed flesh was about to be cut. Our Angel nurse was there. There was a cutting noise, but I've forgotten it. There was difficulty, he had to cut twice for some reason then confirmed the ring was off.
From the depths of my being a scream of agony escaped and I collapsed in our Angel nurses arms wailing uncontrollably. I don't know if that's when your soul left your body, but it's when I began to know.
You never took your ring off. You have been forever faithful. I don't only mean choosing me physically as your lover throughout our marriage. I mean your heart and soul were completely committed to good times and bad, to the best days and the worst, committed to us, faithful to me, loyal to our children. Forgiveness and selflessness were virtues you believed in, grew in, challenged yourself in and lived in. And I was the lucky one. My soul understood in that moment, that all the beauty and safety and loyal love you had given me was being severed. Not by you, never by you, but by death. That pain has not left me, I don't believe it ever will.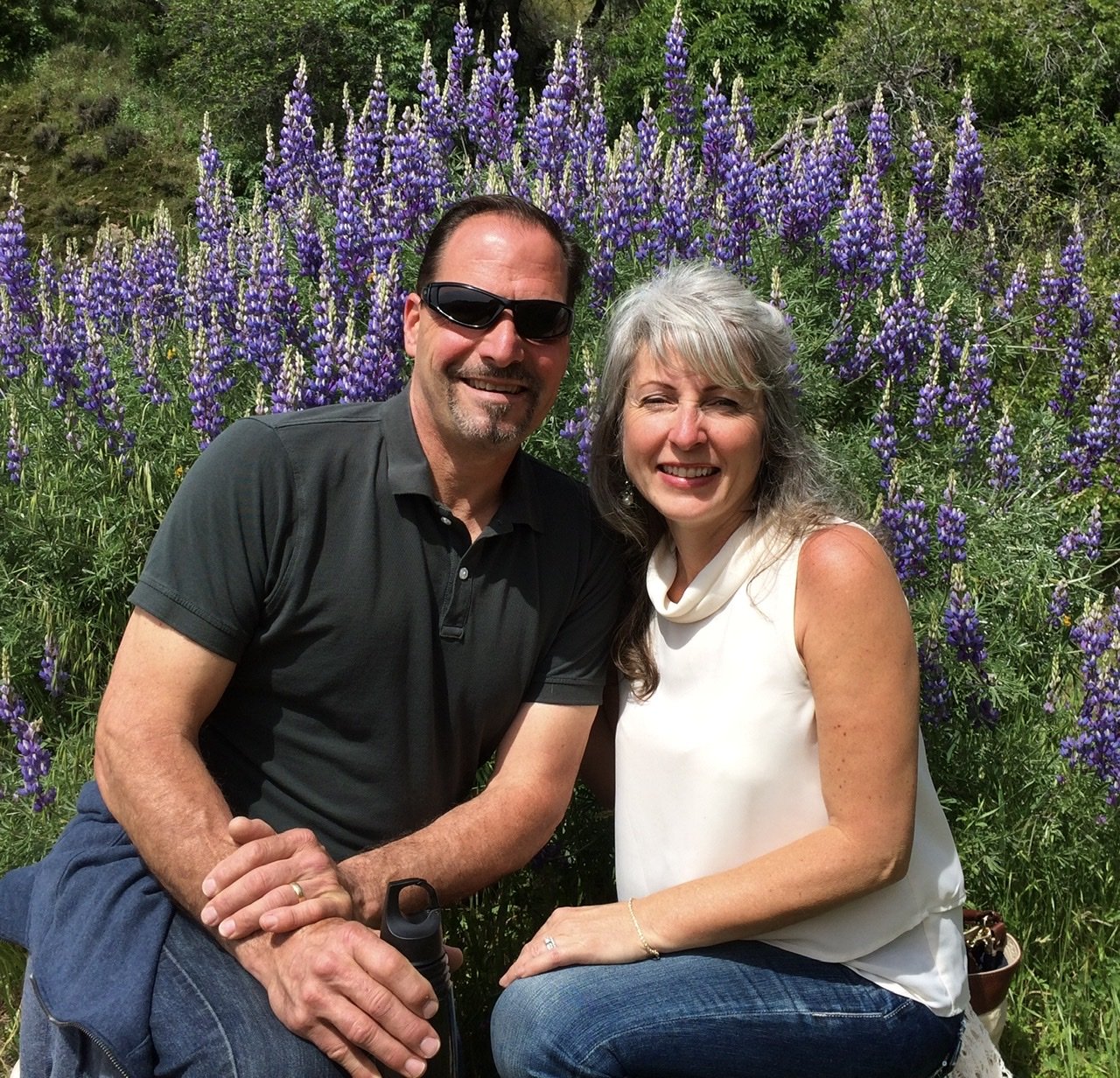 Anniversay 2018
They gave me the broken pieces and I tucked them in my basket under the Bible you gave me and then we rested.
The children wanted to have the ring repaired immediately for me. I would wait ten months. I photographed our rings together nestled in a white roses picked from your vineyard.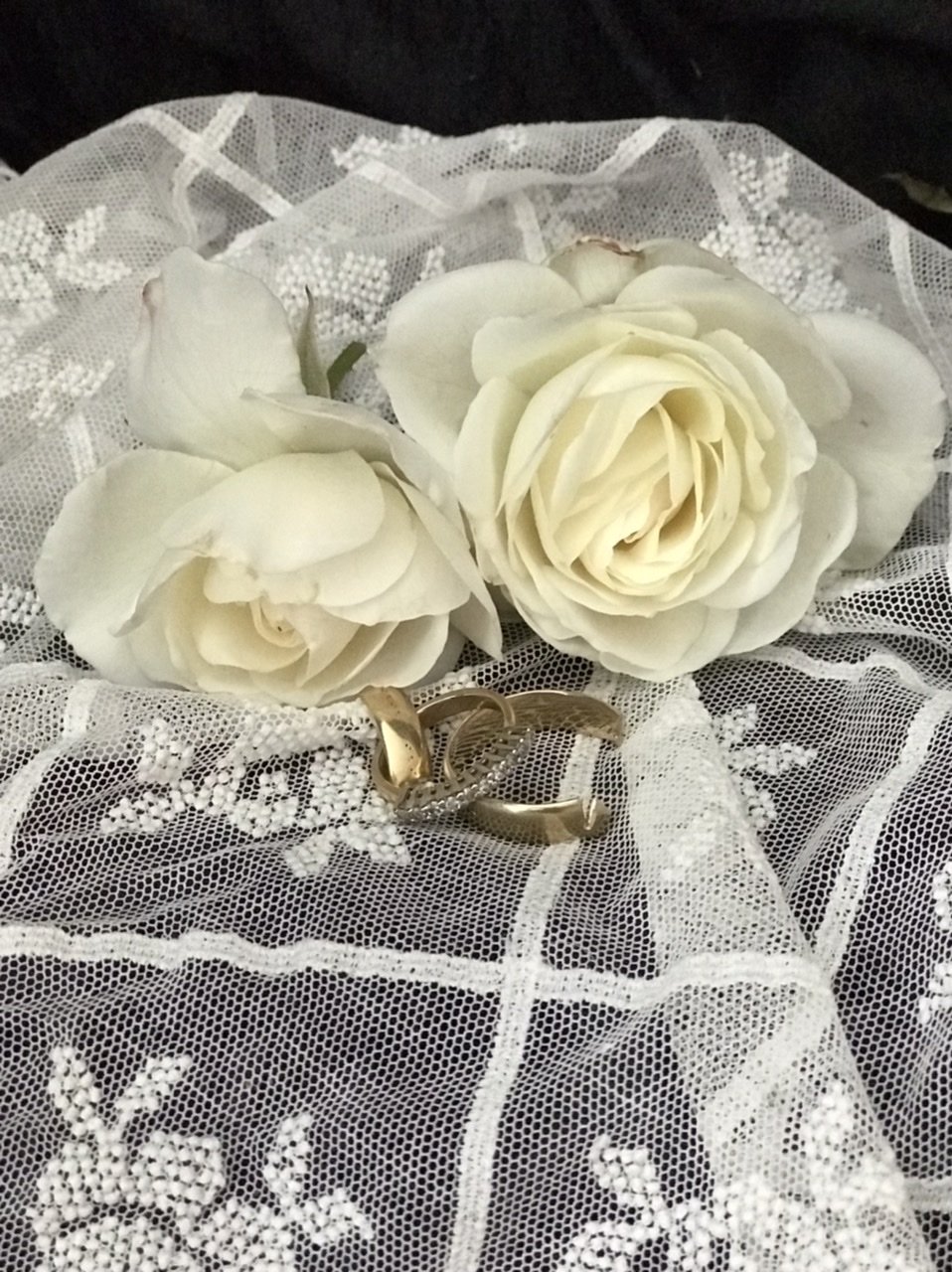 I drew it into my art, in its brokenness framing my head, encircling my every thought as I grieved this past year trying to understand the chaos in my mind.
I drew it crowning my suffering as I marveled at the abundance of love and beauty you had surrounded me with, wondering how love and grief are intricately intertwined. I drew the excruciating pain and love I have toward you in ways I had no words for.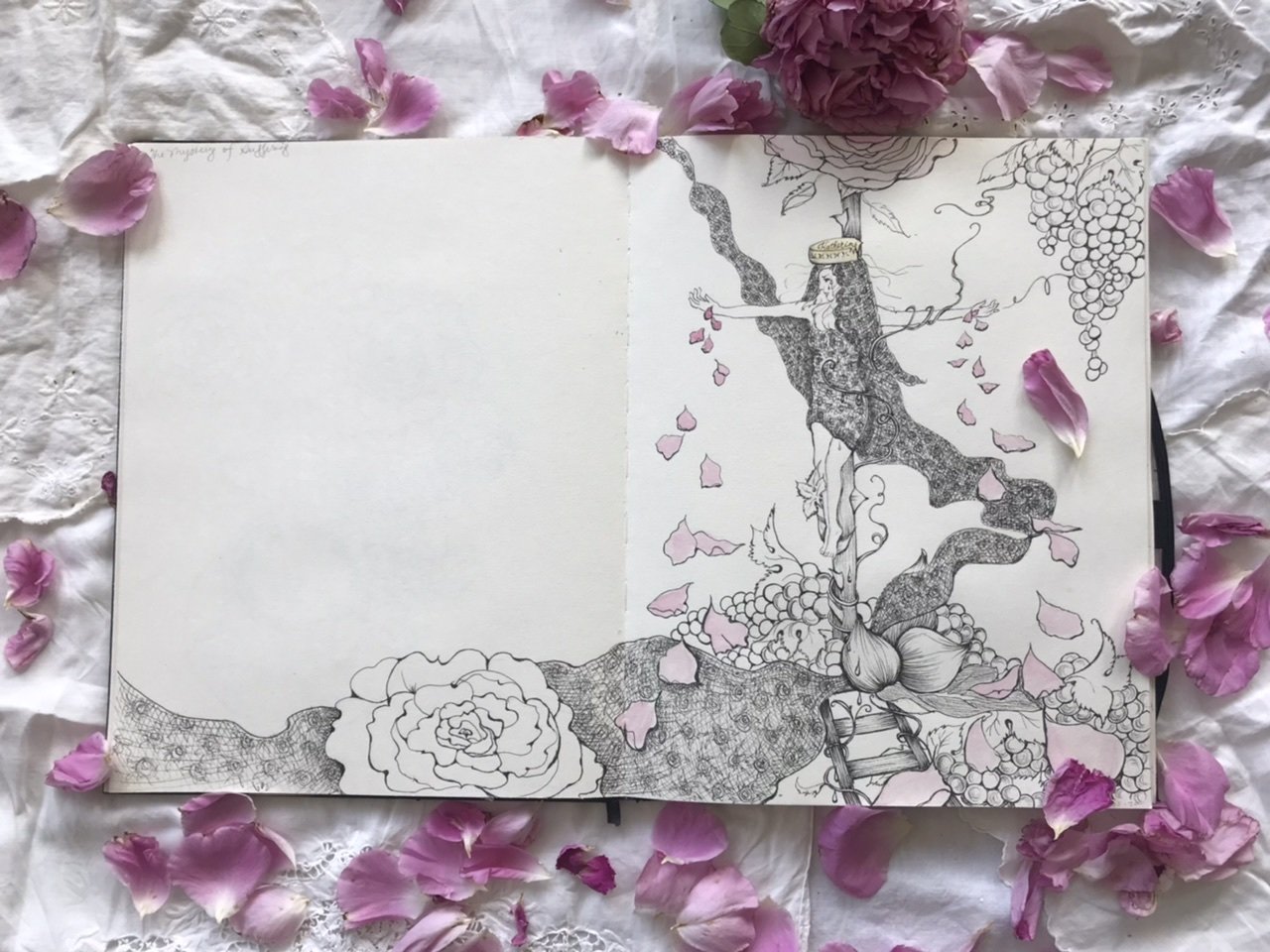 While angels surrounded me, I grasped it in my hand as I rode this terrifying beast of grief, the colorless world moving at a snail's pace.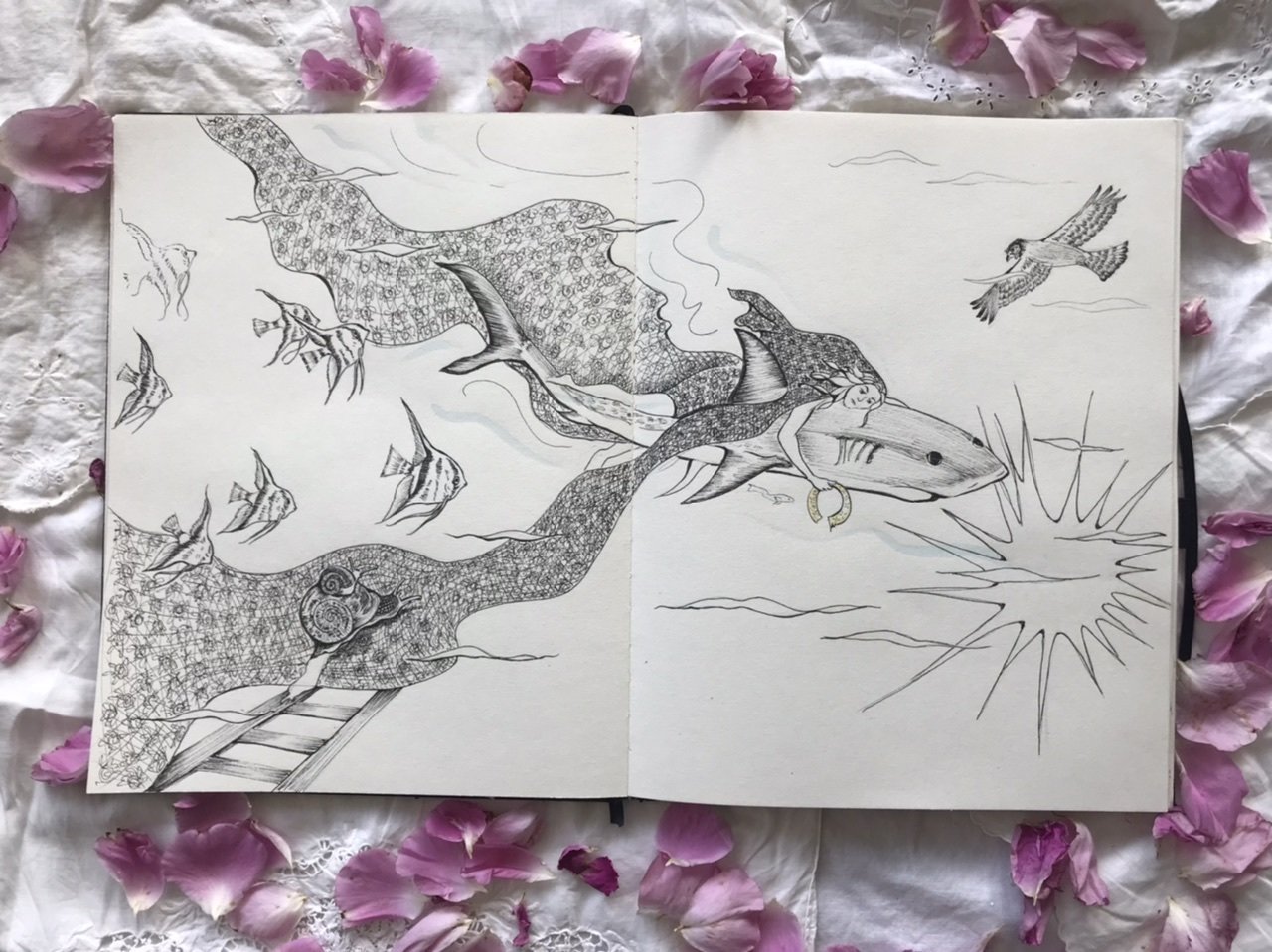 Surrendered to the agony of grief, unable to dismount from it, I looked back, your broken ring framing the romance that was now in the past.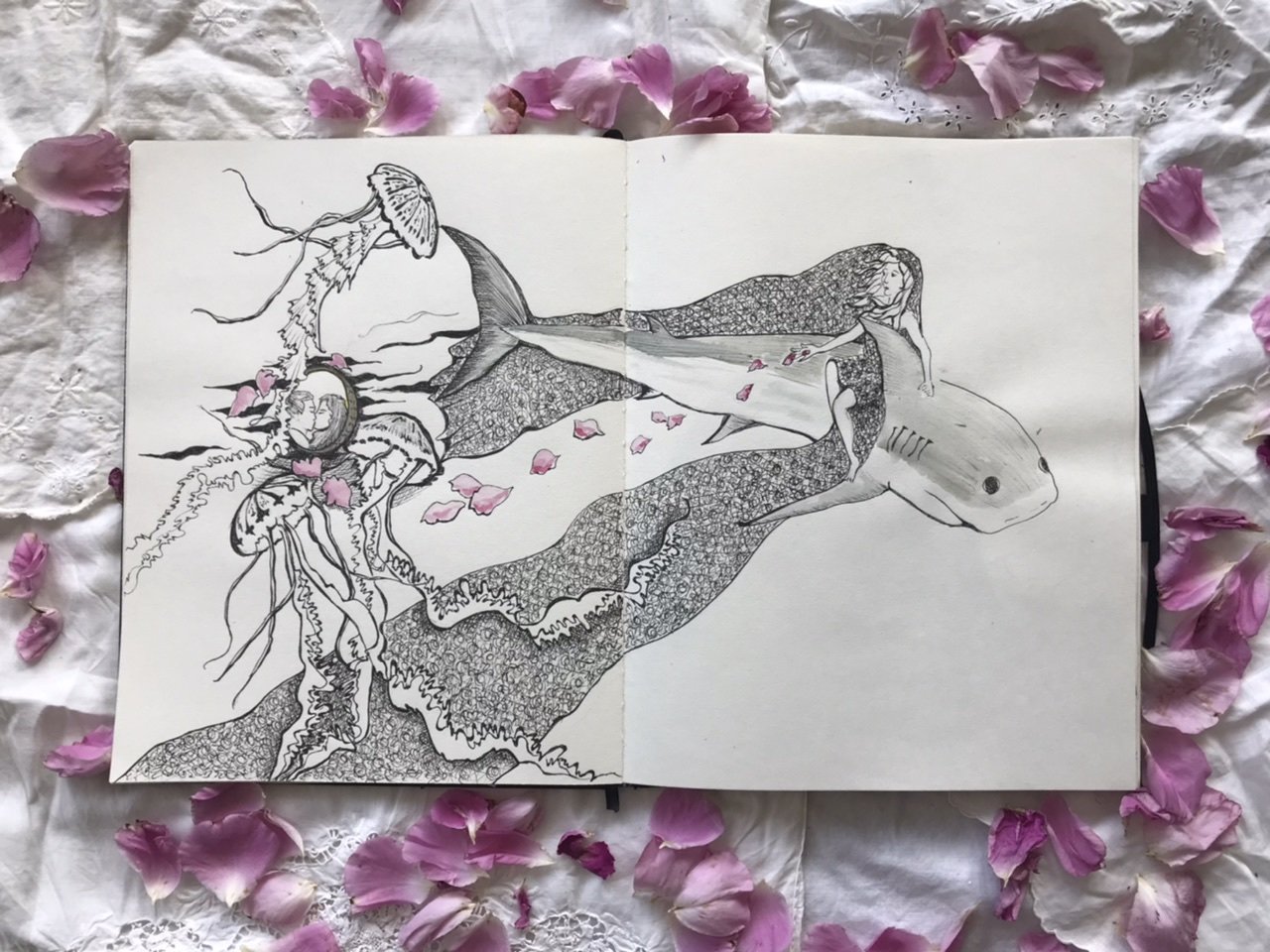 I cradled it as I knelt praying, wishing with all of me I could have saved you. Time forever changed, the numbers fallen chaotically over the ethereal thoughts I'd pondered that morning, the flowers I'd gathered lie in a heap.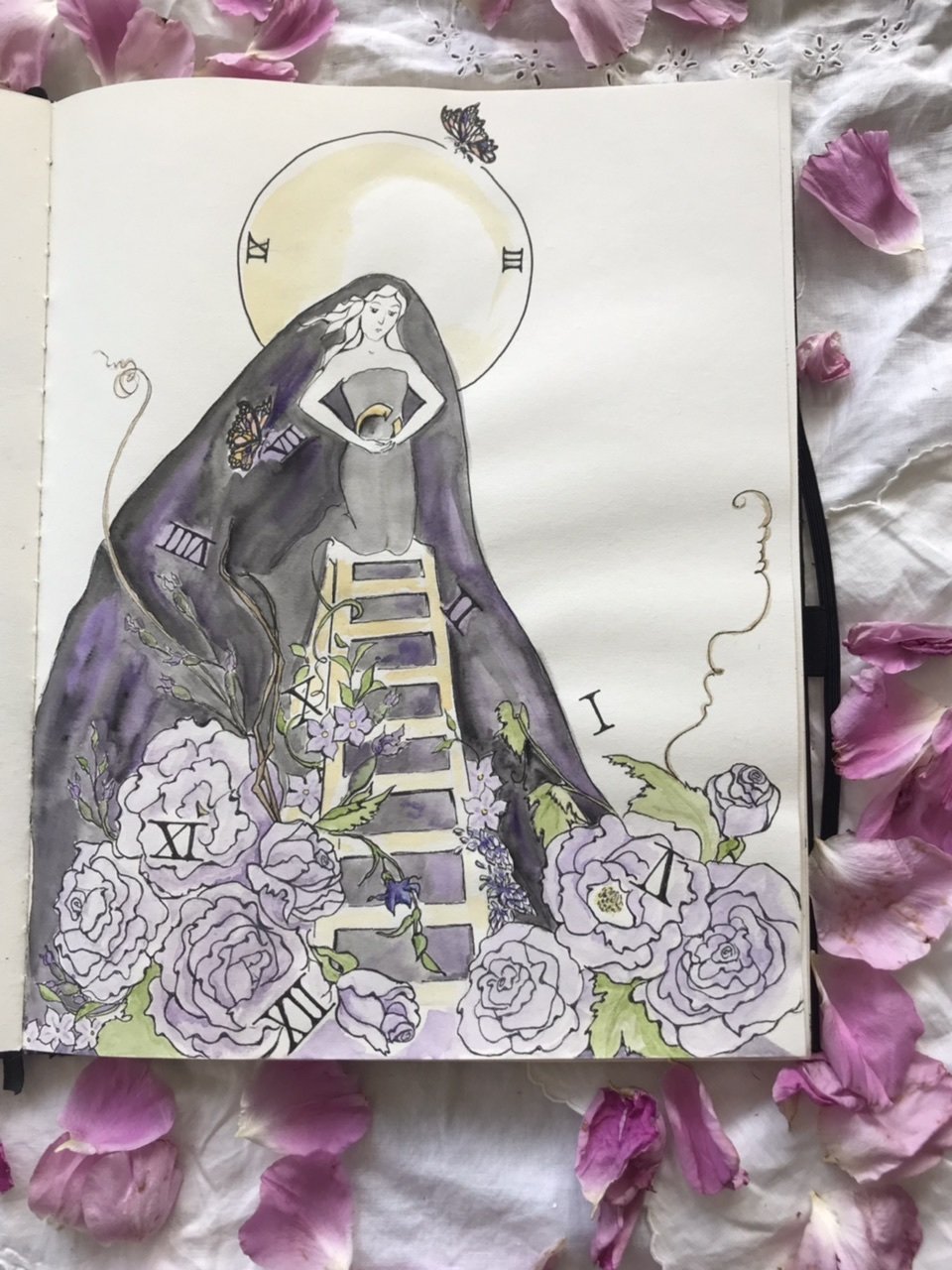 I grasped it as I rode a fairytale horse. My black lace revealing the changed direction and the dream of celebrating 25 years of marriage in Italy disappearing. The beautiful forever memories and the future dreams tumbling and spilling in the waves, while you held out sweetness to me as always.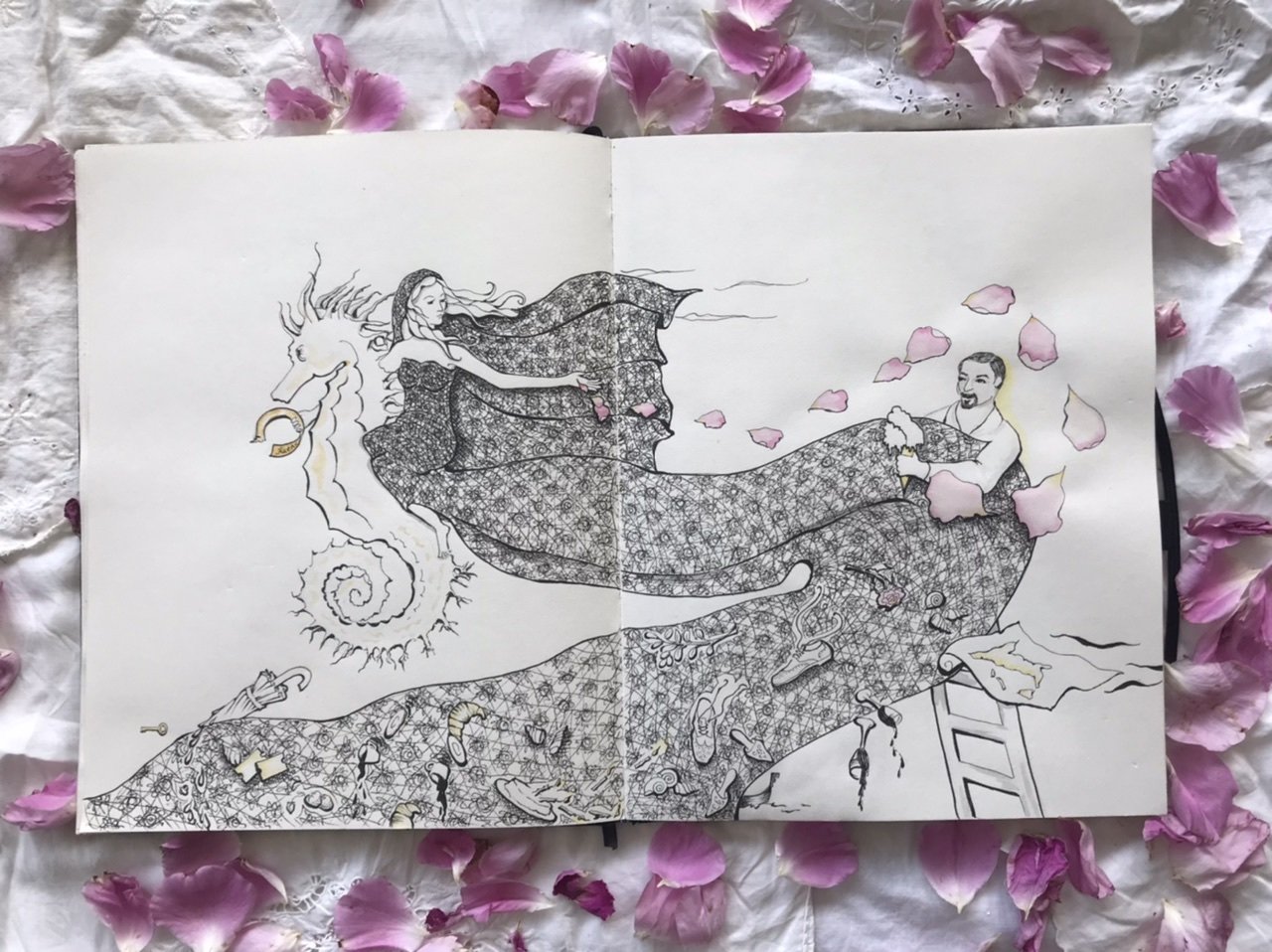 It crowned my mind as I saw and felt the weaving of time, the connections of seasons and years, the mystery of my life and your life and our love. I stood amongst puzzle pieces knowing I will never put them all together. Your fathers oranges that have nourished us every season and lacey irises framed me as I held hearts sent from the bottom of the sea. A miracle revealed only underwater, a message on a shell under tears, "You are loved" sent for your grandson. You stood in the heavens, releasing daily miracles of grace, holding the last puzzle piece in your back pocket.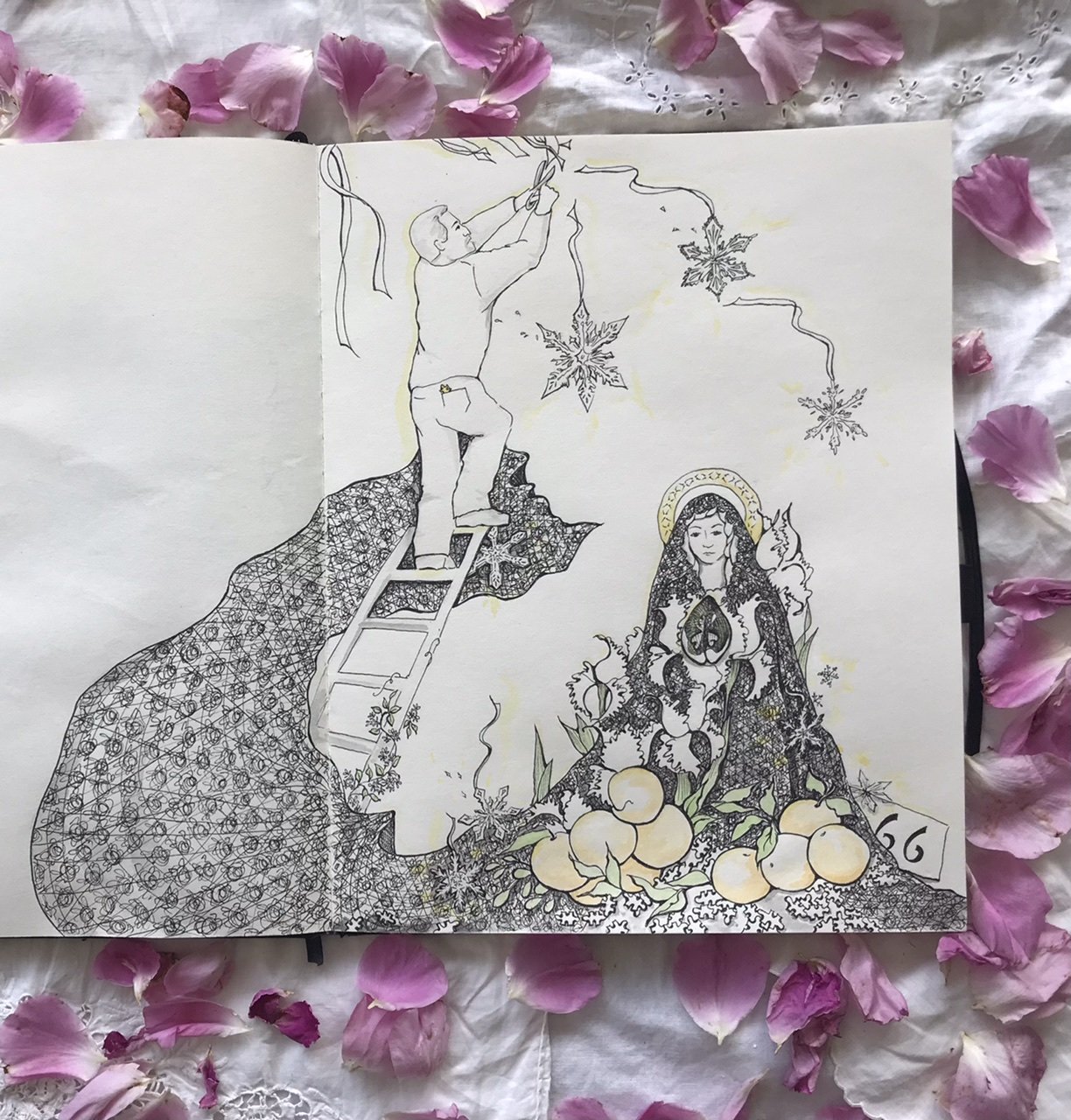 I knelt and waited for whatever you would send from heaven crowned with your loyal love. I waited for you to help me grasp the daily miracles of family, of the movement of life, and breath and blood, feeling numb.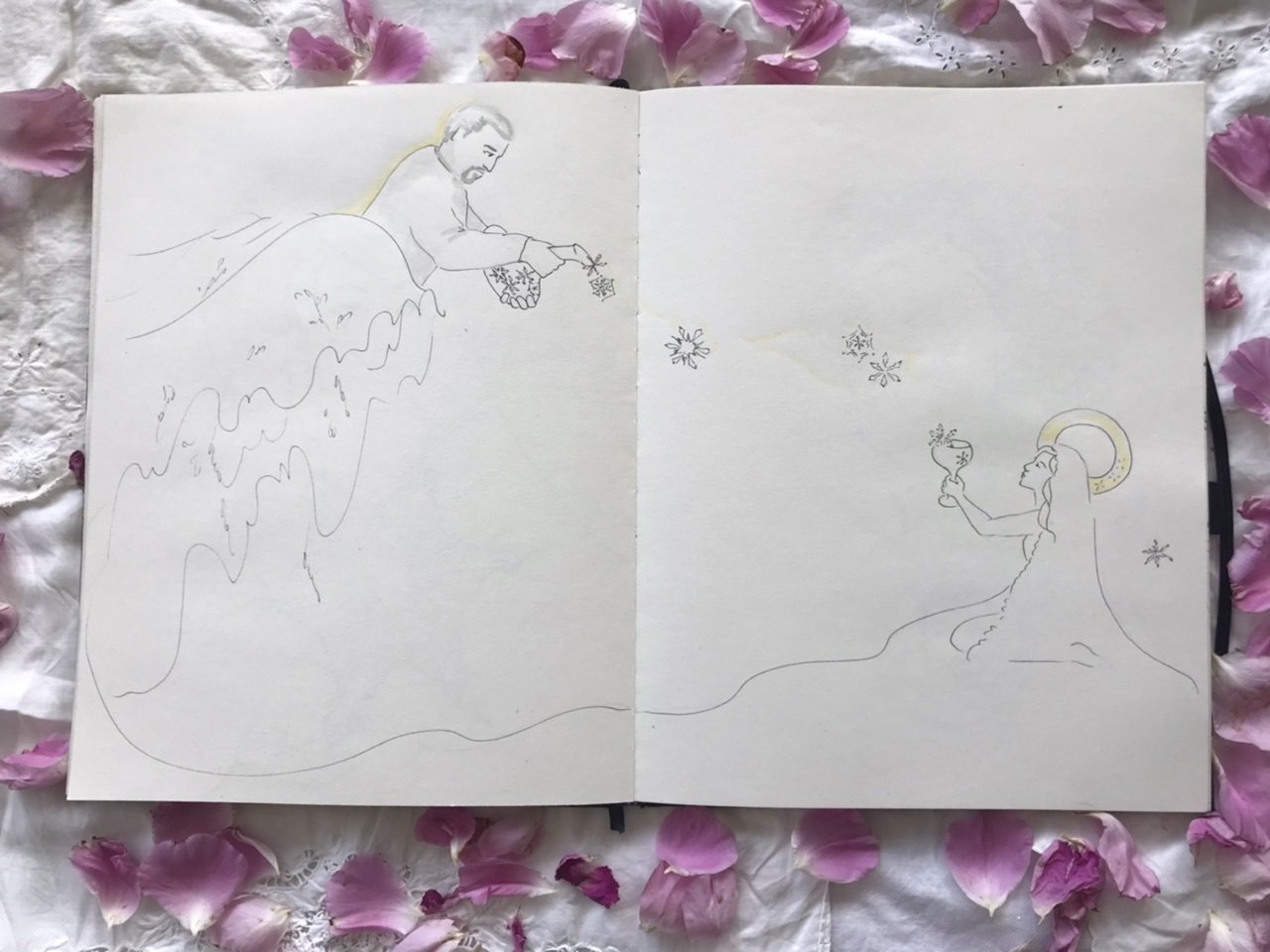 I held it next to my heart where the miracle of you is kept while the garden sent beauty to direct my thoughts toward the fragrance of heaven.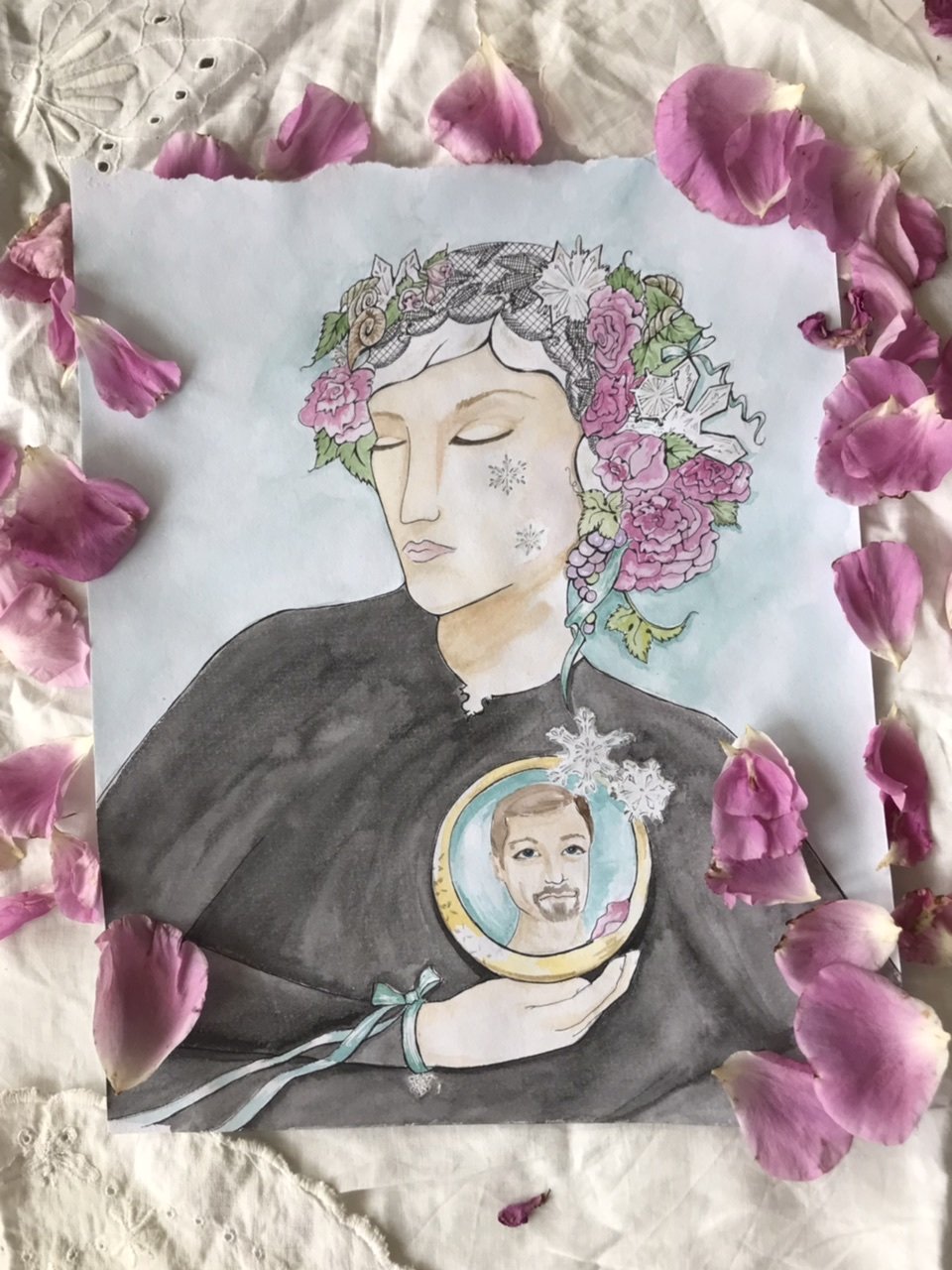 I knelt inside it, holding tightly to who you always will be to me as my world and all that it seemed to be melted into a sea of tears and you sent memories and miracles and held safely who I will always be to you.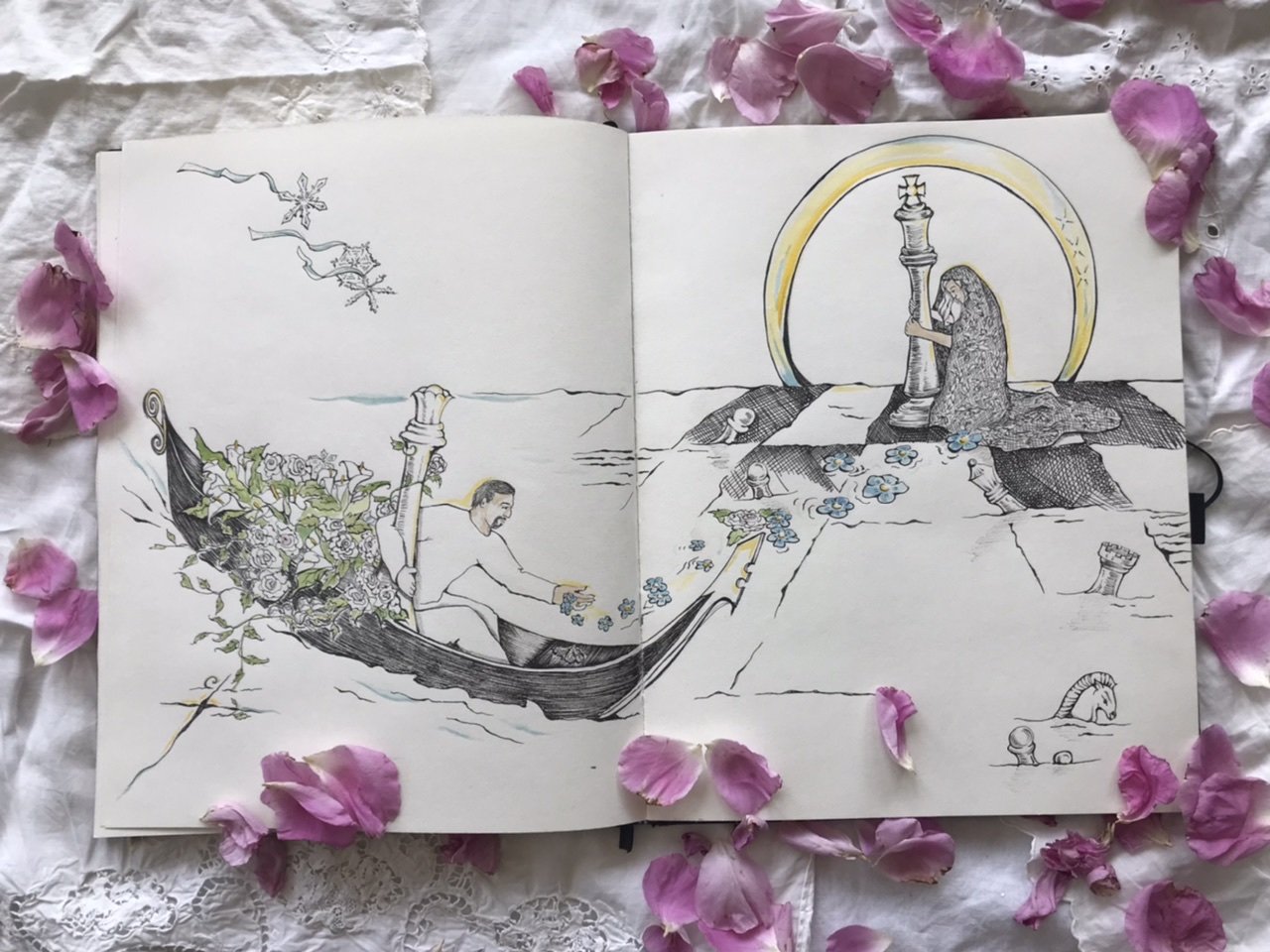 I placed it as a crown on the crucifix shaped branch of wisteria I found which you had cut when you were erecting the vineyard fence. Wisteria is an ancient symbol of marriage, that's why we chose to plant it at the garden entrance.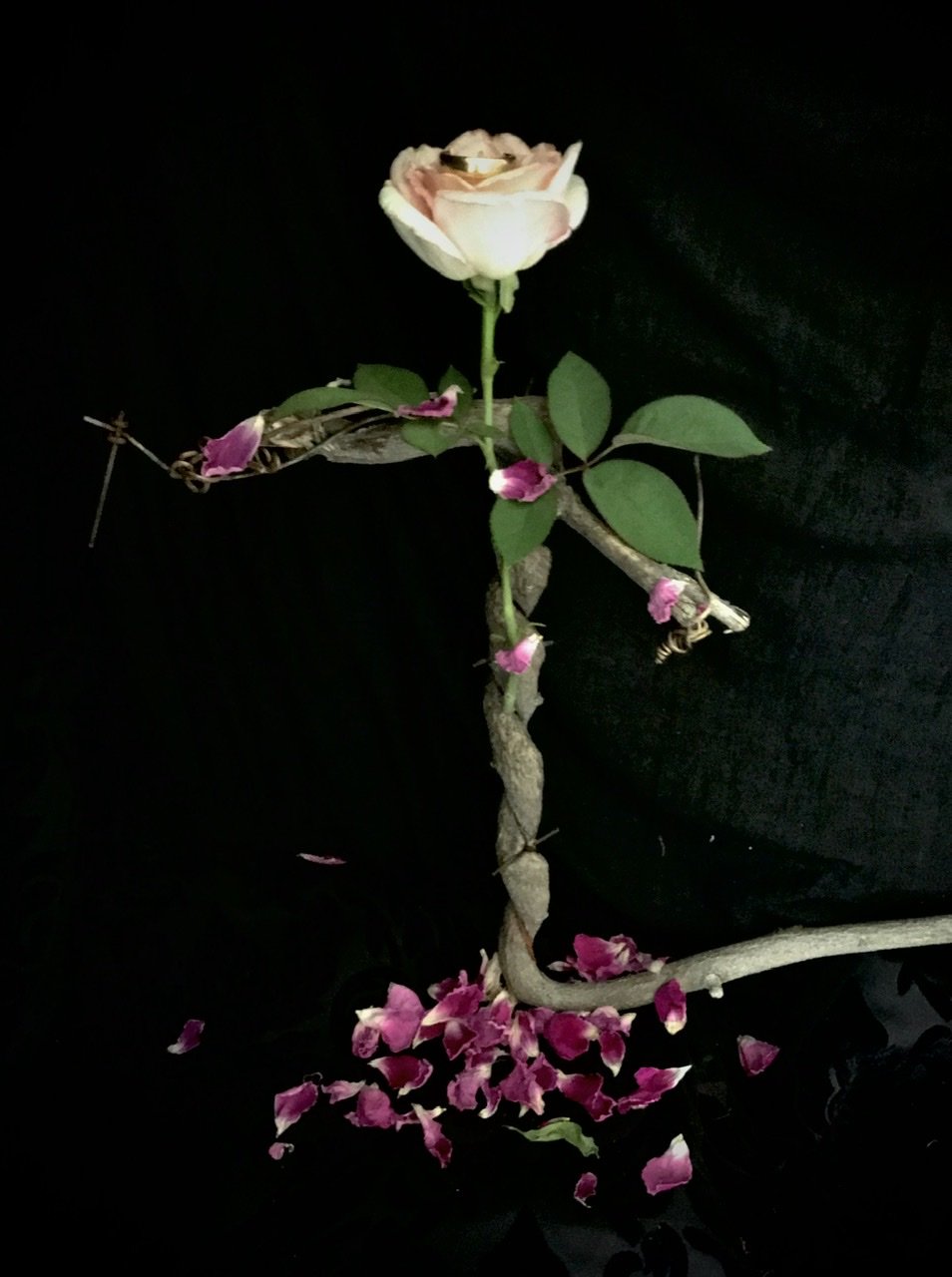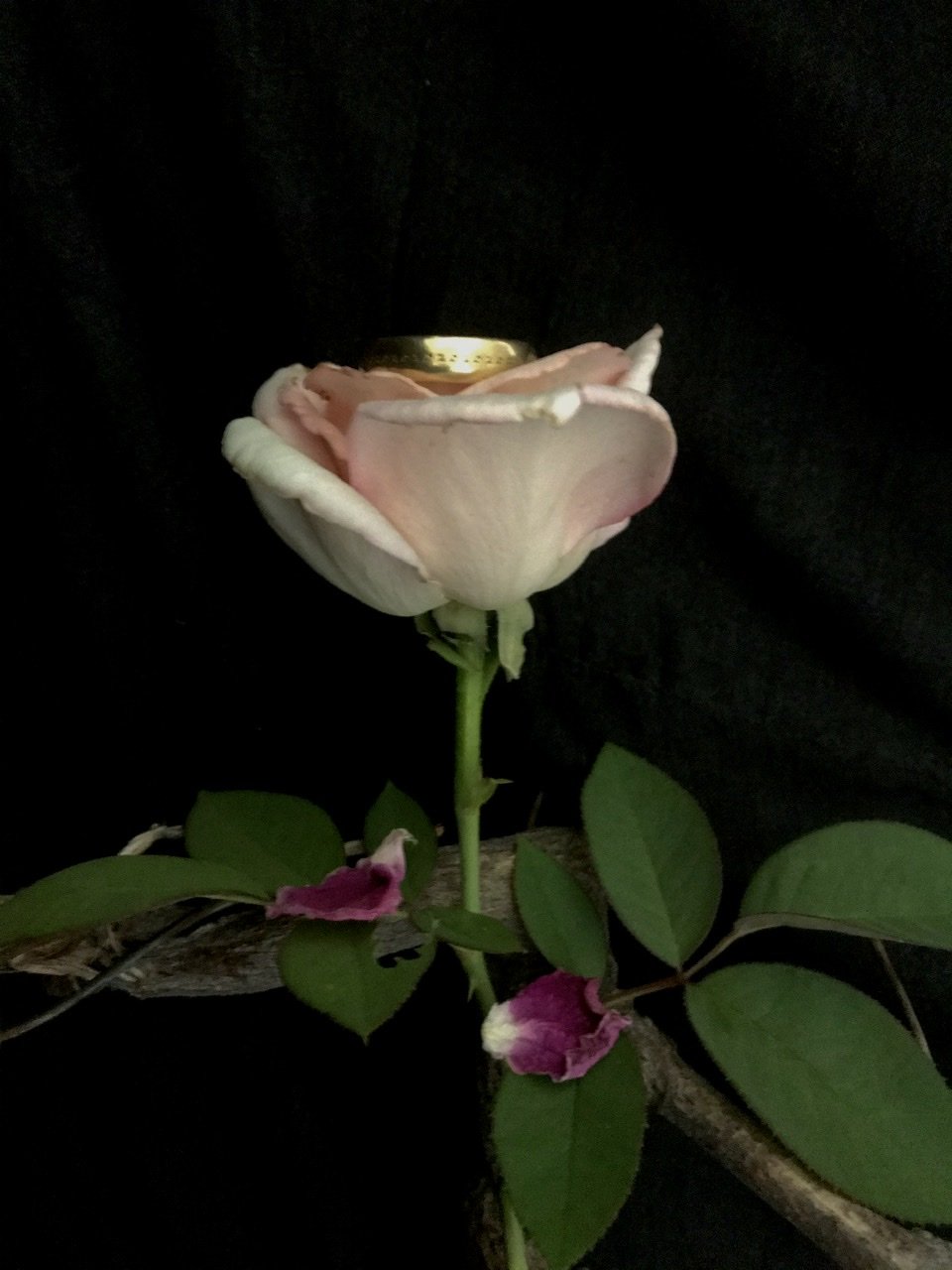 At Christmas I placed it in the stable at the base of the ladder which led to the newborn King. The place your soul existed for as long as you understood the significance of Christ.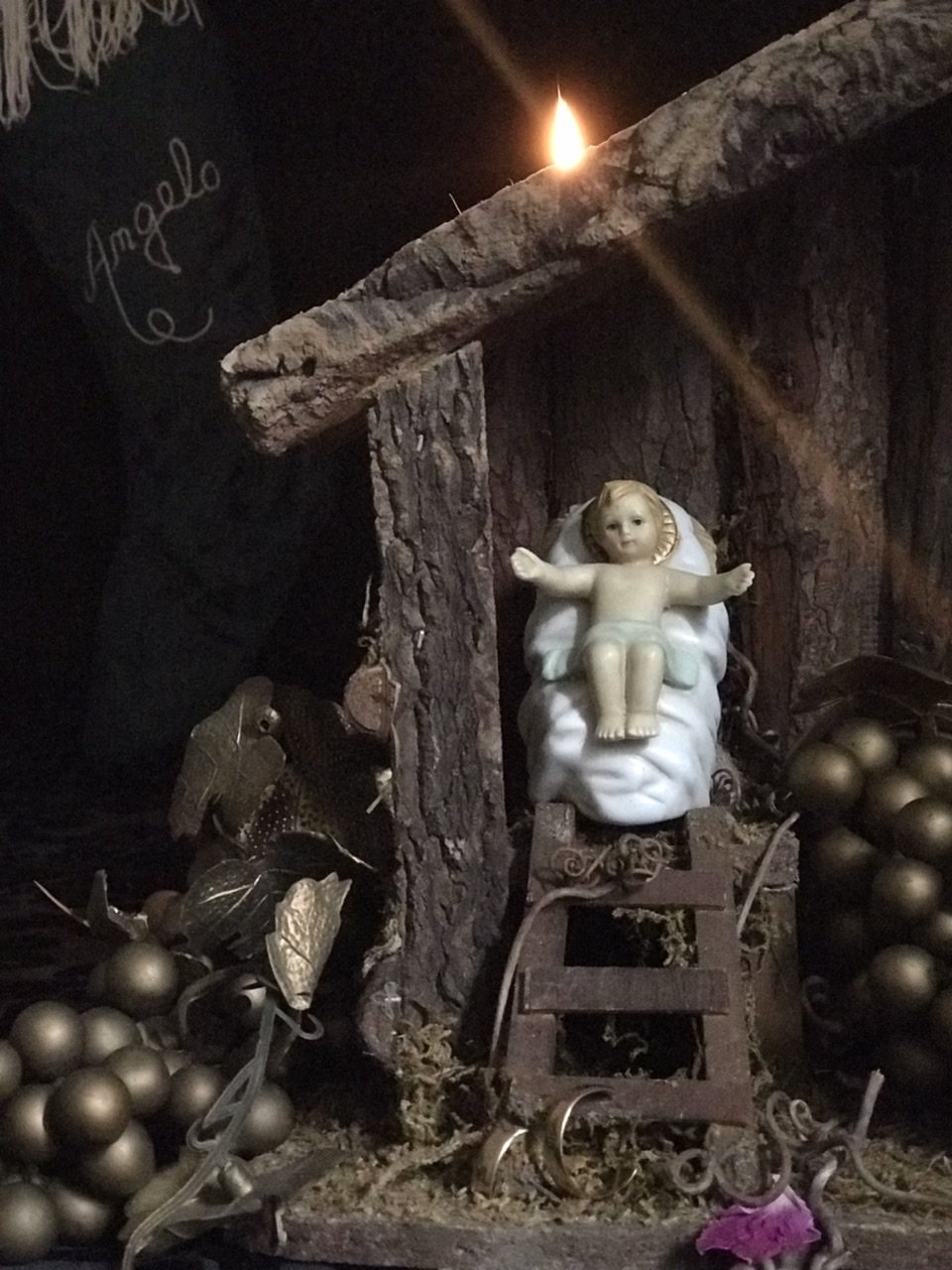 I was compelled from my heart to express what there aren't enough words for in my art. I know you understand the depths of each image.
Then it was time. The marker for the miracle of your life, your birthday approaching, it was suddenly time for the brokenness to be melted and melded. Our jeweler asked if it should be sized to my finger. No. Repair it to his size.
I knew I'd want to slip into the enormity of you, of your strength, of your heart, of your being when I touch this halo as it surrounds my soul with the truth of your great faithful loyal selfless love as I continue to ride this painful creature called grief.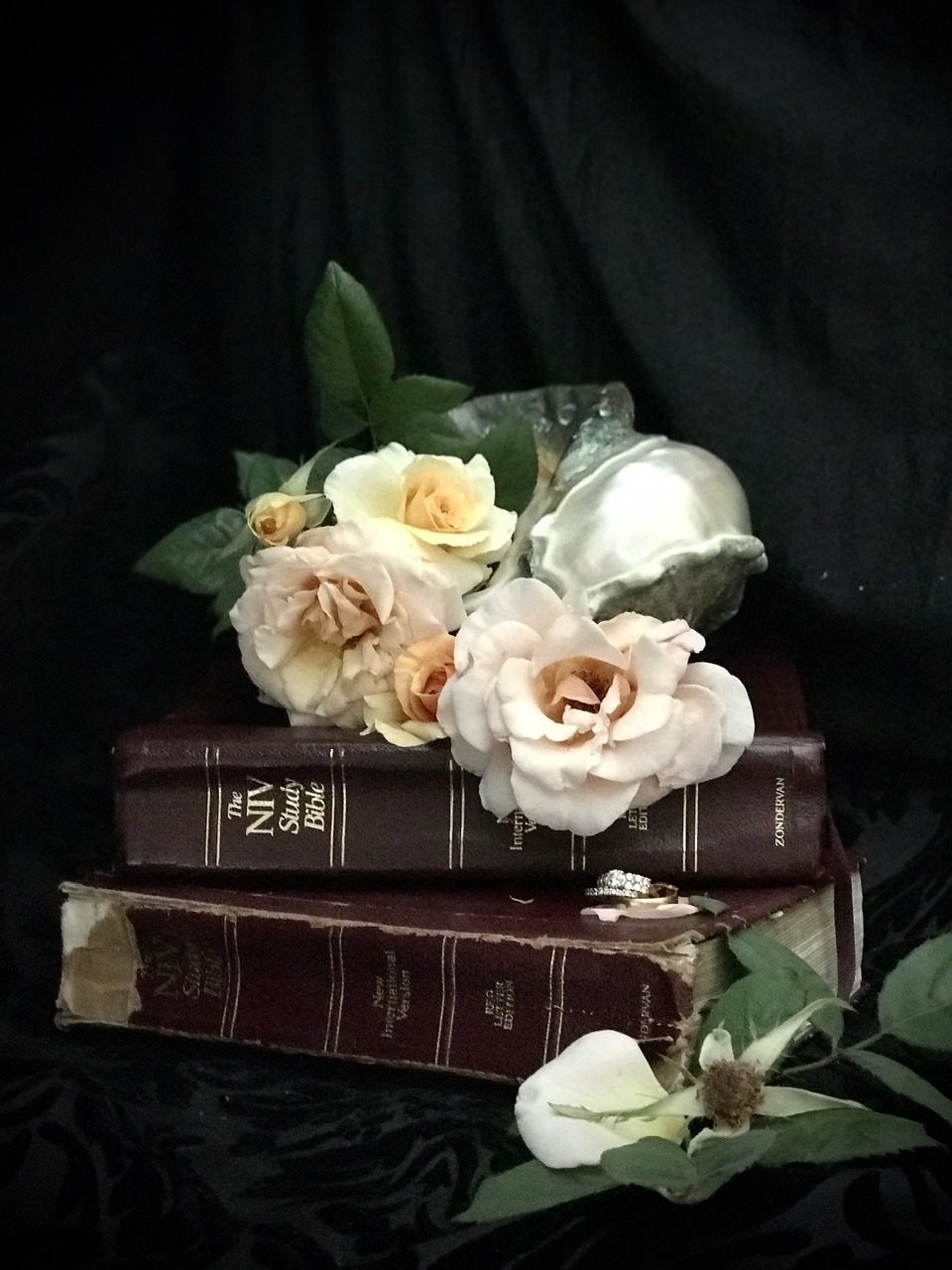 This image holds more than words can say
A dive to the bottom of the sea
Of a million possibilities
The miracle of love and life
All the words that held us tight
It would take a lifetime to explain
I'm so grateful you made it plain
And I am certain you understand
What feels like countless grains of sand
An image of our love
Understood always from above