Running Water part II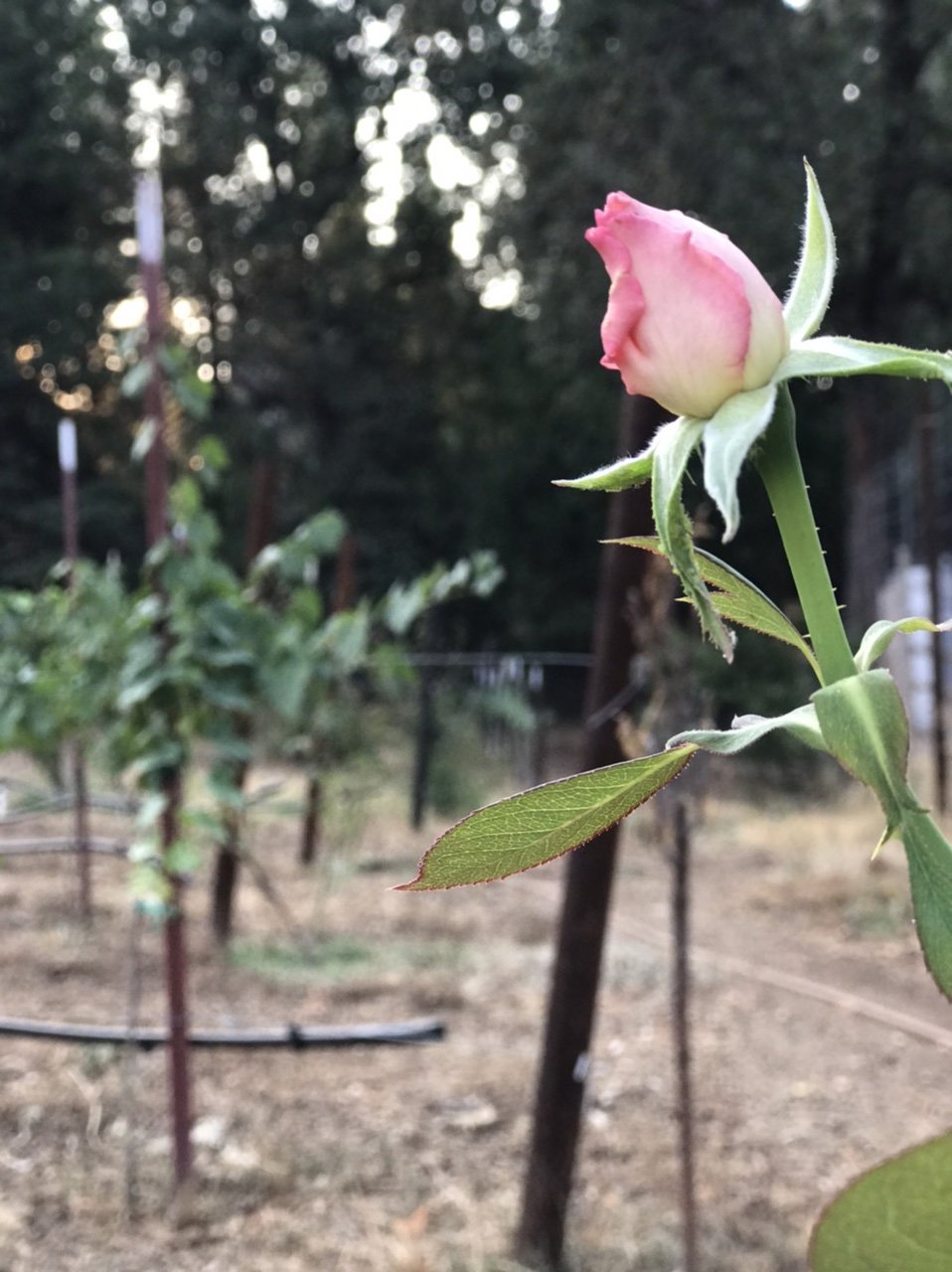 This morning I went up to the Vineyard to water the lilacs and saw new growth. I said thank you. I wondered about what it will be like to enjoy them when they bloom. I wondered if I'll still be here and I felt the emptiness . I thought about celebrating our anniversary, and I wonder how we're going to do that with you in heaven.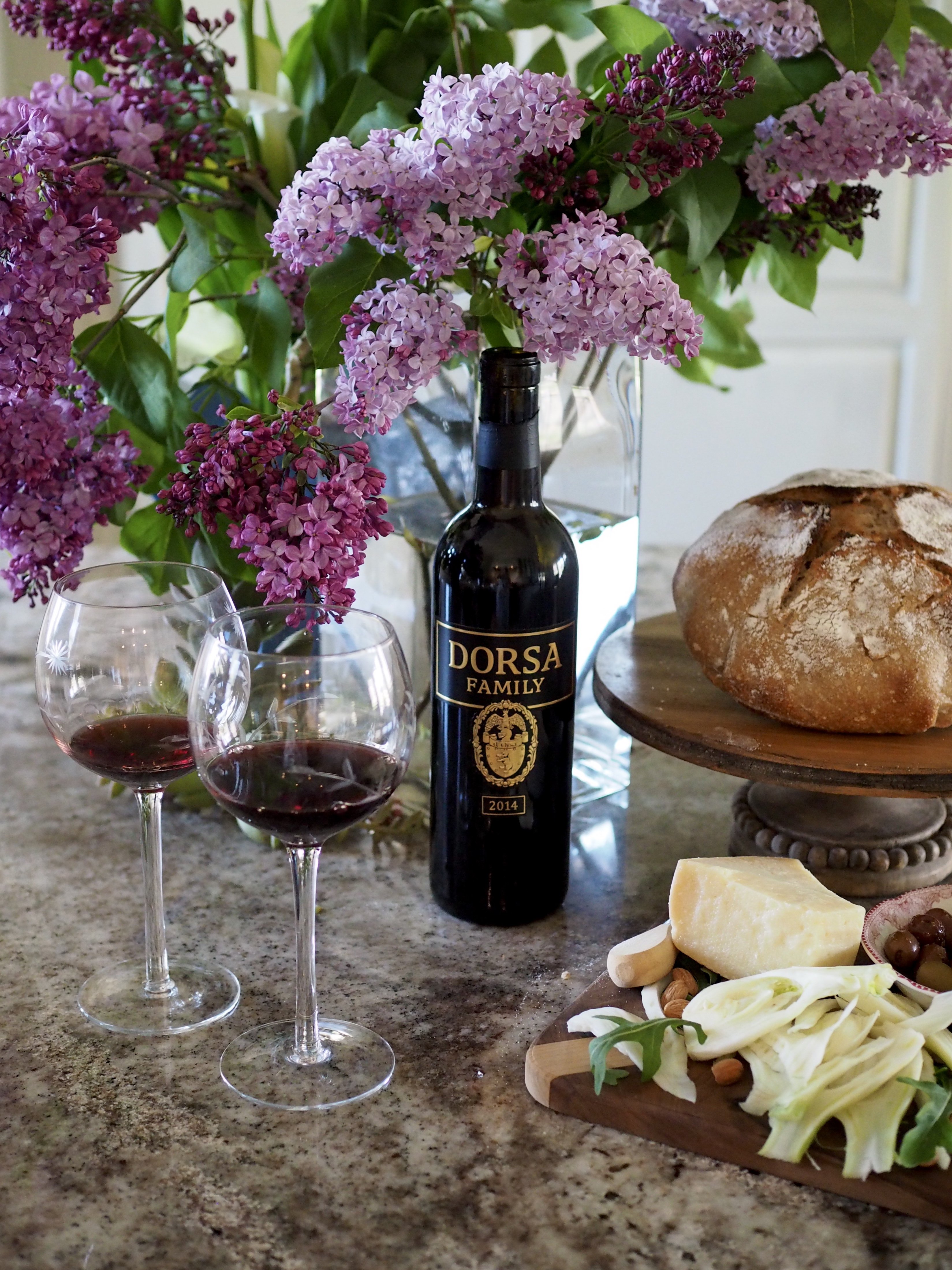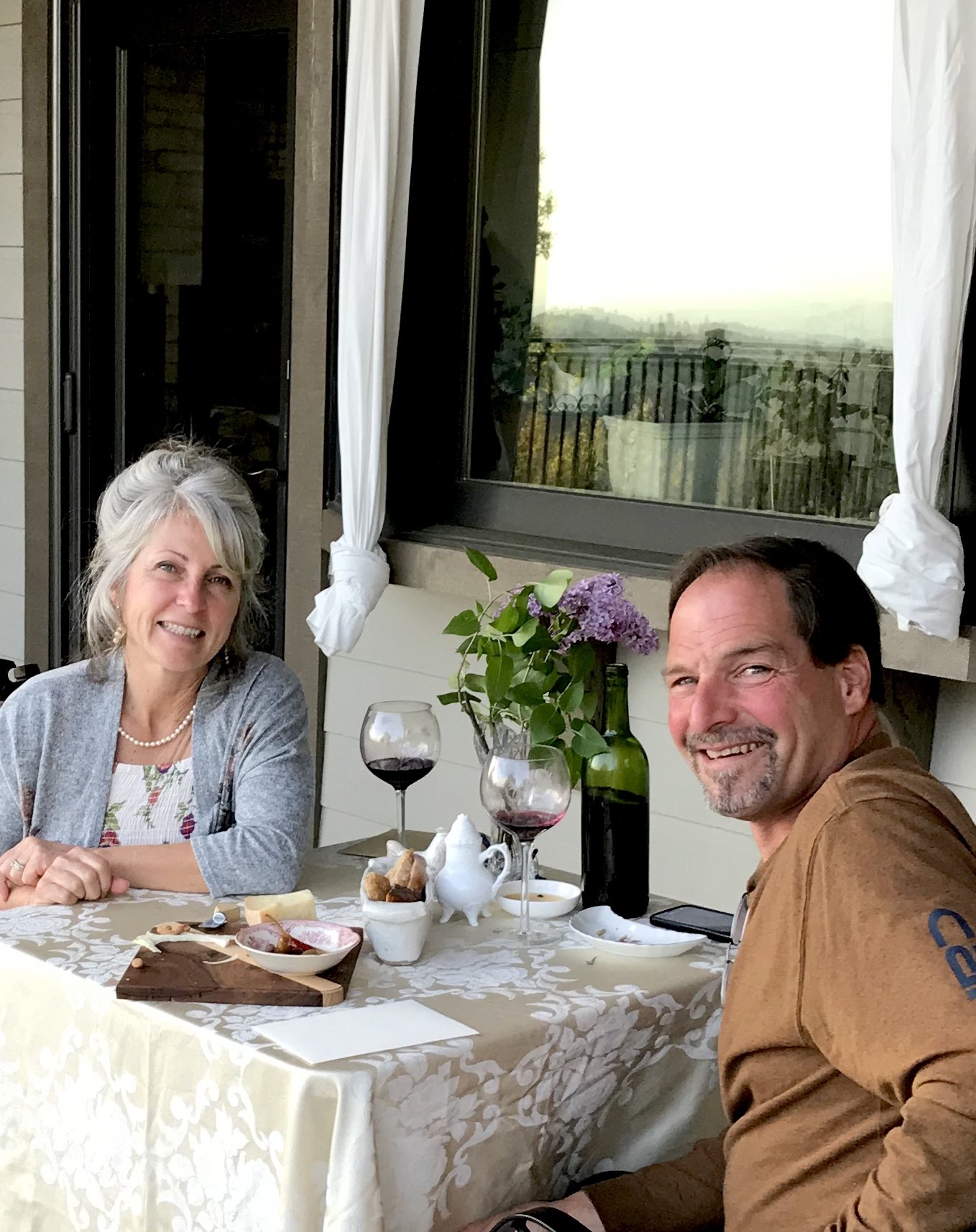 I searched your vineyard and found a single blushing rose bud, closed tight, a beautiful teardrop shape with tender ruffled petals gathering to a point. I considered if I should leave it there to open tomorrow or bring it with me. I thought of wearing it, I wanted to bring something from you with me today to court. I saw one more rose bud, it was white. Then I knew that I should wear the white one, and bring the rose bud to the innocent.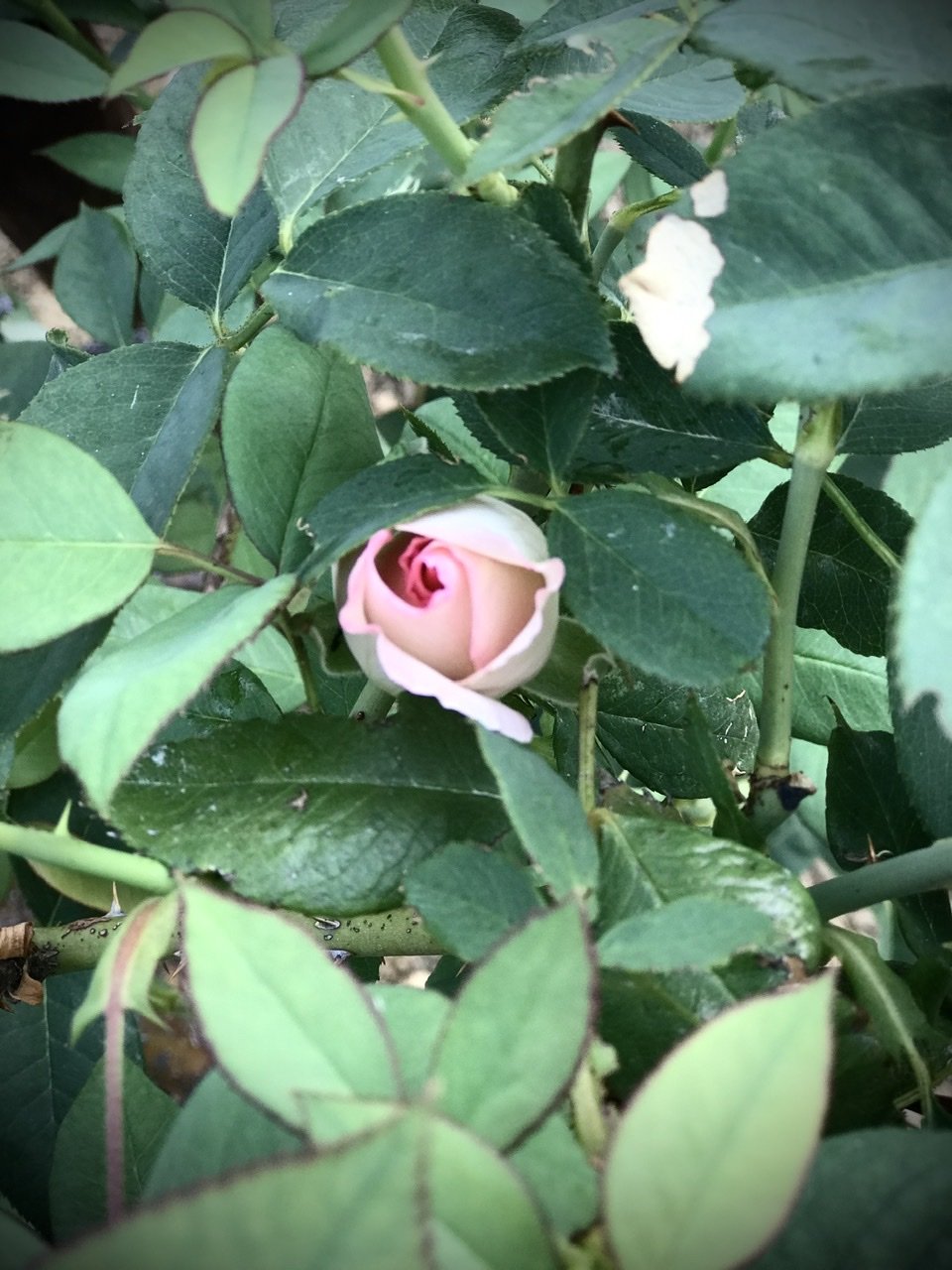 I wish I could give her back what was stolen. But I can't. No one can. But I could give her the gift of beauty that I have today. And the Rosebud was the only thing I had to give.
Today's gift.
That's all we each have for each other.
I wanted to capture this image, your plumbline was still hanging from the beginning of the week, when I gathered figs and took a photo.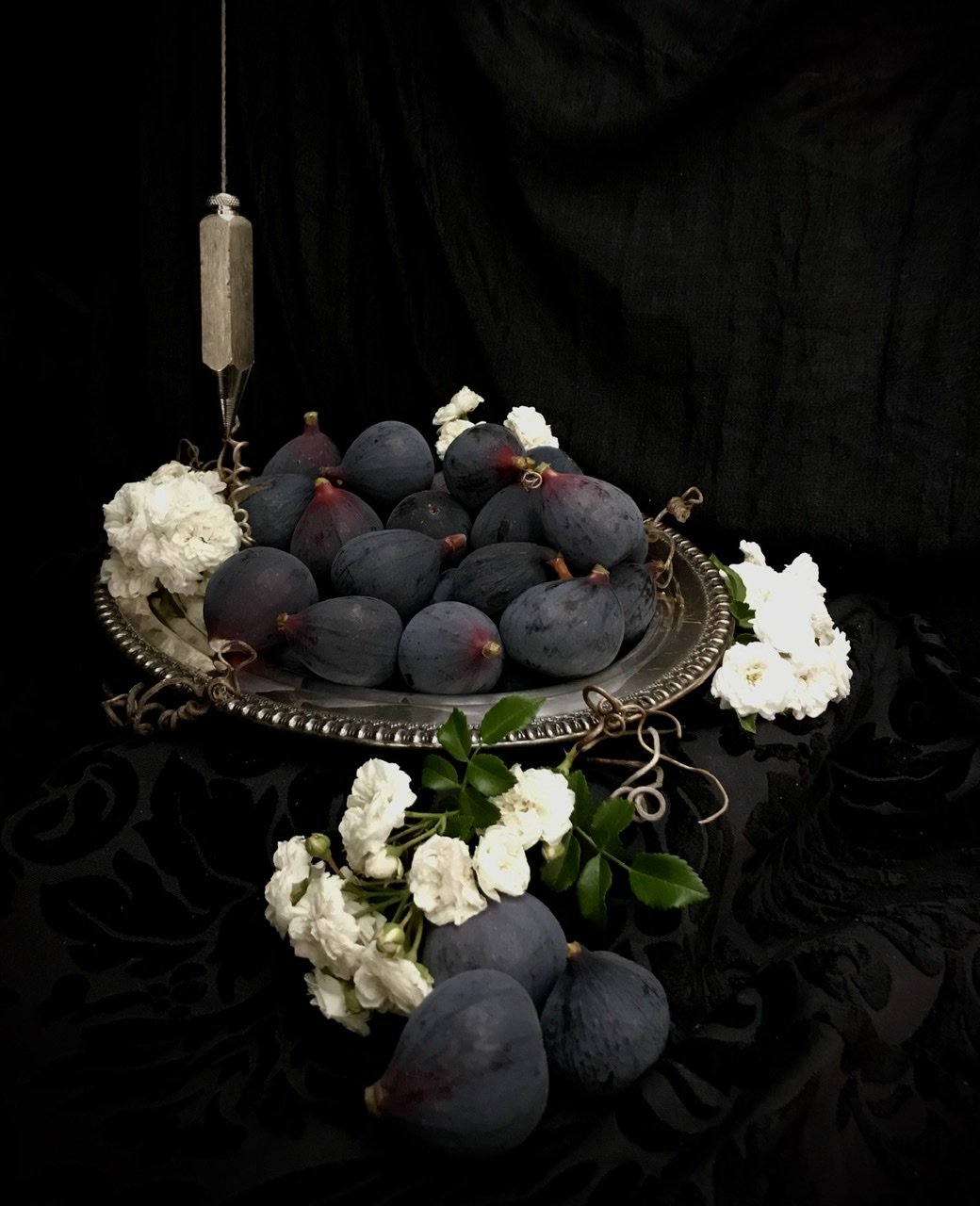 Your plumb line and today's gift, a rose shaped teardrop, today's masterpiece.
Mother and sister testified in the morning and it was so healing to watch them fight for truth. It was agonizing. It was good for mother to remember that she had tried to fight for her daughter. For her to remember that she had asked for help and didn't get any. It was good for her to remember that someone had stolen the relationship that belonged to her and her daughter. It was good to recount what happened so she didn't feel crazy. It was good to speak the truth and be heard.
Lunchtimes are hard, seeing people at this point is really hard. I don't have mental space for small talk. I don't have emotional space for people who don't have a right perspective of what's happening. I don't have space to be cordial. I don't have verbal space to explain this to others, and that's hard, too. It's a miracle each day that I'm able to just be. I know my husband is praying me through this, holding my heart from heaven.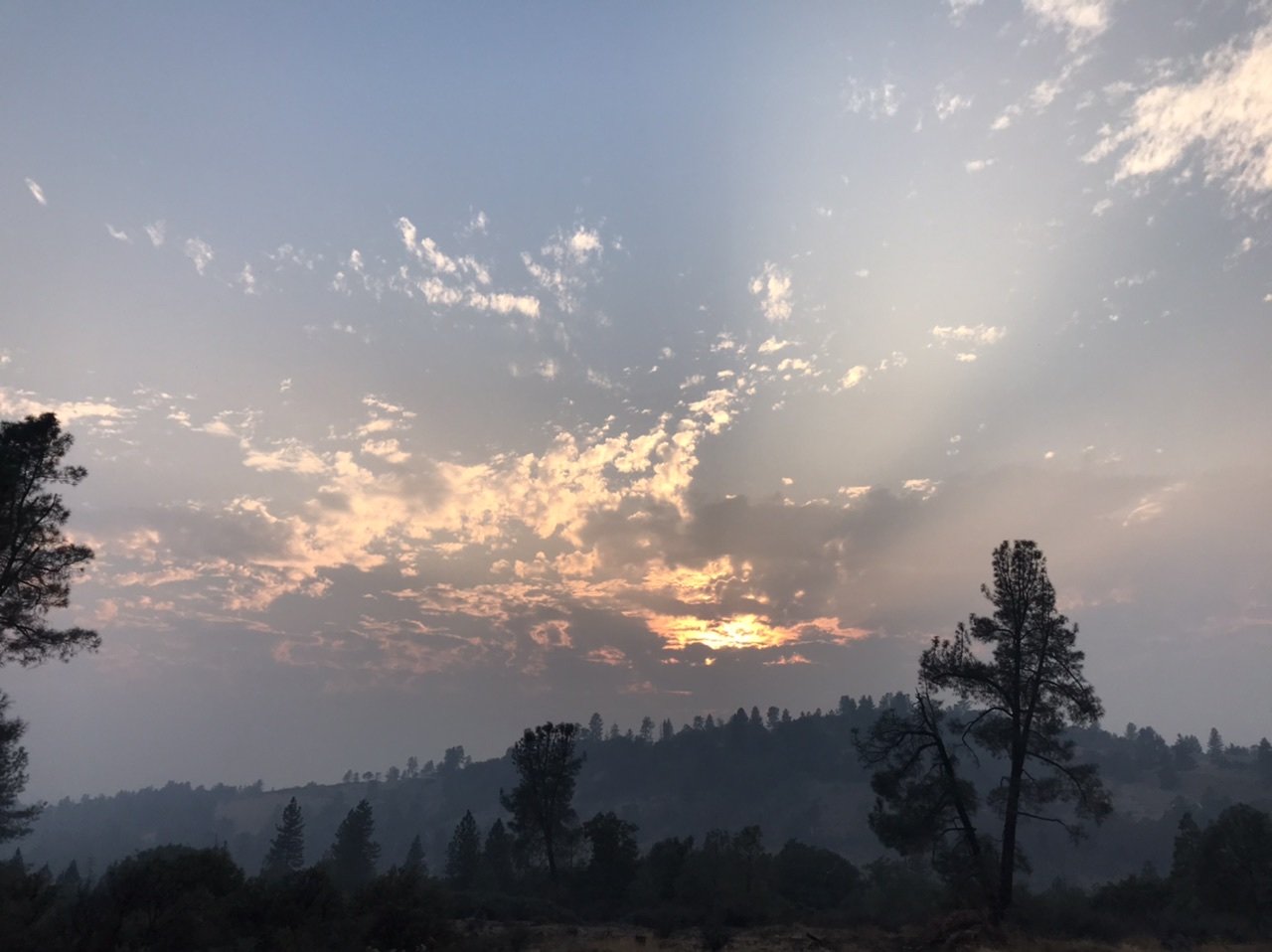 Thankfully my son and daughter sat with me on the grass and that felt safe, they have no expectations and allow me to not have any of myself.
As I was moving my car I was asked to pick up and chauffeur the innocent survivor safely. Years of abuse and twenty years of torment that breaks my helpless heart were about to be told in court.
At the beginning of the year Angelo bought us a new car, to do" special things" in. Our kids all are driving, our suburban is full of memories and miles, and now it was time for us, time to date and get away. We were both excited about this season in our marriage.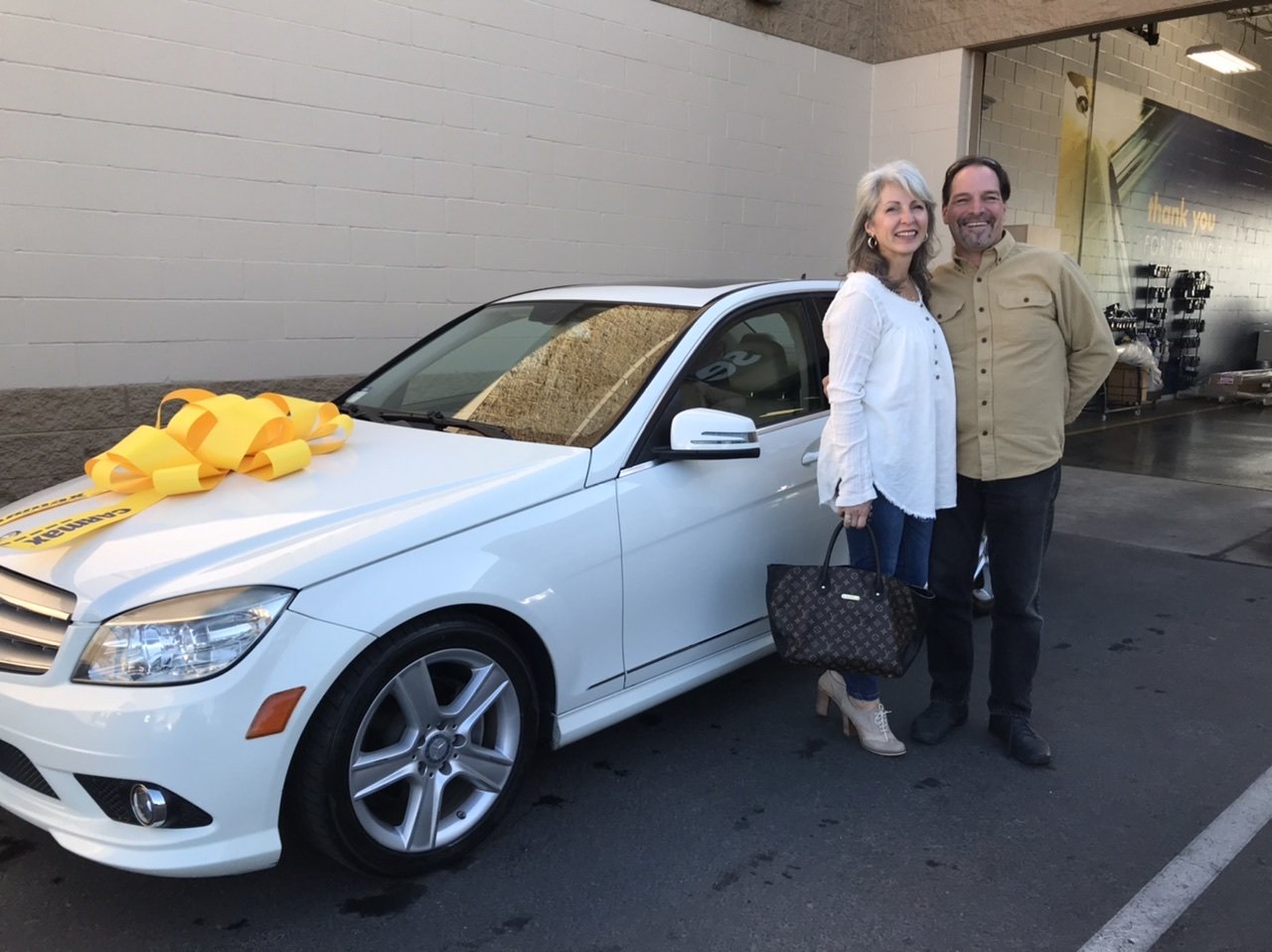 The choice was well thought out, low mileage, dependable and an undoing of a theology that takes from, neglects and abuses the sheep to feed the shepherd. A place we had unknowingly been in too long. Having a car that reflects I am worthy and am responsible and can enjoy the fruits of our labor without feeling guilty was so important. Knowing I am not undeserving , I'm not being greedy, I'm not a victim, I'm simply being taken care of and valuable was tied up in the purchase of that car. The anticipation of doing "special things" with my husband turned in my heart each time I turned the key.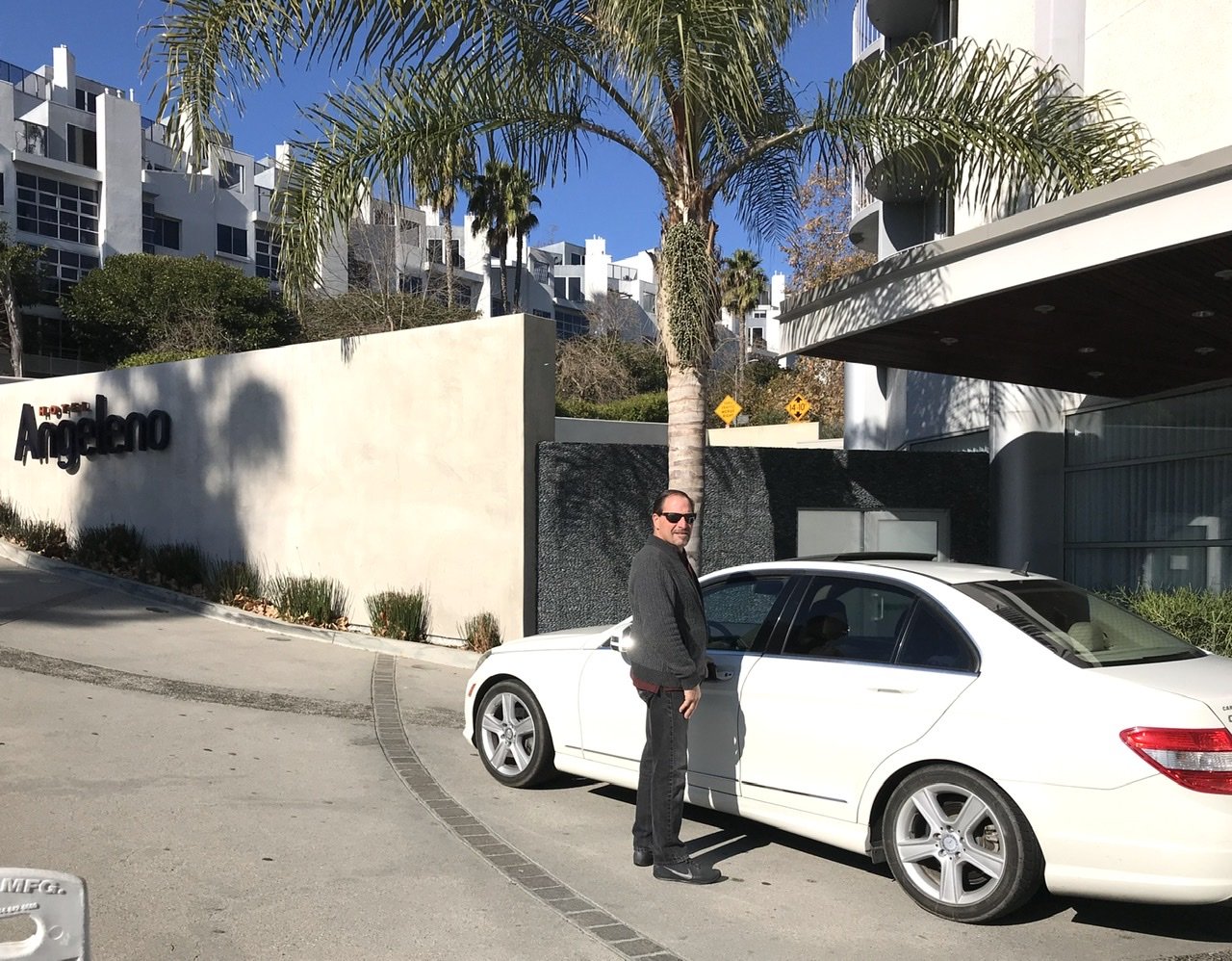 We got in that car, my friend and I, and we picked up that innocent soul. I drove her to her destination, We took her to the building safely so that she didn't have to cross paths with anyone that would upset her. As I drove away I realized, Angelo and I, we did "something special" today. I hope she hears- "you are worthy, you are deserving, you are valuable" as the wheels of time continue to turn.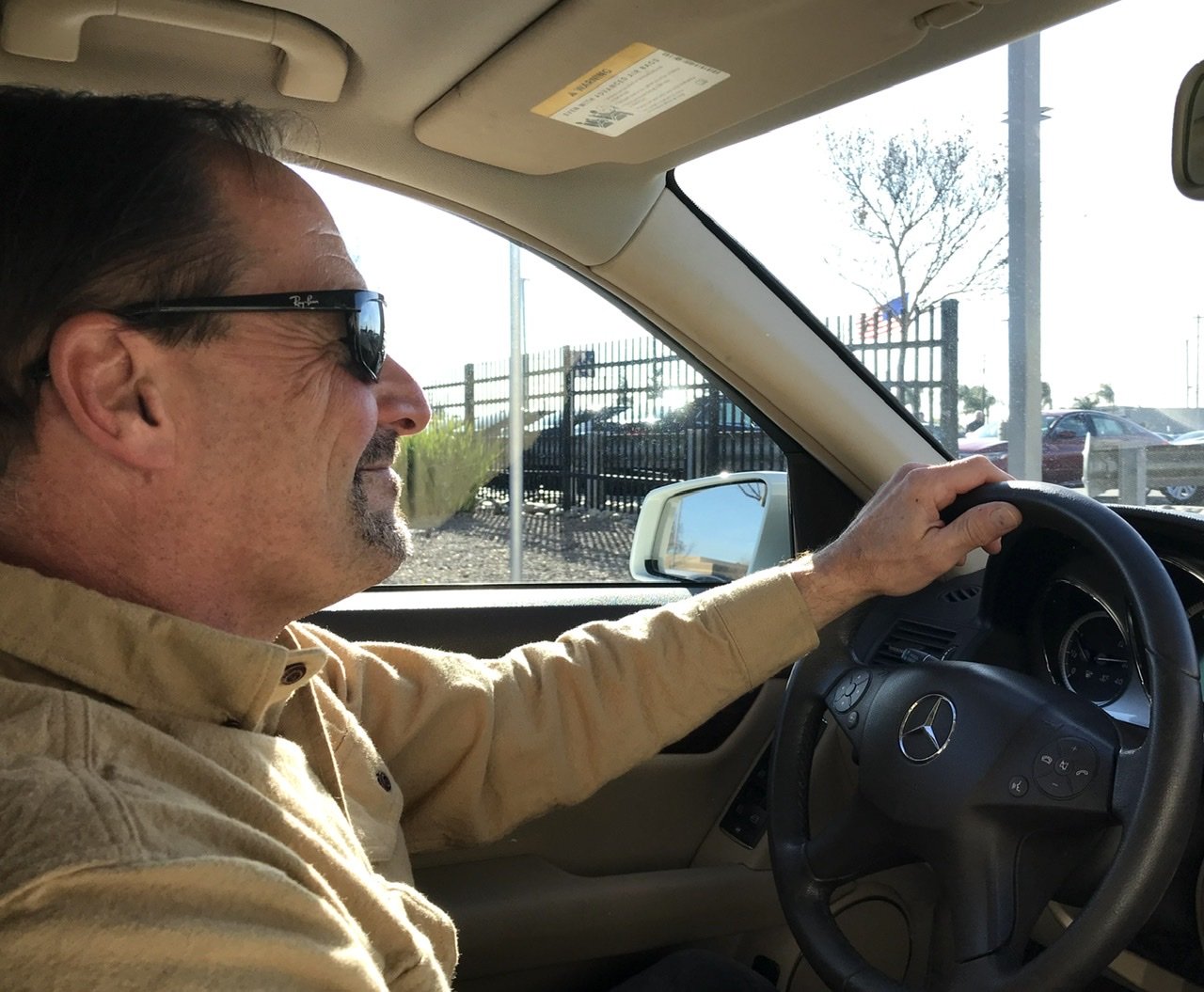 I sat through the afternoon hearing the horrible story of what happened to her. She read dates from her journal, one was my birthday, one my child's birthdate and another our anniversary date, a year before we got married. The thought of timelessness, of joy and suffering, goodness and evil swirled around in my mind.
I came home, the pitcher of water holding the broken branch sat in the light. My grateful heart in wonder at doing "something special", at how God's ways are not our ways. I plucked a piece of fruit from the branch that fell last week, miraculously, it had ripened.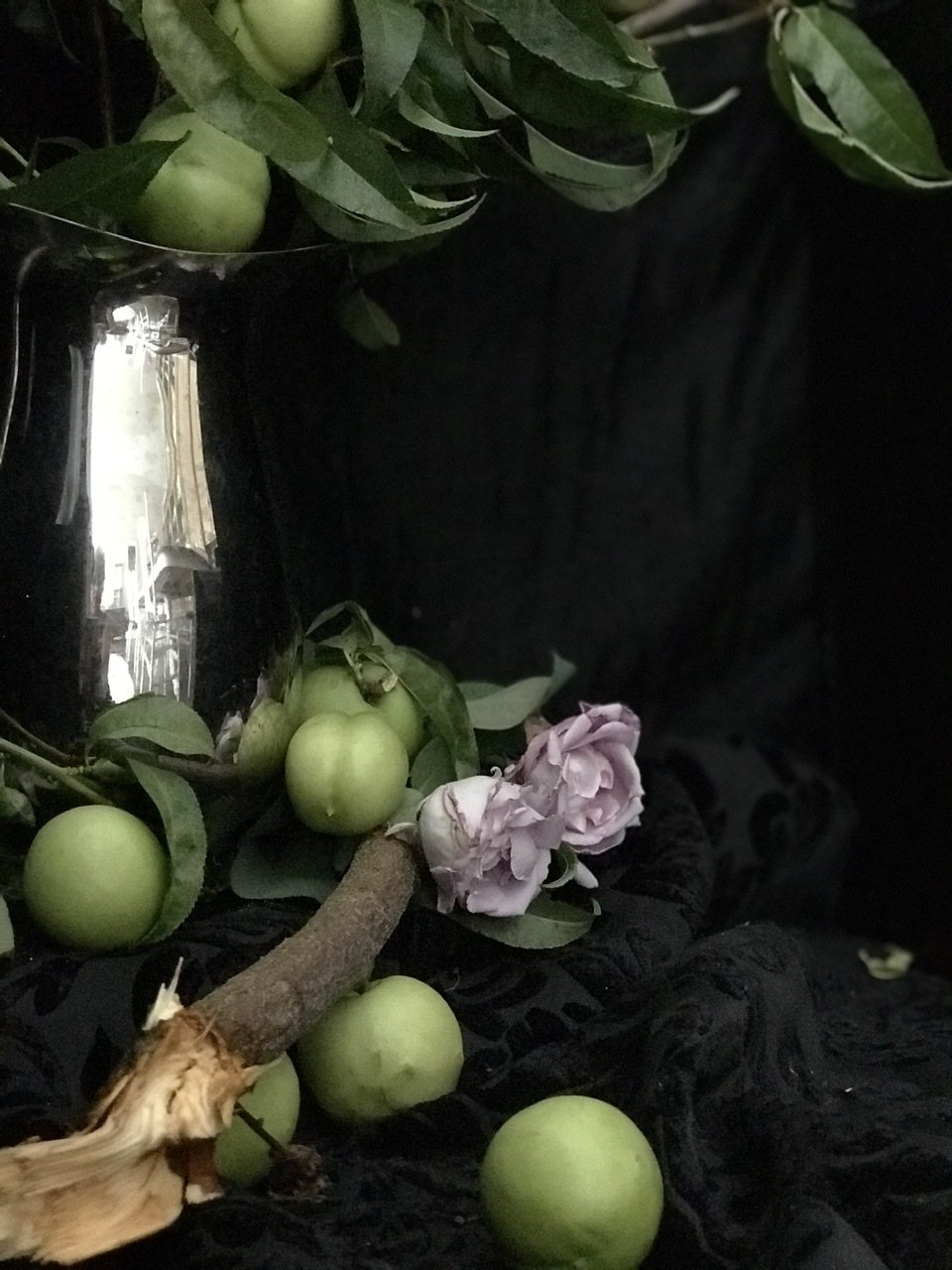 I didn't know if it would when the branch separated from the tree. But I did the best I could to save what I could, trimming everything unnecessary and giving the branch water to send to the almost ready fruit.
We did everything we could, Angelo and I, trimming away all the unnecessary from around us in this fight for justice and mercy, broke away from unhealthy and dysfunctional "church". We grieved deeply over the brokenness, and incredible loss suffered by the survivors and their loved ones which was perpetrated and covered by false spirituality. We mourned the hypocrisy and false representation of Our Savior Jesus Christ perpetrated by the abuser and all those who did not listen. And we drew closer to Our Heavenly Father, His truth, His Holy Spirit as we hoped for fruit. In our grief, we were like that broken branch, standing hopefully in the sacred waters of baptism, wondering at God's perfect plan.
In reverent silence , I ate that sweet delicious Italian nectarine.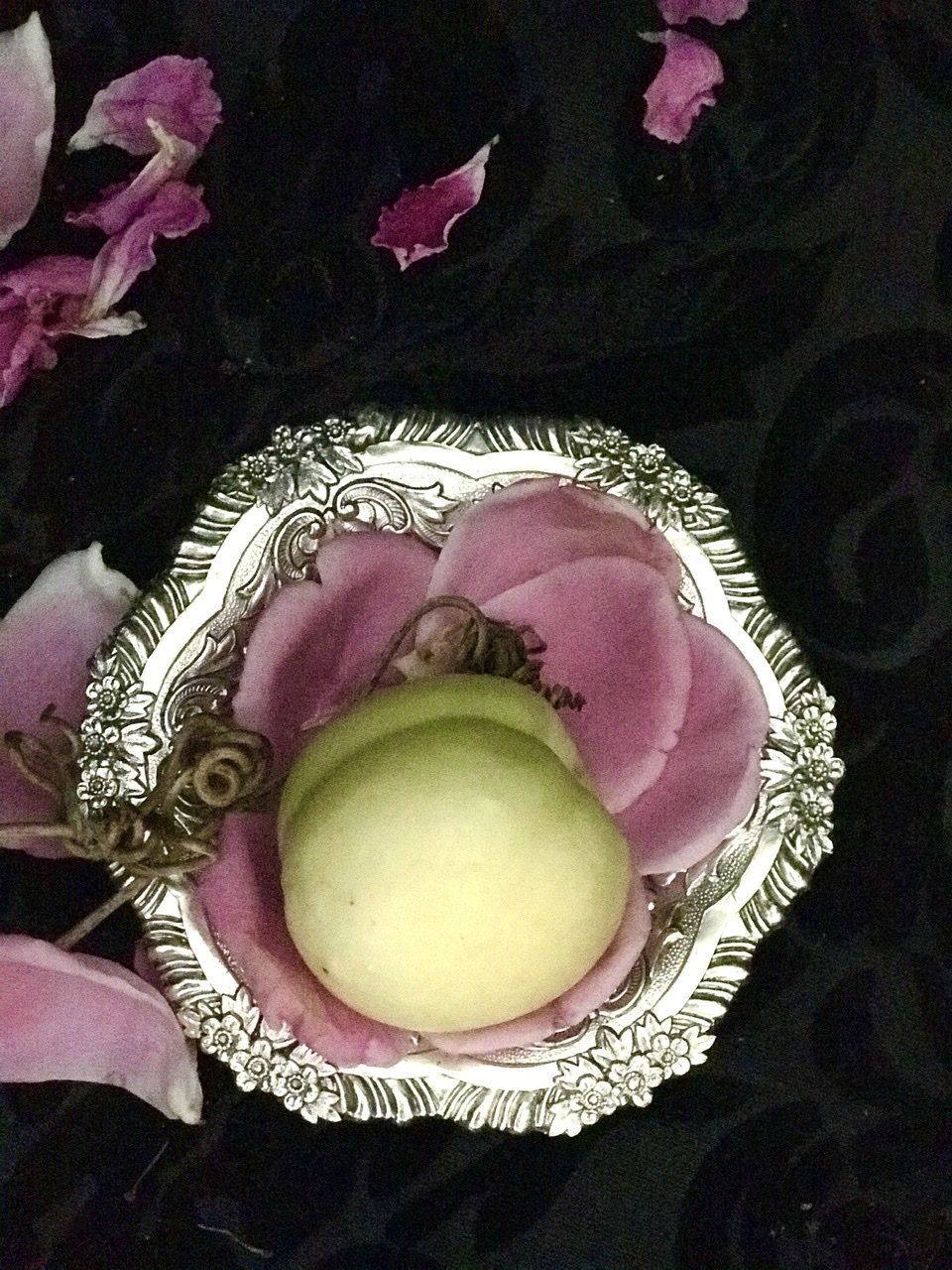 Written August 26, 2020
He who believes in Me, as the Scripture said, 'From his innermost being will flow rivers of living water.' John 7:38
All the ways of the Lord are loving and faithful toward those who keep the demands of his covenant.- Psalm 25:10
"For my thoughts are not your thoughts, neither are your ways my ways," declares the Lord. "As the heavens are higher than the earth, so are my ways higher than your ways and my thoughts than your thoughts.- Isaiah 55:8,9
Oh, the depth of the riches of the wisdom and[a] knowledge of God! How unsearchable his judgments, and his paths beyond tracing out! "Who has known the mind of the Lord? Or who has been his counselor?" "Who has ever given to God, that God should repay them?" For from him and through him and for him are all things. To him be the glory forever! Amen. Romans 11:33-36
For who has known the mind of the Lord, that he will instruct Him? But we have the mind of Christ. 1 Corinthians 2:16