The Fragrance of Peace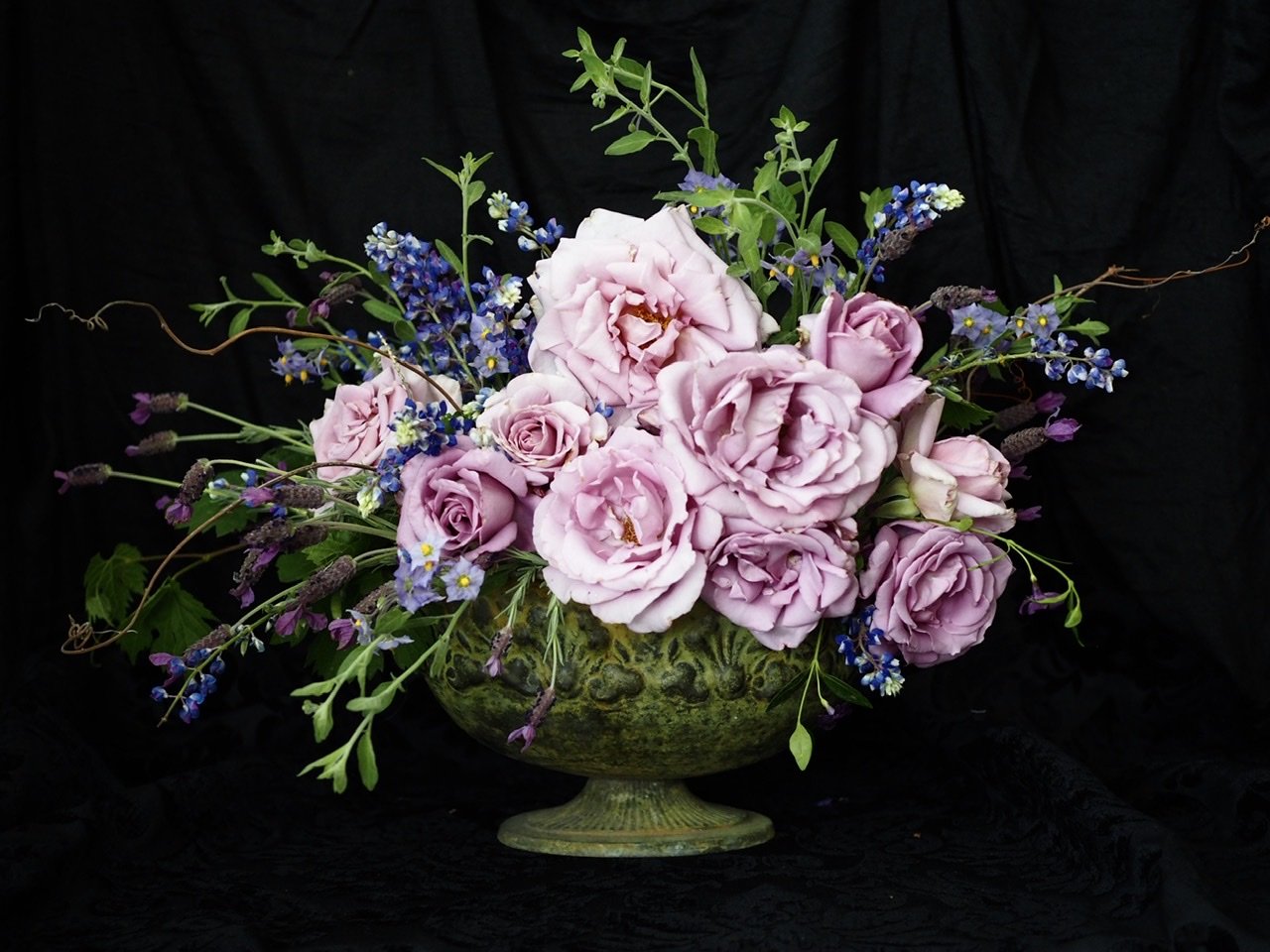 Purple represents royalty, nobility, wealth, extravagance, creativity, wisdom, dignity, peace and mystery.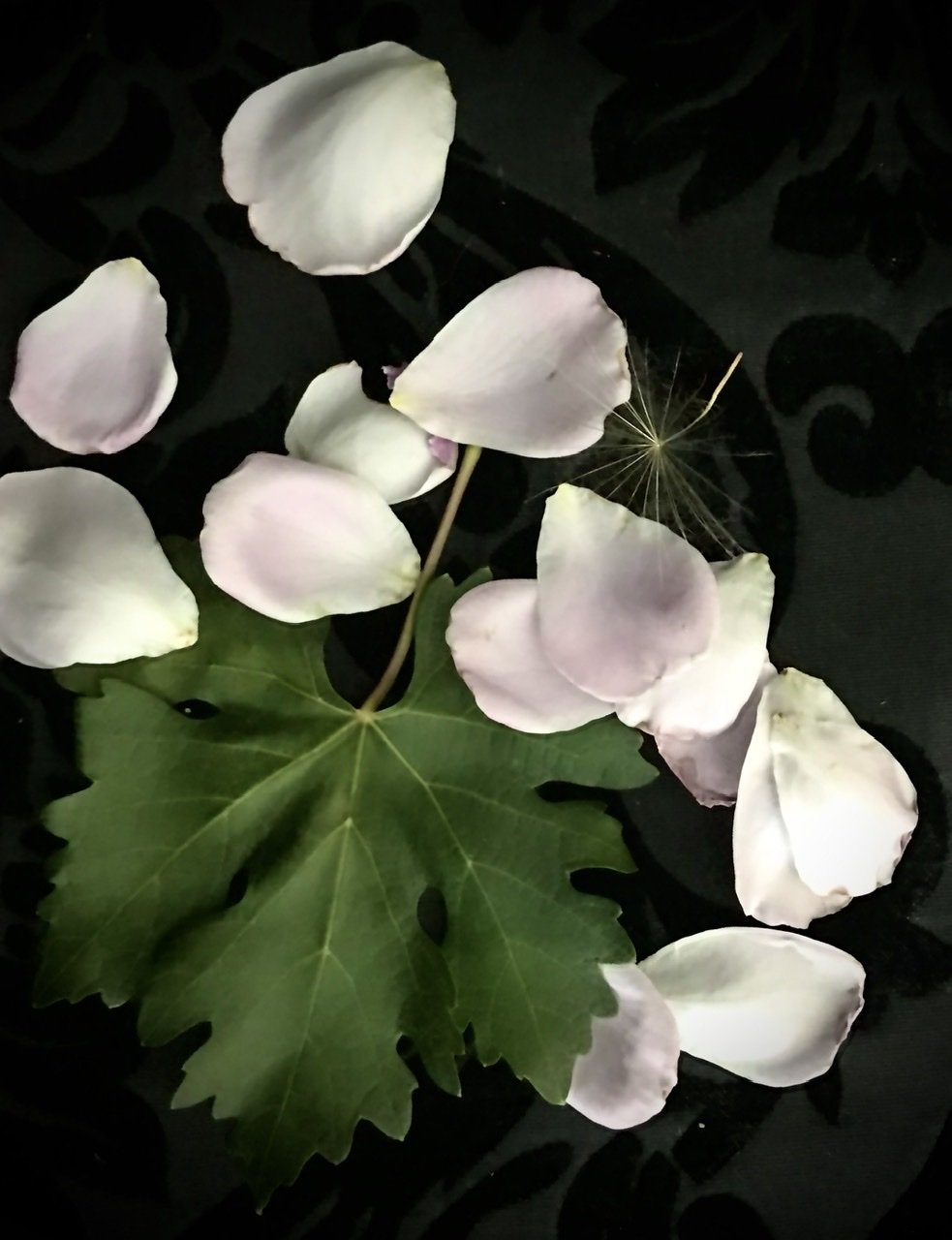 Two months since I gathered up all the purple to share with you, reminders of who we are. Two months since I felt the overwhelming joy of creation's abundance colorfully communicating for the Creator, affirming truth through extravagant beauty. Two months since my heart peacefully placed each bloom, and my soul soaked in the mystery of what God was speaking to me about us.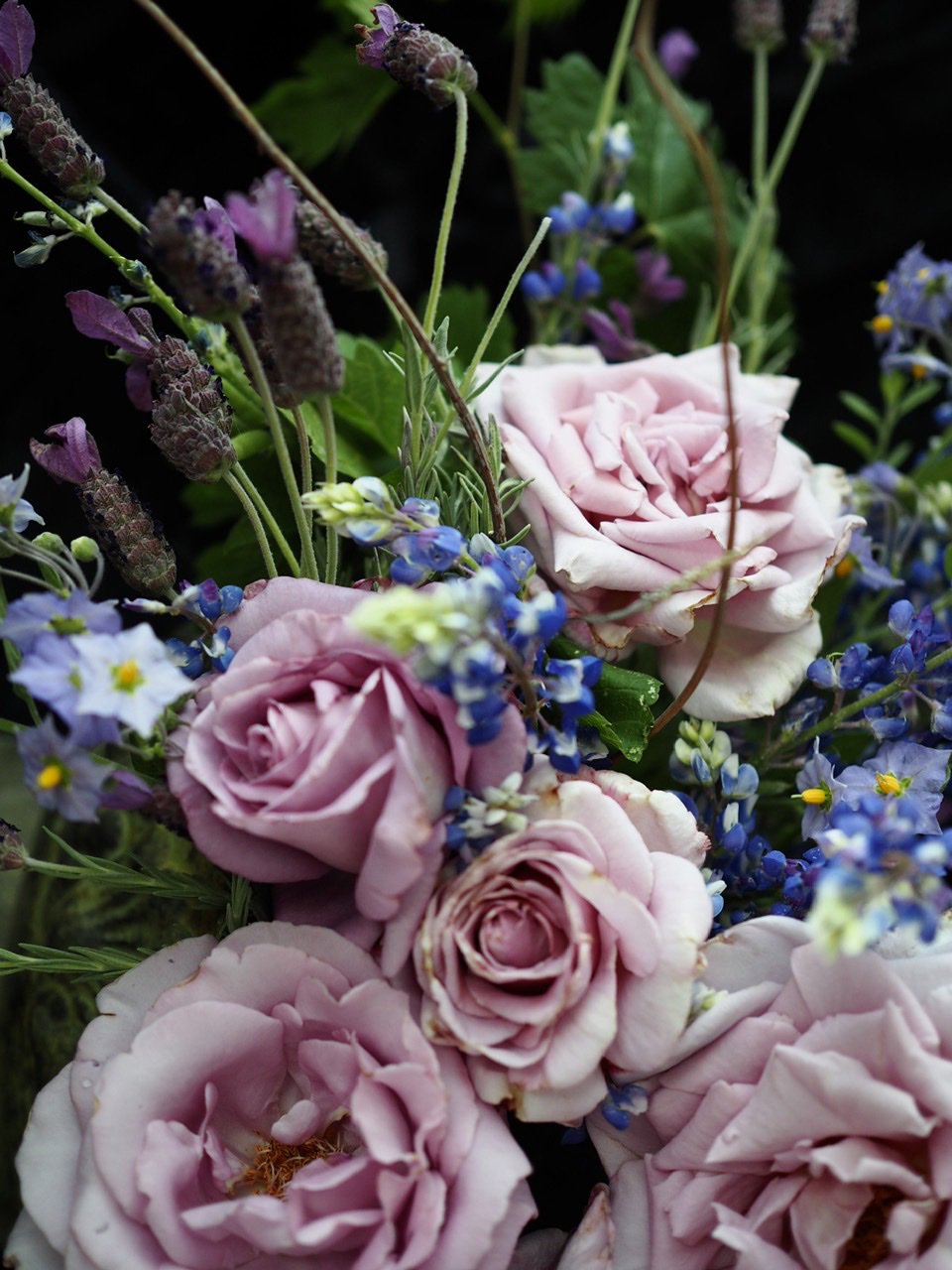 Remember, you are called royalty, created in my image. You have been invited to share creatively with me, The Creator. I have given you both the precious gift of wisdom through your relationship with Me and our experiences. My perfect plan is for shamelessness, for two to be one. My gifts are good. I offer you peace through the mystery of the Trinity.
Touching and embracing reality, I felt God providing the tangible so that we might trust that there is hidden beauty He is waiting to share in its season.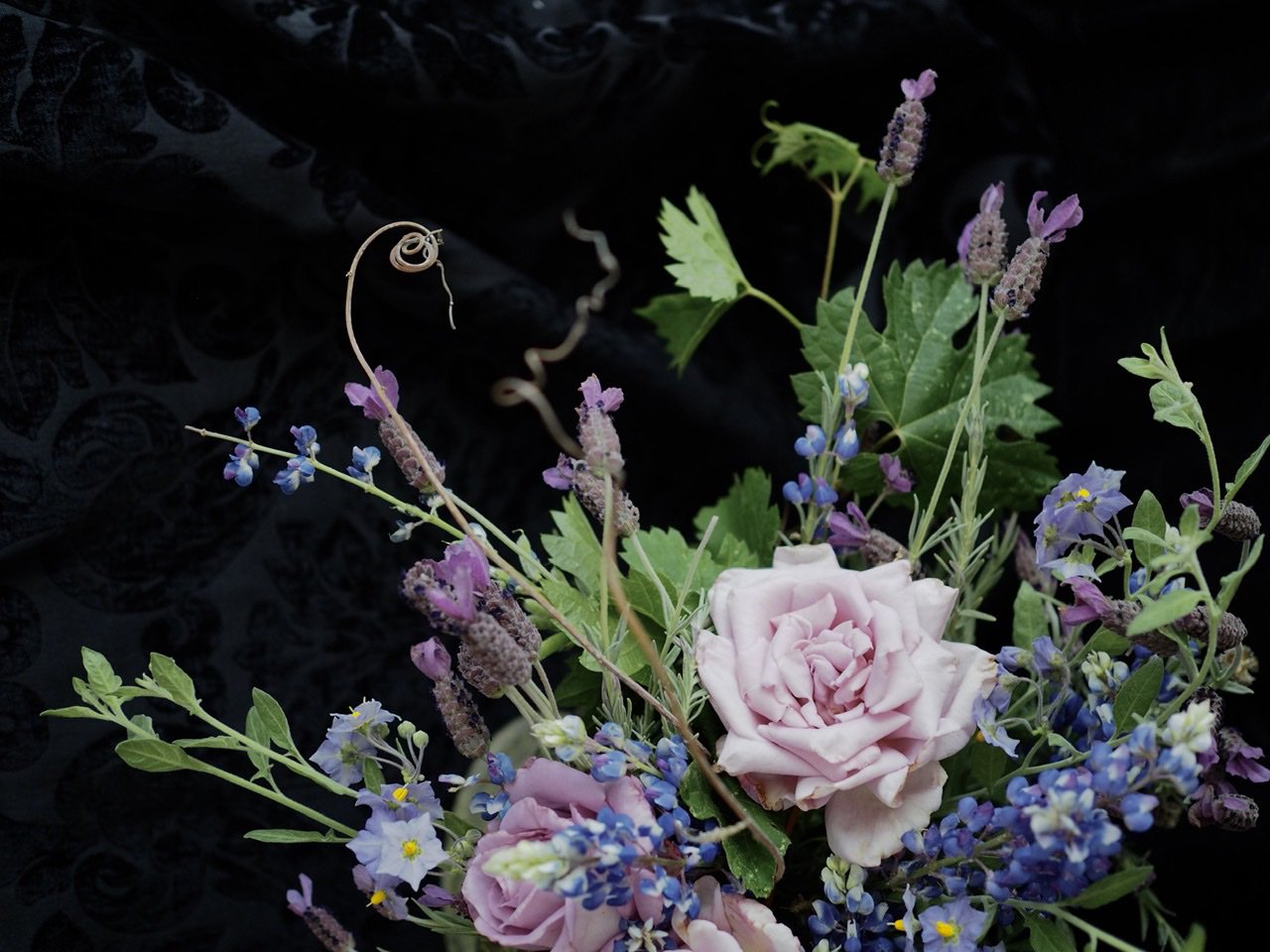 I gathered wildflowers flowers I had neither planted nor watered, unwarranted gifts, fragrant lavender carrier of peace , garden carpet reminiscent of footfalls in Eden and lavender roses.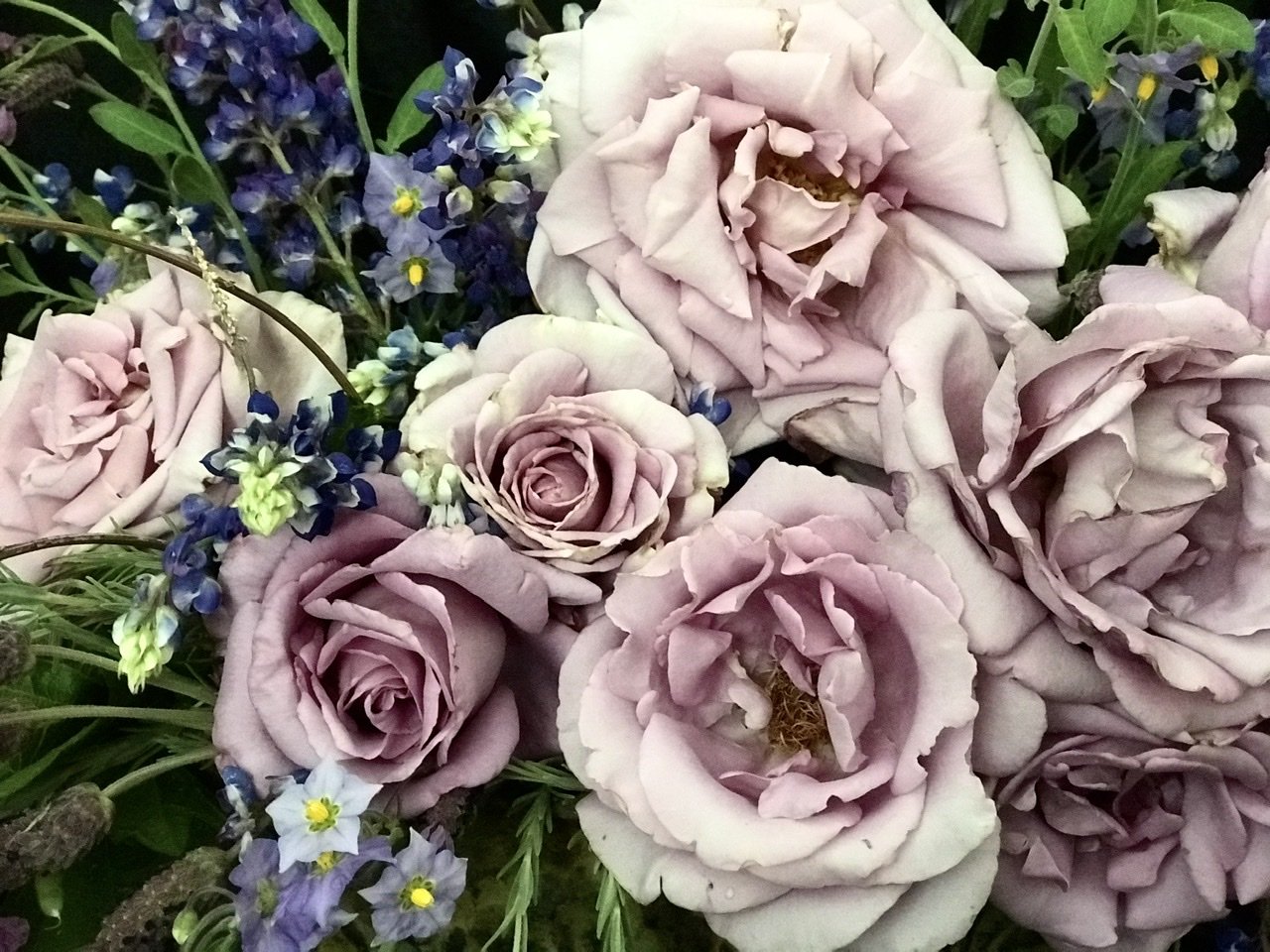 Lavender roses representing majesty, splendor, romantic adoration and love at first sight.
First sight, your beautiful blue eyes, me in my brokenness, you in your integrity and God's perfect patient plan, hidden beauty waiting for its season. This is our undeniable story.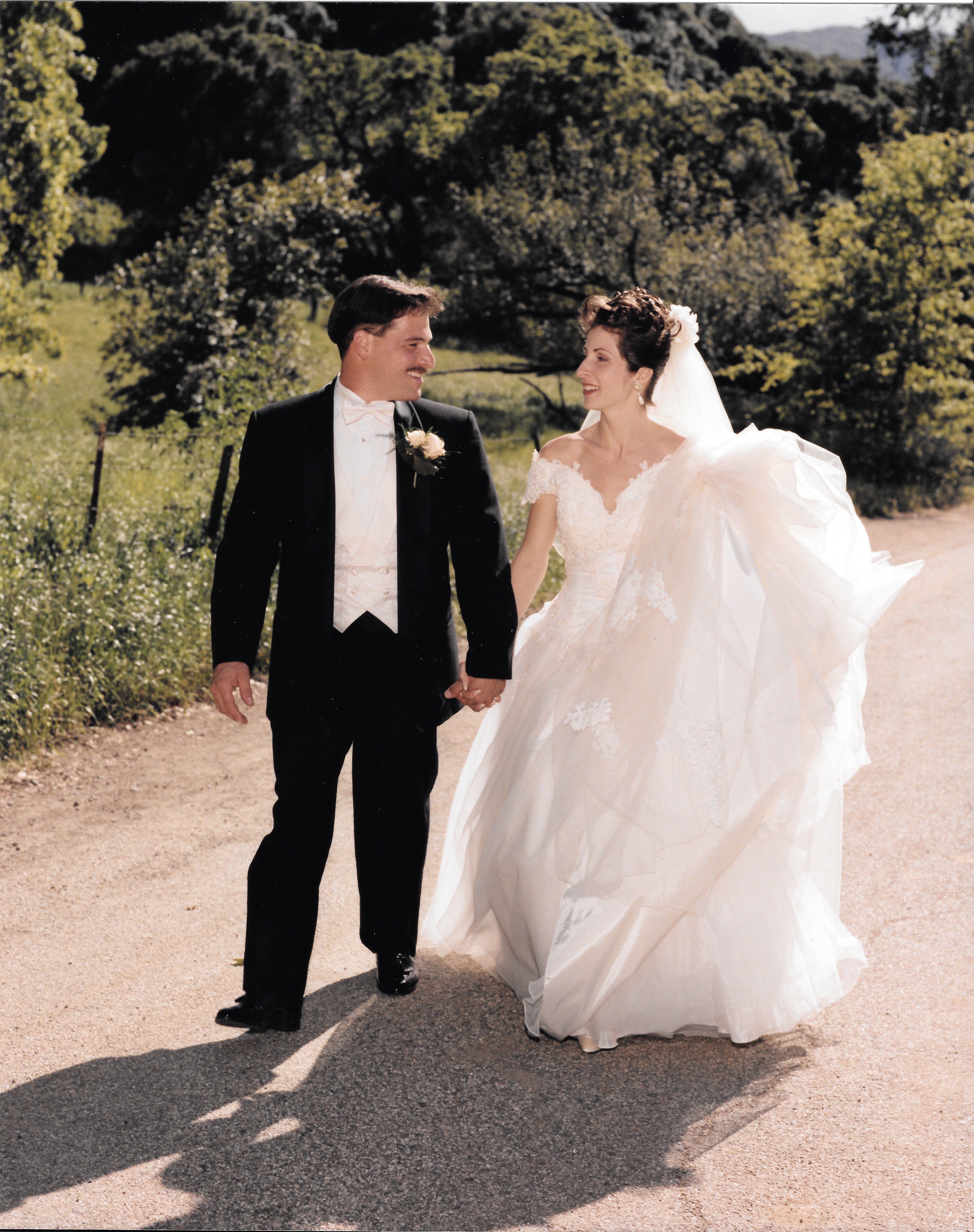 Love at first sight, God's heart toward each of one of us.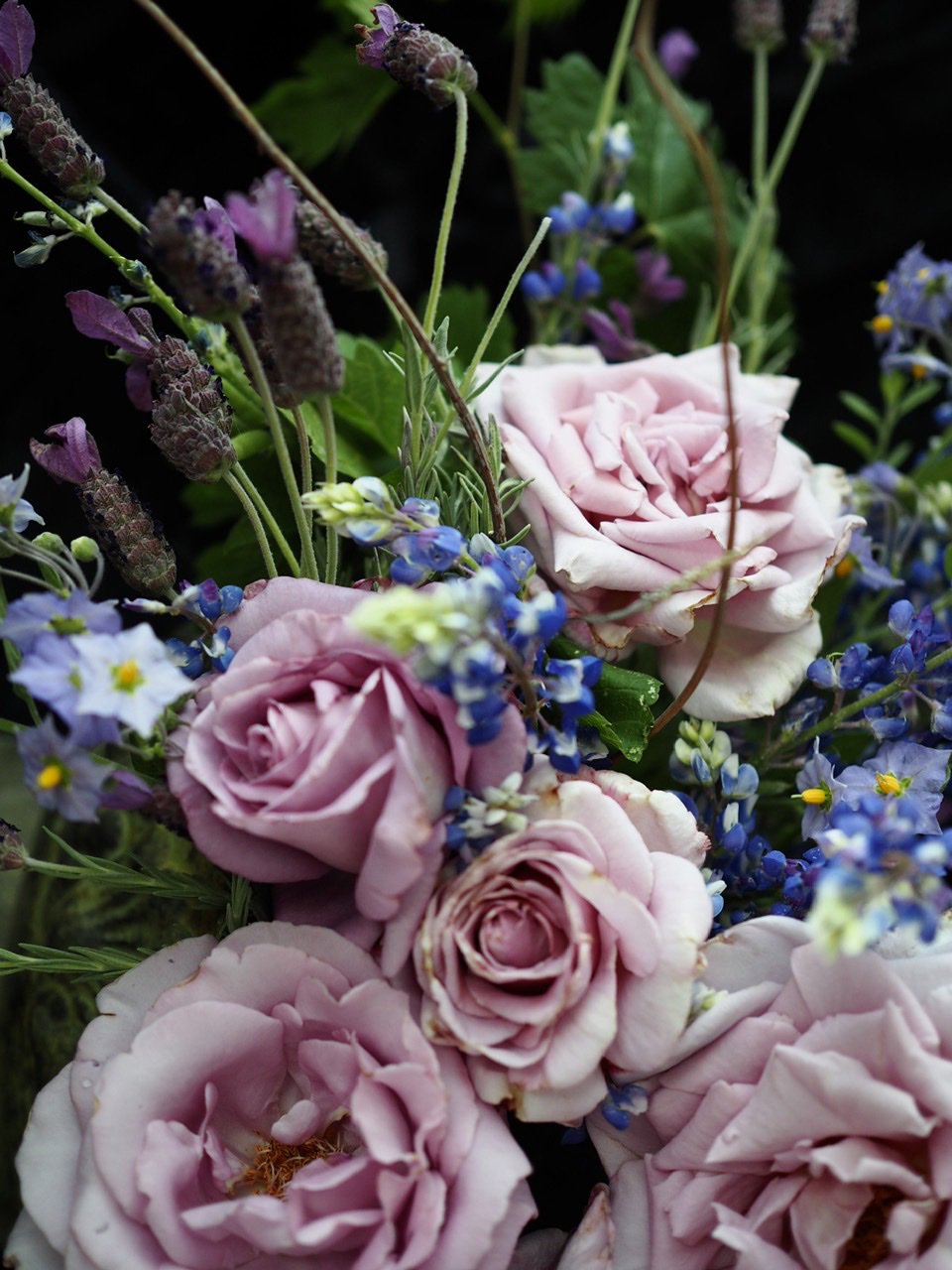 Gathering from what God had created , and we cared for, the result was evident-abundant elegance. I breathed in the fragrance of the outcome of the three of us working together. As I took in the layers of complexity, the textures and hues, the intricate design of each flower, I was awestruck at the mystery of the holy union we are a part of.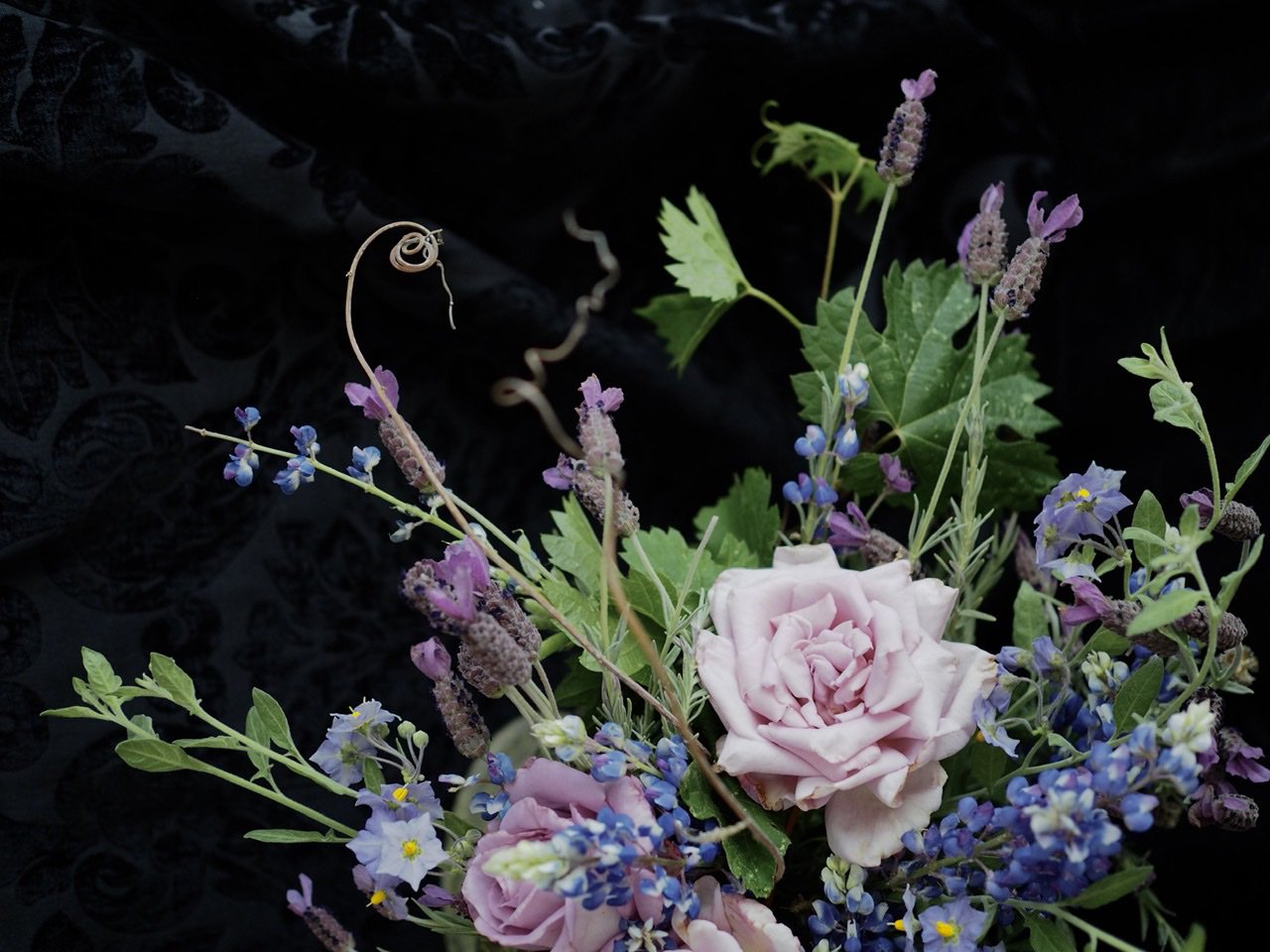 The last addition I was compelled to add were two arms outstretched. Vine tendrils reach out to grasp that which will lead them heavenward, to support their precious promised fruit; reminders of the purple grapes yet to come, of the seasons tied together, of your outstretched arms praying, reaching to the Father, praying for us always.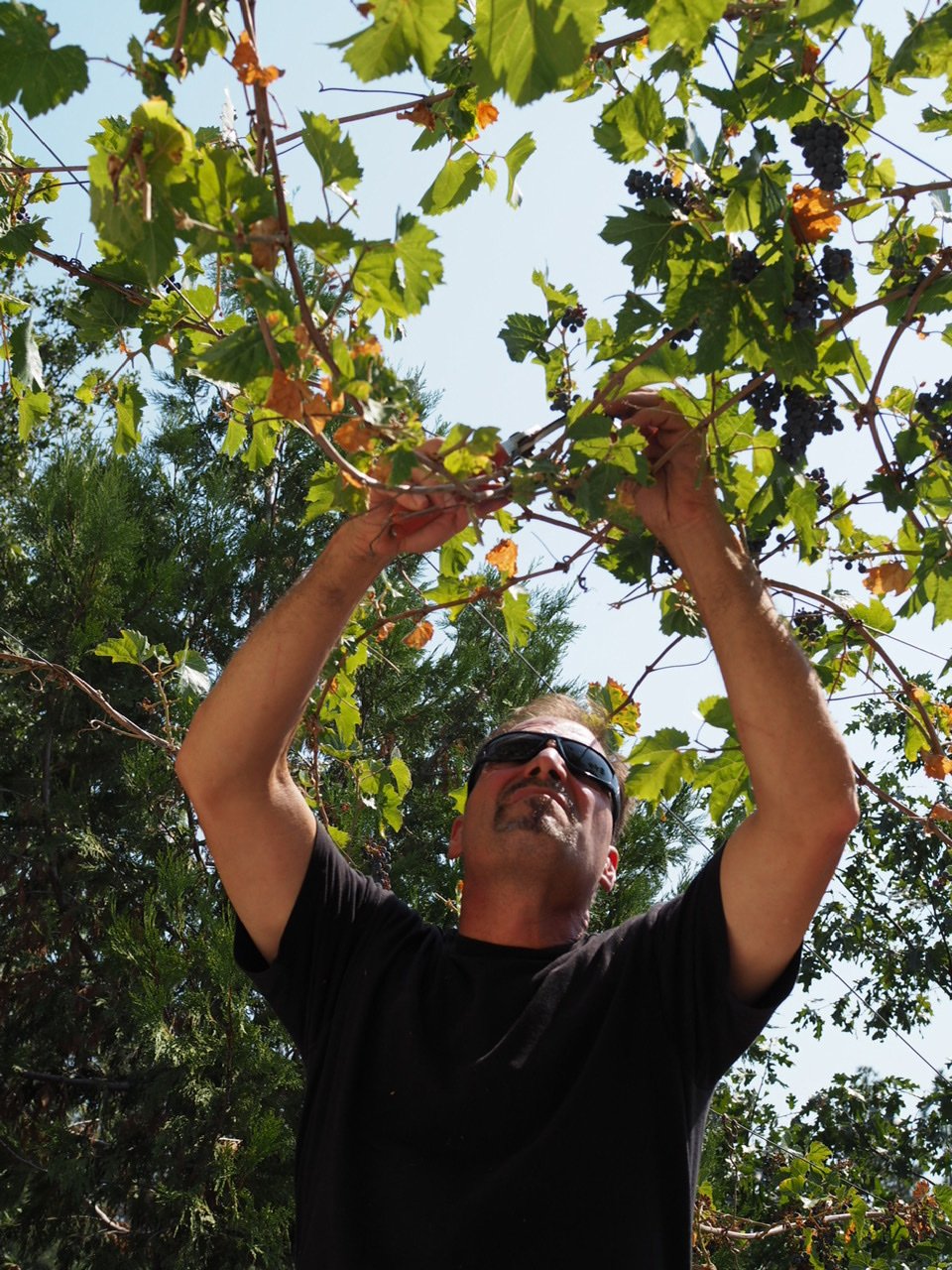 Two months and my aching heart is searching.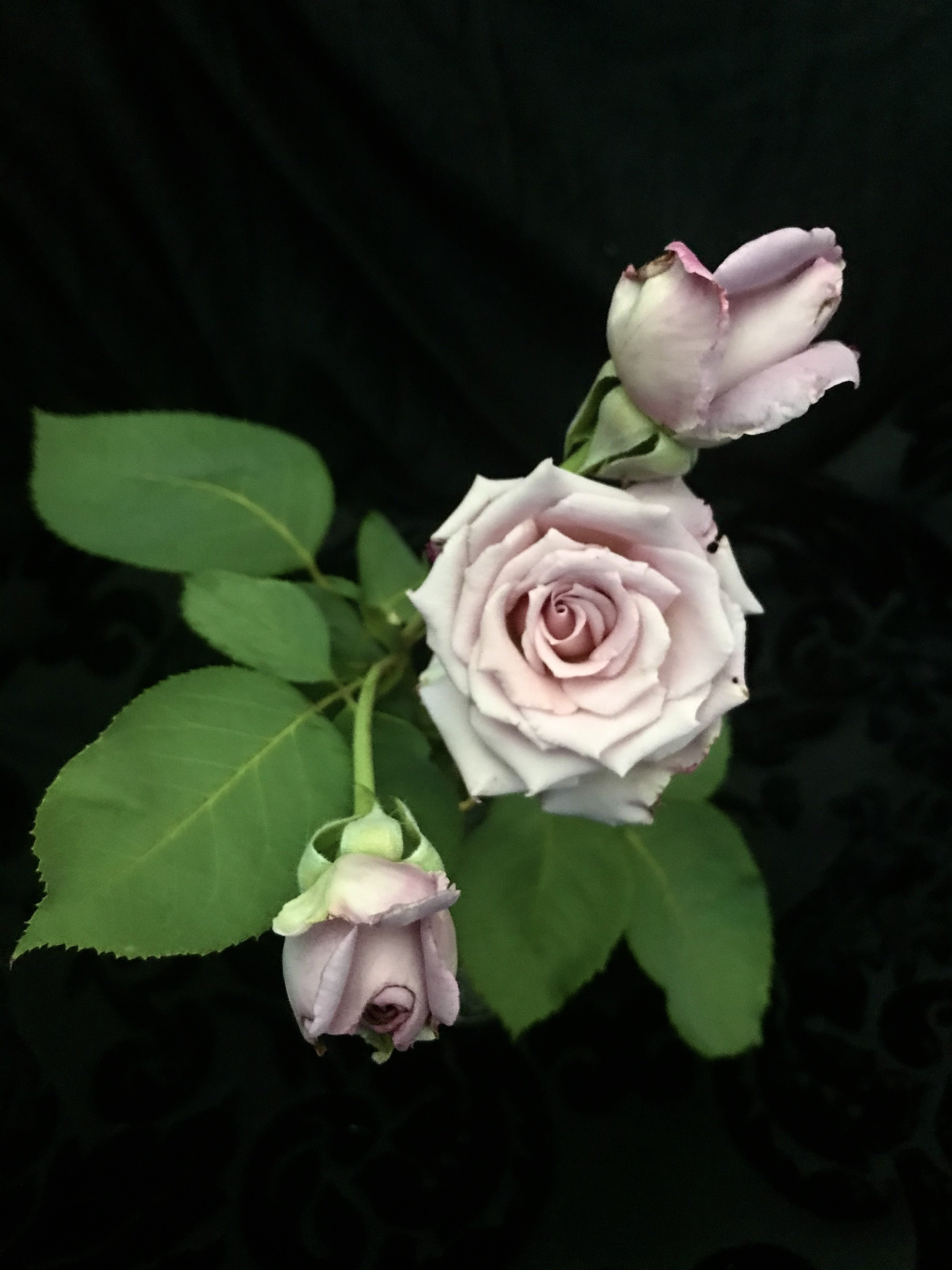 Three lavender roses are the only messengers in our garden which my Creator has ordained for this moment. The eternal beauty of you and I and God at the center.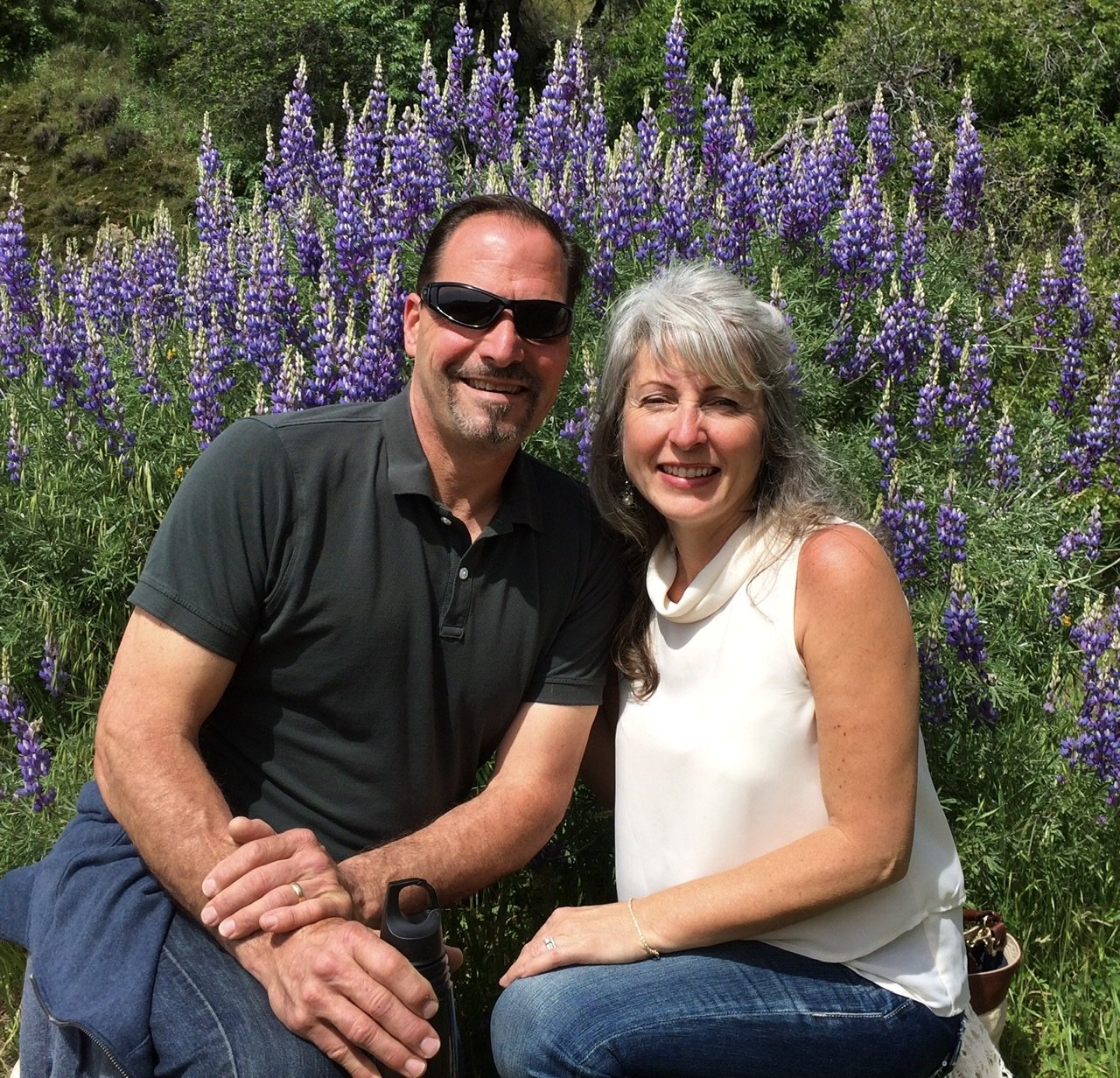 And the fragrance of peace wafts over the agony.
….your name is like perfume poured out." Song of Solomon 1:3
"Finally, brothers and sisters, whatever is true, whatever is noble, whatever is right, whatever is pure, whatever is lovely, whatever is admirable—if anything is excellent or praiseworthy—think about such things." Philippians 4:8
"The coming of the kingdom of God is not something that can be observed,nor will people say, 'Here it is,' or 'There it is,' because the kingdom of God is in your midst."- Jesus, The Gospel of Luke
"For this reason, since the day we heard about you, we have not stopped praying for you. We continually ask God to fill you with the knowledge of his will through all the wisdom and understanding that the Spirit gives,so that you may live a life worthy of the Lord and please him in every way: bearing fruit in every good work, growing in the knowledge of God, being strengthened with all power according to his glorious might so that you may have great endurance and patience, and giving joyful thanks to the Father, who has qualified you to share in the inheritance of his holy people in the kingdom of light. For he has rescued us from the dominion of darkness and brought us into the kingdom of the Son he loves, in whom we have redemption, the forgiveness of sins." from Colossians 1
So God created mankind in his own image, in the image of God he created them; male and female he created them. Genesis
This is a profound mystery