Sacred Valentine Blossoms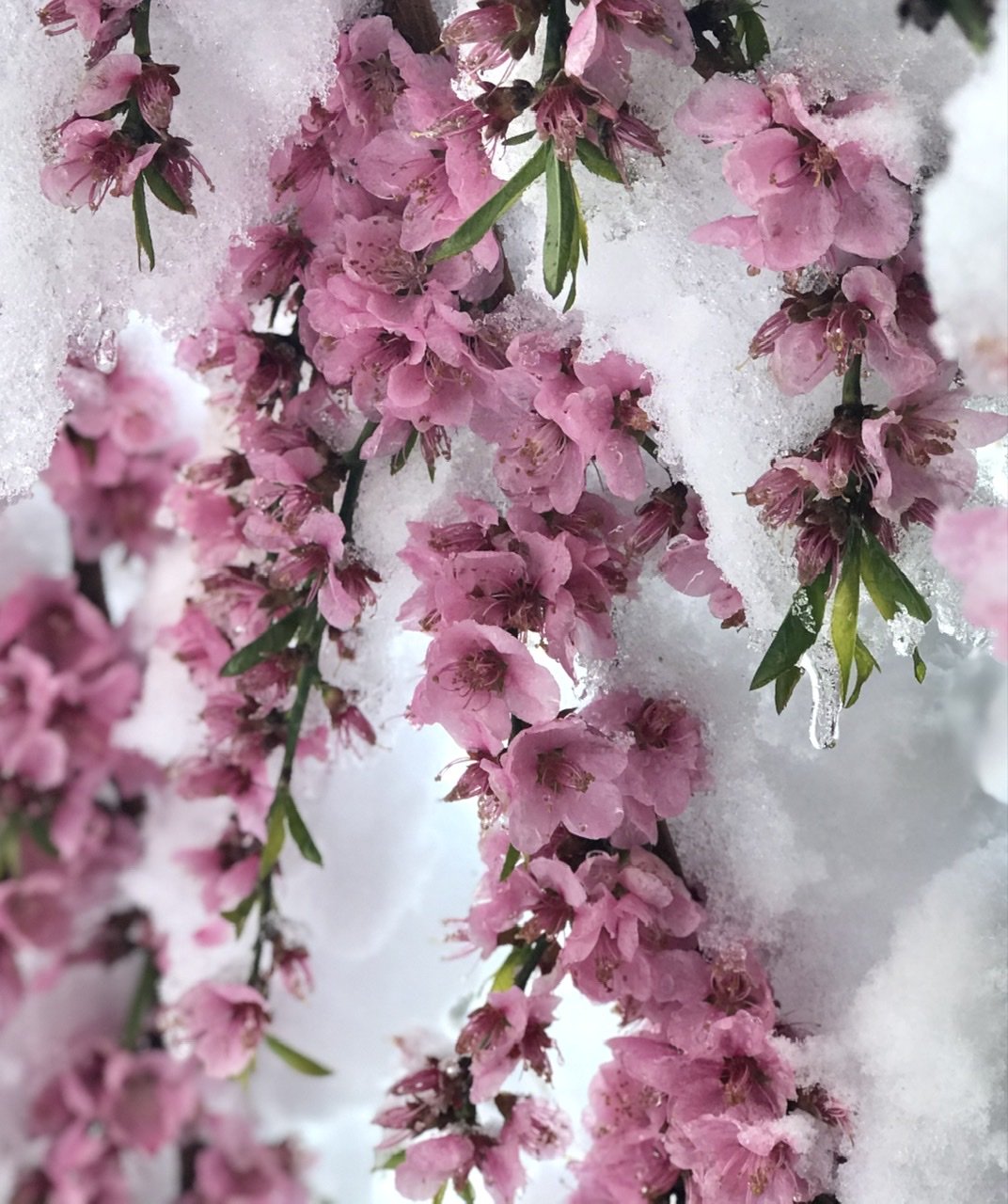 These precious Valentine memories are frozen in fate, like blossoms under the snow,
delicately vulnerable,
glistening in the grief,
and full of pure tender romance.
My husband watched me as I captured these images. He listened to my confusion in the poetry I saw revealed in nature's glittering floral arrangement, the beauty and the loss I felt.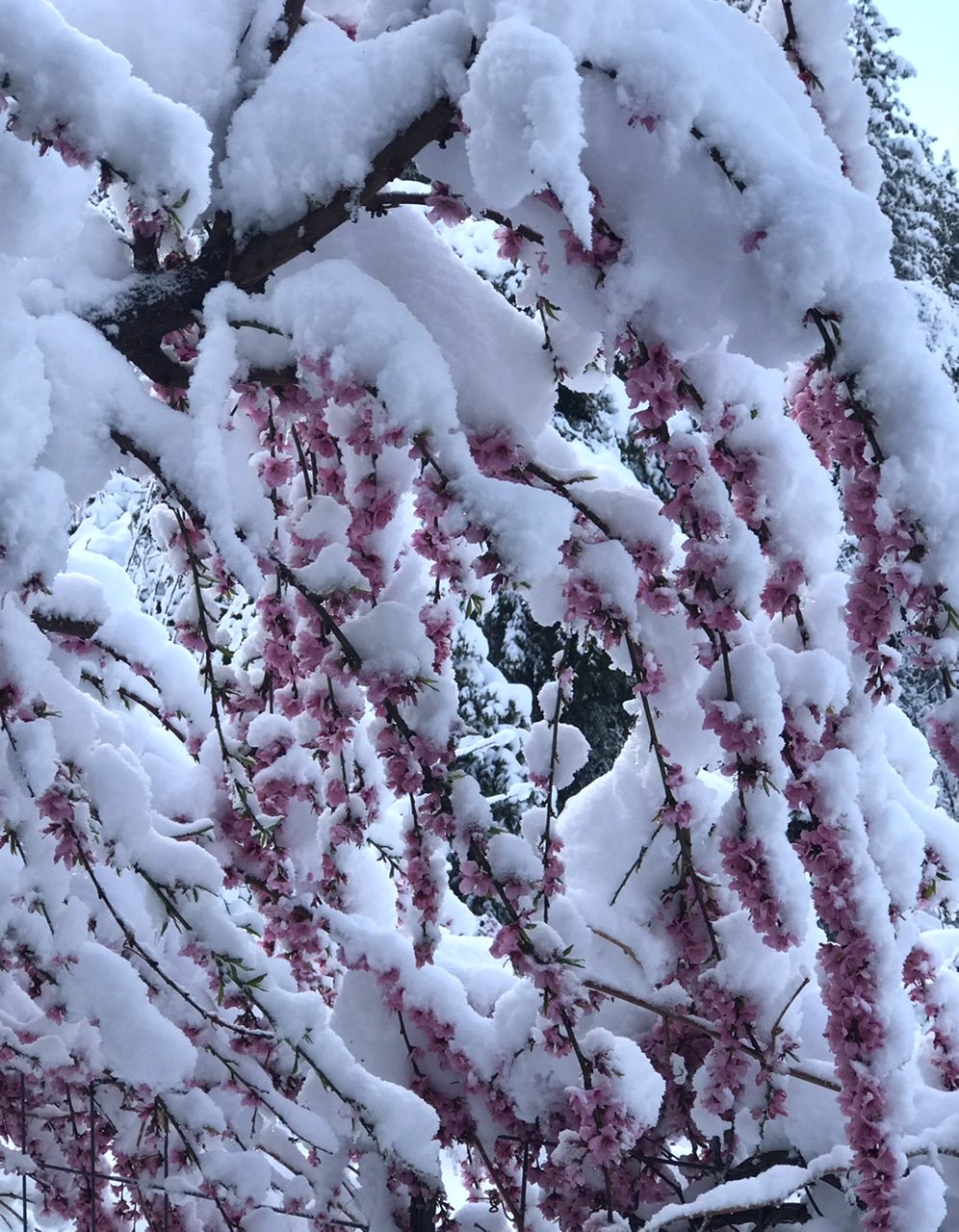 Abundant and fragile, I marveled at the countless possibilities the blooms represented. I swallowed hard the reality of our own surrender to nature's storms. I saw the glittering tears mingling over the irony.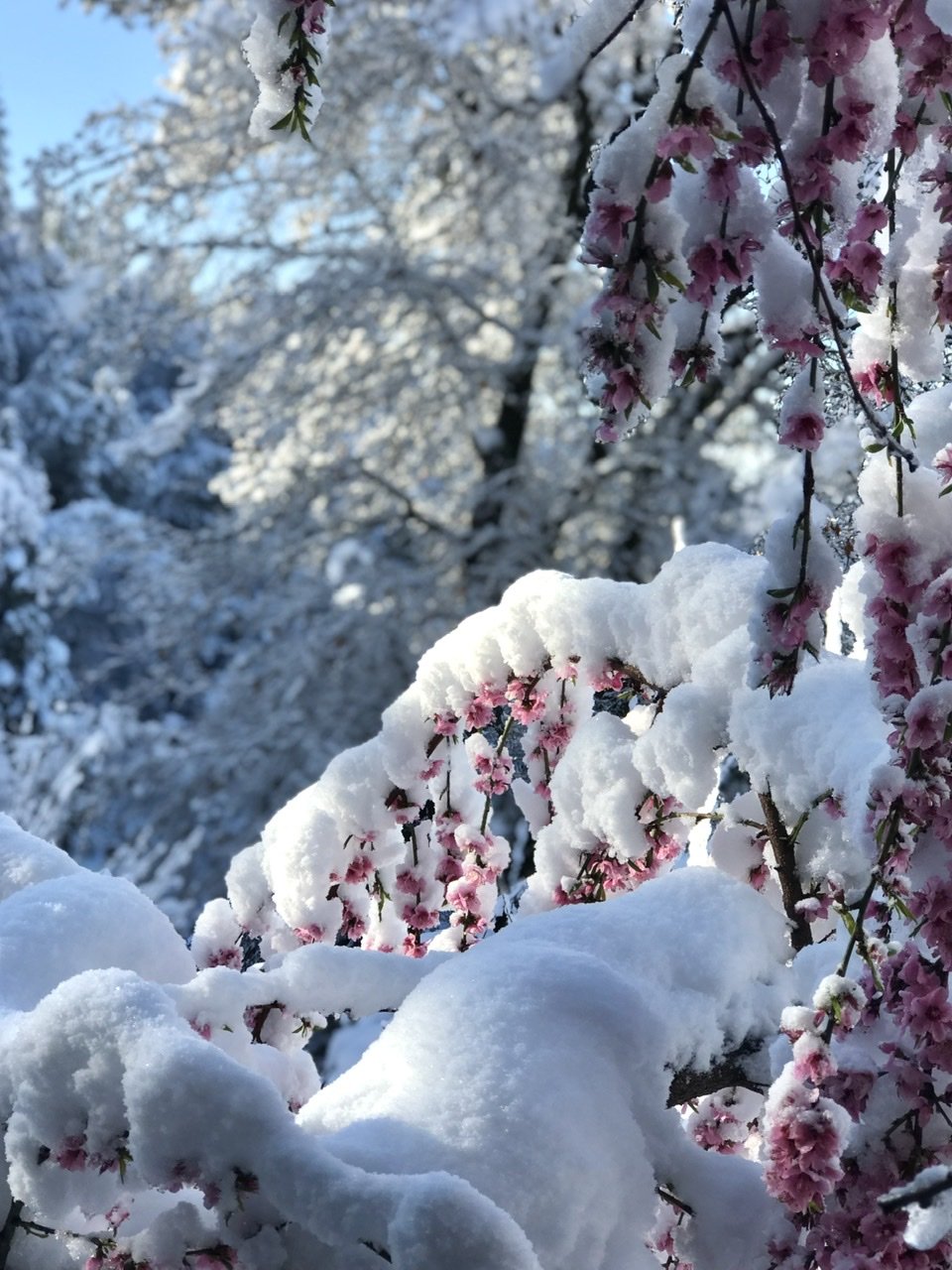 Draped in diamonds, our beloved blossoms bloomed elegant under the sparkling blanket gifted in the night. How could this wintry heaviness add such beauty? How? In the chill I both grieved and hoped. I grieved the loss of future fruit and hoped some would be protected and saved.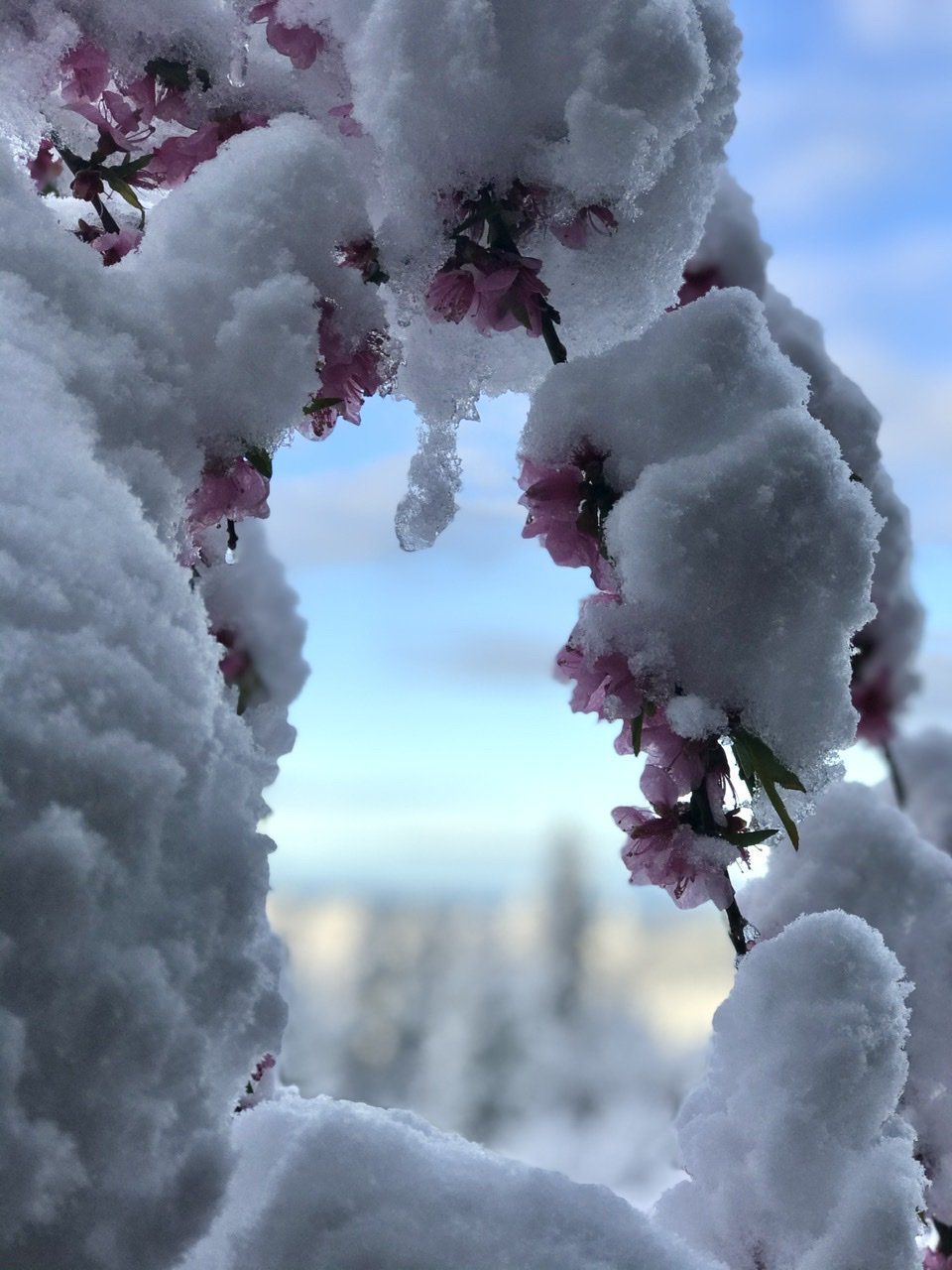 My heart was immediately forced to forgive what I knew was being sacrificed in order to take in so much beauty. There wasn't time to wrestle with the anger or regret of lost expectations.
Such lessons now to be pondered.
From the window he smiled and watched me try to capture every blushing radiant moment.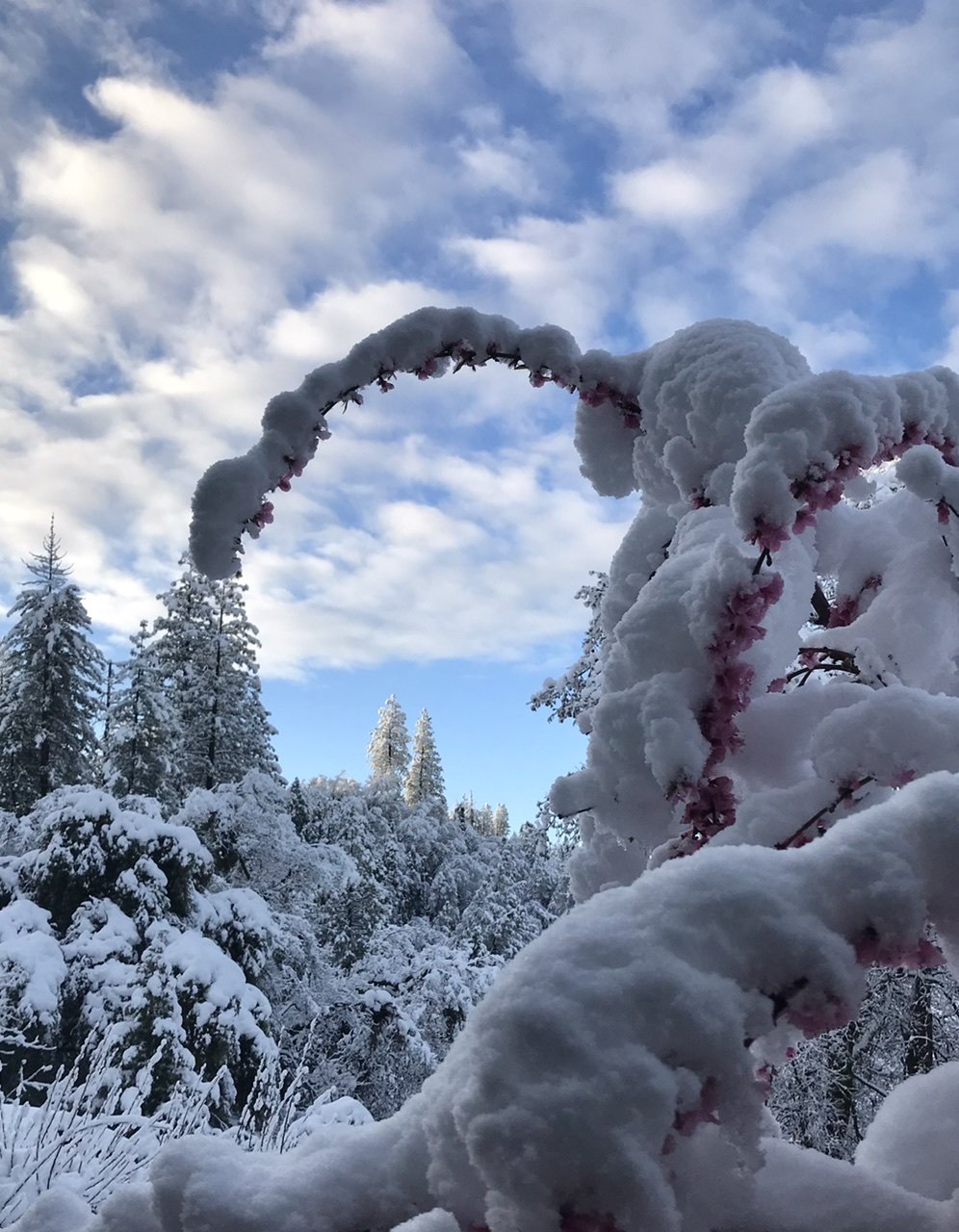 As always, he offered to frame the complicated art in my soul in his peace and security, wrapping me up in his loyal love. He watched my wrestle and extended his strong hand, held me to his chest, to his heart and quieted the poetic tempest inside me. There ever our composition shone harmoniously, ablaze with calm…..
Last Valentine's Angelo surprised me with an overnight trip. The kids were happy to wave goodbye to us knowing how much we would enjoy their Dad's secret. Driving away from our fairytale mountaintop home, he slowed down as we passed his vineyard, his careful gaze habitually assessing if everything was ok. This faithful pause communicated his heart toward all of us, always wanting to make sure we were ok. My heart rested secure in that pause.
Visiting about our kids lives and the challenges we were facing that season he apologized that we were in a rental car and not in our new car. He had tried so hard have our car ready for this trip. The kids and I had laughed about the loaner car and dubbed it the "sleezemobile" because it smelled like too much cologne and belonged in a Maffia movie. But I wasn't dissappointed and let him know that. I felt so happy to be getting away with him and told him so,
"It's ok. We just need to get away once a month, just the two of us. For us. This was a good idea."
I can see his smile as he drove in that affirmation. I didn't know where we were going, but it didn't matter. We were together, and that was enough. It was all so peaceful.
The California landscape drifted by while love songs played and the car was filled with the feeling of being happy to be us.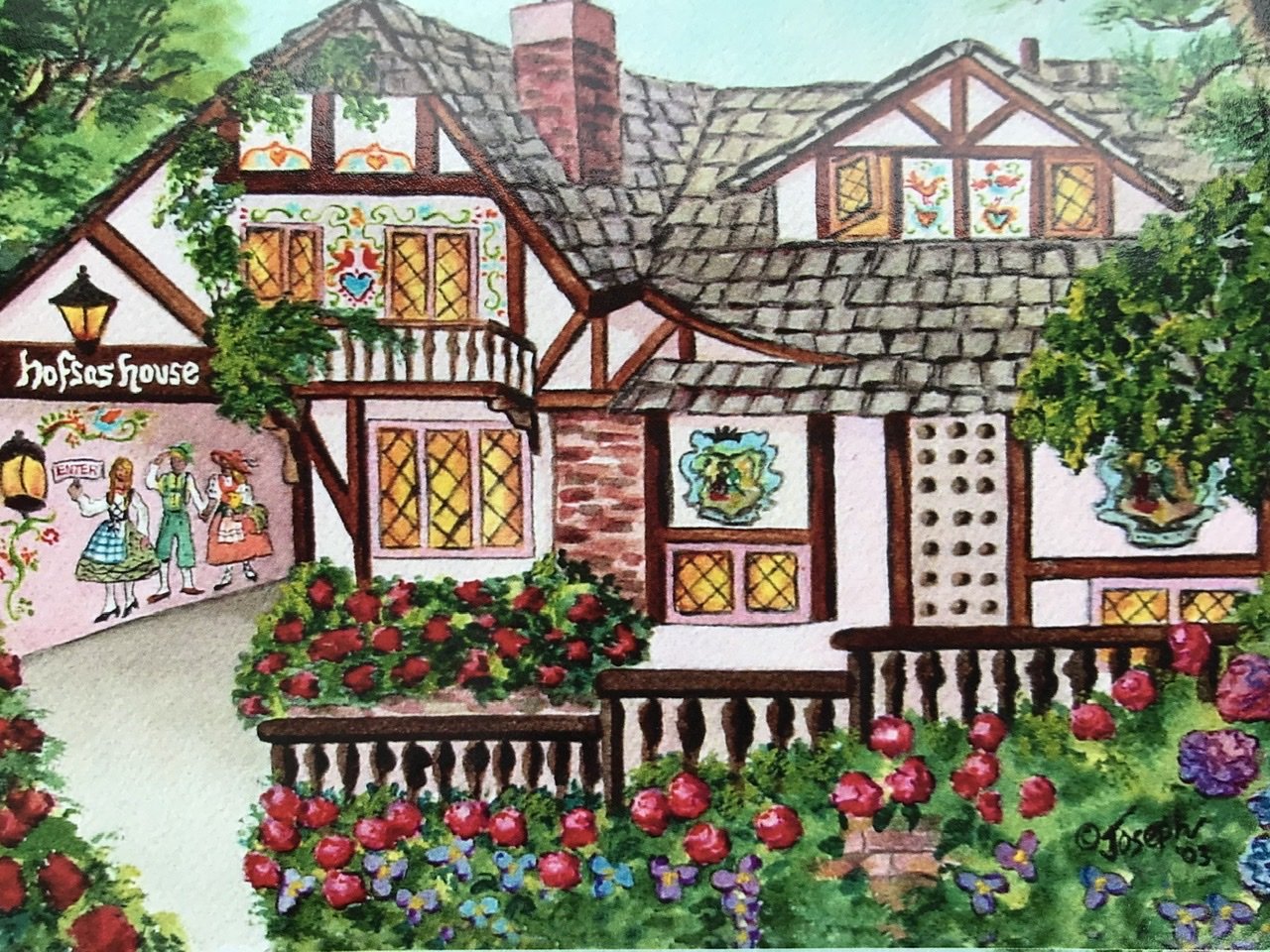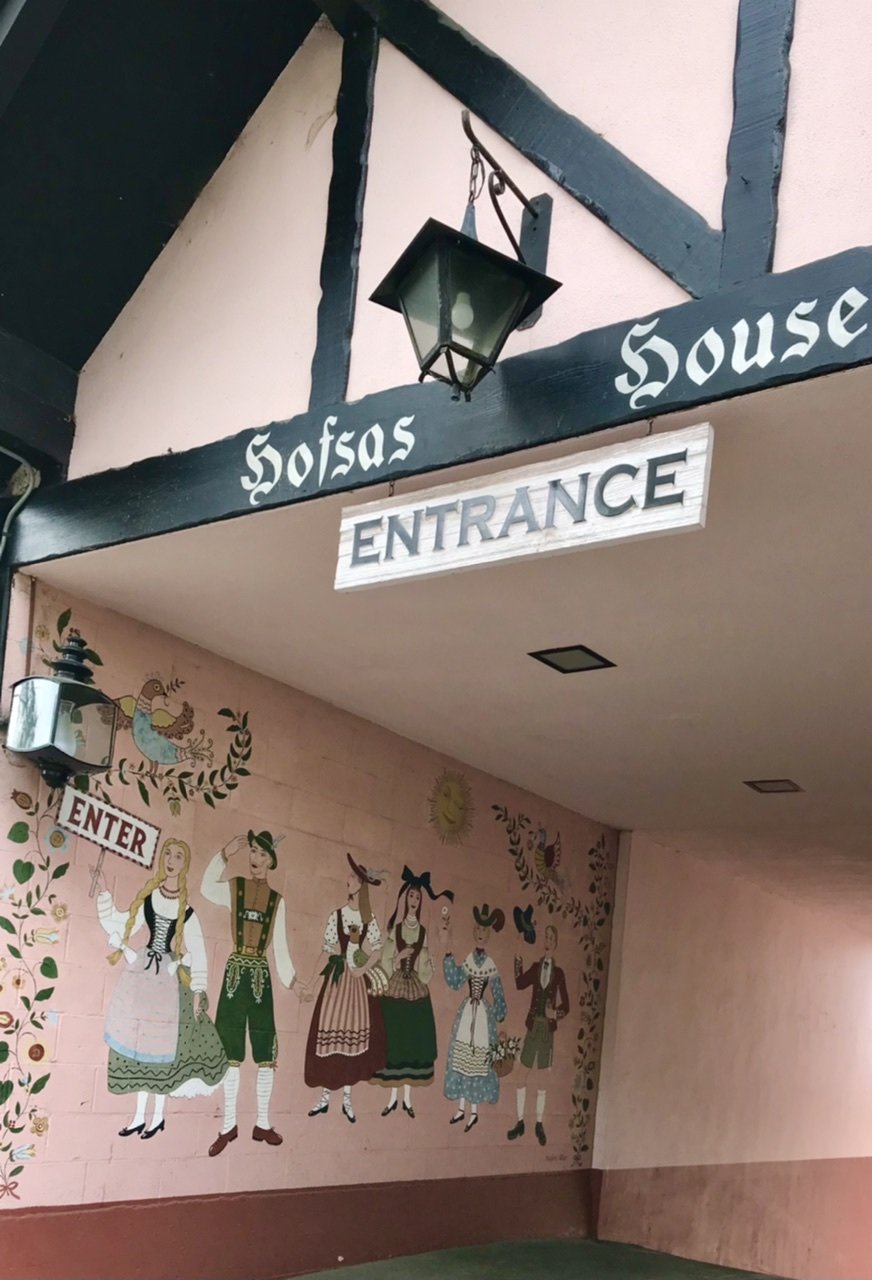 We arrived at the most delightful Bavarian Inn where charming architecture, lovely murals, medieval crests and blooming flowers welcomed us. Friendly Old World characters and warm words were painted on the entrance, inviting us to enter into a whimsical weekend. The hospitality was as lovely as the Inn's history. My husband knew how much I would appreciate swimming being part of the experience, so he found the one hotel in Carmel that was available with a pool. After enjoying a swim, we relaxed in the sauna.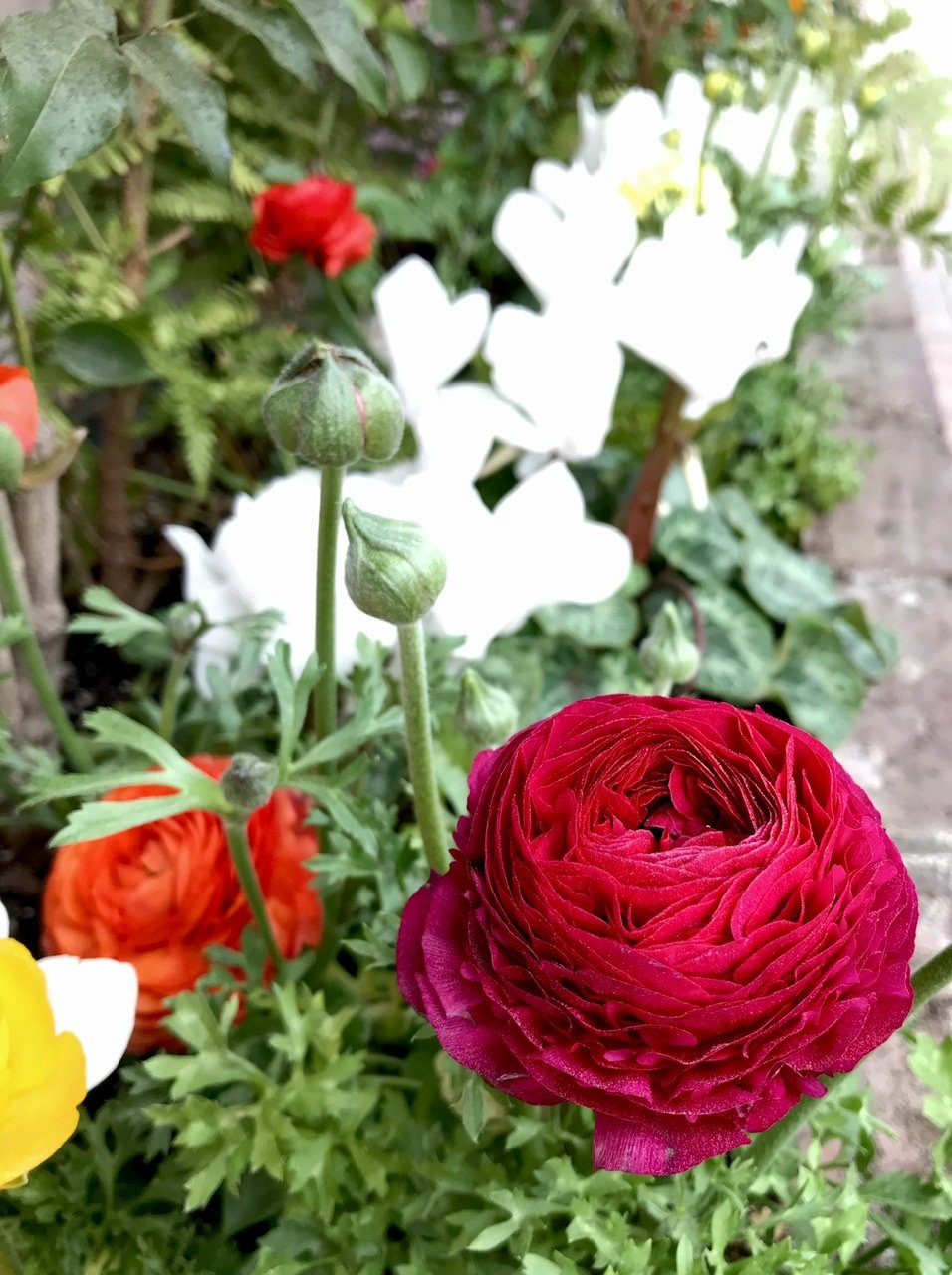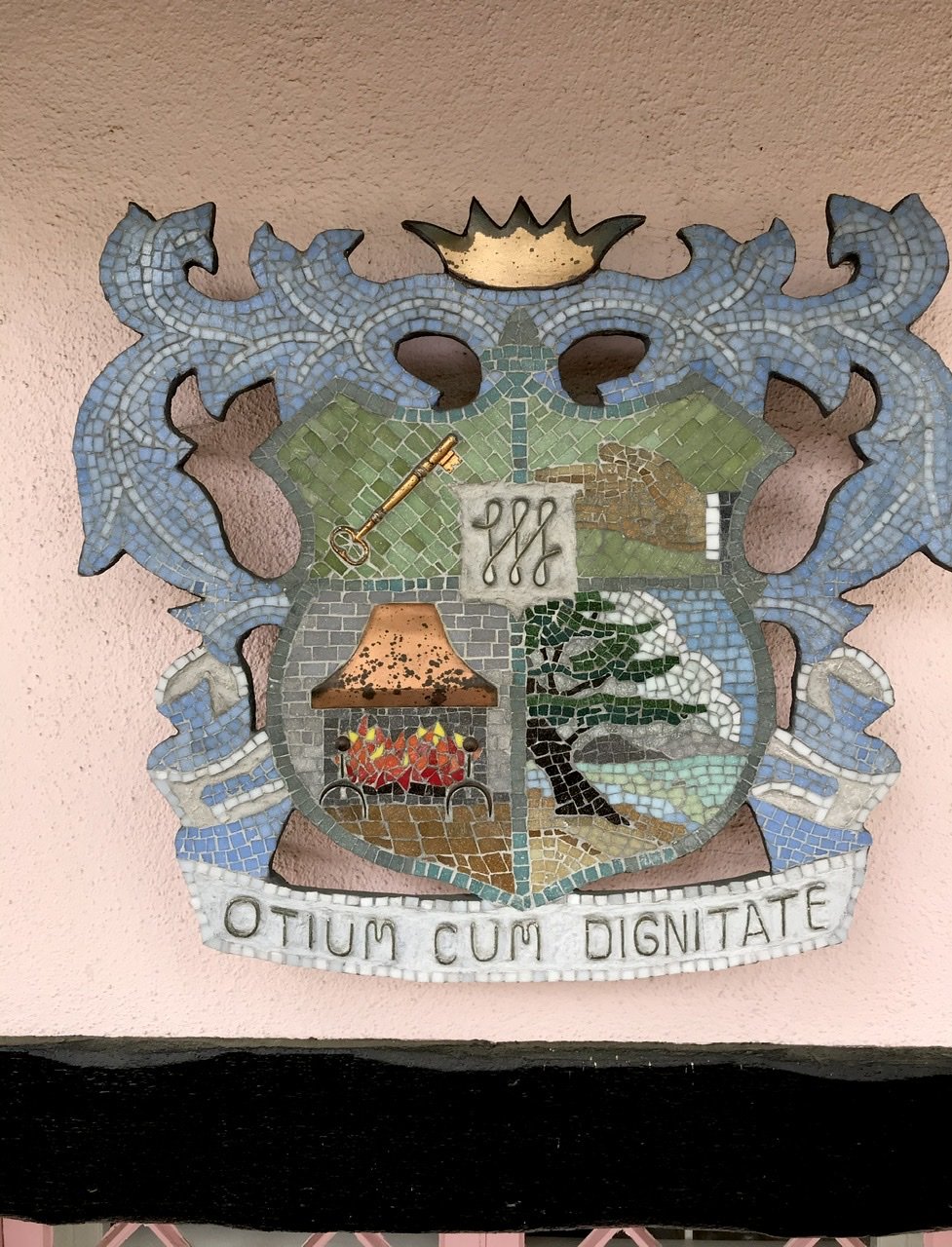 We have celebrated so many special occasions in Carmel. It has always been one of my favorite places to be with my sweet husband. Never having experienced this delightful retreat, I hoped we could make our new find a regular destination. Tucked just a few blocks from the village, the quietness and convenience was perfect.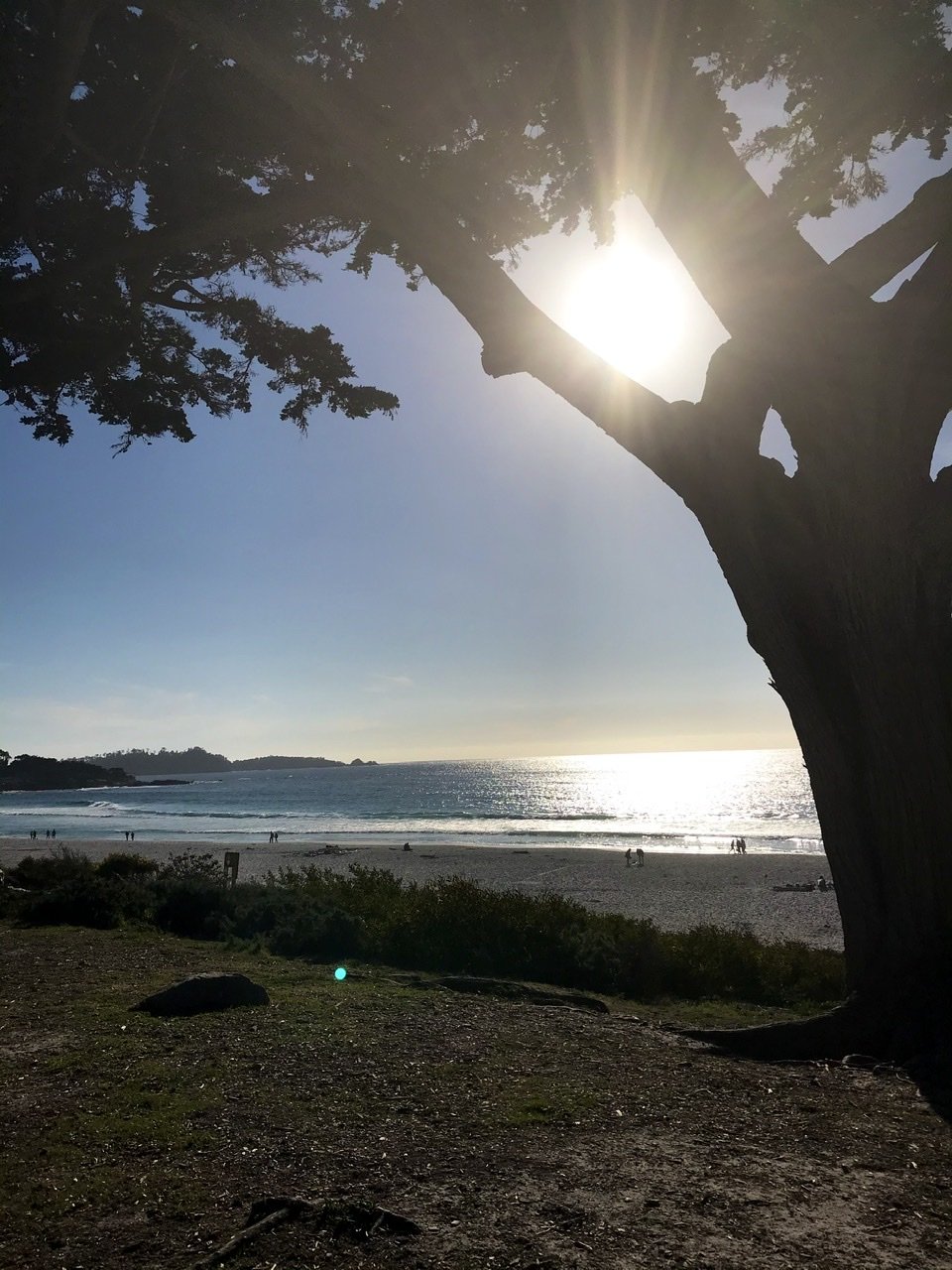 We had a light lunch at our favorite restaurant, walked in the beautiful, sunshiny weather, breathing in the glorious ocean air, and were inspired by the woodworking and art in the nearest shops.
Serenity surrounded us as my husband embraced me with his Carmel surprise. On previous visits, shops and galleries had played a huge part of the rejuvenation we had sought, escaping and being inspired by all the creativity.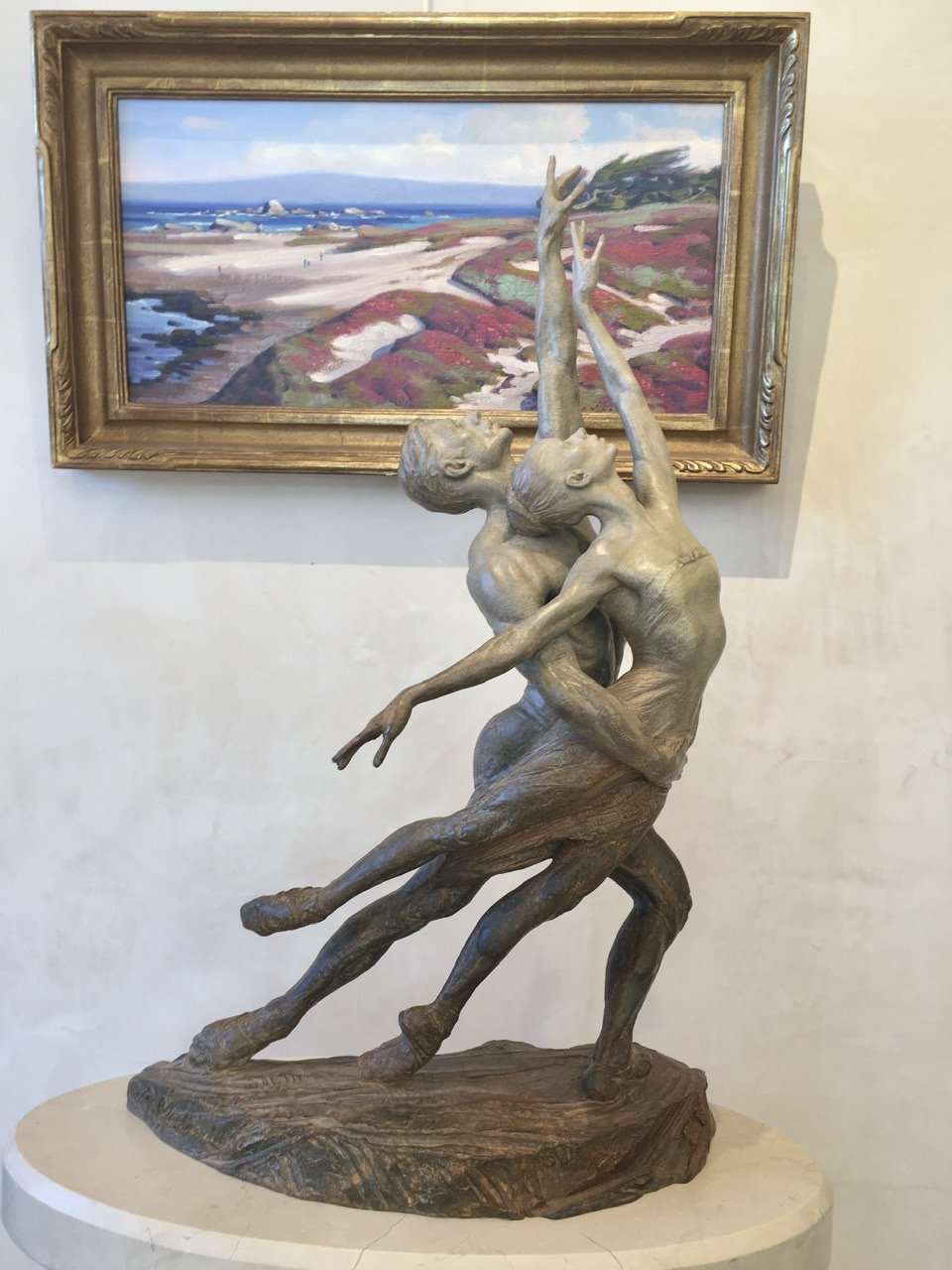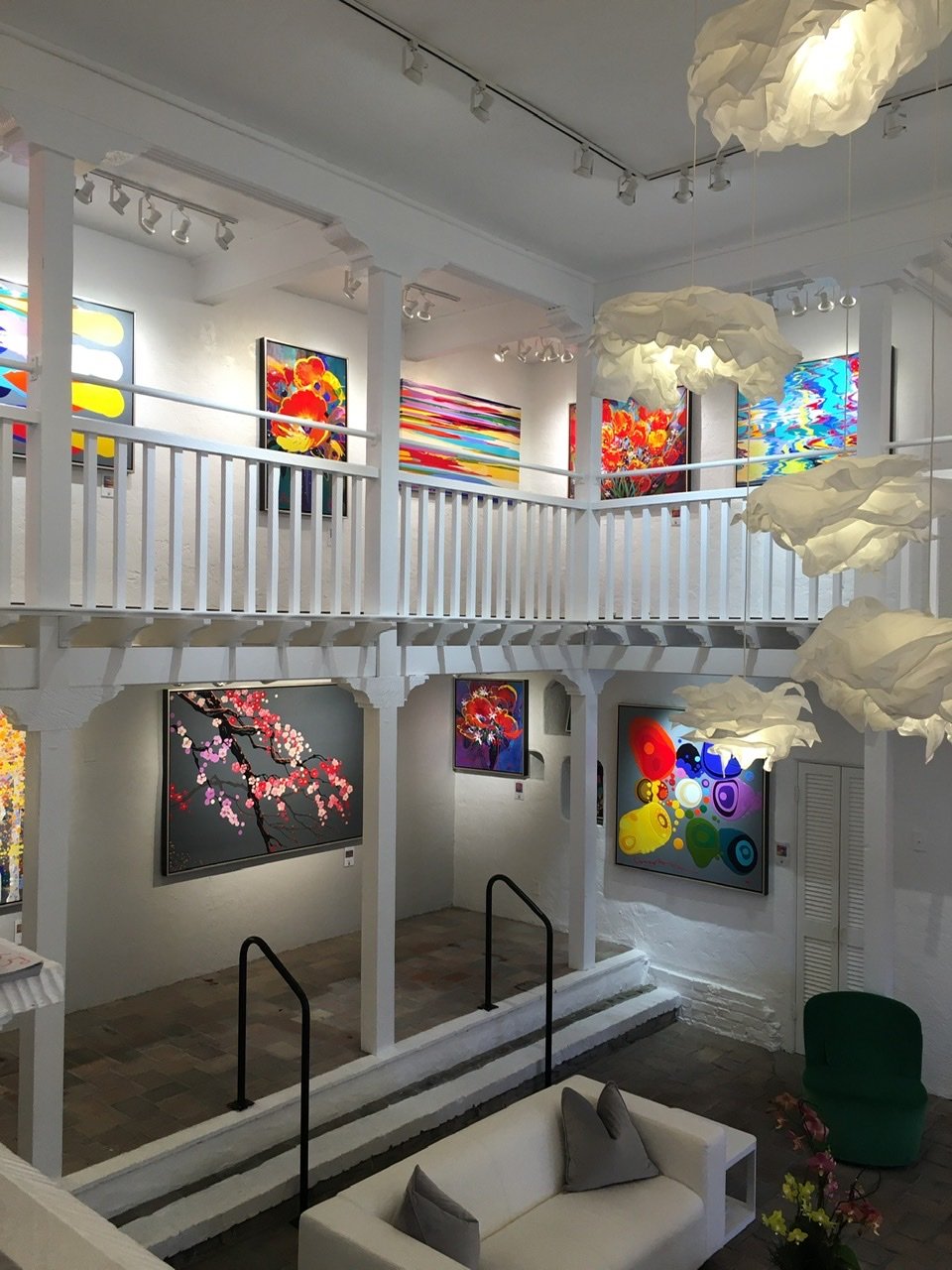 This visit, I was content to just be with him, relaxing and walking, holding hands surrounded by treasured memories.
I shared my musings with him and he smiled. We walked through the village and to the beach, through the neighborhoods and back, stopping to toast to our love with the best champagne.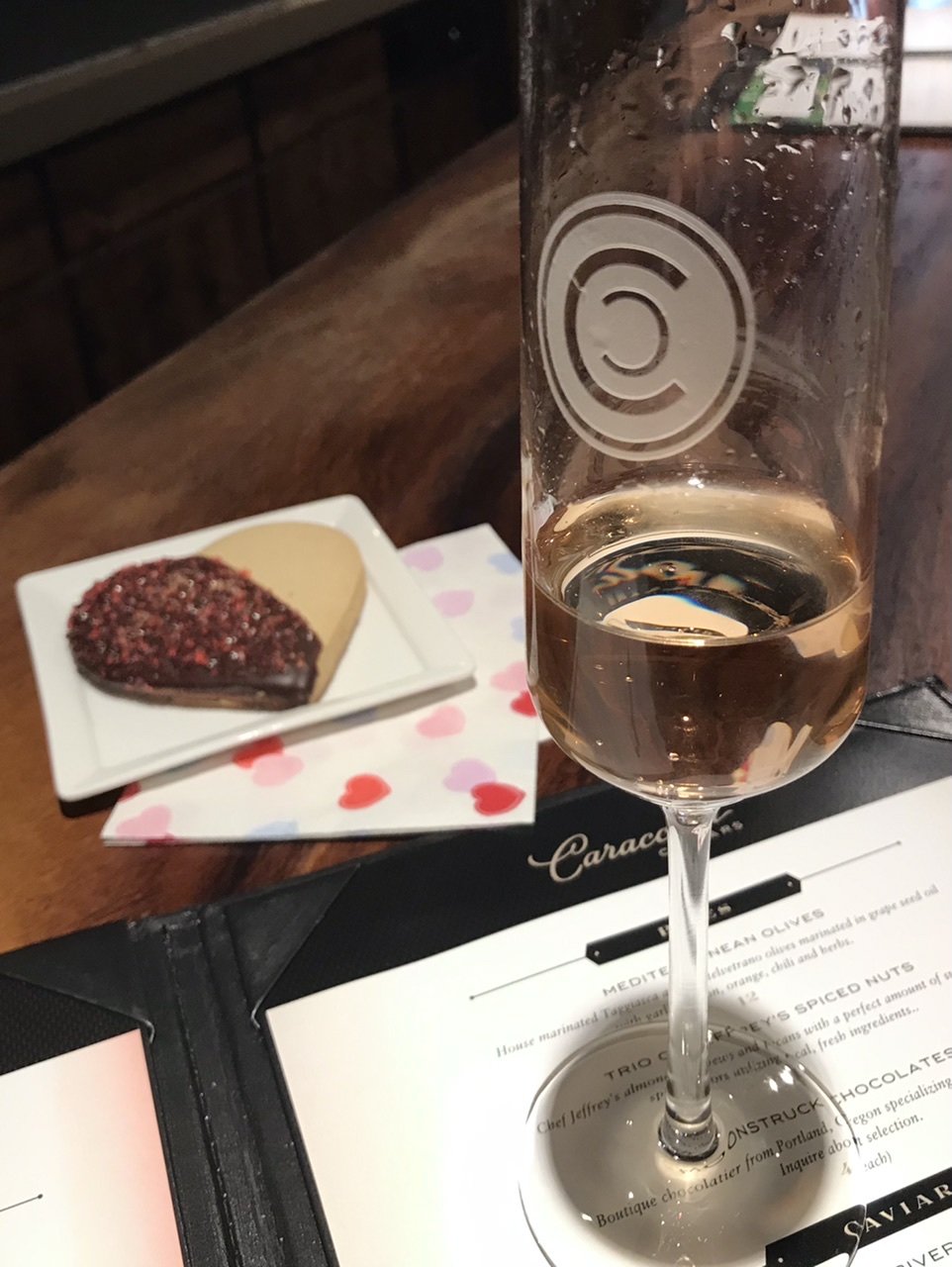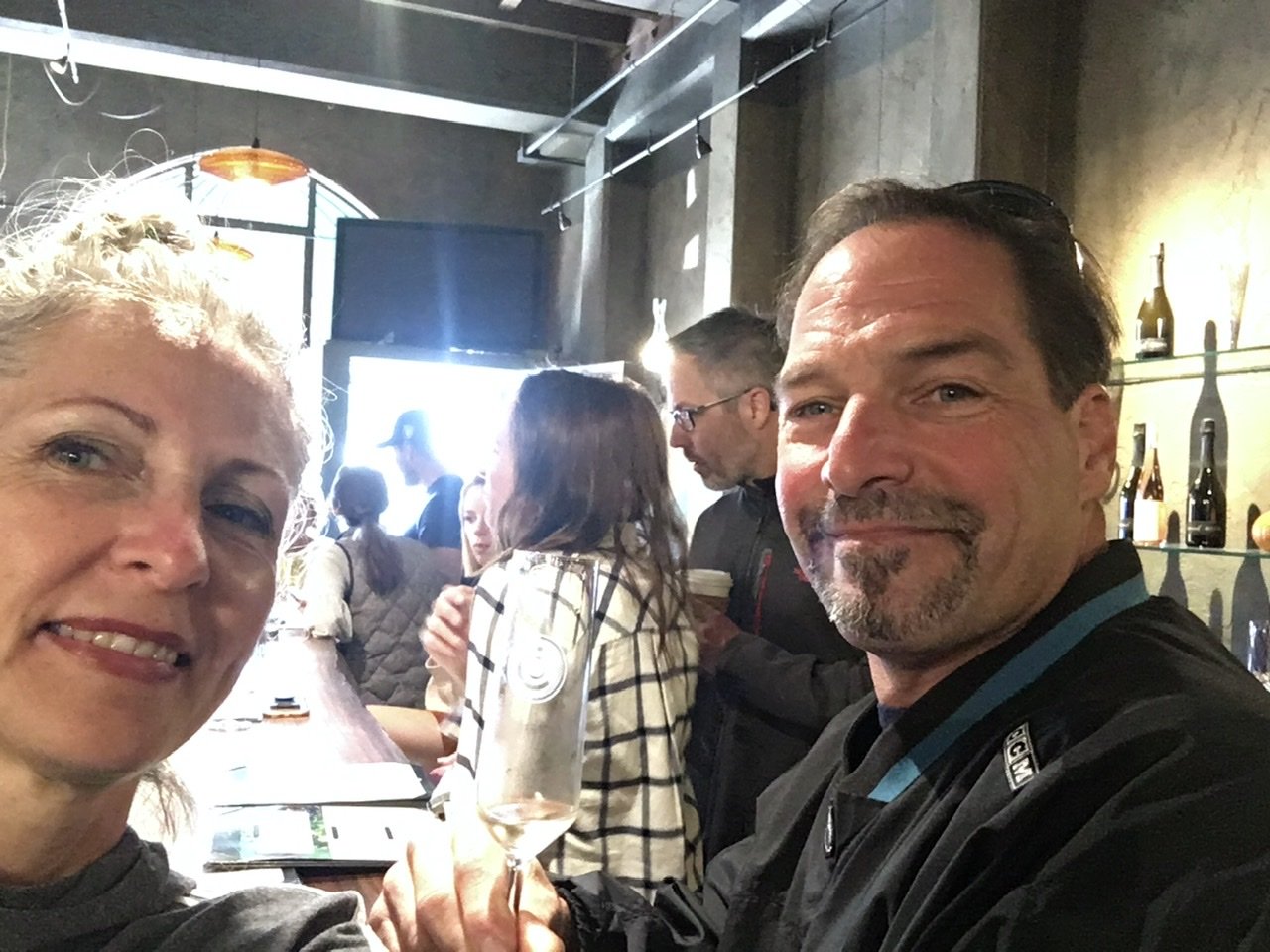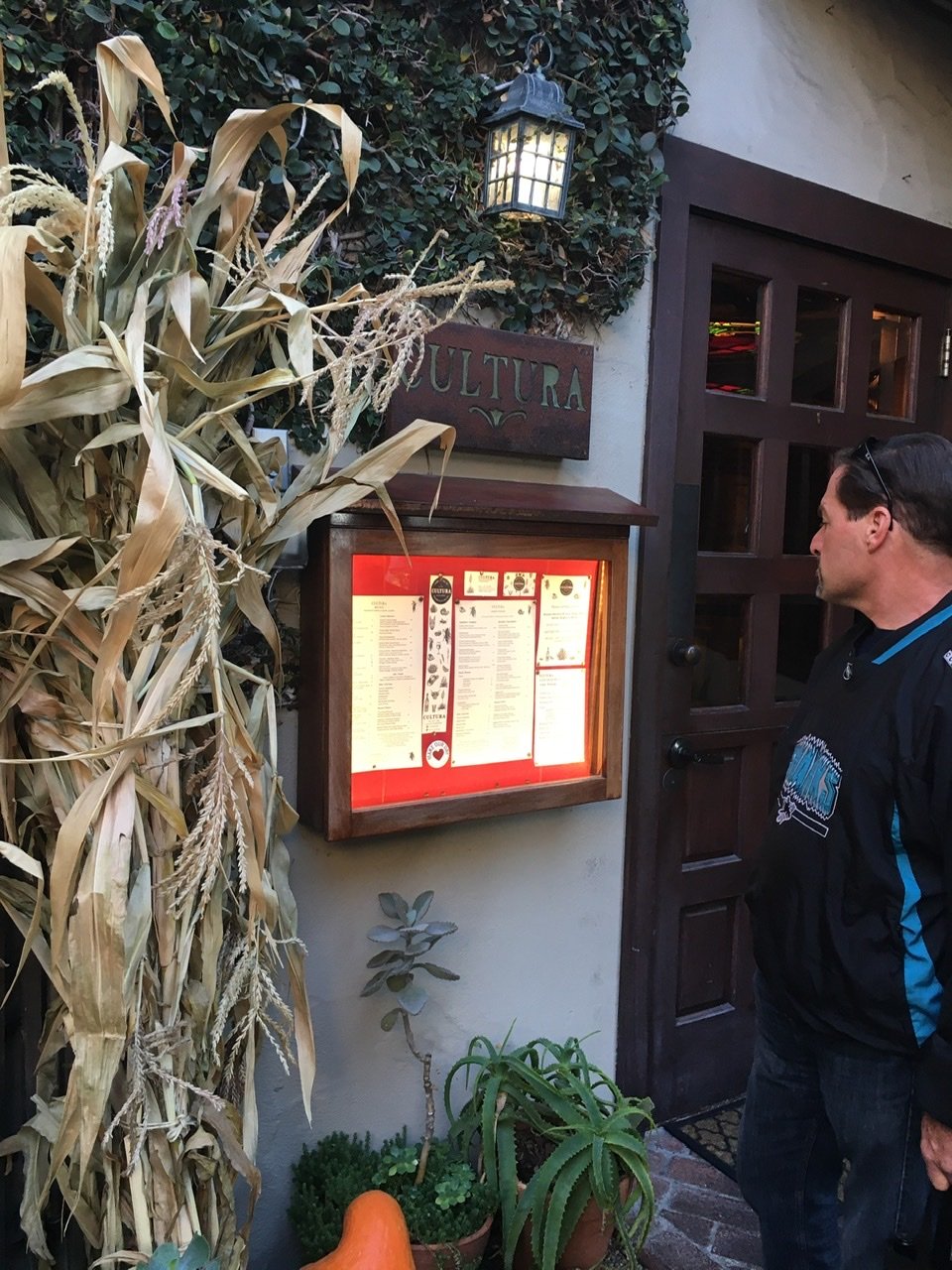 After enjoying the sunset on the balcony, he surprised me with reservations at a restaurant we were curious about from our last trip. The dinner, service and ambience were exceptional! Under the street lights we savored a romantic evening walk back to our room. It was perfect. Snuggled up, we watched an old Italian movie and enjoyed a lovely night.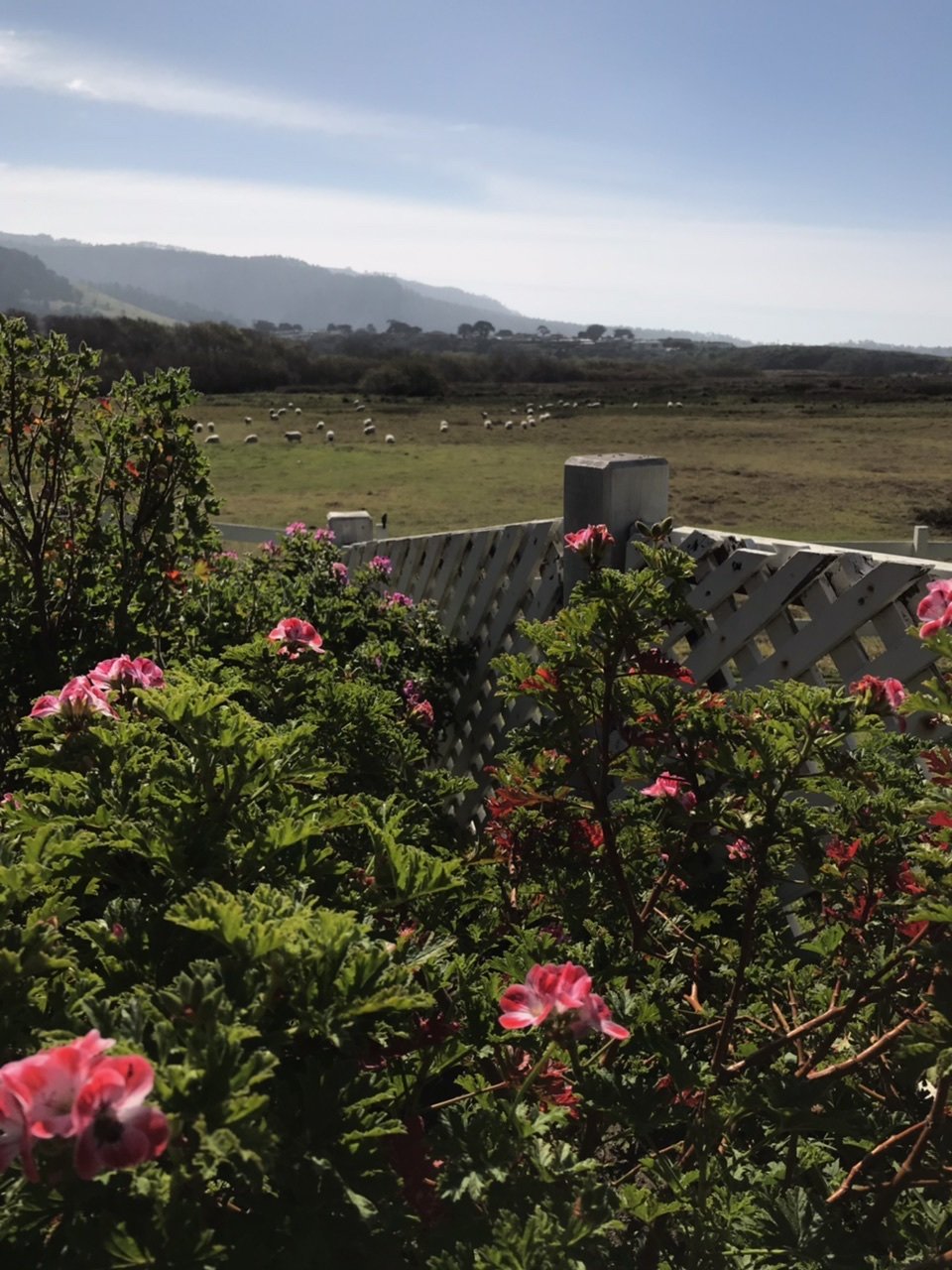 The following day we shared a continental breakfast in our room, then took a quick drive to The Mission Ranch. We walked hand in hand through the gardens and stood against a low fence taking in the pastoral landscape , sheep meandering through the idyllic setting.The bees bumbled in slow motion intoxicated by the geraniums. Catching their buzz, I felt pure bliss. I looked lazily at him, my Love, and again he smiled.
Back walking in that velvety Carmel sand, waves of sweet memories of our children playing on that beach washed over me. Walking in his embrace I felt a deep satisfaction knowing we have loved each other deeply these 25 years, despite life's storms.
"Capture this priceless moment!" I could hear my heart cry.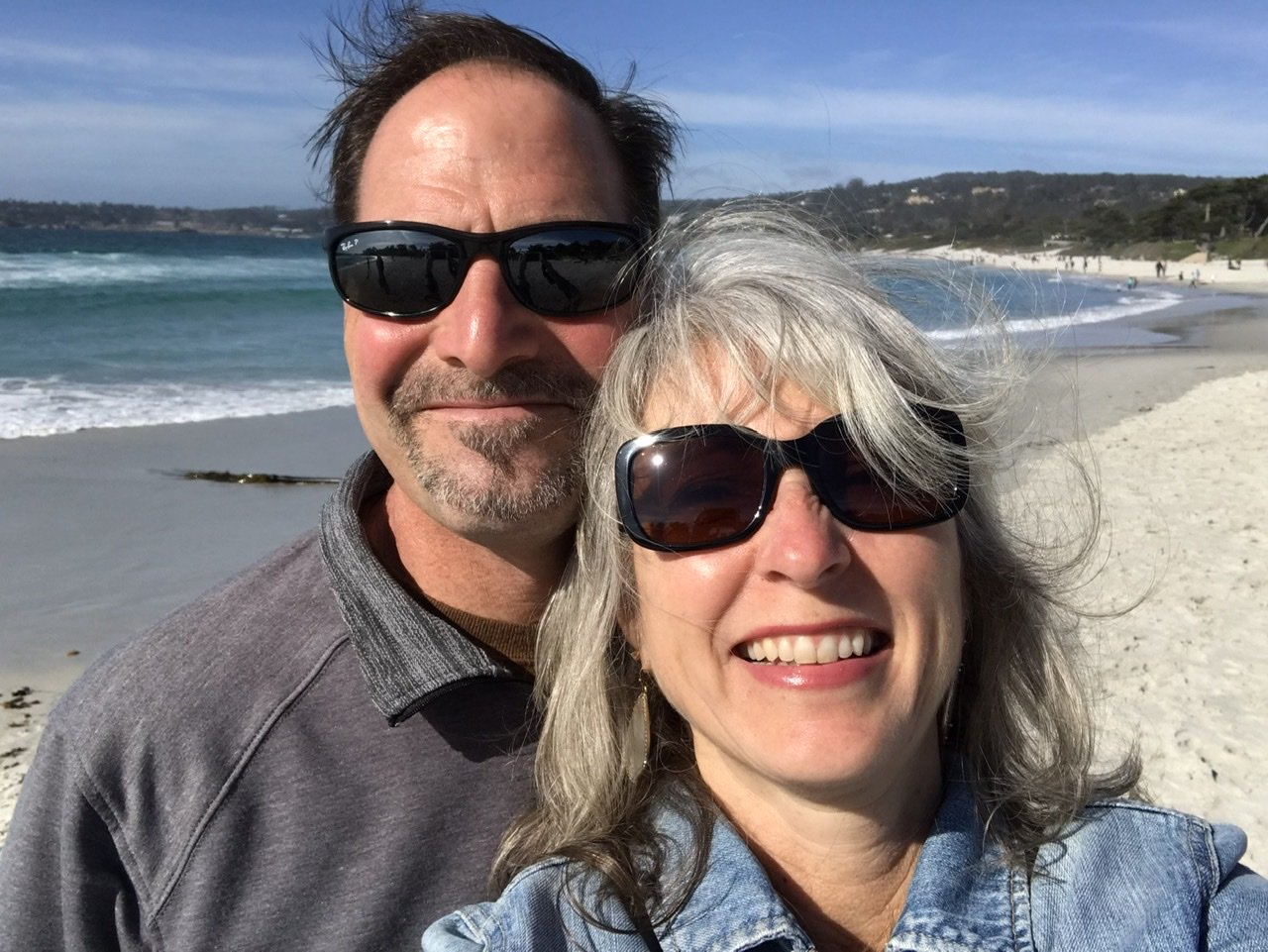 A local surfer, an angel I am certain, saw us attempting a "selfie". He ran up to us and offered to take our picture. I wondered in the moment at his selfless kindness. Should I ask his name? We simply said thank you.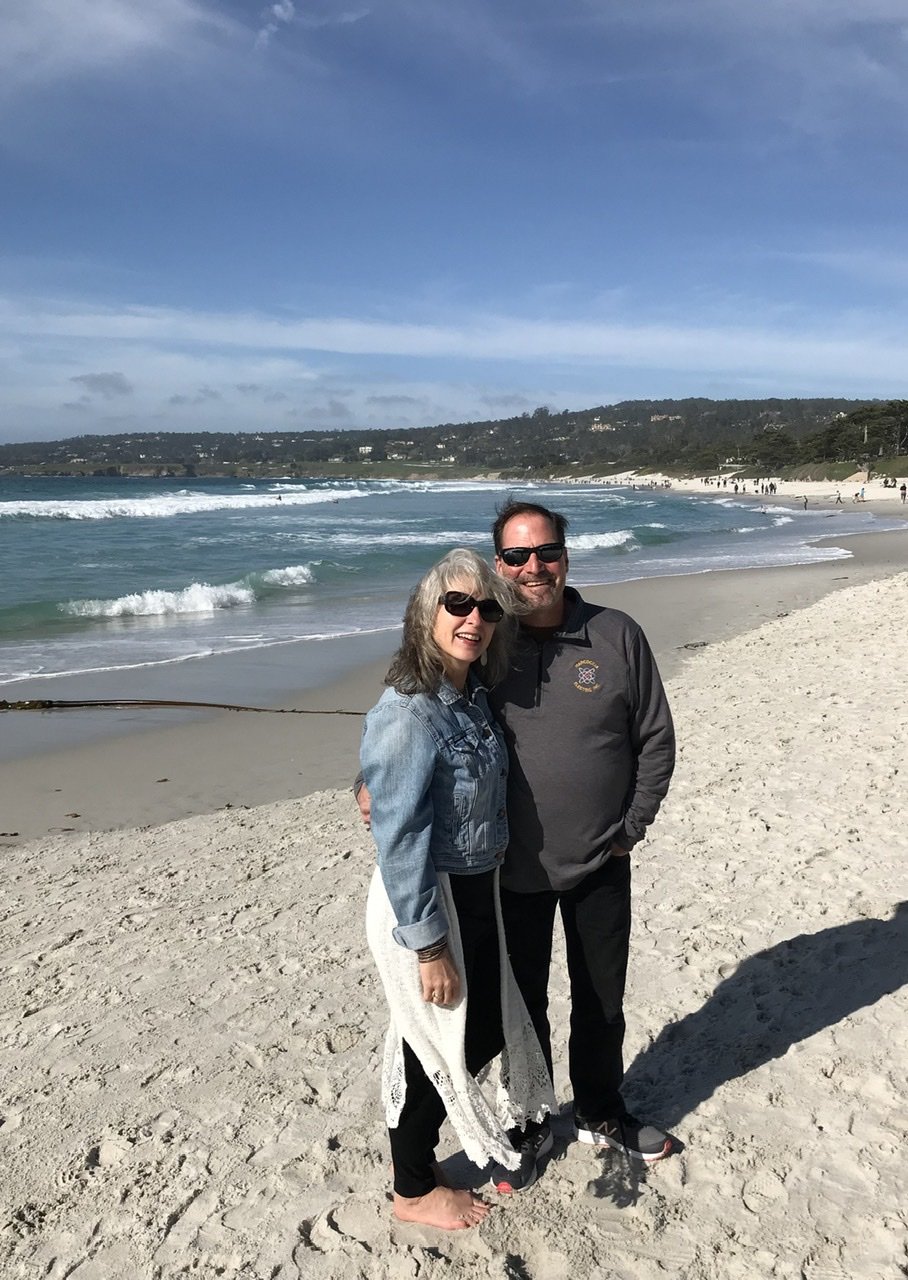 I will treasure this image as long as I live, it is one of our last.
You never know how valuable a simple kindness is. Be kind.
We found a charming French restaurant, which also made the list of "Places to Return to Often"We enjoyed wine and cheese and a unique wood fired pizza topped with escarole and lemon, and finished with an exquisite ice cream dessert. The creative wonky decor was a perfect book end to this whimsical weekend.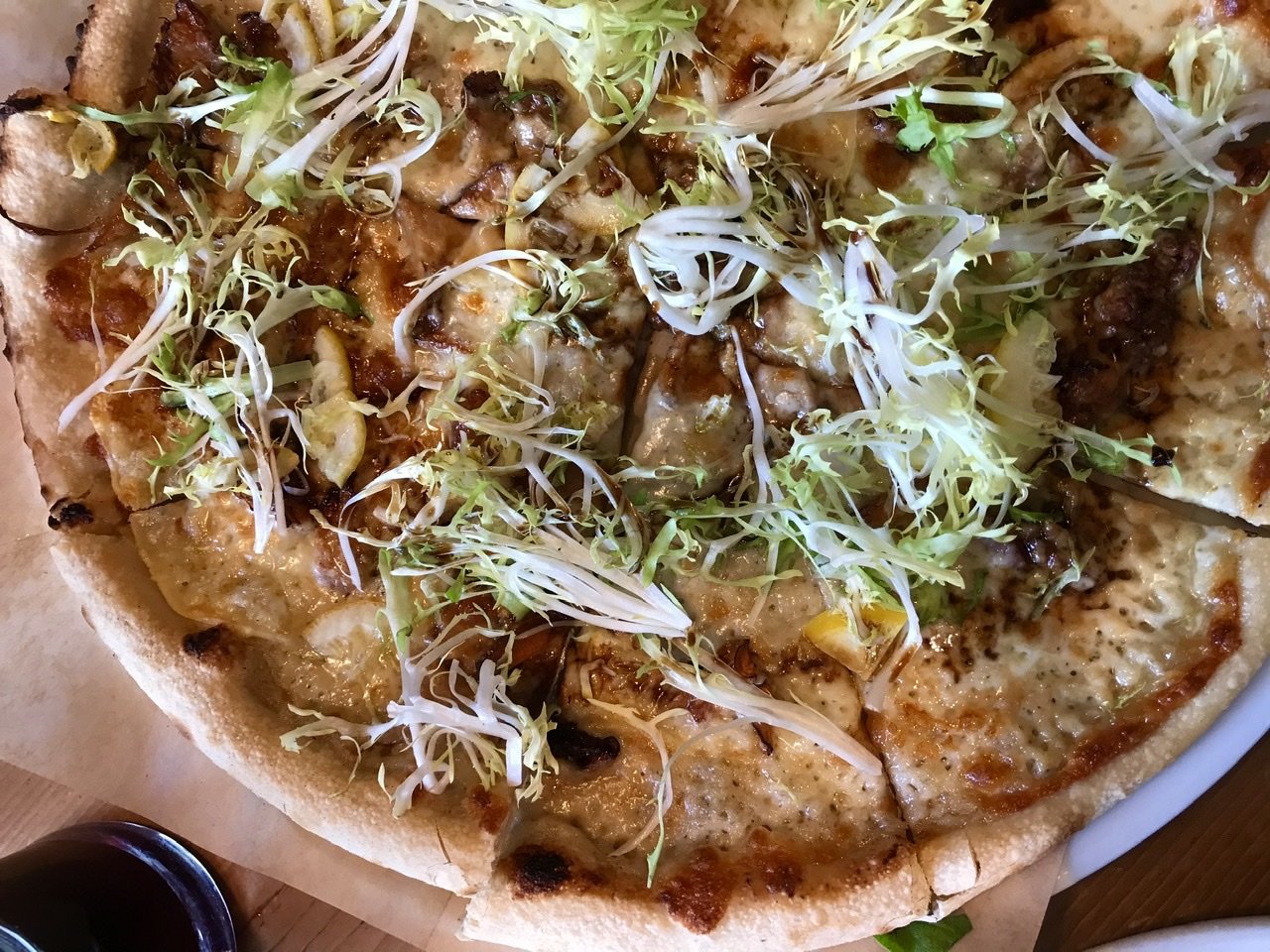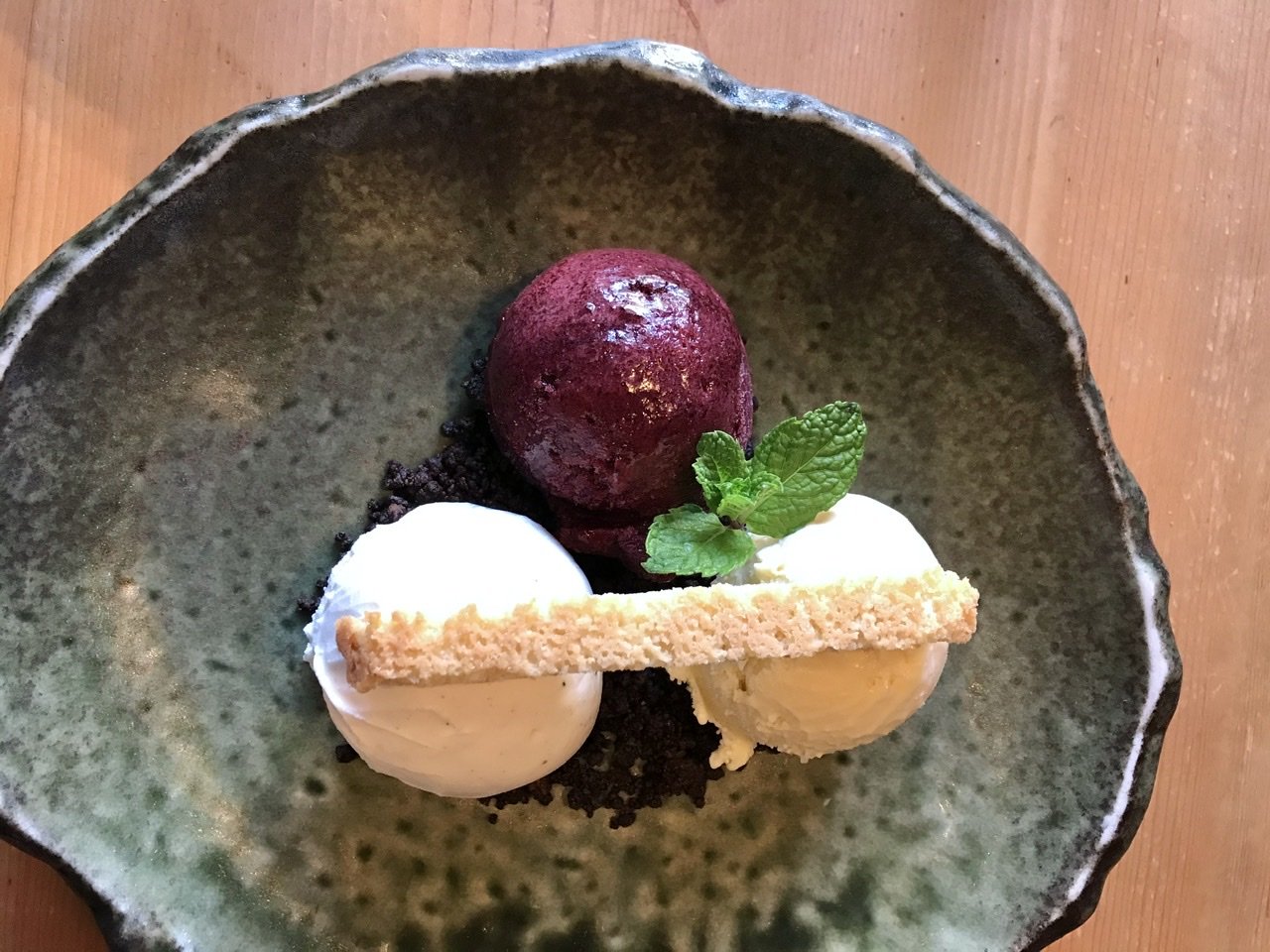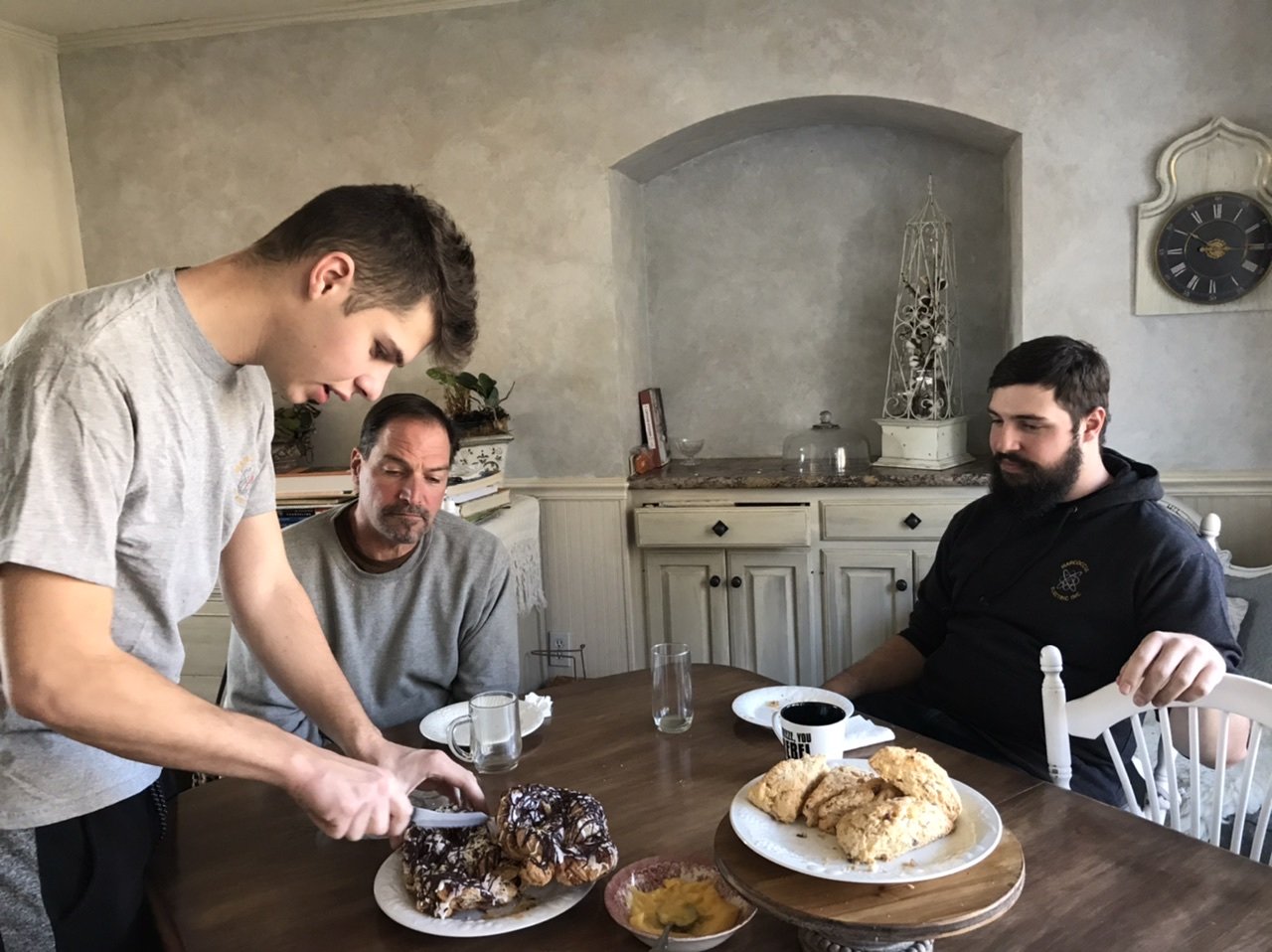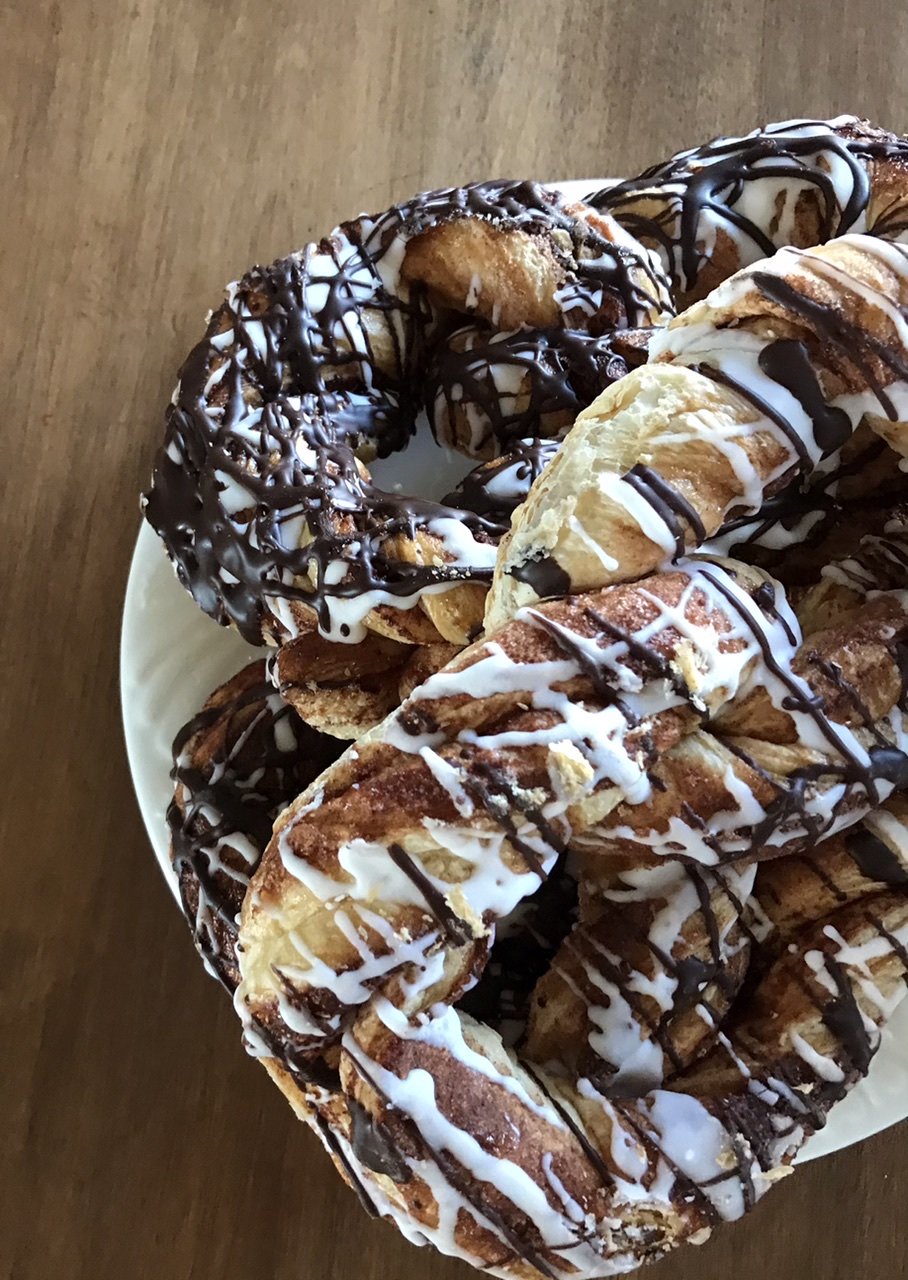 Before starting our drive home, we picked up some bakery treats for the kids. Our sons and daughters were always on his mind, and he often let them know that through sweetness found in bakeries.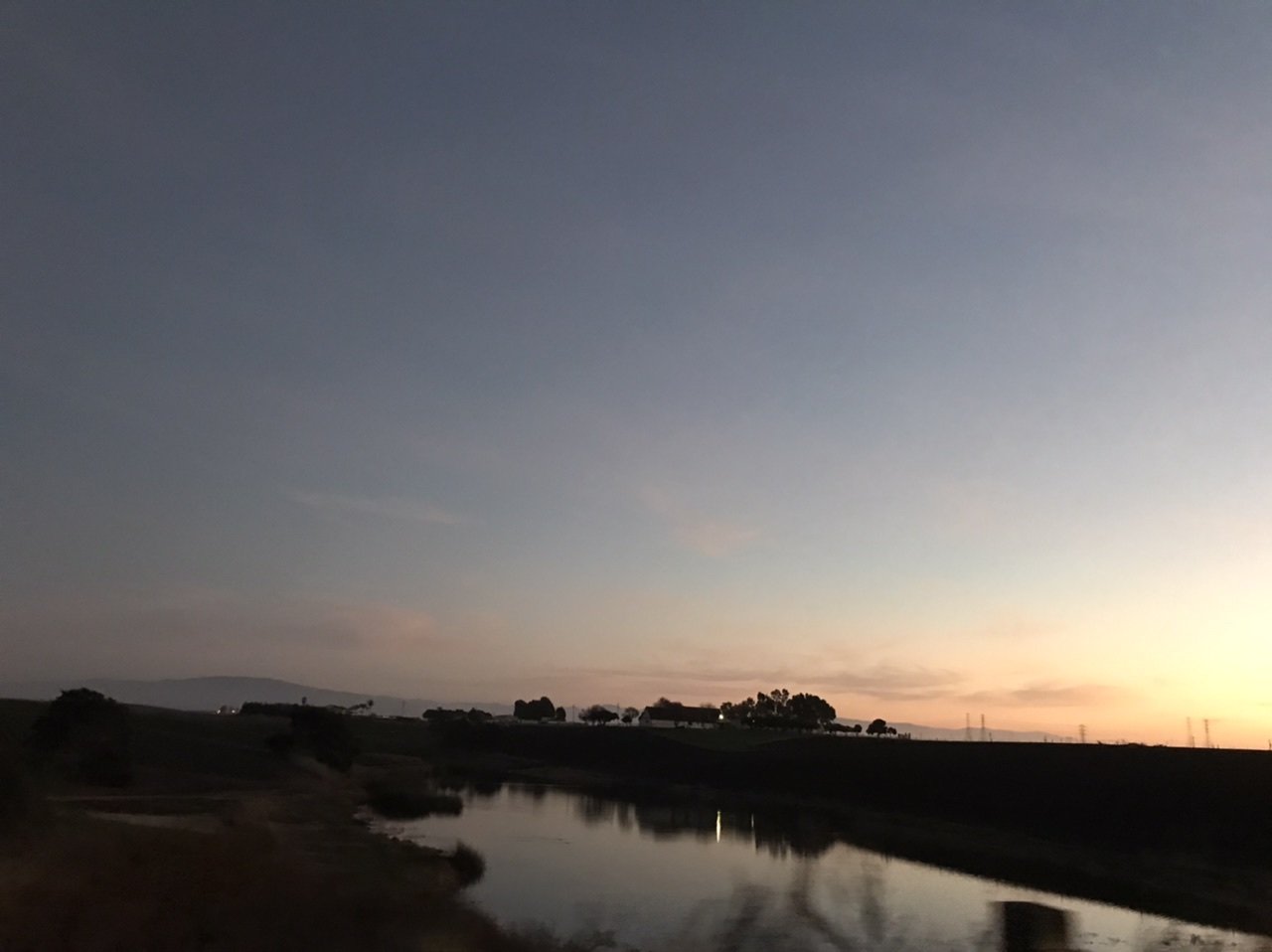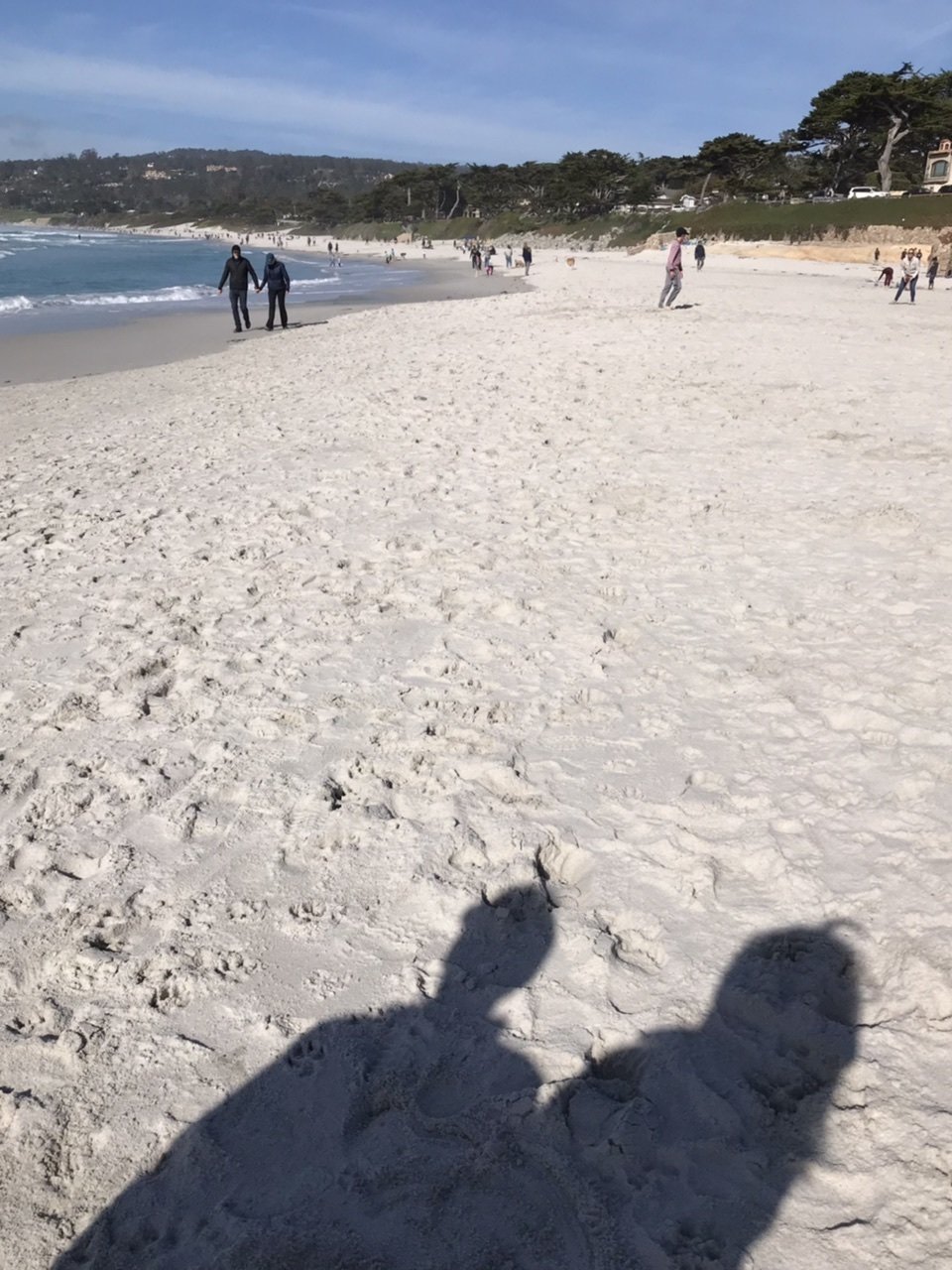 Driving away as the sun was setting, I just wanted to stop time and stay in every part of his secret surprise. I wanted to drink up the all encompassing blossom colored heavens and rest in the glittering feeling of our love.
These priceless memories are frozen in time, like blossoms under the snow, delicately beautiful and vulnerable, glistening in the grief, yet full of the romance of pure tender love.
Complicated art in my soul, harmoniously framed in his loyalty and love, an illuminating composition enlightening and ablaze with calm…
He watches me capture these sparkling blossoming memories, feeling the ocean depths of our love and carries me safely on his smile.
I hope that each of you experience knowing another deeply and being known, loving despite each other's flaws and that you will slow down to see the not so hidden beauty all around, that you will find ways to enjoy special moments together, and most importantly I hope you will make each other smile.
Love my friends! Love well!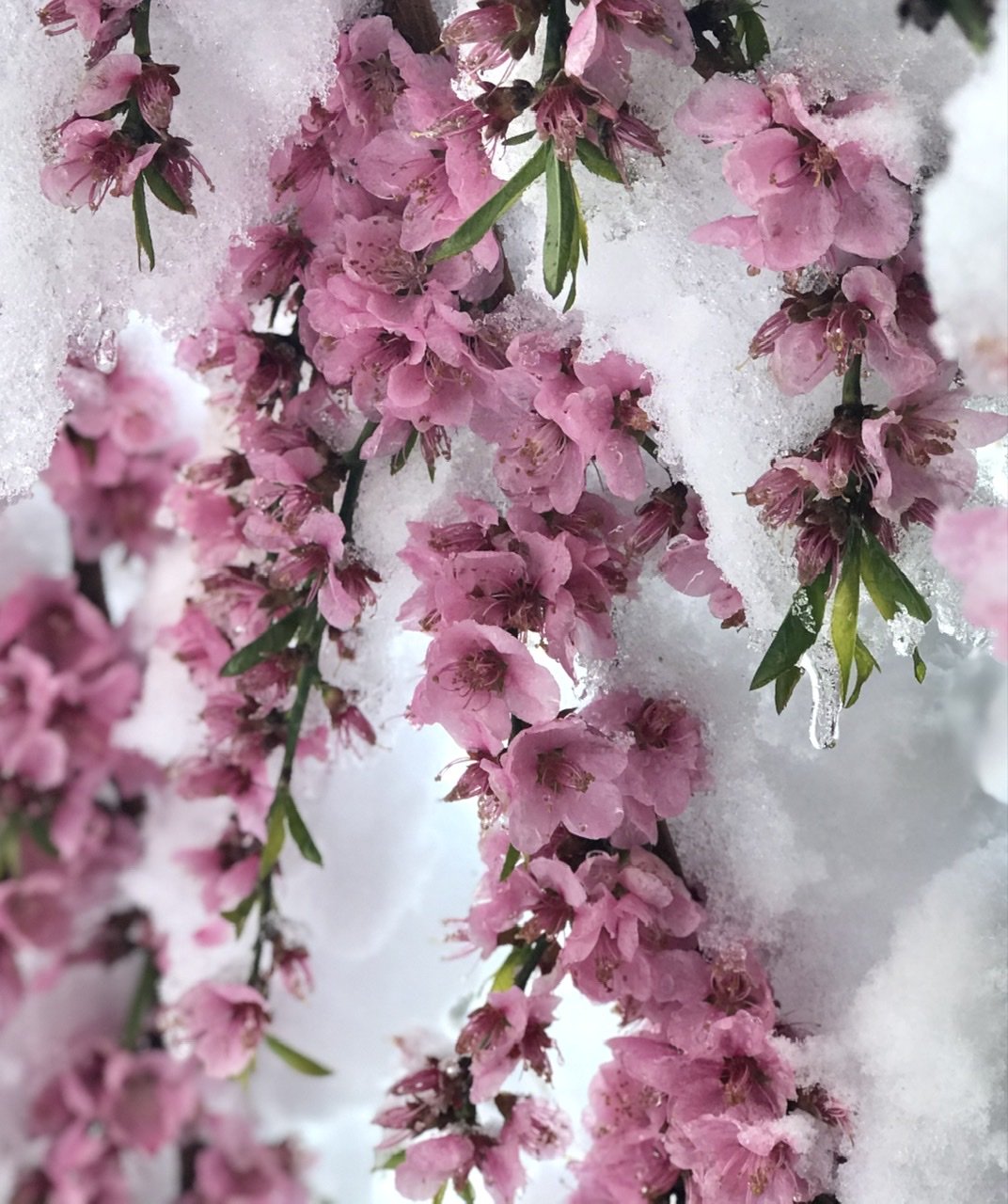 Recommendations:
accomodations:
Restaurants:
To See: